Last year, my friend Susan described to me how she grows a beautiful hedgerow of zinnias every year by collecting the seed heads in the fall (Fall Seed Gathering Means Beautiful Summer Zinnias).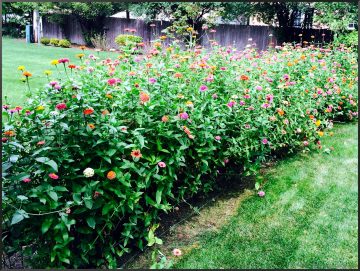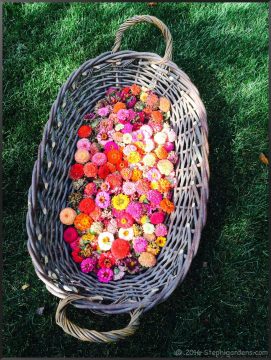 I thought I'd give it a try this spring, so I collected all the zinnia heads from my garden last fall.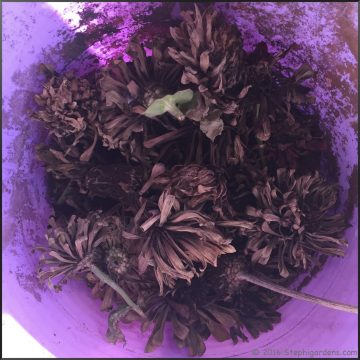 I left them in a bag over the winter on the porch and this spring crumbled up the dry seed heads to release all the seeds. No need to separate the seeds from the rest of the smaller plant material.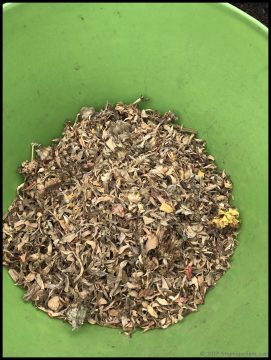 This spring, when the soil temperature was warm enough (usually not until after Mother's Day here at my zone 5 home) I planted the overwintered seeds in a bare spot in the front garden that just needed some color. Just sprinkle out the seed mixture in thick rows or mat. Zinnias are definitely picky about temperature, so don't start too early. (The dug-up plant on the left? A random daylily that was really out of place after a bunch of landscaping changes. It got replanted up at the WI cabin.)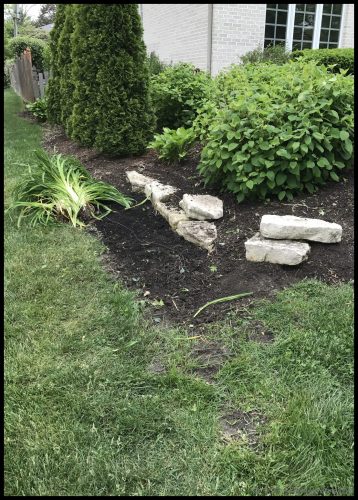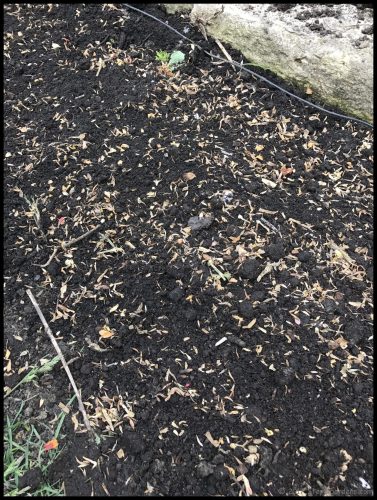 Then I waited. I was surprised at how fast the seeds germinated, and by early July I had a beautiful, welcoming splash of color.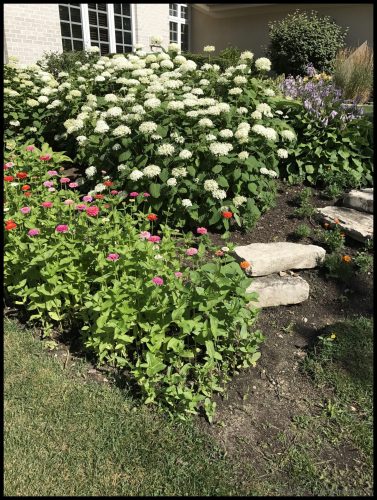 They've been blooming beautifully all summer, and the Durango Outback marigolds (Johnny's Seeds) and Annabelle hydrangeas are perfect companions. I think the marigolds will be perfect candidates to try this seeding method with next spring.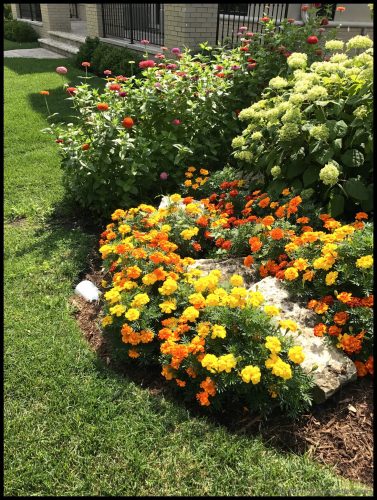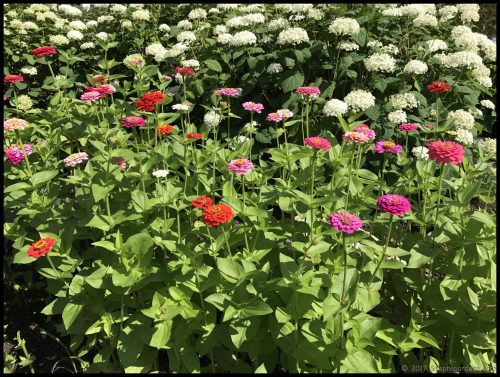 I did try this seeding method this year with snapdragons. They germinated and grew really nicely, but for some reason haven't flowered very well.
Maybe because they're in a planter, or maybe it needed more fertilizer, or the seeds didn't overwinter properly? Funny thing though, they seem to have grown just great in our fire pit where I must have tossed some "waste".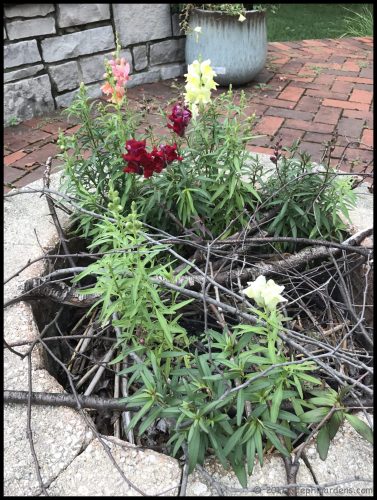 I will be definitely be collecting all the seeds heads again this fall!