A while back I thought I was getting caught up, but then sending twins off to college this fall proved to be quite a time consuming effort!  So the garden has been a bit on auto pilot for a little while now.  Thank goodness it got off to such a good start this spring.  Here's some tidbits on what I would have written about, if I had had the time 🙂
There was a family of chickadees that must have nested and fledged near my feeders.  For weeks, I was so entertained by the hilarious antics of the 3 young chickadees that truly behaved like little kids.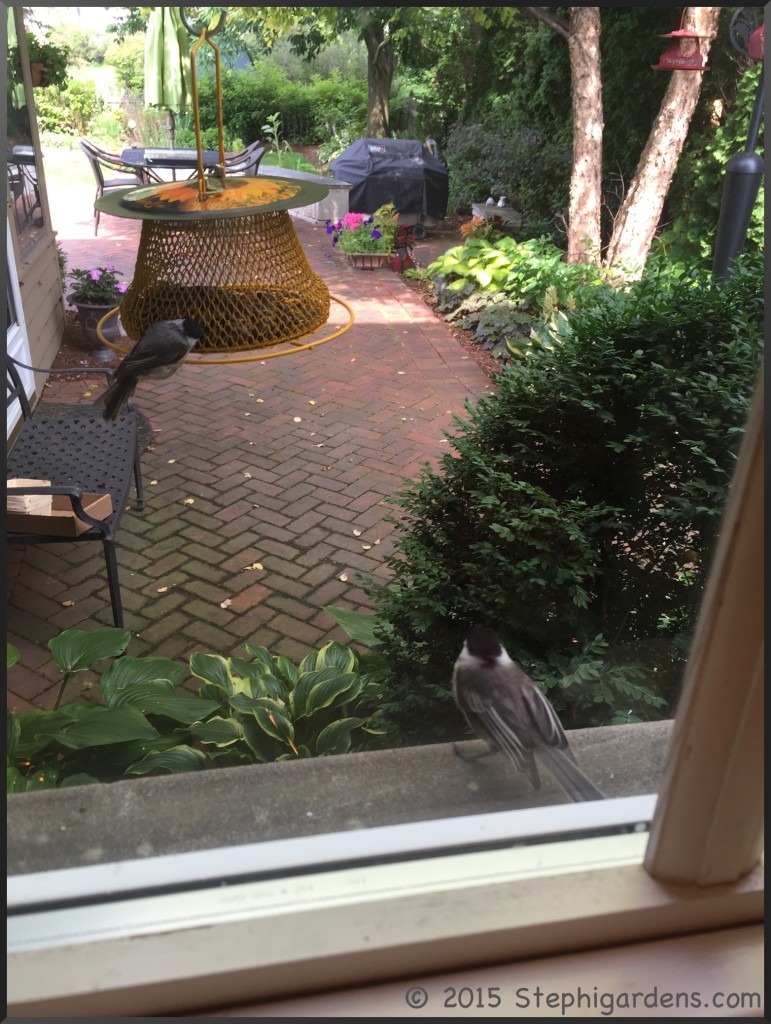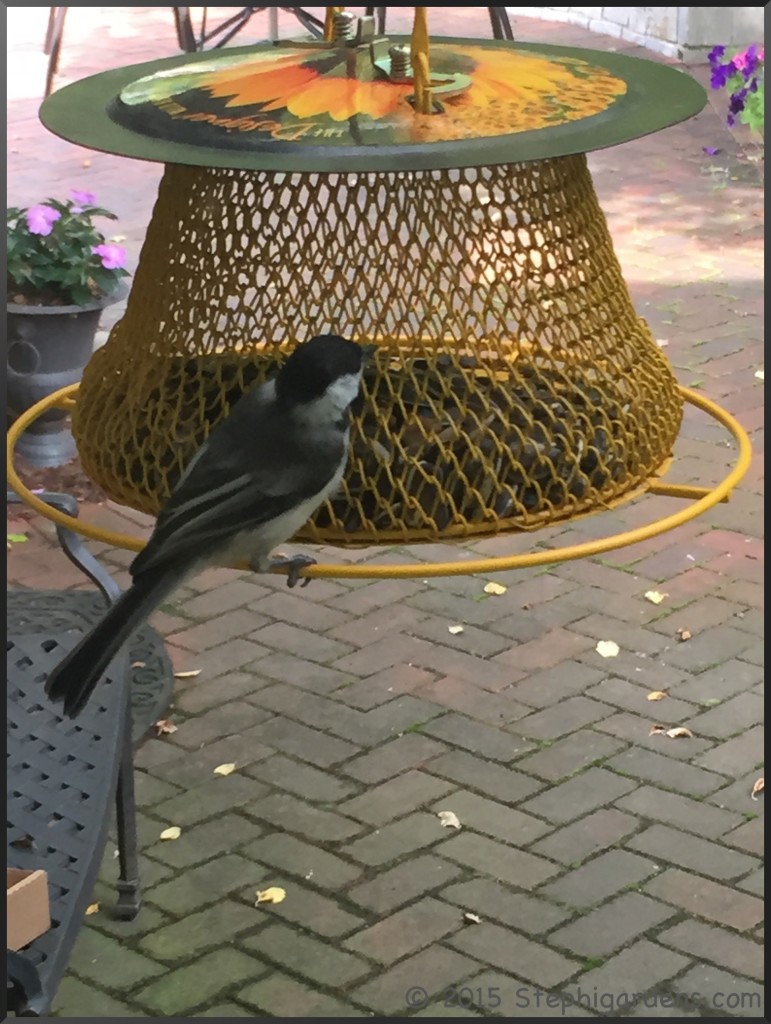 I got a lot more green peppers and Mariachi hot peppers as the summer went on.  Unfortunately, Daisy was not at all dissuaded by munching on the hot peppers and continued to eat almost all this year's pepper harvest (Little White Pepper Thief).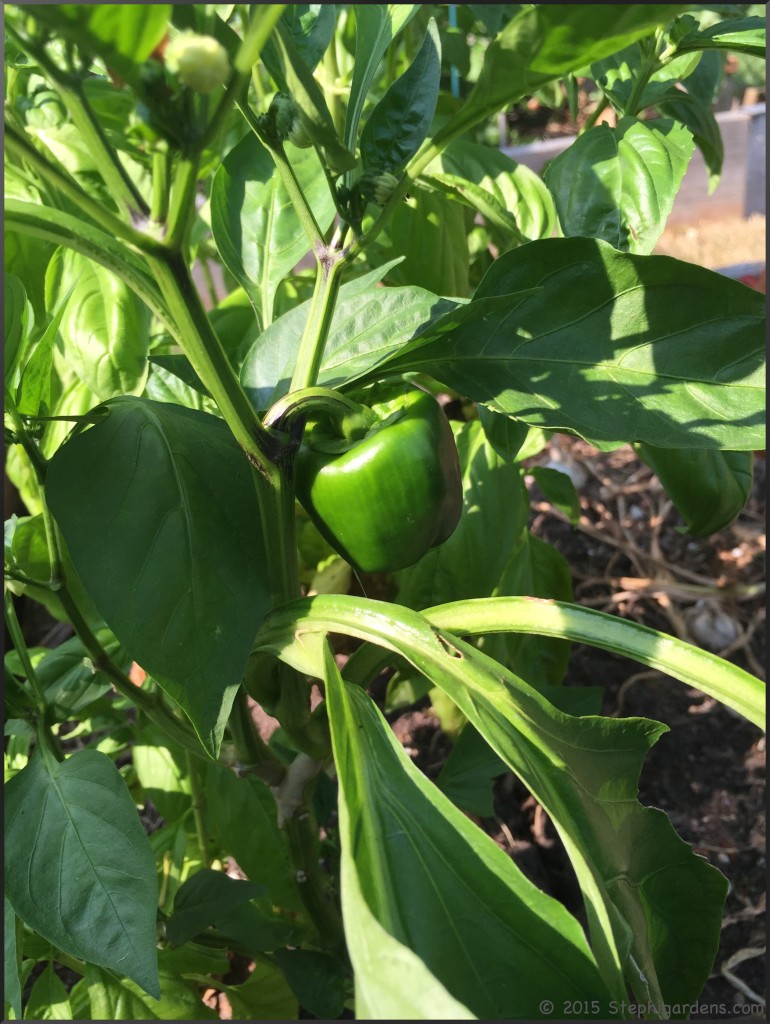 Surveying the garden for her latest snack…
A couple of years ago this patch of creeping thyme was a disaster.  I wrote about it in my earlier post, "Creeping Thyme Problems".  I was skeptical that the severe pruning was going to help, but it has.  It looks gorgeous and lush, and smells awesome when I walk on it to get to the garden hose.  So if in doubt, cut away, it'll be better for it!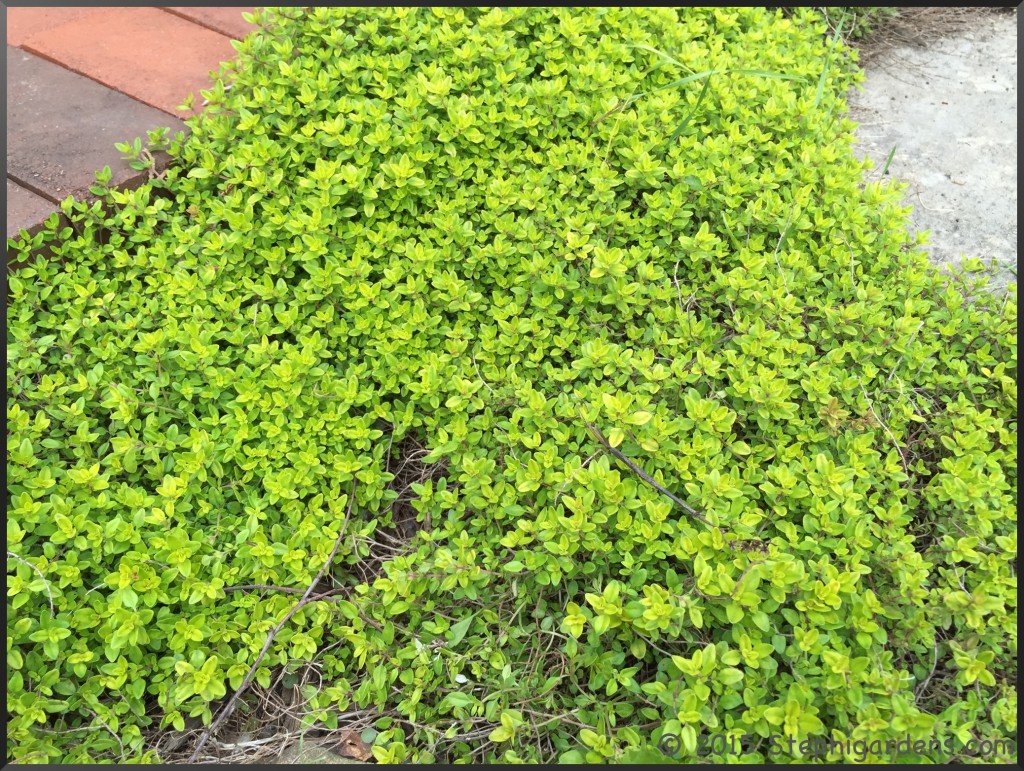 I didn't get many sunflowers this year thanks to the bunnies.  But I did get this one, beautiful Evening Sun Sunflower.  Made me smile.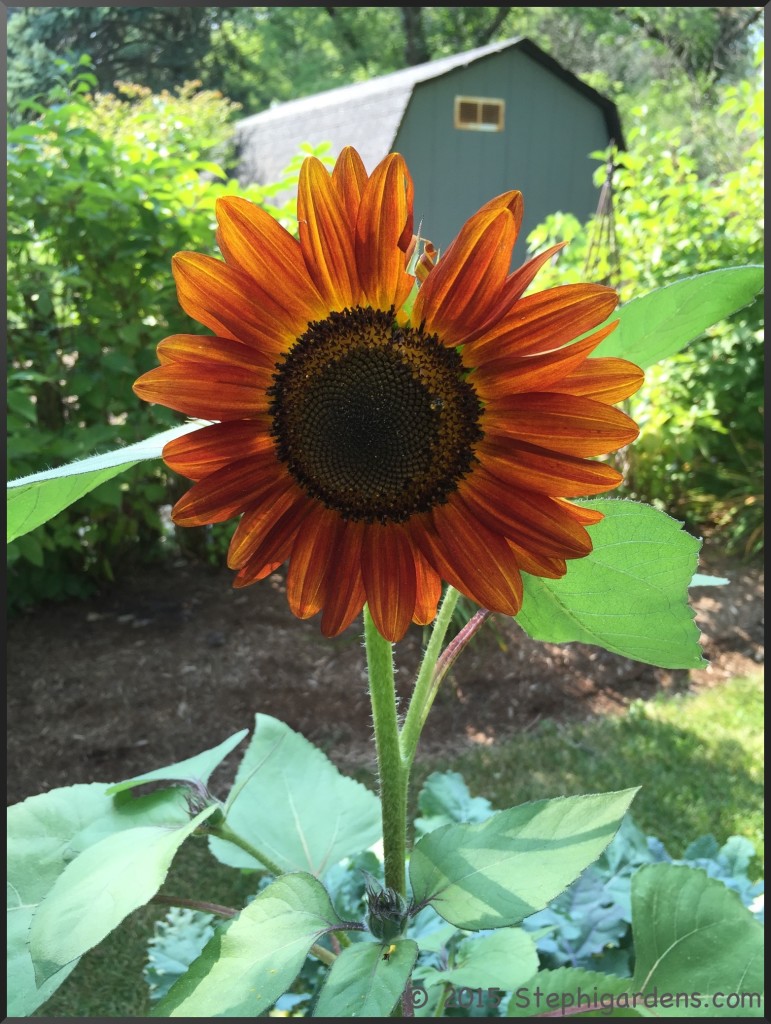 Thankfully Daisy doesn't seem have found the tomatoes or basil. I don't ever seem to tire of fresh tomato salads.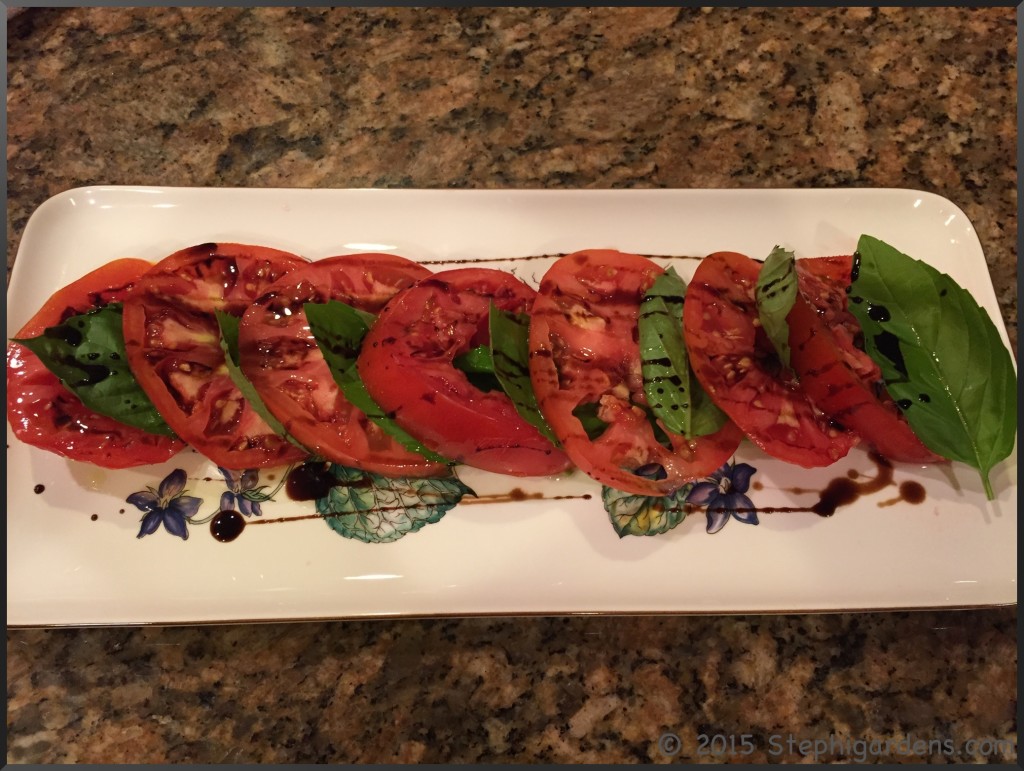 The raspberries I planted in the spring flourished over the summer.  I even got a few tasty raspberries in the late summer.  Looking forward to having the plants mature and getting lots of berries.   What did I plant?  See my previous post "My Raspberries and Strawberry Plants Are Here!"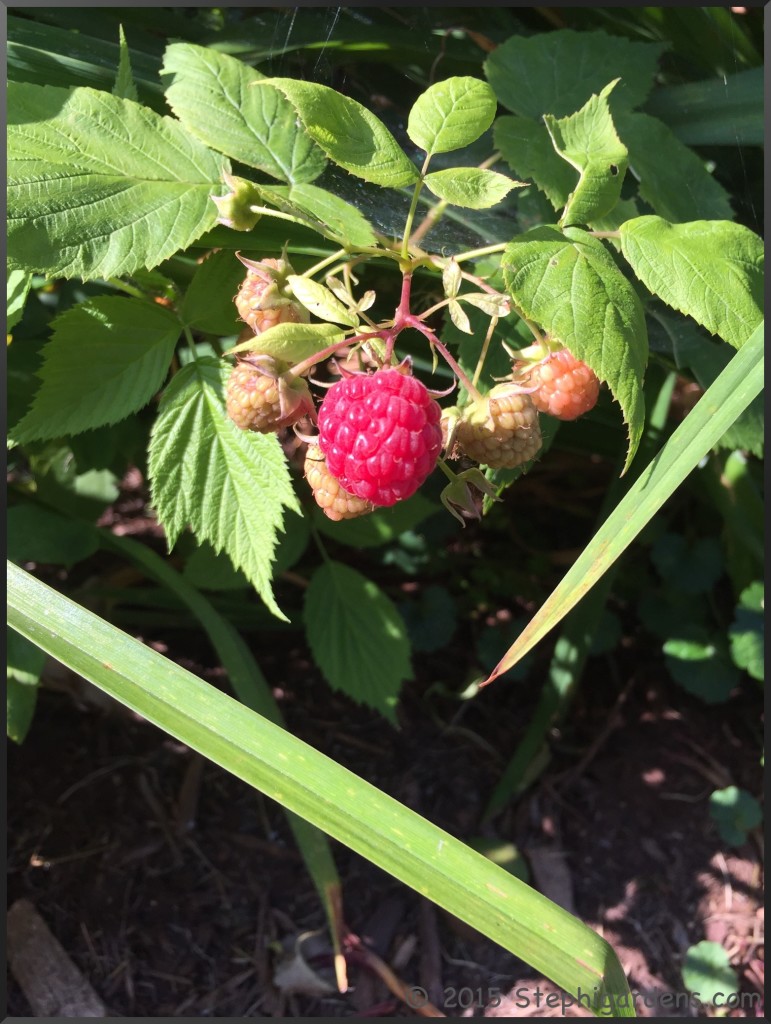 Two of my clematis plants got a terrible case of Clematis Stem Wilt earlier this spring (What's Wrong With the Clematis and Clematis Stem Wilt).  I was hopeful that the plants would survive and I think they did.  Both plants put up a couple of new, healthy looking stems that looked good until the last few days when something has decided to munch on the leaves.  We'll see in the spring how they look.  At least there's hope.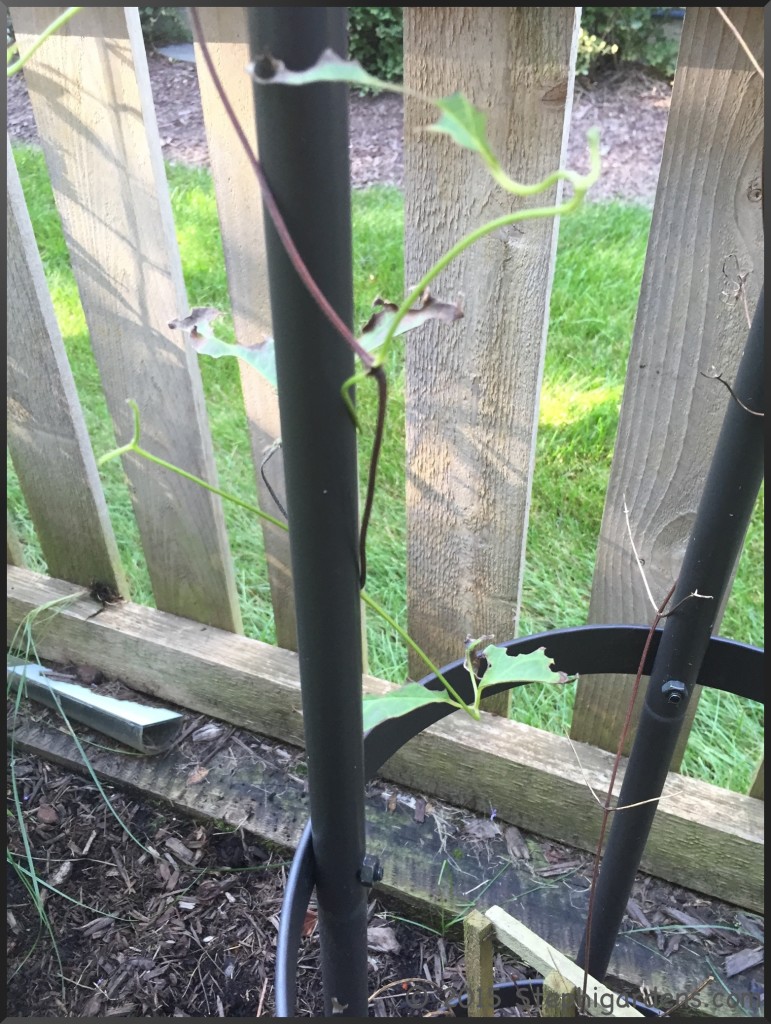 The petunias were home to lots of pollinators.  This bumblebee was fun to watch as he dove deep into each flower.  He seemed to really prefer the dark pink over light pink.  While I have no decent pictures, I had hummingbirds also visit my yard late this summer.  I don't always get them, so it has been a treat the last few weeks to have them visit.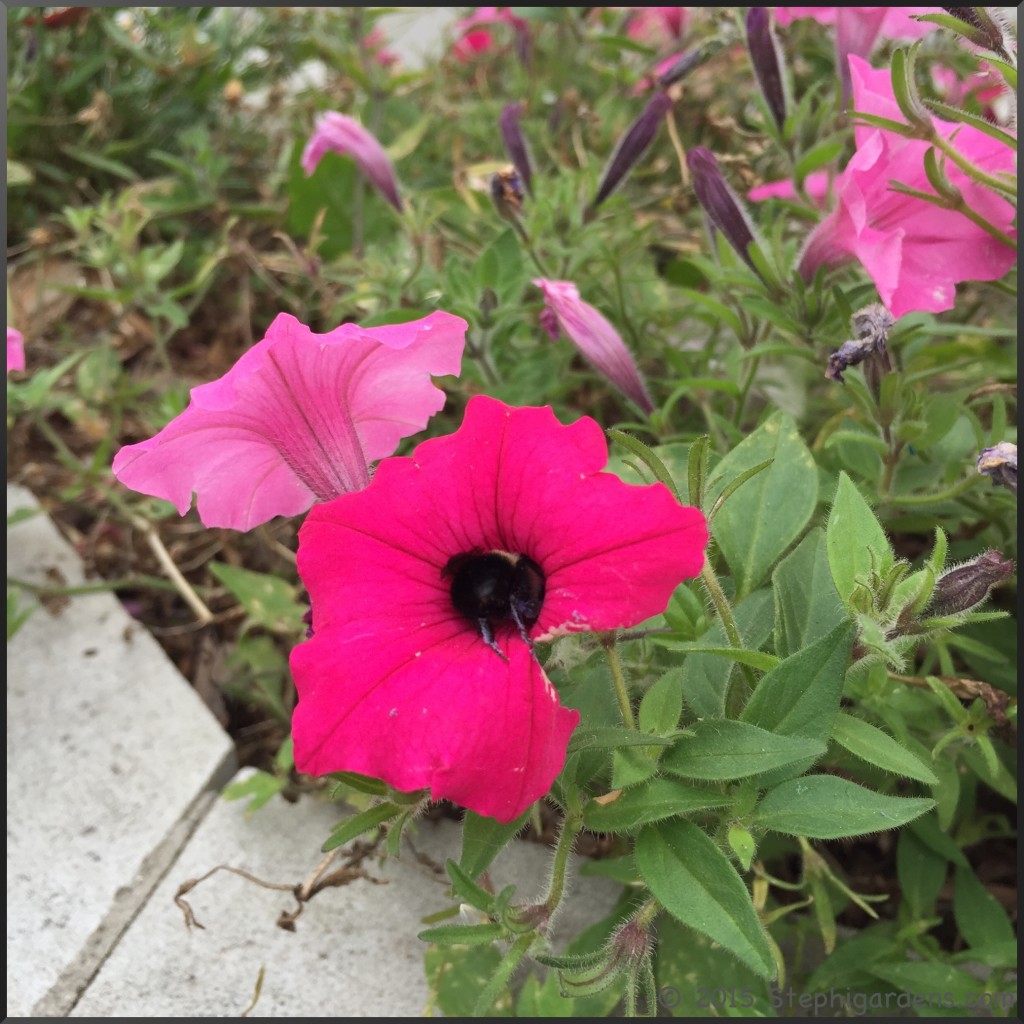 How was your garden this year?
(BTW Go Hokies! Go Blue!)