When we first redid the landscape along the back of the house, we included a small stone walkway to get to the spigot.  It was a full sun location, and needed to take some light foot traffic.  We settled on Creeping Thyme.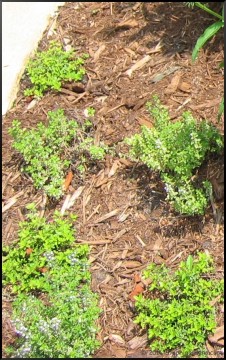 I thought it was no maintenance, but over the years it become more ingrown with grass and full of woody stems.  These plants look NOTHING like it's supposed to.  I'll put this in the truly embarrassing category.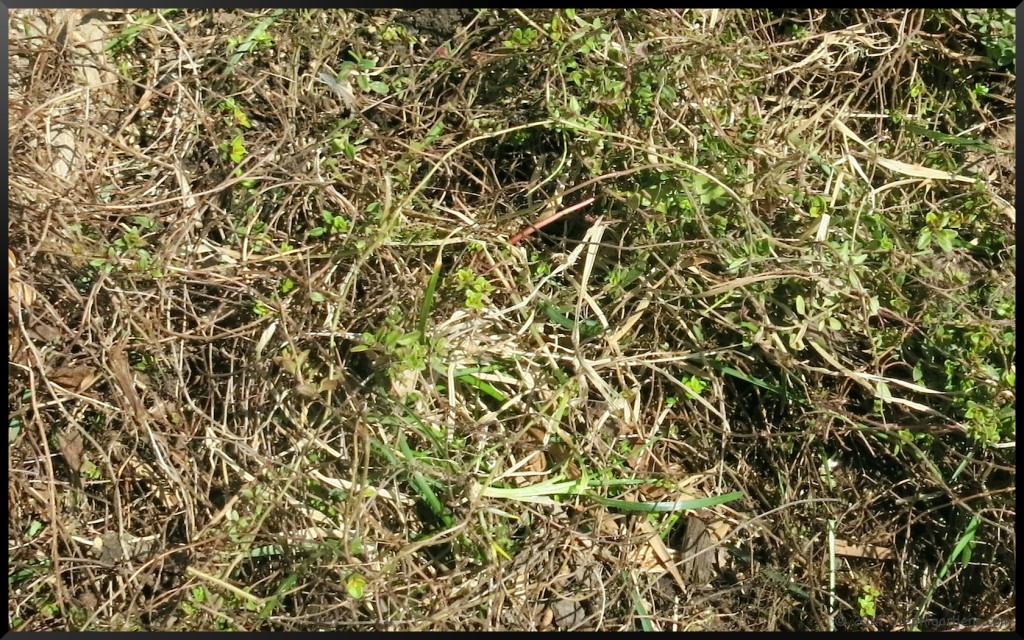 The only way I know of to really keep the grass out is to keep a clean cut edge with the lawn and pull it as soon as you see it sprouting.  You need to get right down to the roots, otherwise you've just "cut" the grass.  That means pulling back the thyme and getting under it to get the whole grass shoot. Rather tedious, but easier to do early rather then later.
The woody stem issue is something easier to deal with.  It simply requires some attention each spring.  After the first year, the plants can be lightly pruned back, about 1/3 max.  This keep the plants rejuvenated and full.  Be careful to cut above the new growth, or it will not regrow.  Cutting is also better than trying to pull out the dead, woody parts.  The plants have fairly shallow roots and you just end up ripping everything out.
Before: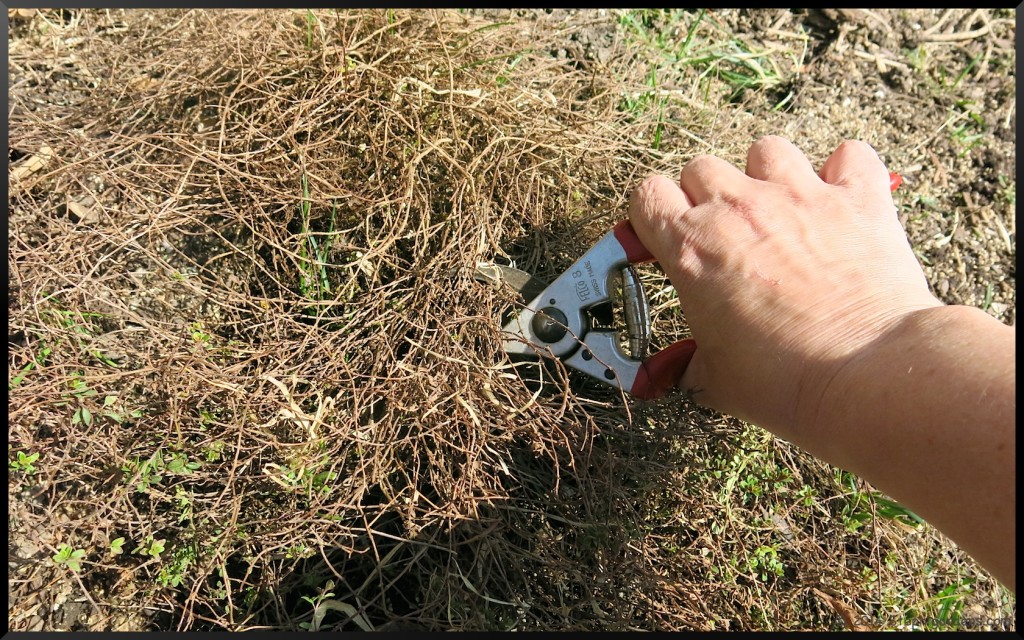 After: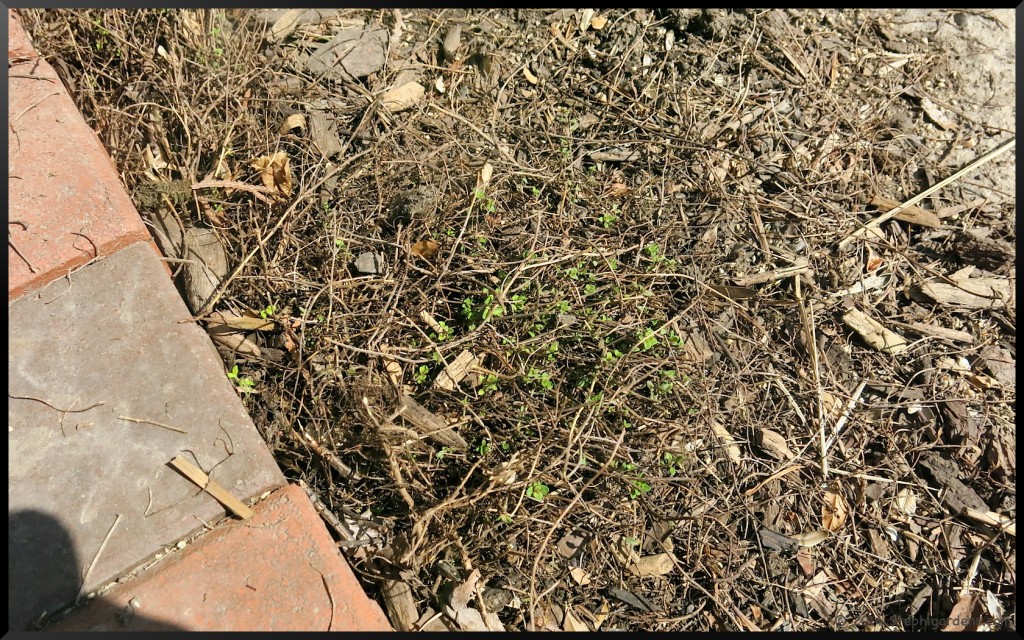 This is what it looks like now.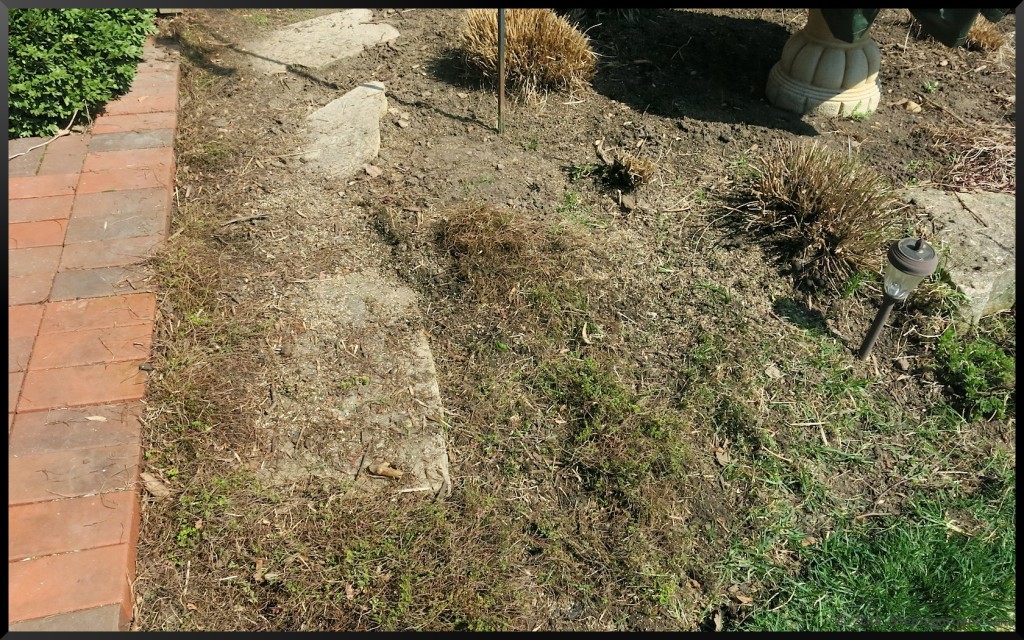 I have a feeling this is going to be a multi-year process.  We'll see how it looks in a couple of weeks.  If still looking peaked after a few weeks, I may need to add some fresh plants and chalk it up to a learning experience.  If it does seem healthy, I may be able to divide the plants and make new clumps.  You can also do this if the plant has become too woody in the center (oldest growth) and you want the outer, younger growth to grow unimpeded.
Overall, I think is still the best plant for the location, it just takes a little bit of care and attention.  No matter how it looks, it smells wonderful to work with and walk on!
What is your experience with Creeping Thyme?
Update: Check out what the creeping thyme looked a year later in this more recent blog post–August, Oops, September Garden Update 
Another Update: Still looking great but needs the infiltrating grass needs some attention —Creeping Thyme Update