Sometimes you just pick the wrong place to plant a plant.  That happened to me with a bright red Bee Balm (Monarda variety unknown). As I wrote about before (Time For the Yarrow To Go), this particular Bee Balm had been planted underneath a newly planted River Birch which is now almost 20 years old.  As you might expect, in the intervening years it has plunged everything underneath into mostly shade, rather than the dappled light shade when it was newly planted.
For many years I just ignored the Bee Balm since it didn't really bother me; it was just another scraggly plant that bloomed well enough.  It did tend to get powdery mildew which was unsightly and probably unhealthy for it.  (But, looking at the pictures, it really should have bothered me long before it did.)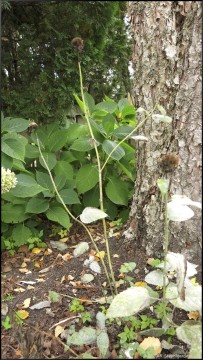 A couple of years ago, around the same time that the Bee Balm was actually starting to bother me, I also felt it was time for the very messy yarrow to go.  It was taking up one the best full sun spots in the yard and was not performing well in it.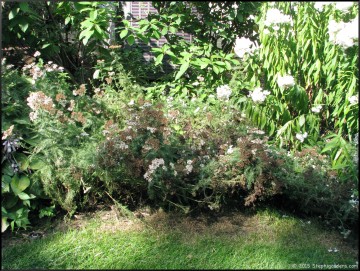 So out came the yarrow and in went the Bee Balm.  Now, two years later the Bee Balm is blooming spectacularly!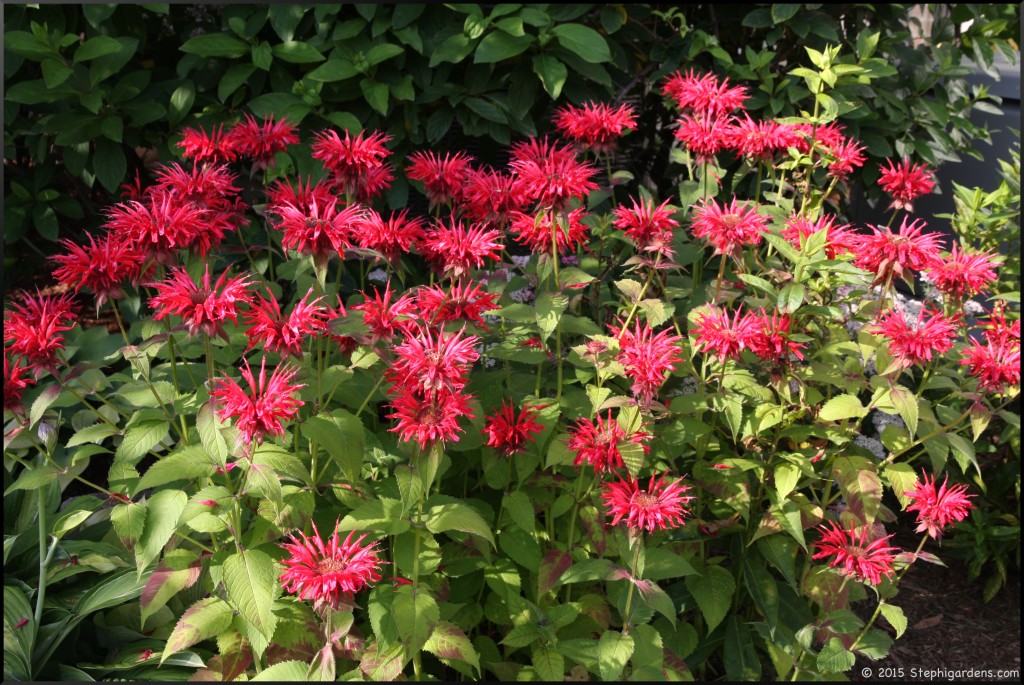 It looks so much better in this spot in the yard, and even the small patch of yarrow that snuck back looks good.  The butterflies and bees are quite happy, too.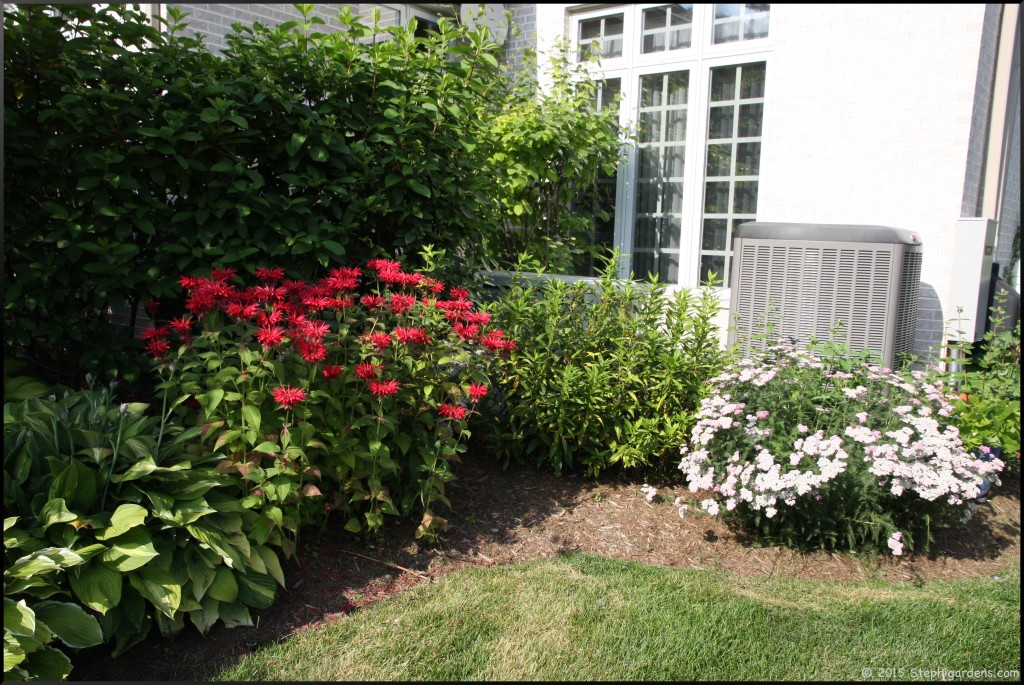 Finally all the Bee Balm around my yard is happy!