Over the last couple of weeks I've been lucky enough to travel around the upper Midwest and see an amazing explosion of fall color.
I spent one of those weekends visiting my mom Peggy in Northern Michigan.   Once the rain finished, we went out to the woods to have a look at some of the beautiful places Peggy likes to visit.  Even though it may not have been peak color time, the textures and colors of the Northern Michigan forests that weekend were still stunning.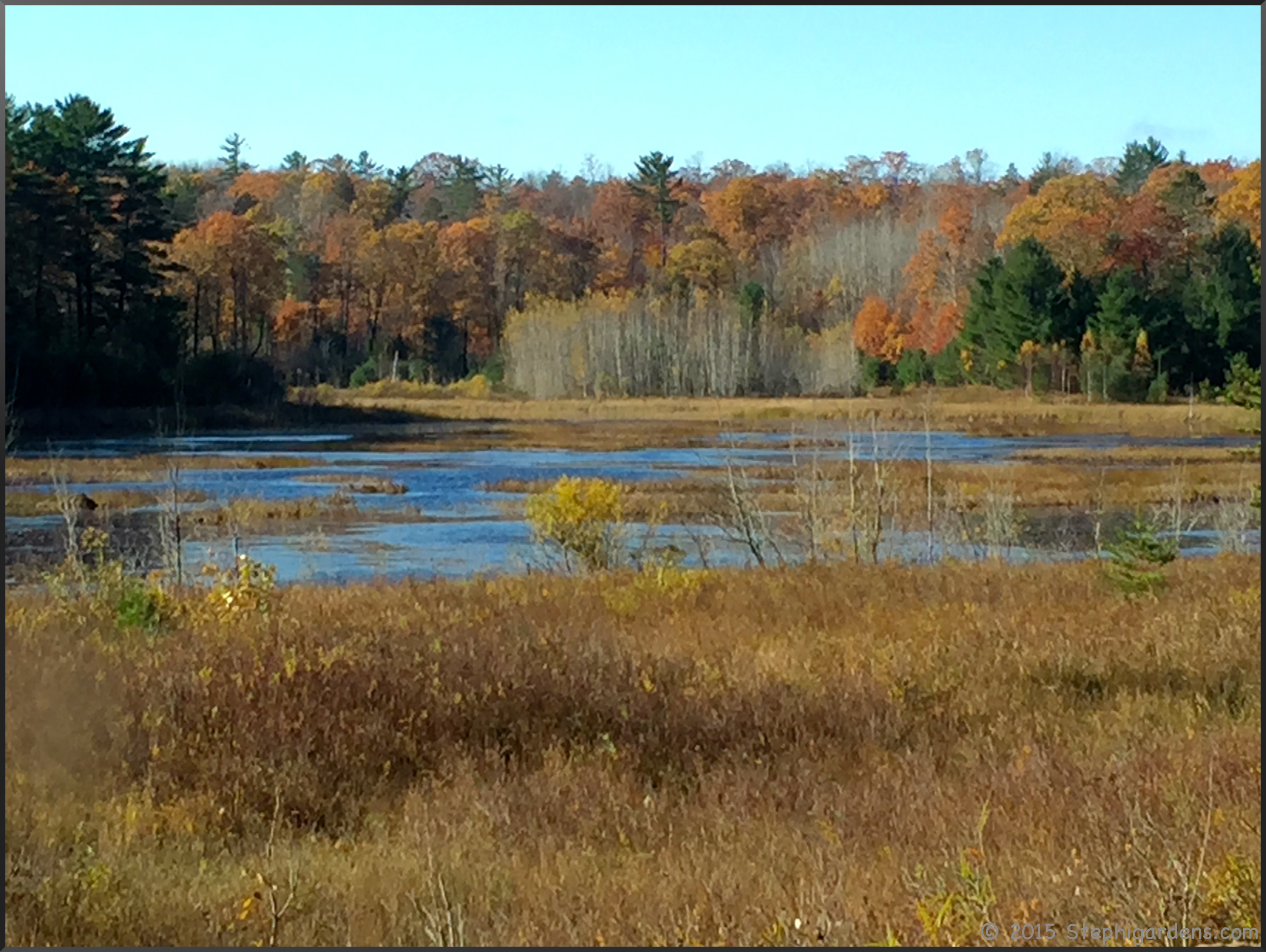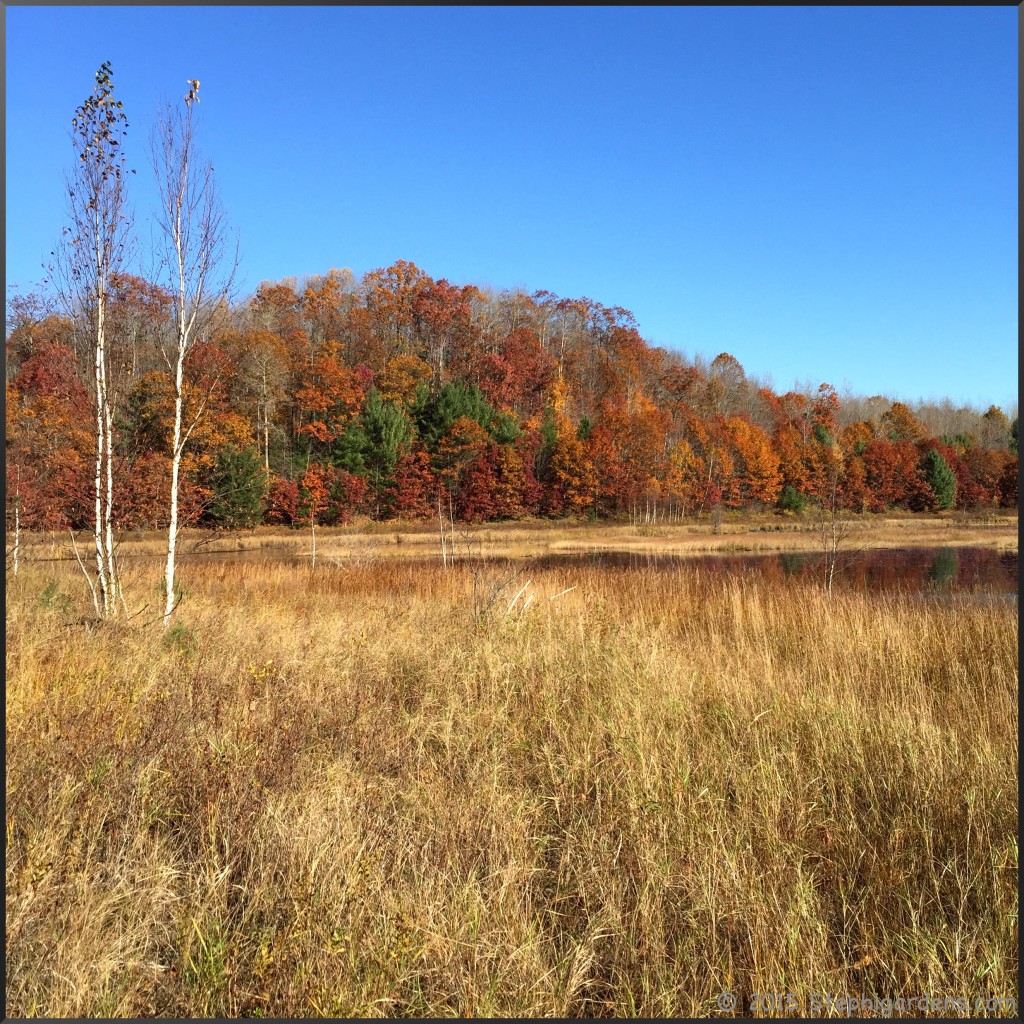 Daisy decided it was warm enough to go in the water.  She's become much more daring in her old age.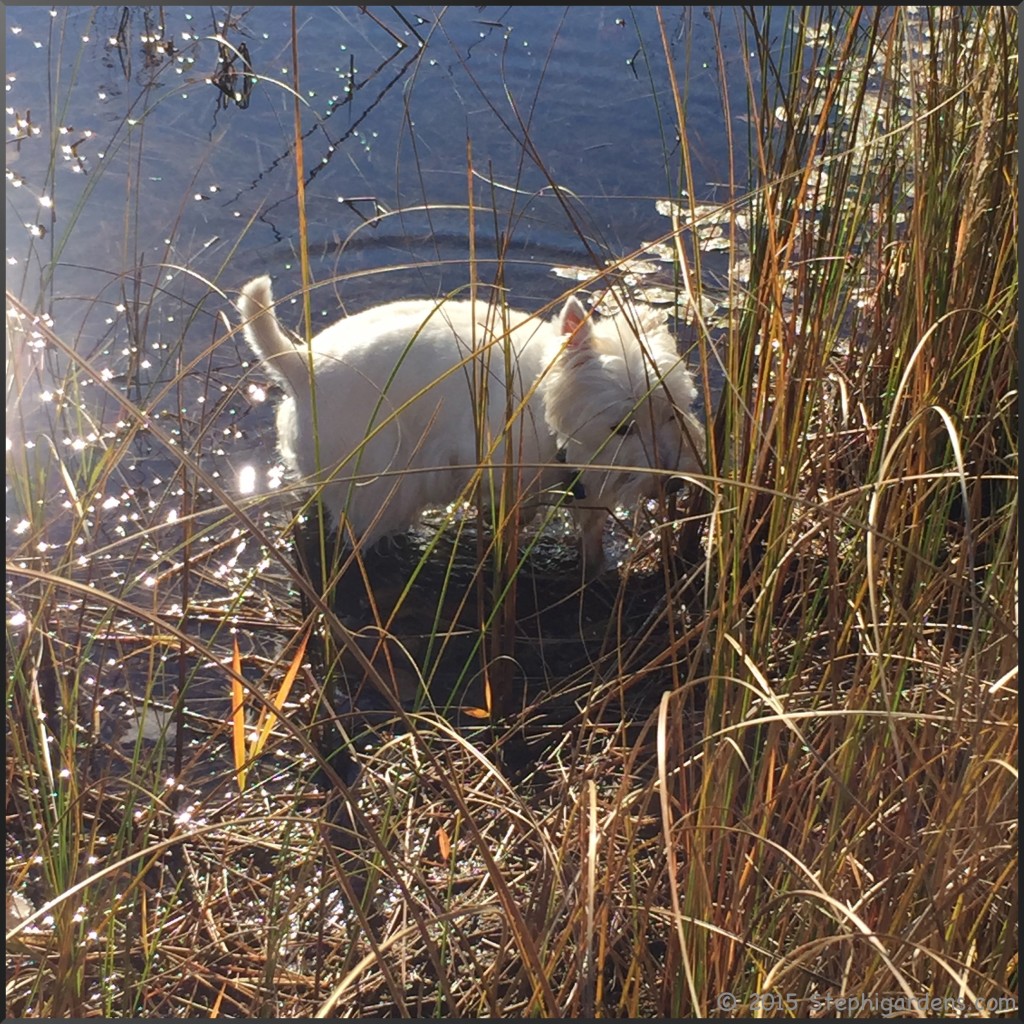 We had some fun taking panoramic pictures.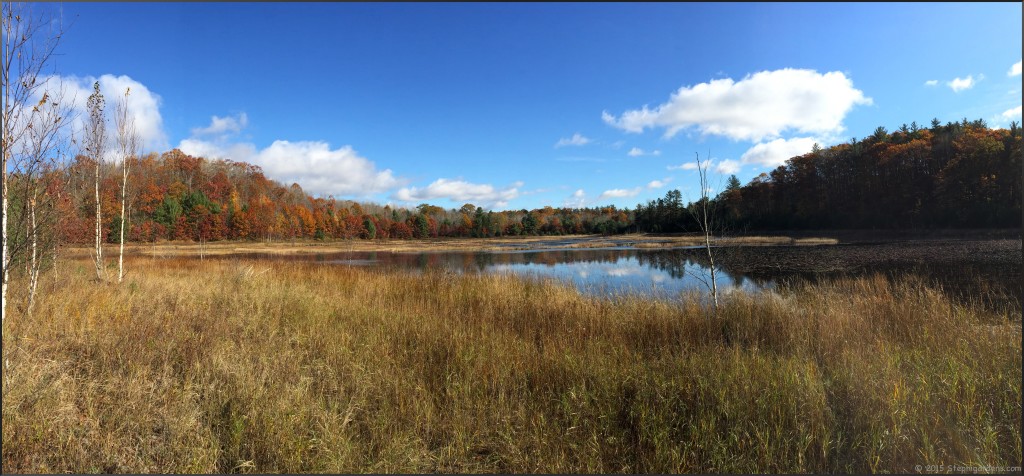 After lunch, we headed to a new spot to check out a beaver house.

We didn't see any beavers, but saw some very active muskrats enjoying the warm fall day.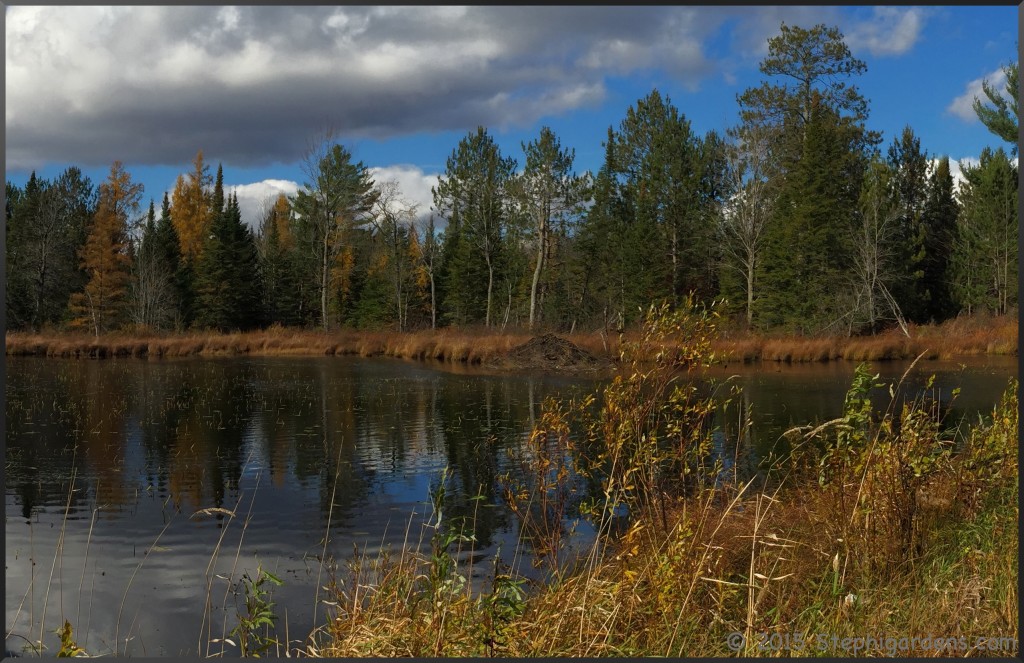 On the walk back to the car, we were poking around in the woods.  I was particularly intrigued by the club-mosses that were so easy to spot this time of year.  I shot some pictures of my find, and then noticed my mom was also taking pictures.  She had seen the same thing in another spot and they had captured her interest as well!
While we were looking at the Spinulum annotinum, we realized that there were a number of other species of club-mosses in the area.
Club-mosses are perennial, evergreen plants related to ferns and horsetails.   They spread by runners, either above or below ground (rhizomes) and get their name from the club-like, spore producing strobili found on top of many club-moss species.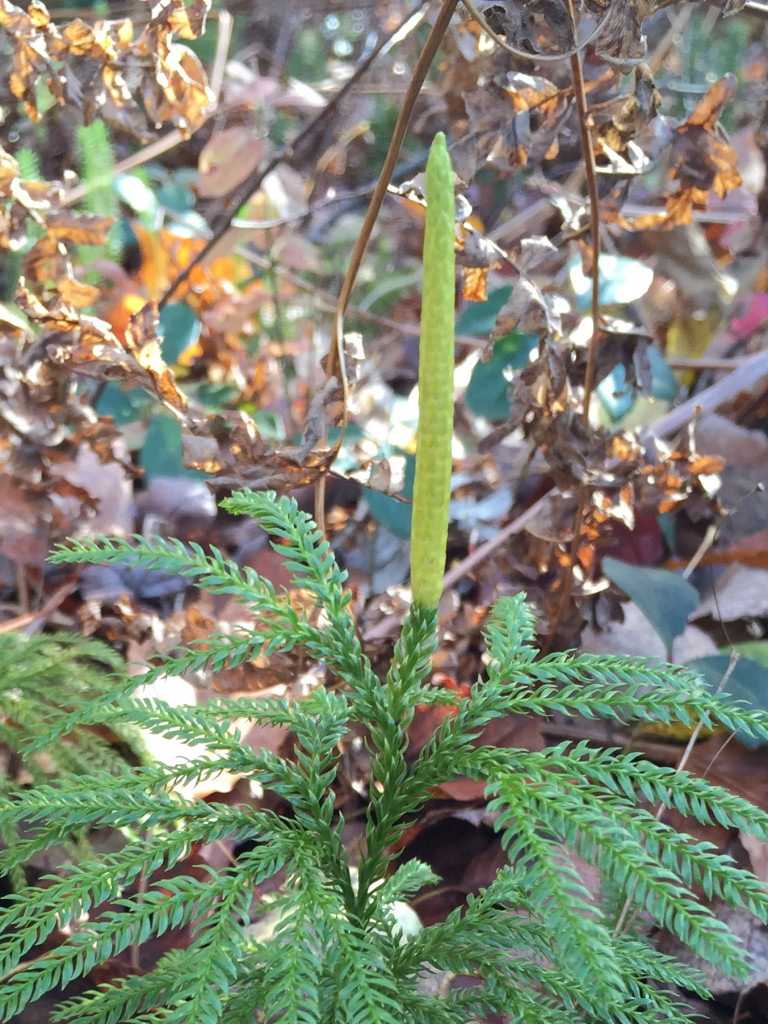 Club-mosses were often collected for Christmas decorations, but these are very slow growing plants and are now protected in most states.
As a bonus, there were lots of British Soldiers (Cladonia cristatella), Pixie Cups (Cladonia chlorophaea complex) and Wintergreen (Gaultheria procumbens) in the area.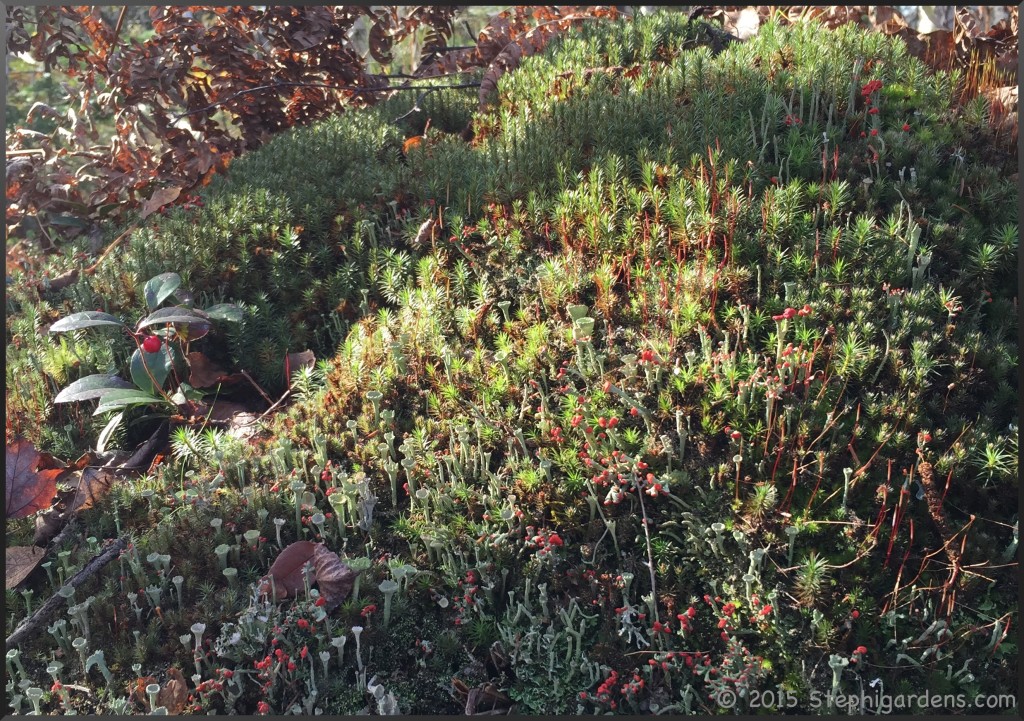 I'm always amazed at the fascinating things you can find just a few feet off the beaten trail.
Interesting Club-Moss Resources: