Happy First Day of Spring!  Ok, a little late, but so is spring this year so I thought it was fine to still say it.
I spent the last few days up in Northern Michigan with my mom where there are very few signs of spring yet.  The sun is definitely a bit brighter in the sky and the birds are chirping a bit earlier in the morning, but it is still pretty cold and there is still a lot of snow that needs to melt before any plants can start to grow.  The lakes in the area are still completely frozen over.  No ice-fishing huts anymore, but the ice is still thick enough for a pick-up truck to go speeding across the lake while we were there.  Maybe their winter short cut across town?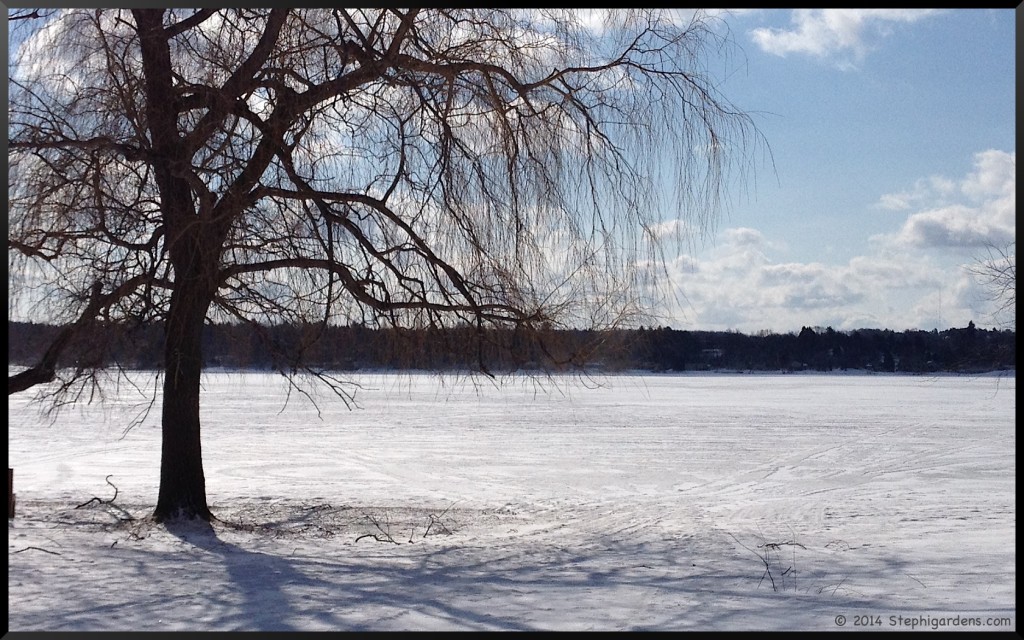 Not a very inviting place to sit today!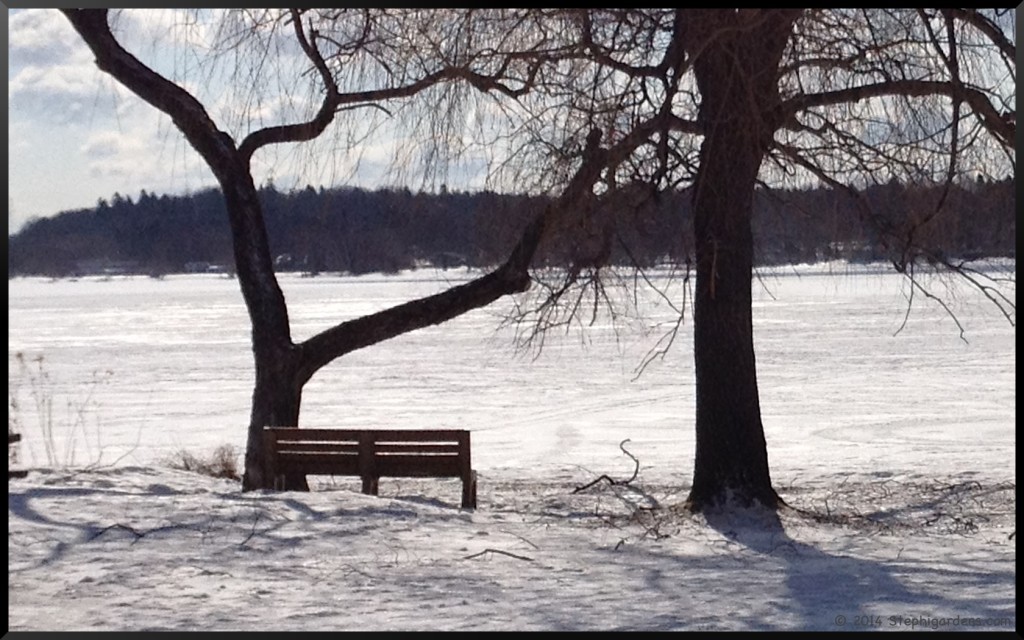 Even without the signs of spring outside, there were plenty in the stores.  The farm and feed stores are all ready to get going, so of course I had to pick up a few items I "needed".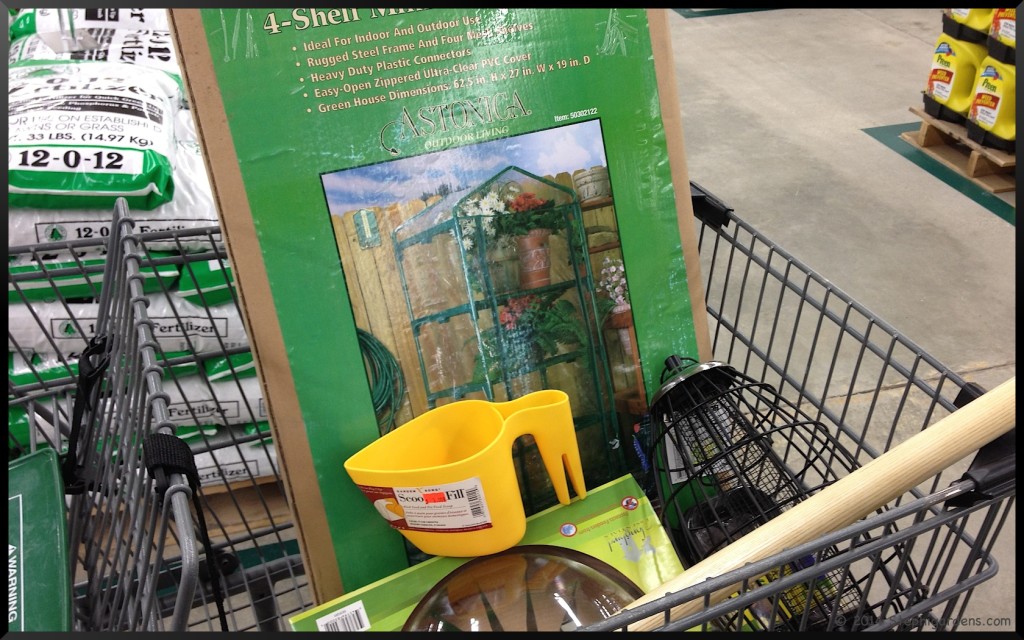 My husband is very glad I did not come home with one of these… although mostly I didn't since I don't think our zoning allows for raising farm animals in our backyards.  They sure were cute and I'm wishing I could have farm fresh eggs every morning.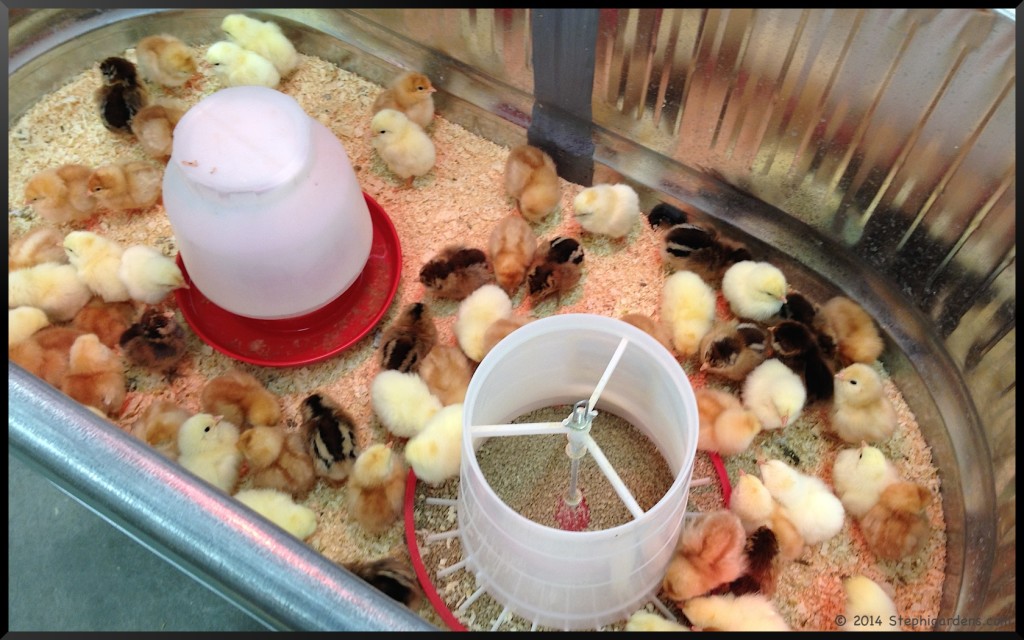 On the way back home, I stopped to visit a fairly new, unique specialty market, the Willow Mercantile in Cadillac, MI.  Whether you're visiting the Cadillac area or passing through on your way further north, it's worth a stop.  You can even mail order your "up-north" favorites from them.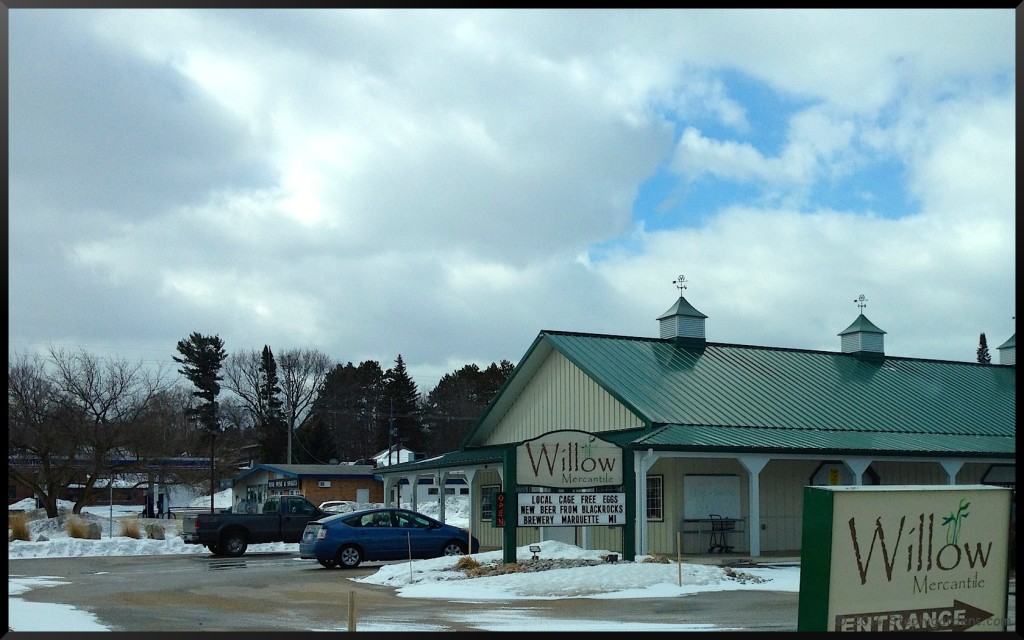 They offer their own line of locally made preserves, salsas, butters and jarred vegetables, specialty olive oils and vinegars, locally grown vegetables and farm fresh meats, interesting treats from around the world, a huge selection of local MI craft beers and an extensive wine inventory.  Everything a specialty food shopper would want!  Then throw in some kitchen essentials and a nursery, and you have one fun place to visit and shop.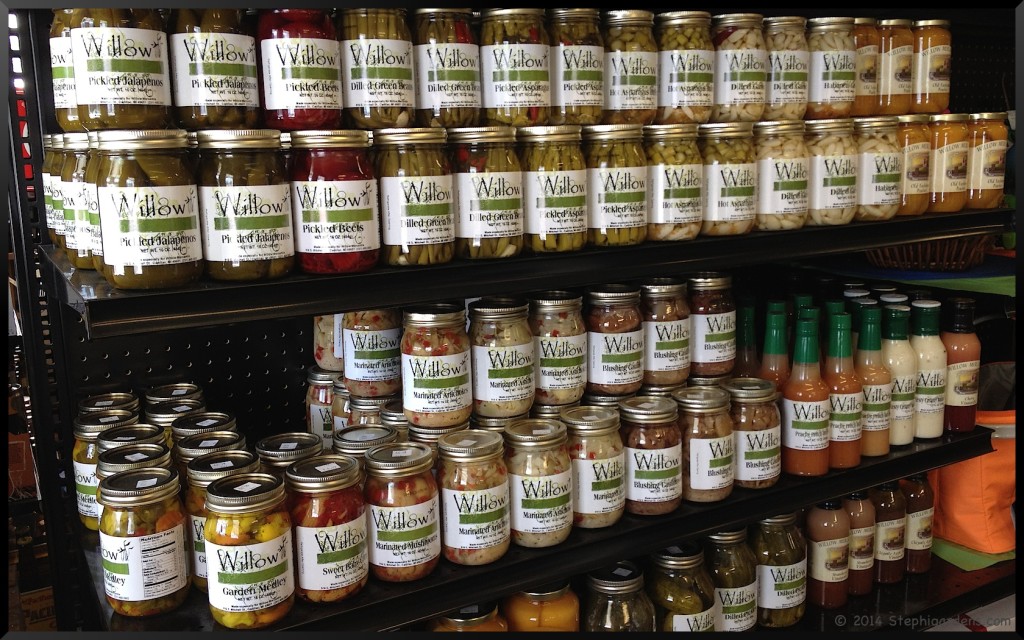 Just some of what I came home with.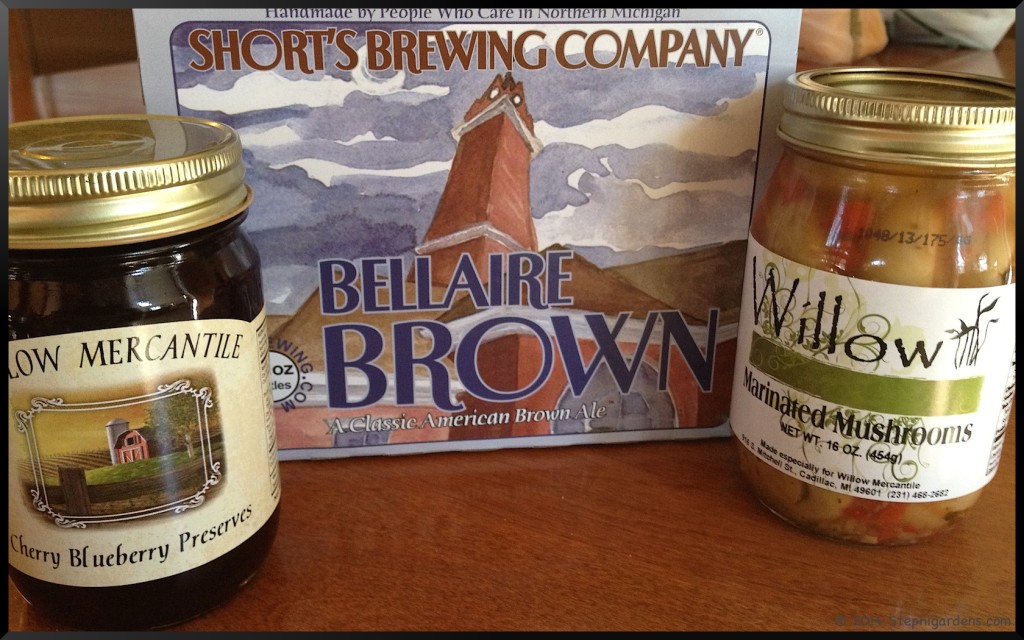 I'm back home where temperatures are a bit warmer (50's woohoo) and I'll have some signs of spring in Chicago in tomorrow's post.