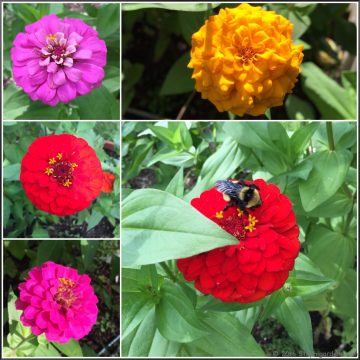 Zinnias are a great splash of color in the dog days of summer.
My friend Susan has a fabulous hedgerows of zinnias and she shared her secret as to how it looks great year after year.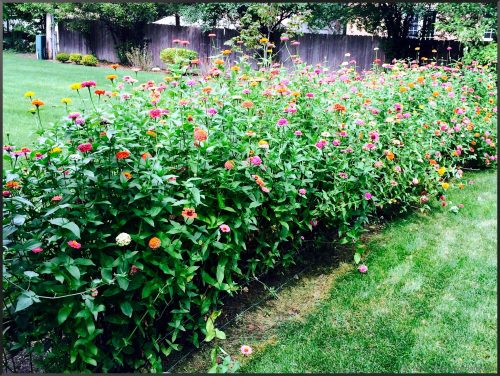 Every fall she gathers the dead seed heads, dries them and stores them in a bag over the winter in a cool, dry location. I kept mine on my unheated porch.
When the temperature is warm enough in the spring, generally not for a couple weeks after the last frost date, she coarsely separates the seeds from the rest of the dead flower heads.   Then in a shallow trench, she thickly spreads the coarse seed mixture, covers lightly with dirt and once the seedlings begin to come up, does not thin them.  Zinnias thrive best in full sun and are quite drought resistant.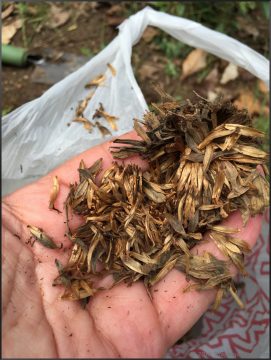 I had to try it!  We collected seeds last fall from our gardens, and anywhere we could find lovely zinnia beds in need of dead-heading, including from the golf course we play at.  This spring, when the soil temperature was warm enough (usually not until after Mother's Day here at my zone 5 home) we planted our overwintered seeds by spreading the coarse seed mixture into shallow rows.
Zinnias everywhere!  I need to find more places to plant them to enjoy all the color, but it worked.  Not as nicely as Susan's, but I'll get there.
Susan was kind enough to send me some more photos of her yard.  Enjoy!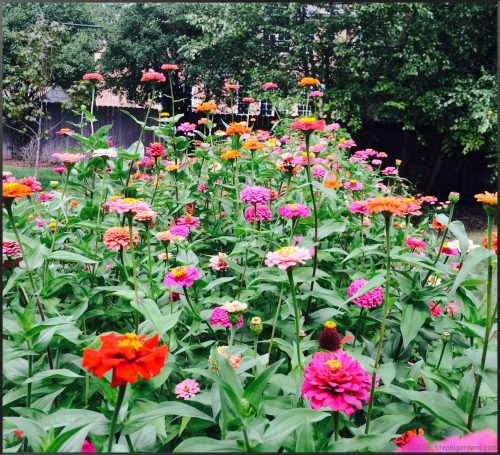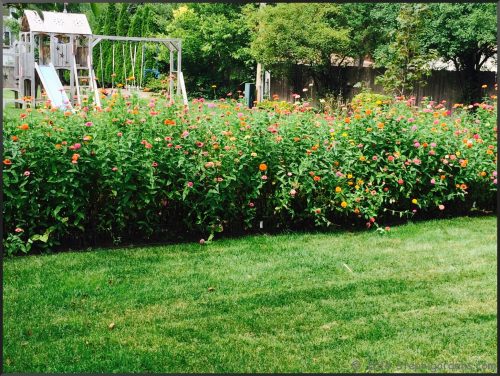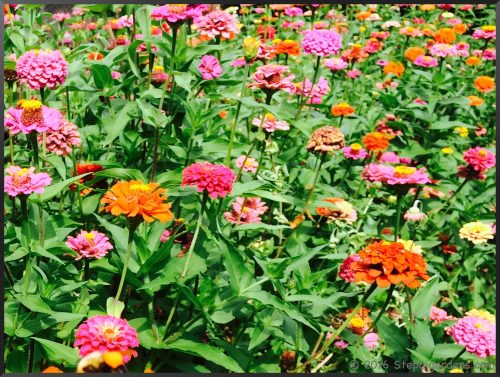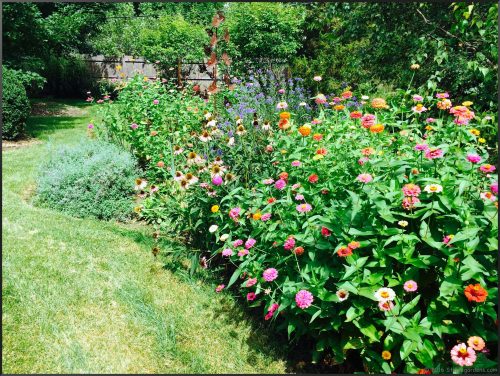 I'm not the only loving the colors!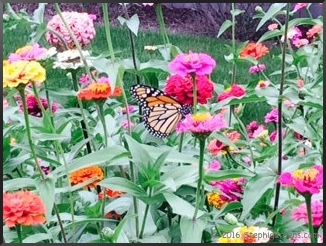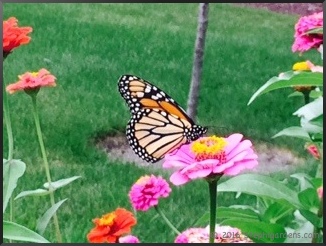 Soon she'll be harvesting next year's seed head before the first frost sets in.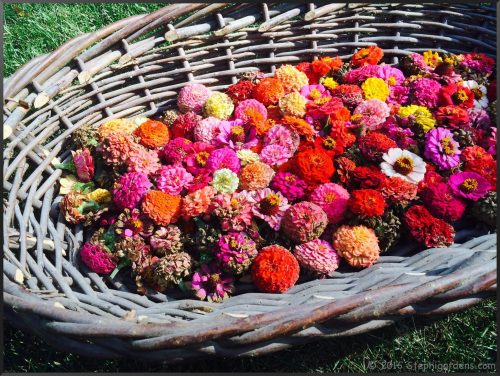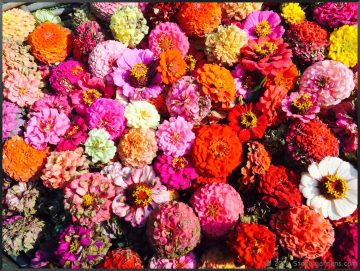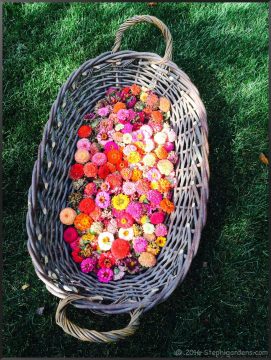 All ready for another year of gorgeous color!
Many thanks to Susan for sharing her photos with me. And for enticing me to make my zinnia garden even bigger next year.