This was our first summer in Door County, WI, so when the hornets and wasps appeared we thought it was normal.  Then more came, and everyone in line at the hardware store was buying wasp spray.  We had the normal small nests that appeared in the eaves and under the deck rail, and we seemed to be able to keep them in check.
But the mother ship was in the kindling box.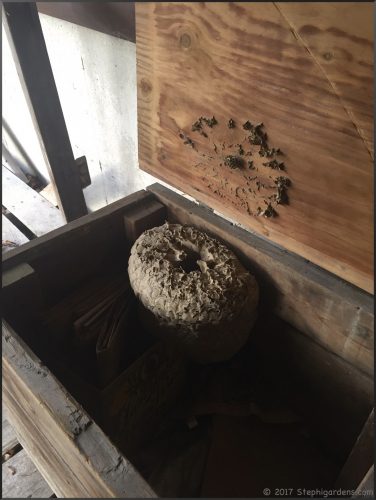 Early in the summer we saw a few wasps coming in and out of the box, but by midsummer it became apparent that we really shouldn't open it any more until it got cold.  Fall came and it seemed like it was finally time to inspect what was going on.  What a treasure we found!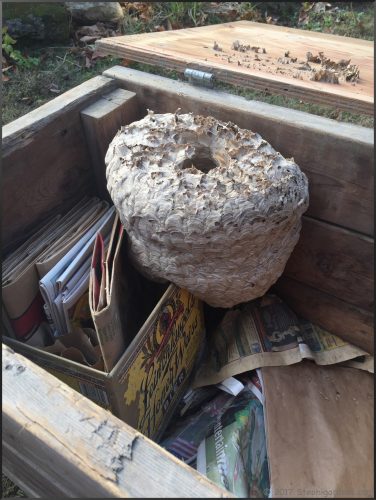 Because of how it had been built inside the box, we were able to pull the whole nest out intact and see some of the interior architecture.
This was the front.  Such beautiful scalloping and shades of color.  To the touch it was soft, papery and deceivingly strong.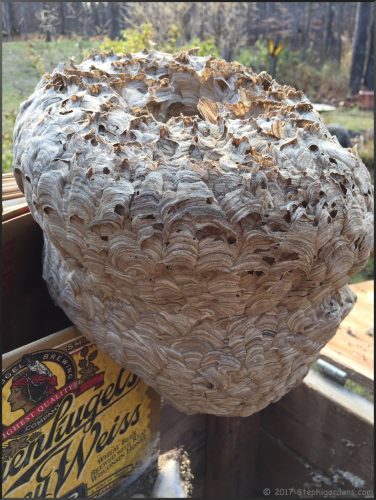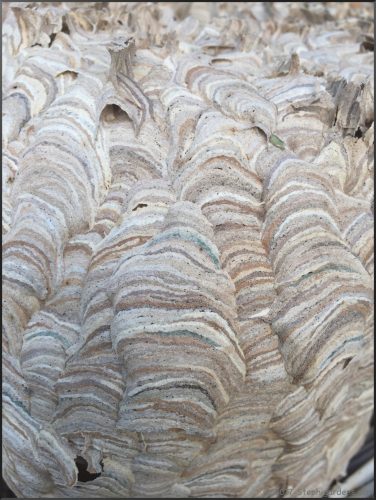 The wasps entered from the canal at the top that spiraled down into the interior layers.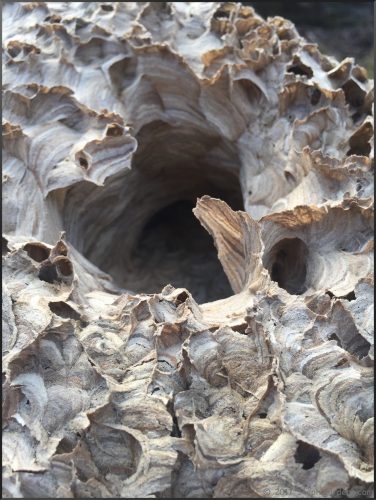 When the nest was pulled away from the box, it exposed some of the interior scaffolding where the young are hatched and food is stored.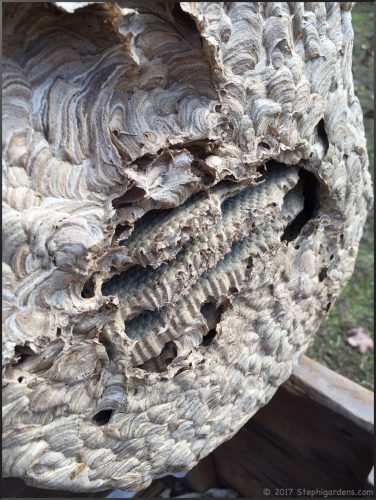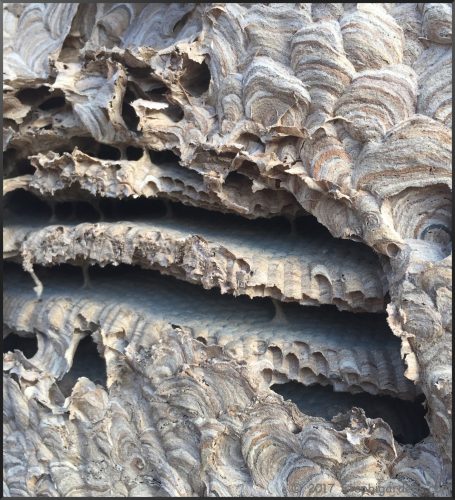 Since this seemed so interesting, we dropped it off at a local nature center so all can enjoy.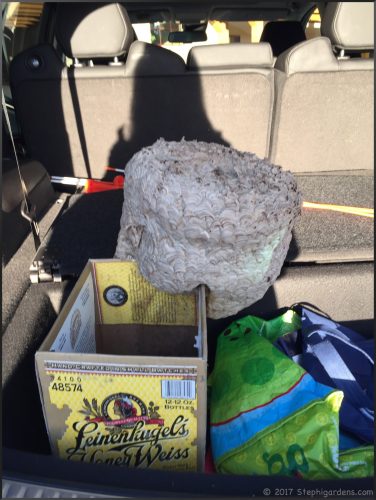 I'm not entirely sure if this was a yellow jacket or bald-faced hornet nest, both of the wasp family Vespidae.  They are closely related social wasps and build similar nests.  There were just so many flying stinging insects around, I didn't pay close enough attention to what was actually going in and out of the wood box.  We also had plenty of paper wasps, but they build very different types of nests.
After finishing our little nature exploration, we've had enough of raising wasps so the box was partially dismantled and used as frame to corral my expanding composting pile.
Want to learn more?  Here's some useful links from local midwestern university extensions: