Hope everyone had a wonderful Mother's Day last weekend!  I meant to get this post out earlier, but my week got interrupted picking up one of my boys from college. A trip that included a flat tire and some nasty storms.  But I have my boys home from school so all is good!
I spent last weekend in Door County, WI enjoying the great weather by taking a wonderful spring hike at the Ridges Sanctuary and bike riding on the Sunset Trail in Peninsula State Park.  As if Mother Nature knew it was Mother's Day weekend, the spring flowers were all abloom.  It's been years since I've been out in the woods in the spring and after this spring, I don't think I'll miss another.
The two places we visited were only a few miles apart, but they are quite unique habitats.  The Ridges is a unique boreal forest, more like a Canadian forest, and made up of ridges and swales created by the rising and receding Lake Michigan shoreline. Peninsula Sate Park is a combination of second growth hardwoods, mostly maple and beech, and northern white cedar along the bluffs.  These two areas lend themselves to quite different types of flowers.
At The Ridges, because of the cold Lake Michigan breezes, things are a little slower in blooming.  But the early bloomers were out like the Trailing Arbutus (Epigaea repens) in pink and white.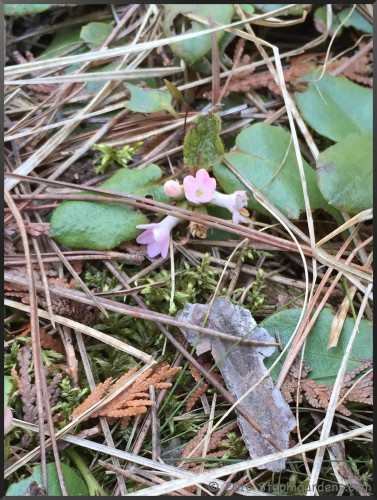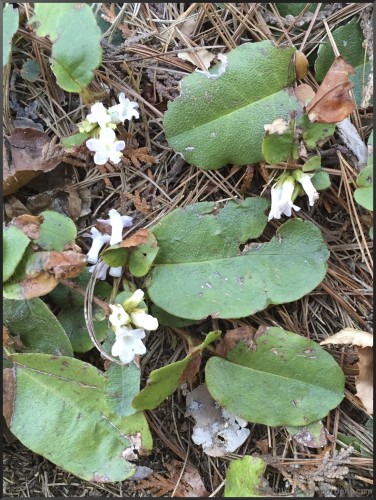 I was so surprised to see a Pitcher Plant (Sarracenia purpurea). Even without the blooms, this carnivorous plant is easy to identify.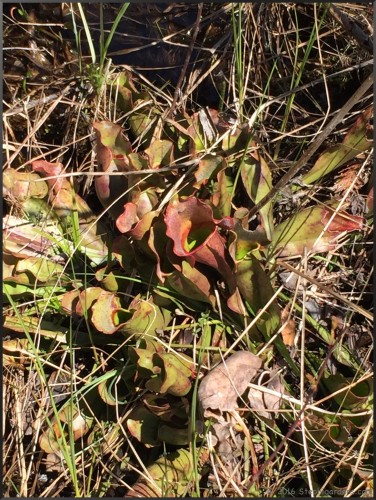 This tiny iris, Dwarf Lake Iris (Iris lacustris), is unique in that it is only found in the Great Lake Region, and almost only in Michigan except for a few colonies elsewhere including the Door Peninsula.  It's preferred habitat is sand or thin soil over limestone rich gravel or bedrock and, as in the case here at The Ridges, commonly found on old beach ridges of former shoreline of the Great Lakes.  The Dwarf Lake Iris is listed as a threatened species by the federal government and the state of Wisconsin.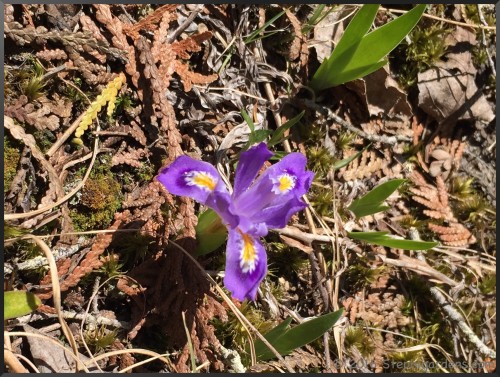 Some of my favorite plants are club-mosses, and plenty could be seen now that the snow and ice was gone.
After exploring The Ridges, we took a bike ride on the Sunset Trail in Peninsula State Park.  A very different kind of forest and so the flowers were also different.  The Large-flowered Trillium (Trillium grandiflorum) was out in full glorious bloom!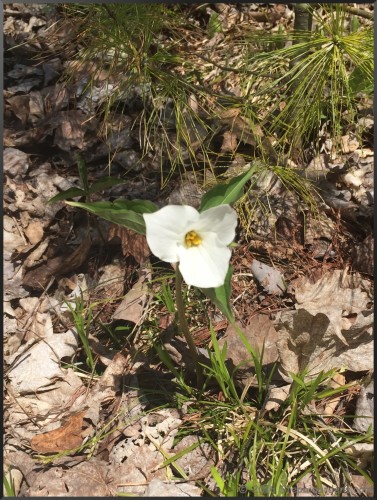 The Large-flower Bellwort (Uvularia grandiflora) always look like they are droopy and in need of some water.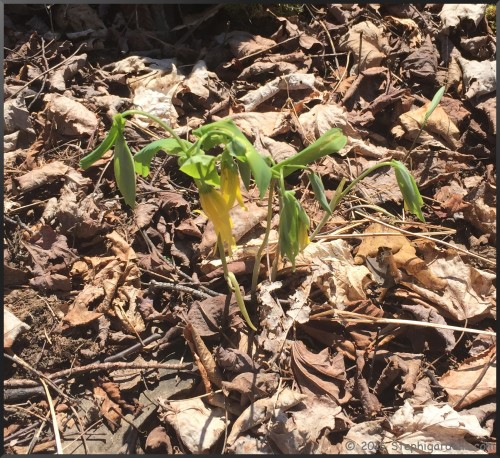 Even though the Forget-Me-Not (Myosotis sylvatica) is a non-native species, but one that is almost universally enjoyed.  Such a pretty spray of blue covering the woodland floor in the spring.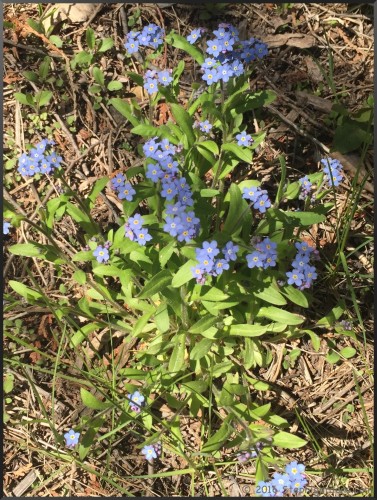 Lastly, the Wood Anemone (Anemone quinquefolia), part of the Buttercup family, could be seen in some of the more open spaces of the forest.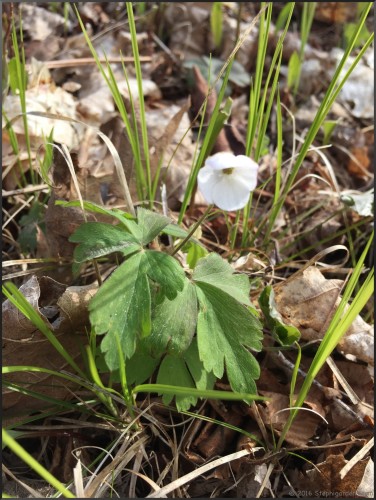 Have you been out enjoying the spring flowers?

On a personal note, sometimes life throws you curve balls and a very dear friend of mine has been thrown the worst kind.  She has been one of my blog's biggest supporters, and I so appreciate her encouragement and support, and her friendship all these years.  I just wanted to say thank you, and tell how much she's loved by all her family and friends.