For as long as I can remember my mom had vegetable and flower gardens, sometimes big, sometimes small.  So did my grandparents.  All this interest in growing things rubbed off on me and hopefully I'll pass it on to my kids.  With that in mind, I had my mom and daughter take us on a tour of their June gardens.  First my mom, Peggy, in northern Michigan.
So lucky to have the space of all these raised beds (check out all the raspberries in the back!).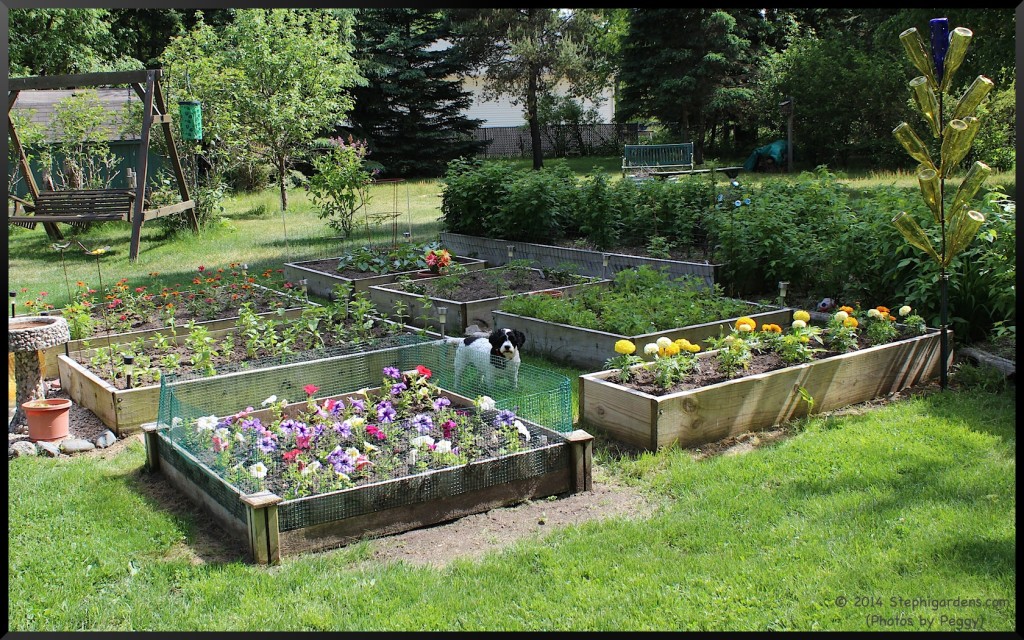 Petunia garden protected from the rabbits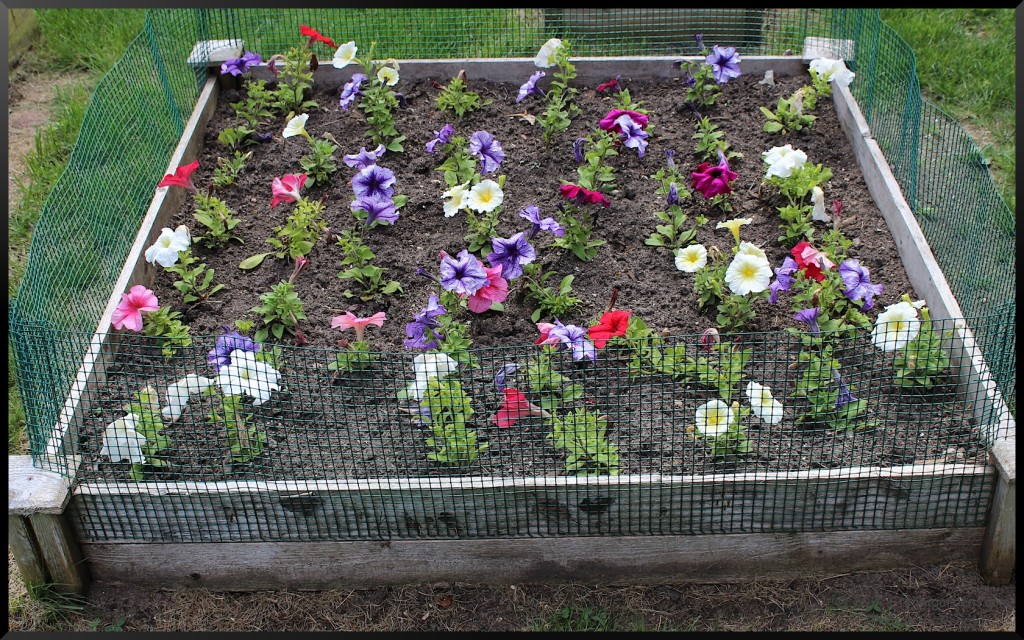 Zinnias!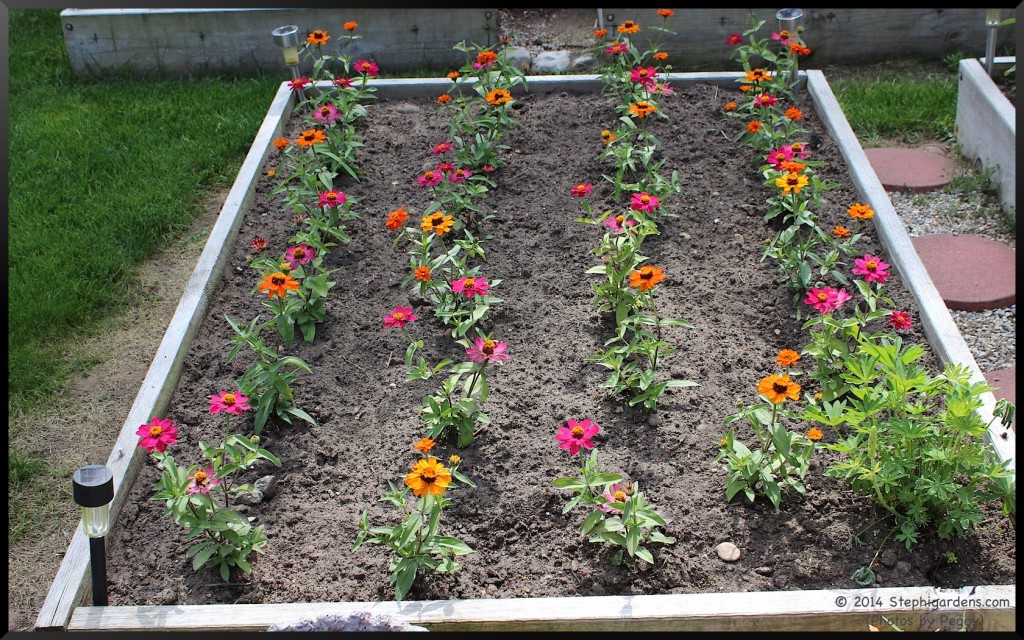 Hummingbirds are enjoying the flowers right now.  Soon they'll be looking for some extra food.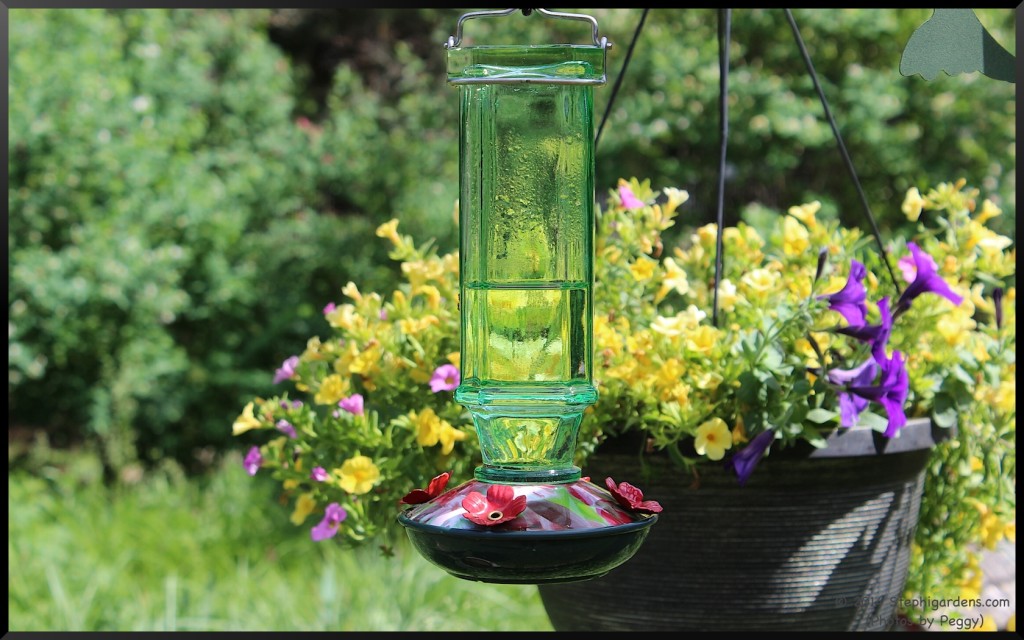 A more natural garden.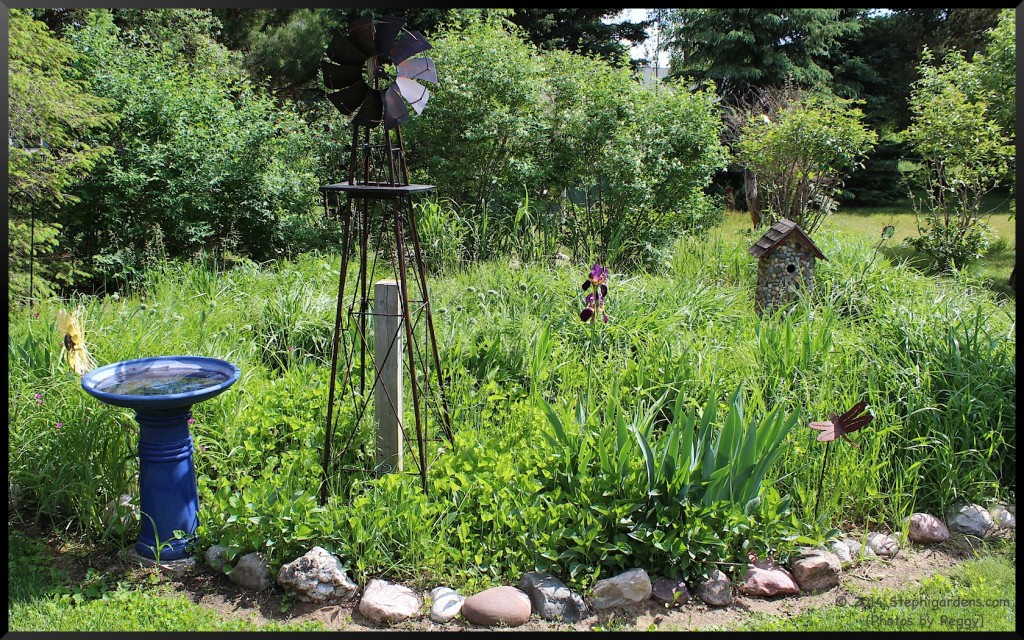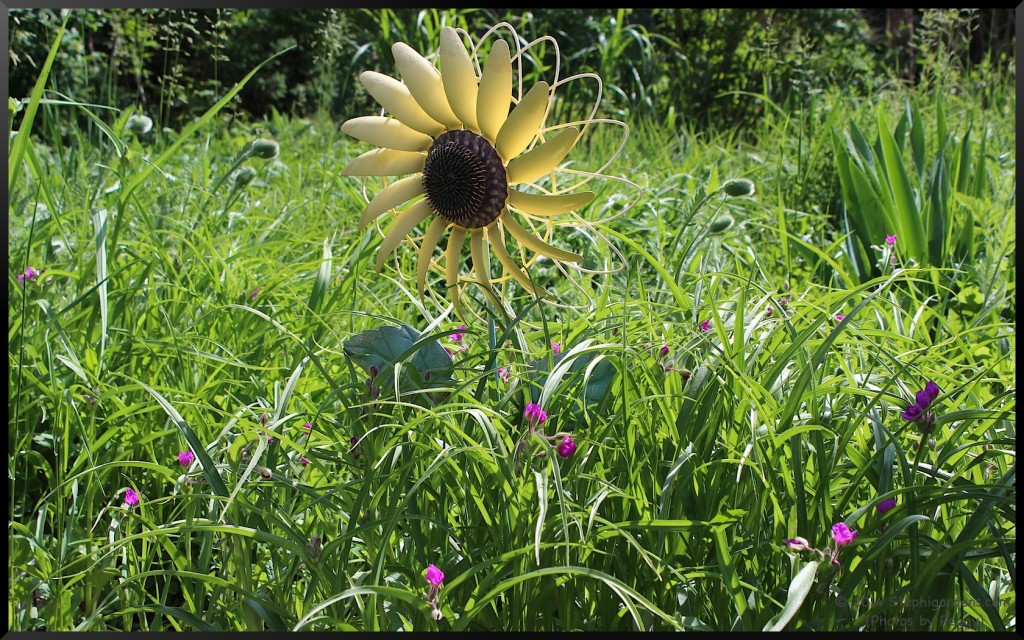 A lovely visitor–Tiger Swallowtail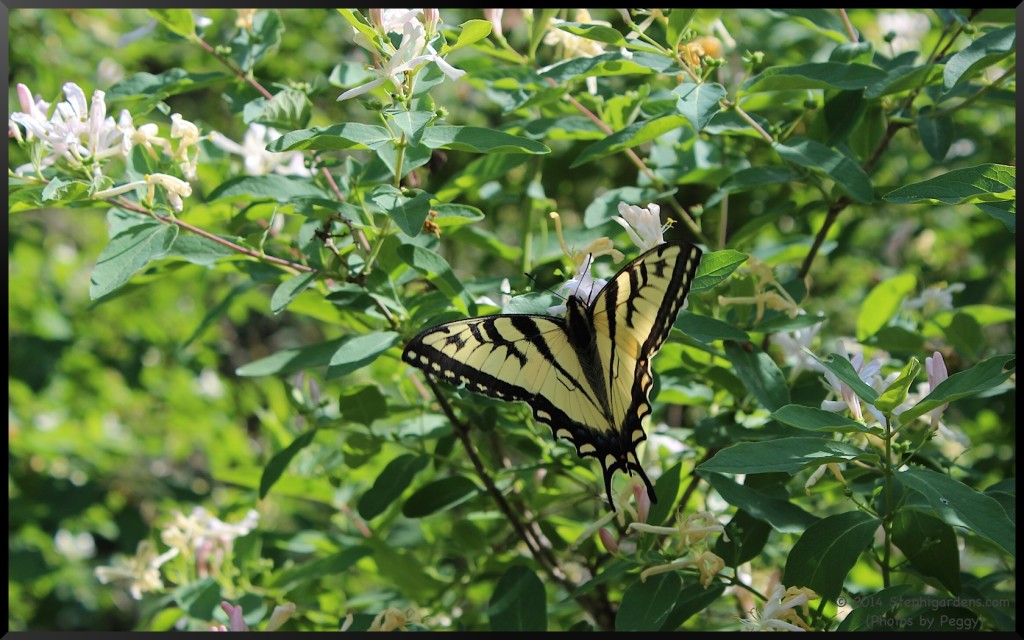 Salad in a bag!
 Succulents!  This is a creative work in progress. I can't wait to see what she does with this.  I know she's got some great ideas.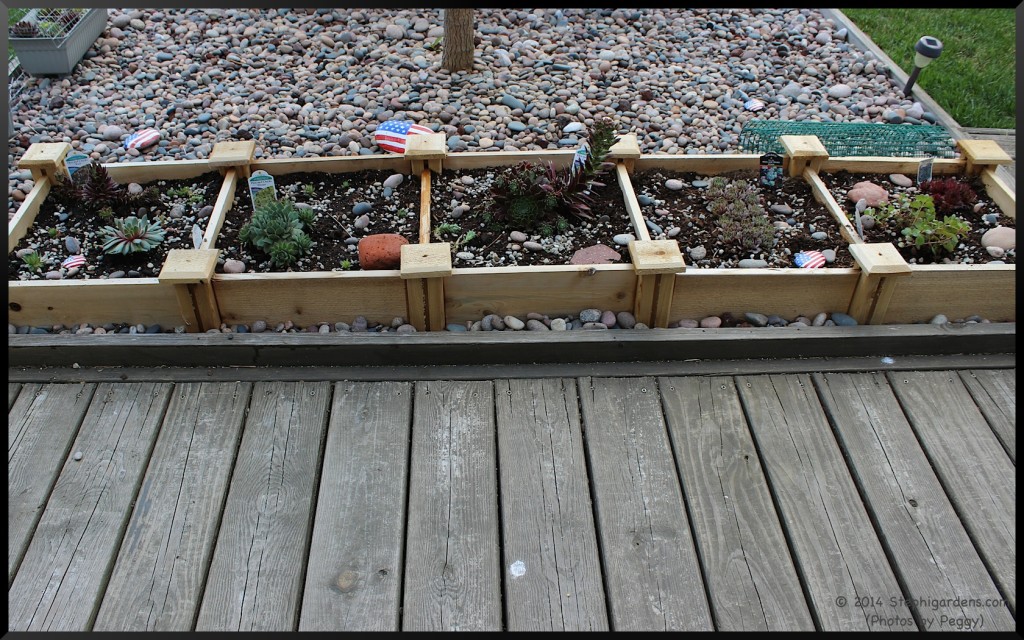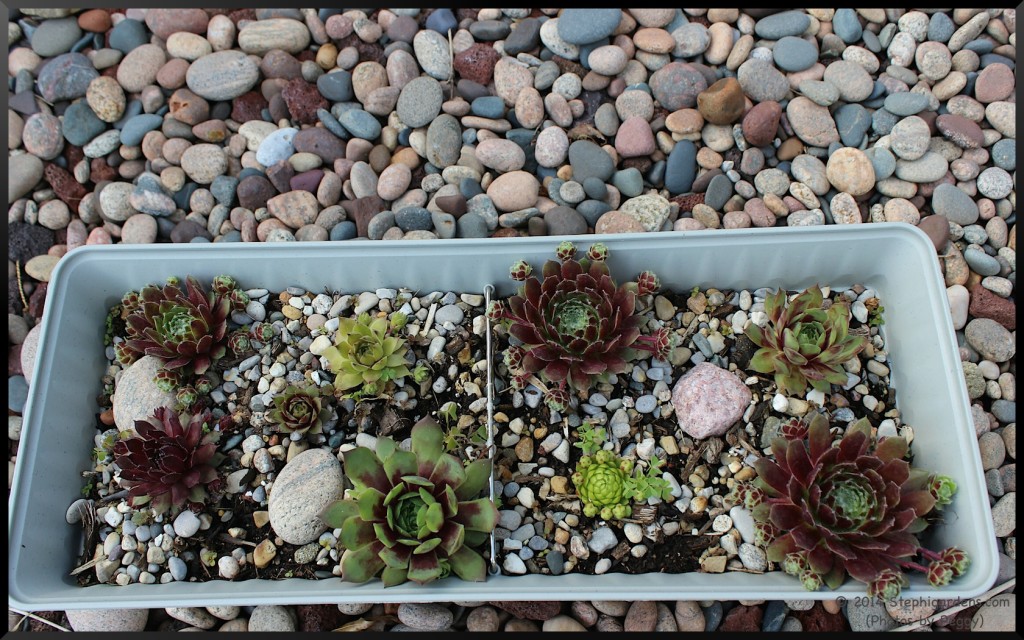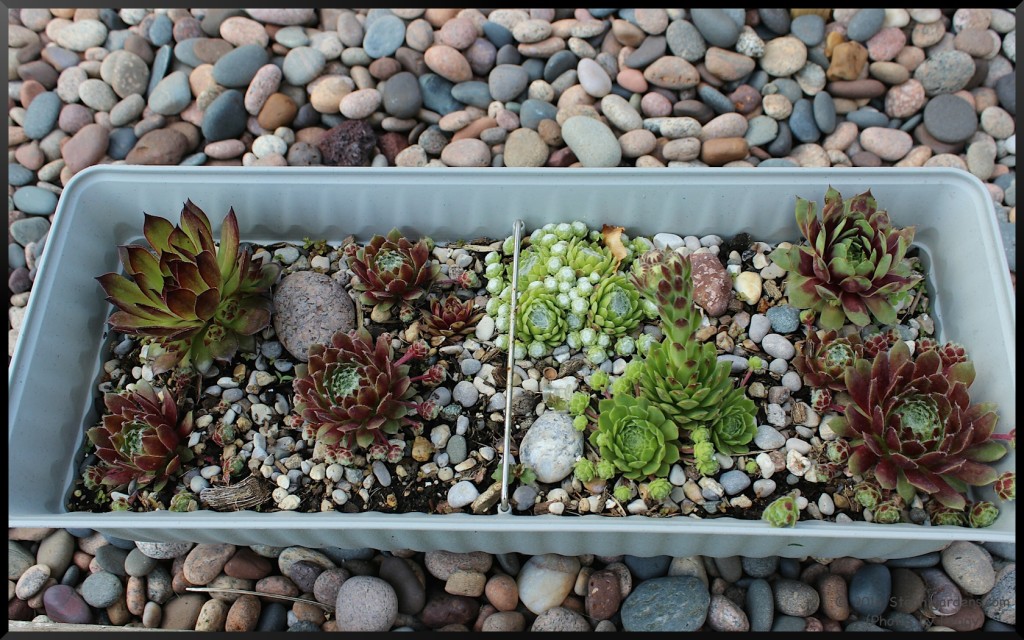 My daughter Emily lives in an apartment with some friends downtown.  When we were talking earlier in the spring, she was complaining about the price of tomatoes.  Soon after that, I happened to see a great looking potted patio tomato plant that would fit on her porch.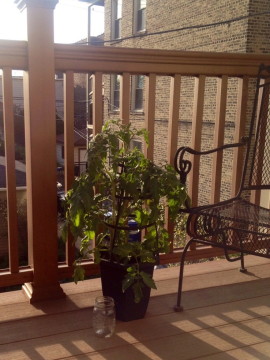 She couldn't have been more excited and has taken lovingly care of this plant.  It gets a hello and a glass of water from the mason jar every morning.  Recently I got a text that read "Mom!  2 of my tomatoes hatched!"  I hope they grow big, red and juicy for her.  I think she'll be hooked then.
Do you have someone who inspired you, or have you inspired anyone else to garden?