While watching the Cornell Bird FeederCams, it got me to thinking about the very creative set up my mom Peggy has in her backyard in Michigan for feeding birds.  She's been watching and feeding birds for as long as I can remember, and I owe her for passing on her passion for nature and gardening to me.  Although I often feel as though something has been "lost in translation" when I look at my yard, I always know who to turn to for an answer.
I love sitting on her back porch and watching all the different birds come to the feeders.  It's really a party out there.  She gets all kinds of interesting birds that either live in the area year round, or just seasonally.  Some even visit every year while passing through on migration.  I think they know she's there every year for them.  She changes things up a bit from summer to winter based on who is in town for the season and she recently sent me some pictures of her feeders this winter.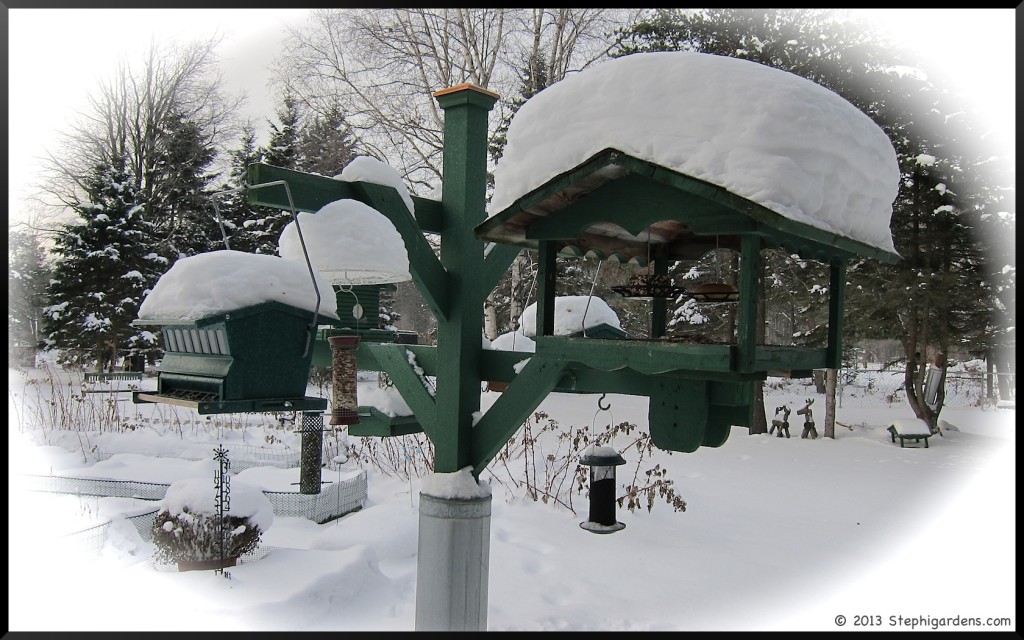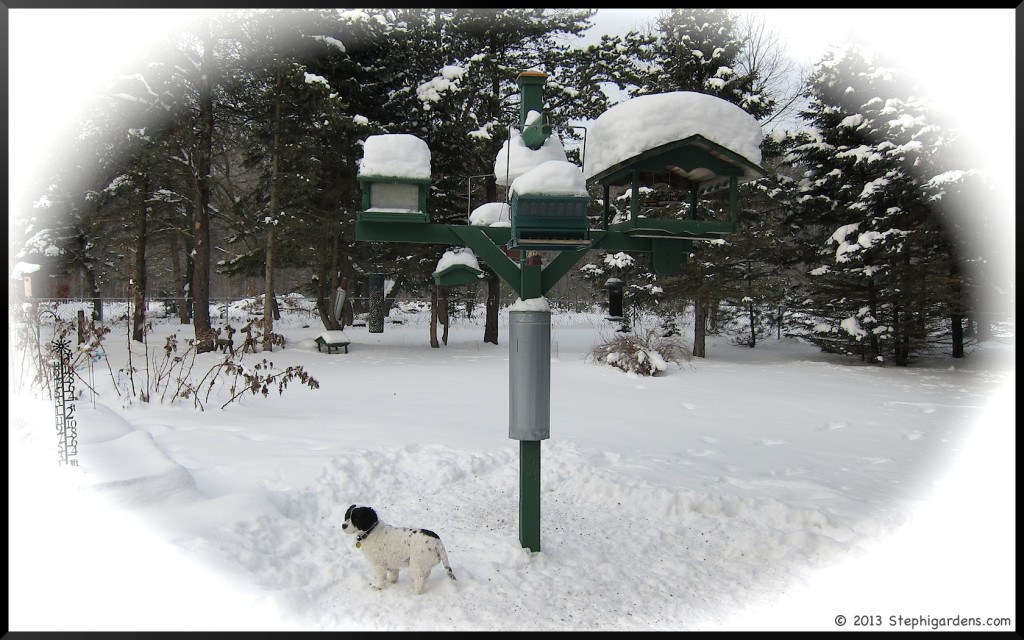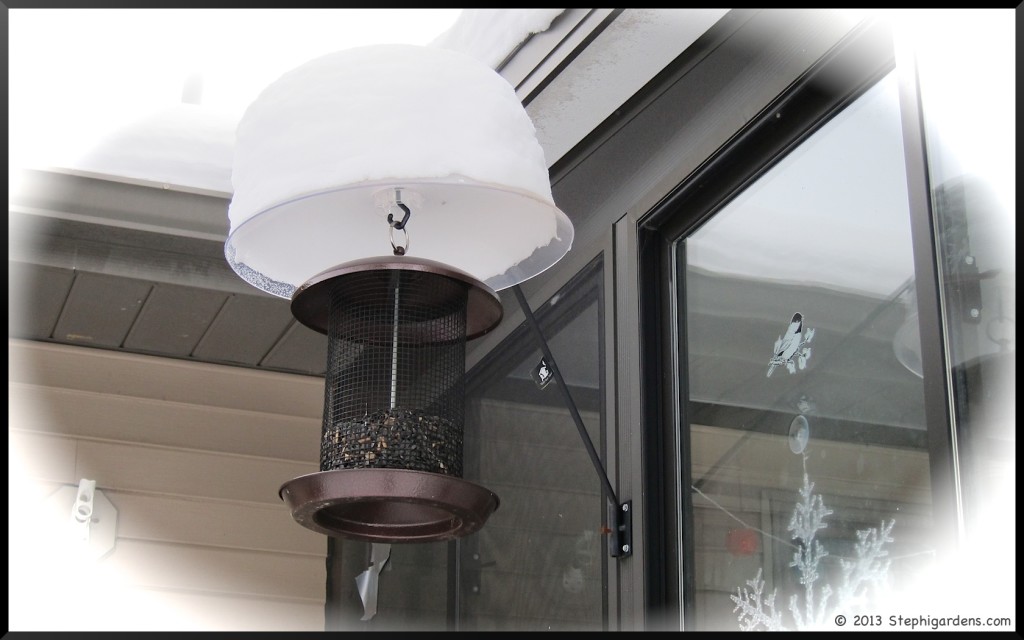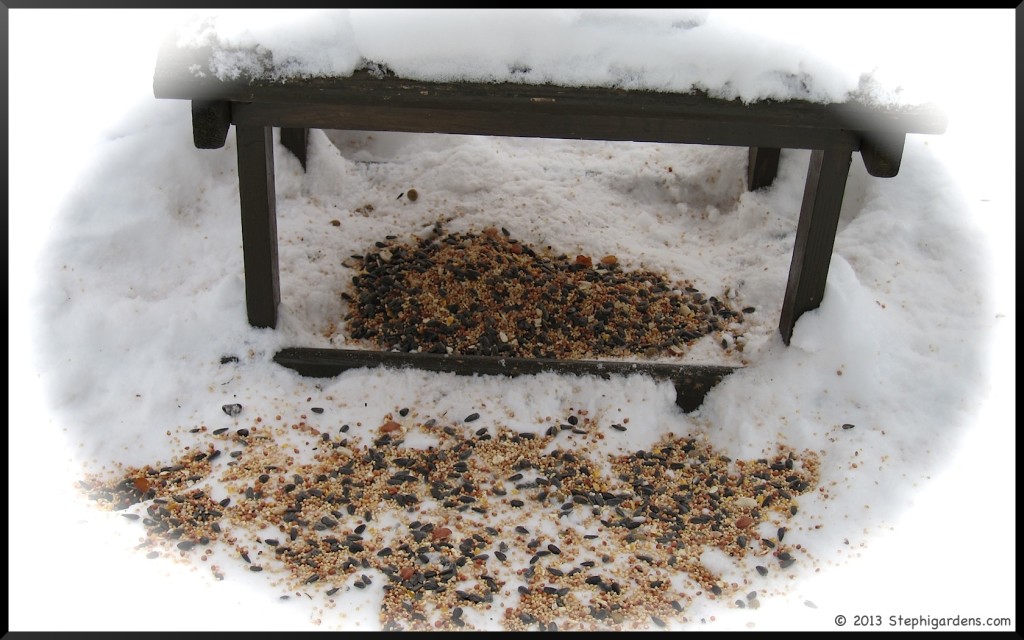 Do you have feeders in your yard?  Do you have someone that you've learned your passion for gardening or nature from?
Looking for feeders and birding supplies?  Check out Amazon, The Bird Shed, Wild Bird Unlimited, Gardener's Supply Company,