From my computer, I can't really see much outside. Even if I did, my feeder (yes, only one right now) doesn't usually attract a wide variety of birds.  I do enjoy watching the Goldfinches, Chickadees and Juncoes, but they are often overrun by the usual suburban fare.  So, I've taken to watching the bird cams that have popped up the last few years.  Many watch nests, but those are pretty quiet or off-line right now.  Instead, in the winter I mainly watch the bird feedercams run by the Cornell Lab of Ornithology: All About Birds.  They have 2 feeders that have cameras on them.  One in Ontario, Canada, and the other at the Cornell Labs in Ithaca, New York.  The Ontario site is in a large, diverse, residential backyard in northern Ontario and is only on during the day.  The Cornell Labs site is located on the edge of Sapsucker Woods, right near a pond.  It's supported generously by Wild Birds Unlimited and runs 24 hours a day.  Both are great locations for attracting birds and they get a variety of visitors.  If you have some time to watch , it's a nice diversion, especially when your own yard isn't all that interesting.   It's also nice sometimes to just have it open in the background.  You can hear all the visitors and it makes you feel like you are there.
Here's what I saw today:
Ontario was a little quiet today, probably due to snow and wind.  The Chickadees did venture out, though.  I love the holiday theme!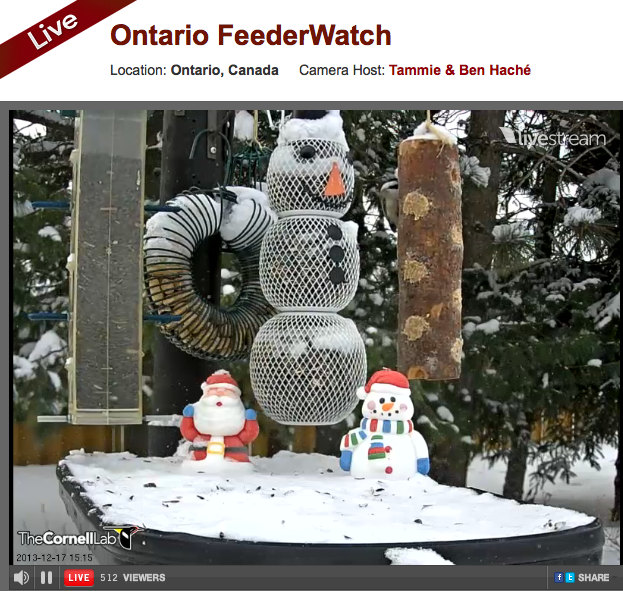 The Cornell labs location was quite busy today.  Lots of Chickadees, the Tufted Titmouse visited for a while, and ducks swam in the pond.  There were also some sparrows that were a little tricky to identify, but the consensus from watchers was that they were American Tree Sparrows.  I have to admit I am not very good at identifying LBJ's (little brown jobs).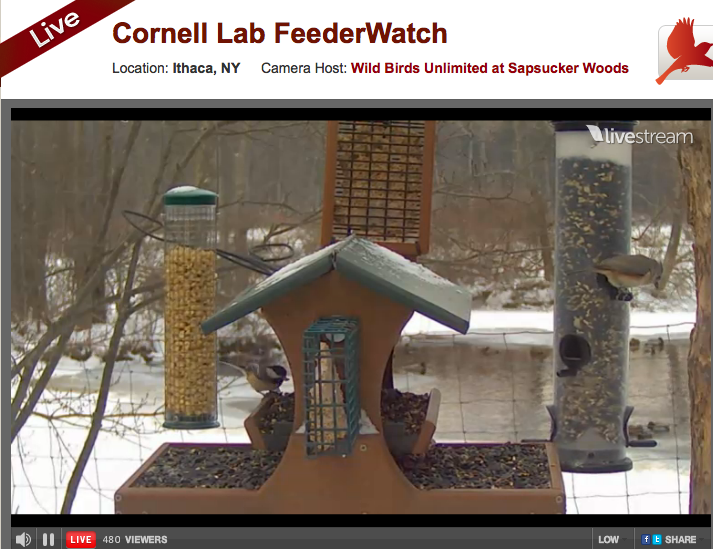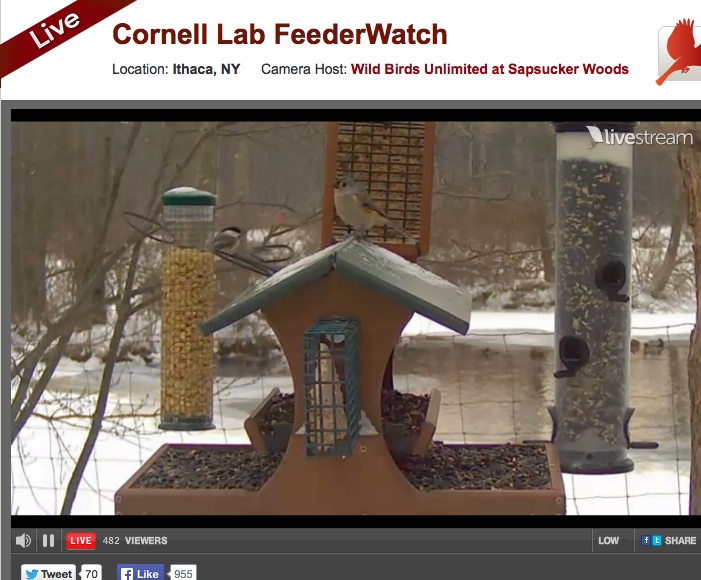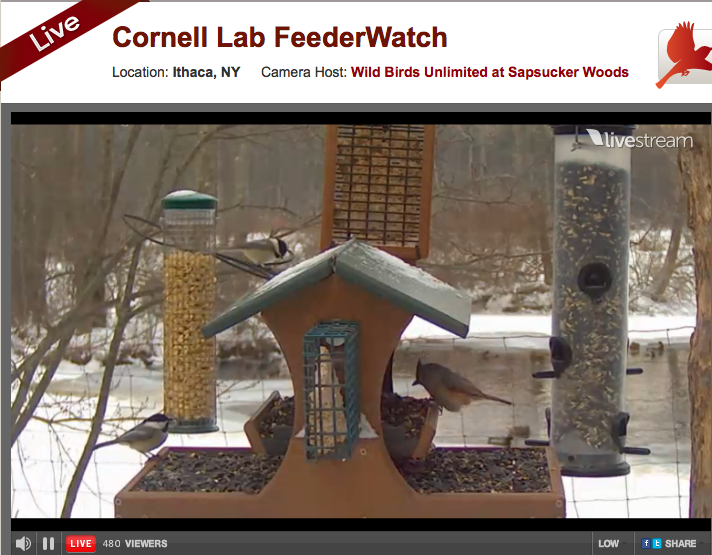 I visited quickly this morning before my post was scheduled to go out and the Ontario feeder was a having a gathering of Grosbeaks!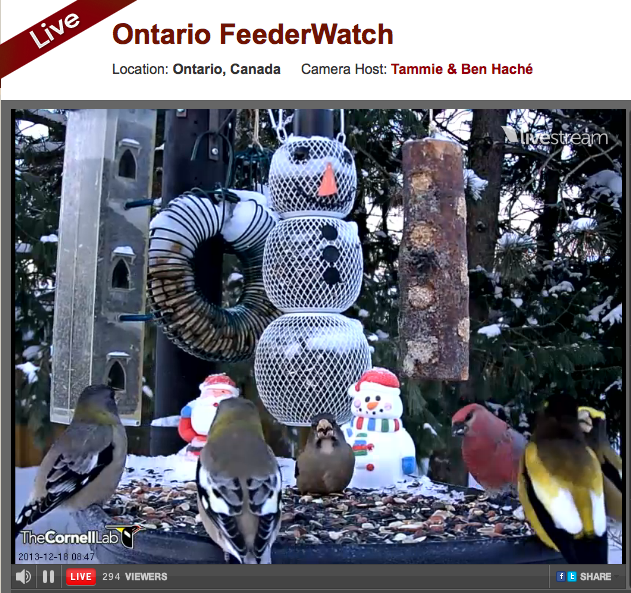 Do you watch any Feedercams?