Now that I had replanted my peppers after a "failure to thrive" issue (Not a Great Year for Sweet Peppers), I was all set to harvest bushels of sweet green and red peppers.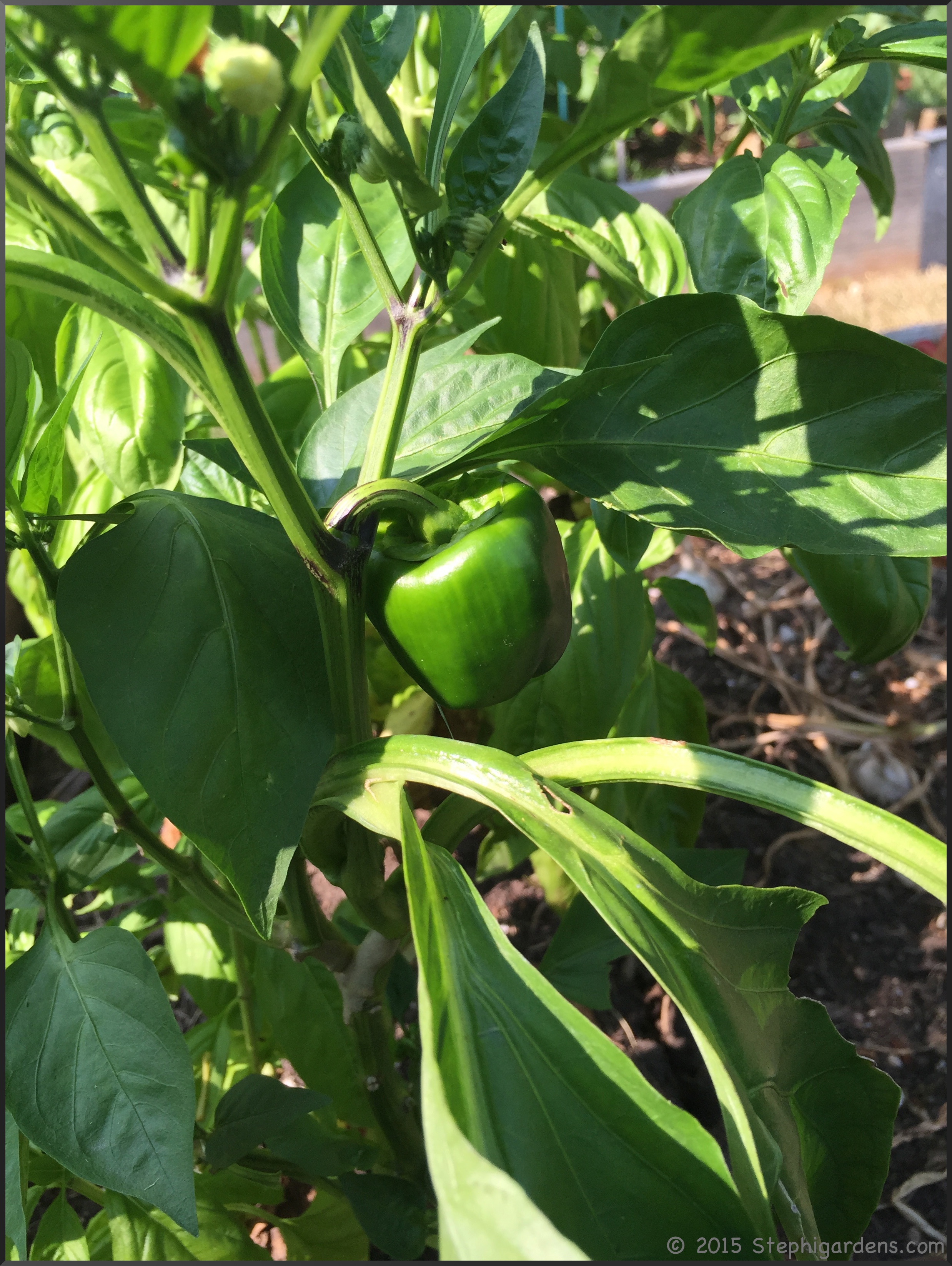 But the new plants just didn't seem to be putting out many peppers.  I thought I saw peppers growing, but then they'd be gone.  It wasn't the rabbits, none of the leaves were ever touched.  It was very puzzling.
Until we were out barbequing one night, and  Daisy went exploring around the yard like she always does.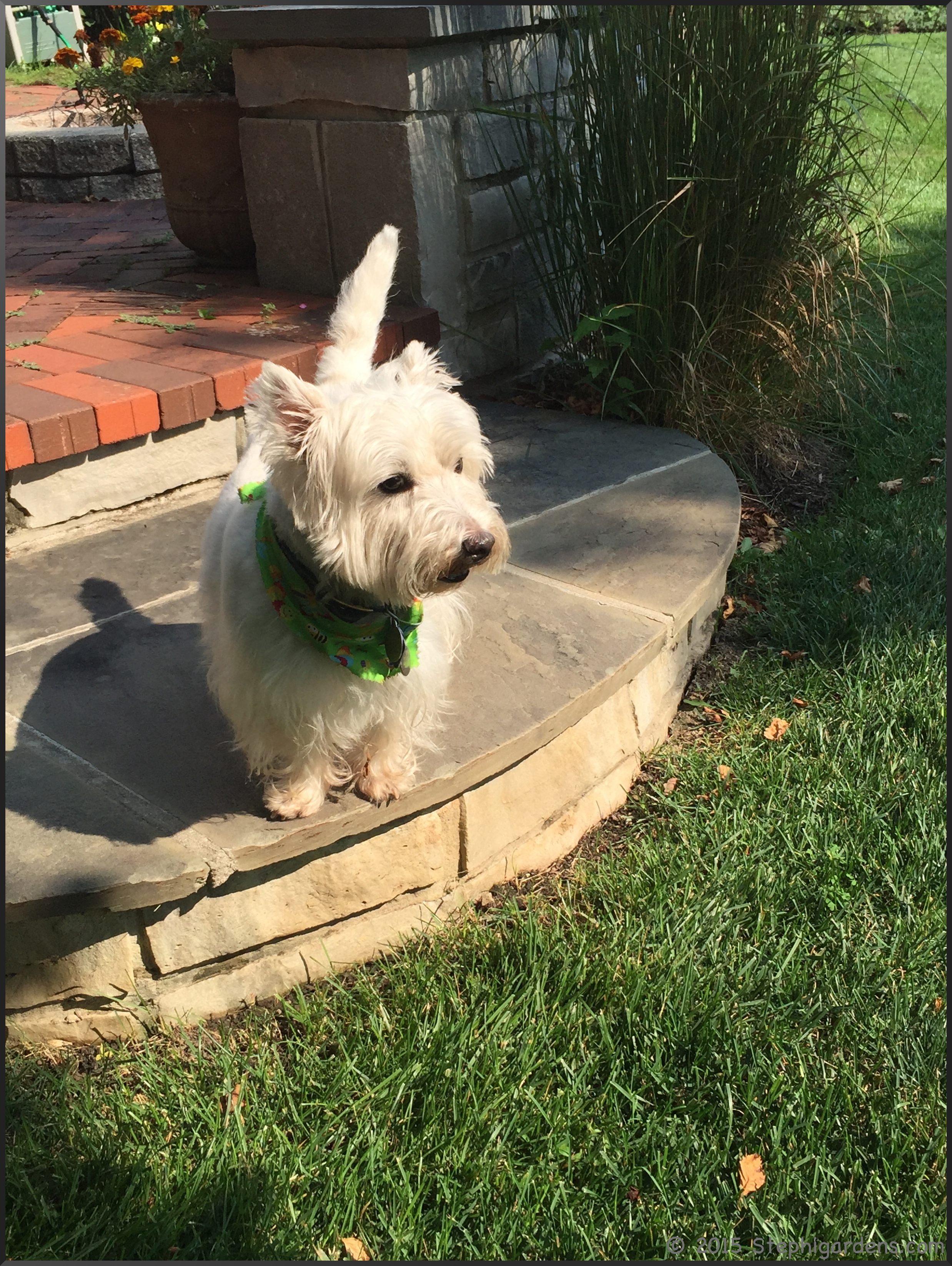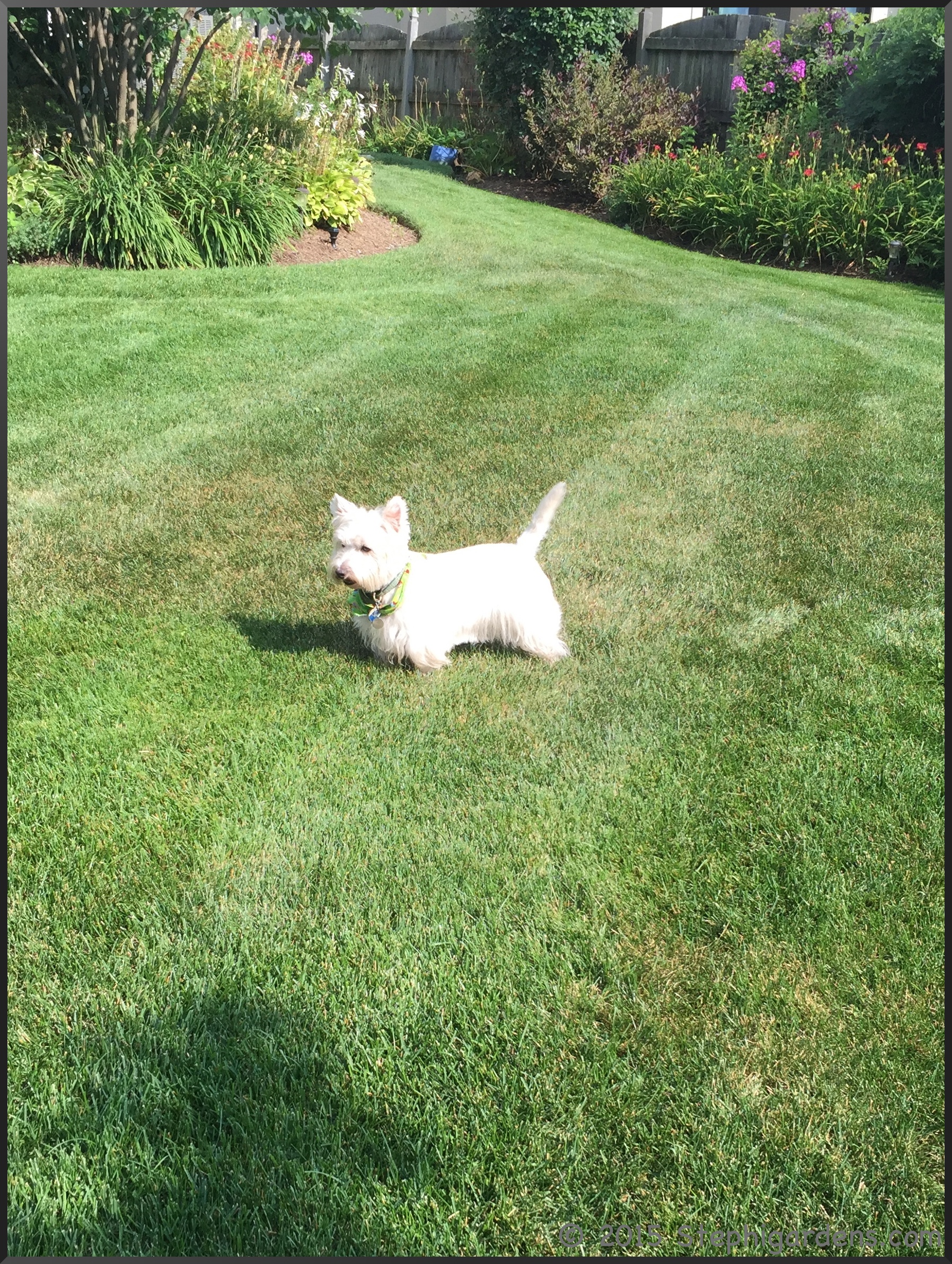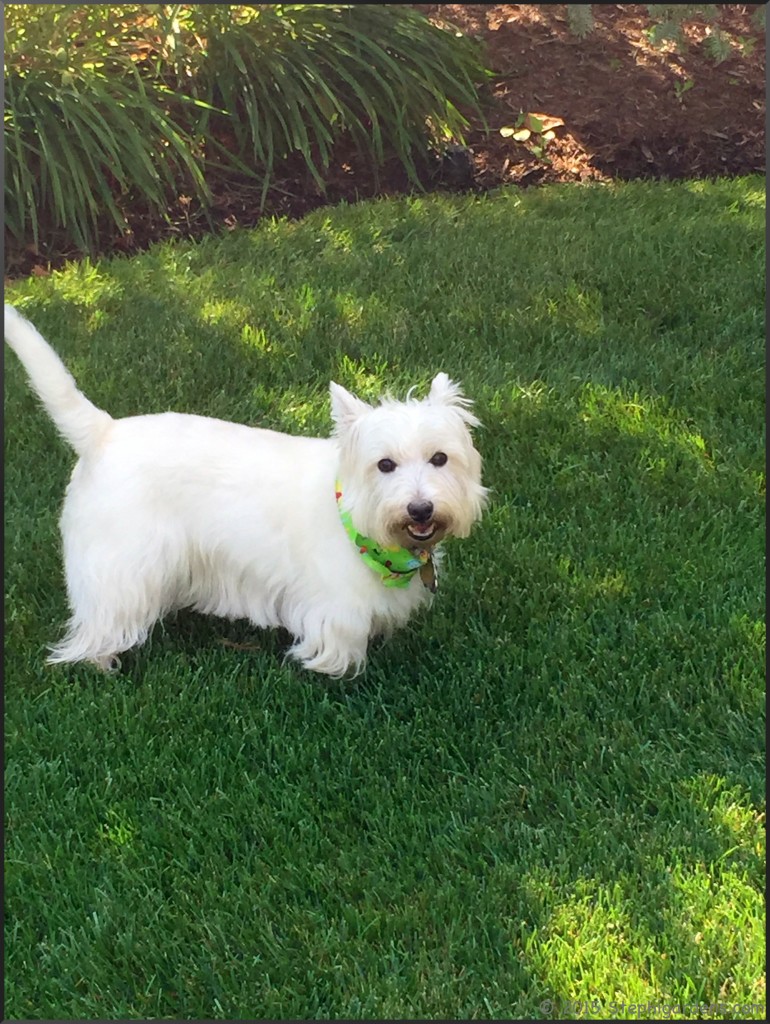 Right in front of us, she went over to the garden and popped a pepper right off the plant, laid down and munched happily away!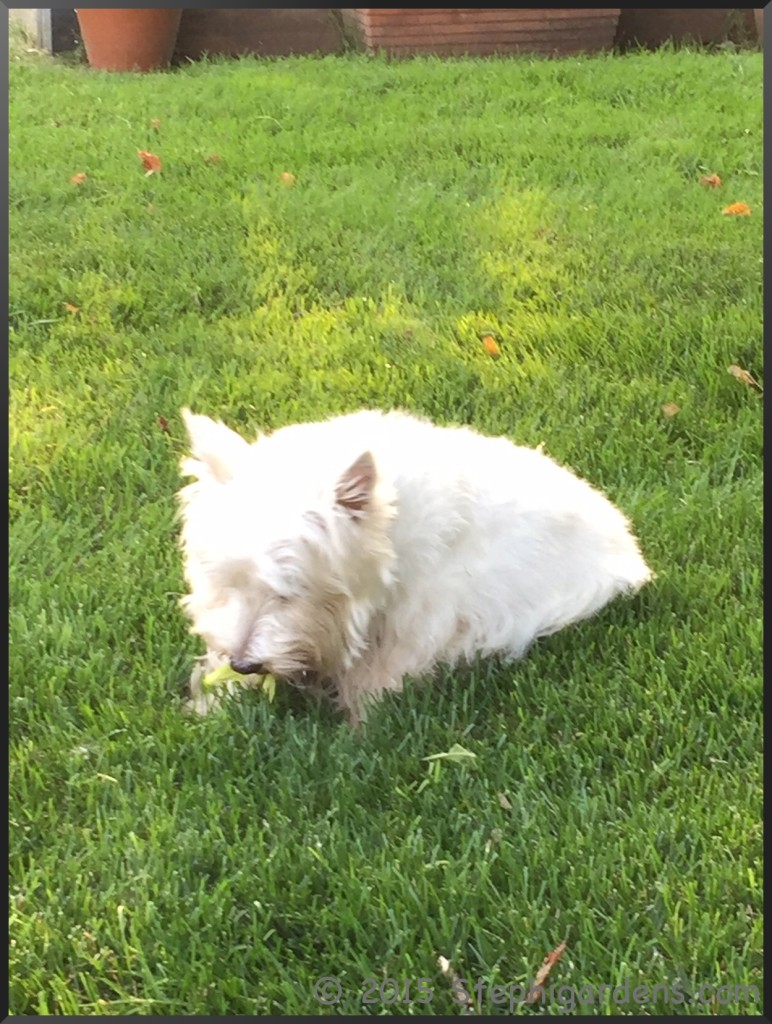 Now I have to add dogs to the list of garden pests!