Chickens and Kauai. Not really two things I would have ever thought go together.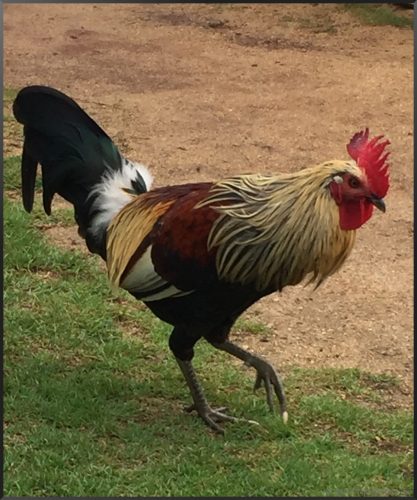 Hibiscus, beautiful ferns and gorgeous views, but not chickens. But they were everywhere.  I should have known something was amiss when there were chickens and roosters in the rental car parking lot at the airport.  We thought it cute and other than thinking it was odd, didn't give it much thought.  Then they were in the garden outside our hotel room, and again thought they were a novelty.  That is until the rooster started crowing at the full moon around 3 am.  We were already a bit delirious from the jet lag and that just added to the fog we were feeling.
But off we went to explore the island.  We found this guy at the Iliau Nature Loop hike.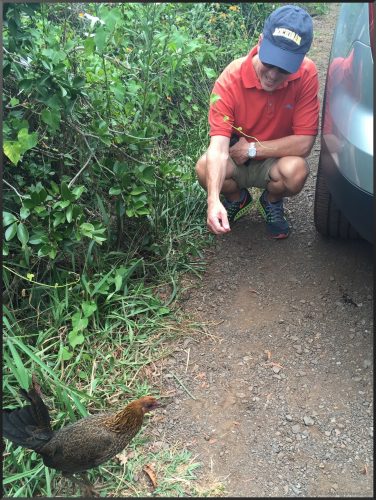 We were greeted when we left the car and actually escorted us down the trail a good ways.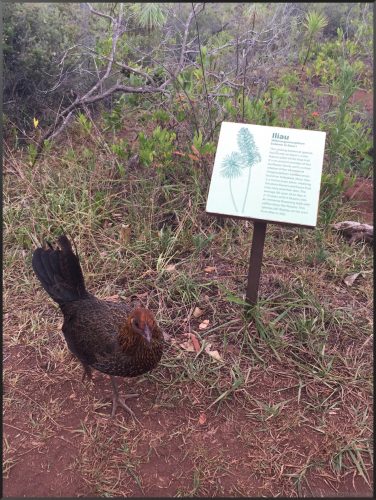 We had another trail mascot hiking on the Cliff trail in the Waimea Canyon.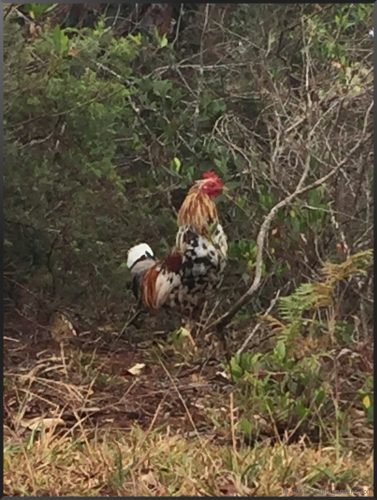 There were whole families on Poipu Beach.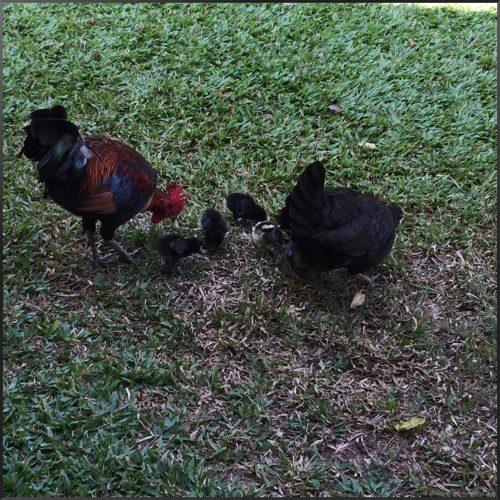 The strong winds at Lydgate Beach didn't blow them away.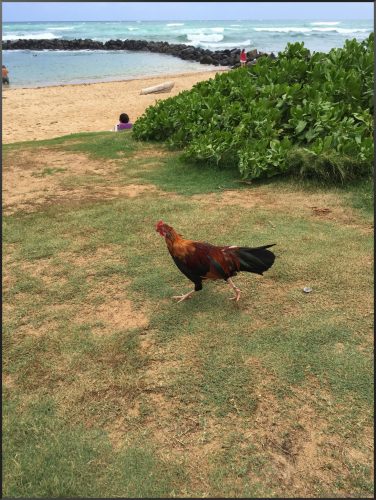 At the Wailua River State Park overlook, the parking turnout was overrun and we were actually in danger of running them over…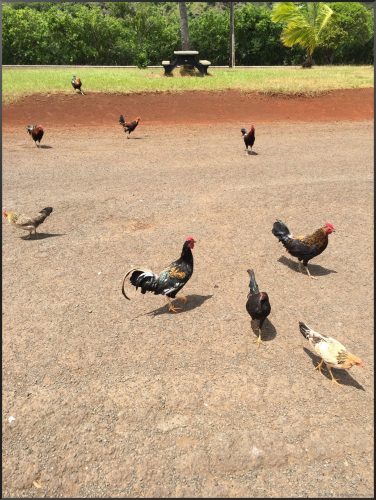 …or having them try to jump in the car.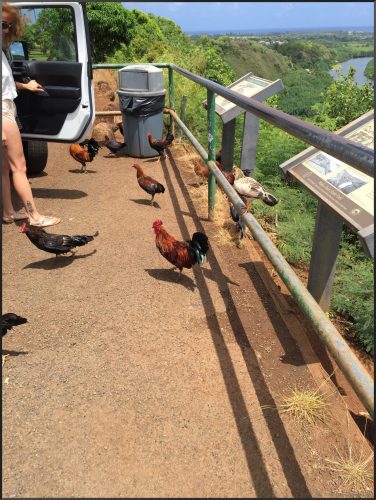 At Pu'u Poa Beach in Princeville, I think we were in this guys territory.  He seemed ok with us there, but when another rooster wandered too close he was none too happy.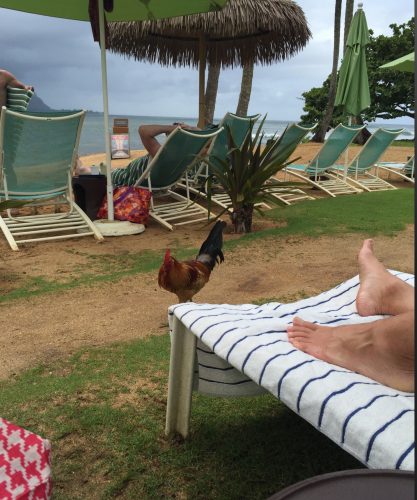 Hey, this isn't a chicken!  Finally got to see some Nene, the Hawaiian state bird.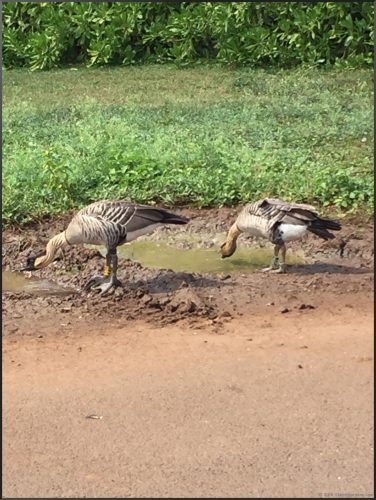 So why so many chickens?  The story goes that "mua" or red junglefowl were originally brought to Kauai by the Polynesians when they arrived in Hawaii.  All seemed pretty much ok and in some kind of natural balance.  That was, until hurricanes Iwa in 1982 and Iniki in 1992 wiped out pretty much everything and released domesticated chickens into the jungles to mate with the junglefowl.  This resulted in the feral chickens we see everywhere today.  The problem is certainly compounded by the lack of any natural predators like the mongoose found on all other Hawaiian Islands.
They can be quite a nuisance.  Crowing at all hours of the night and day, scratching and damaging gardens and trees, leaving droppings everywhere and these feral birds are no good for eating unlike their ancestors. But on the flip side, they eat a lot of bugs, are important in keeping the nasty Hawaiian centipede in check and do provide entertainment, great photos and business opportunities for the locals and tourists.  Plus researchers at Michigan State are studying them to find ways to develop hardier breeds of domesticated chickens.
For more information Nature.com has a great visual and article.