I was fortunate to recently spend a week on the Hawaiian Island of Kauai.  As you would imagine, the flowers are gorgeous and I especially loved all the hibiscus growing everywhere.  No wonder they are the State Flower of Hawaii.
There are seven wild hibiscus found on the Hawaiian islands.  We came across the Hawaiian White Hibiscus or Koki'o ke'oke'o  (Hibiscus waimea) while visiting the scenic Waimea Canyon drive.  These can be found natively only in the higher elevations of Kauai from the gorgeous Waimea Canyon to the ocean-facing valleys in the west and south-west.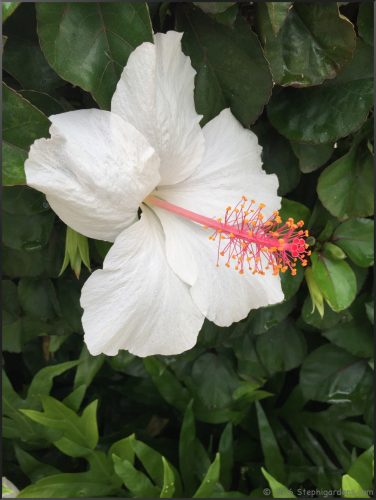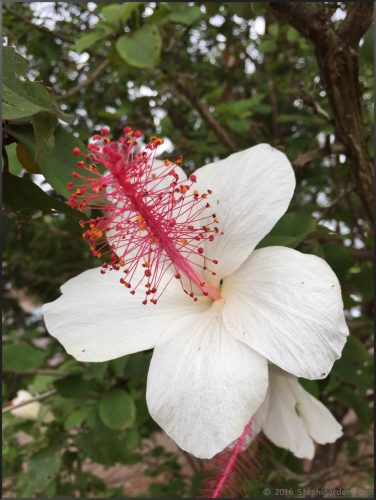 Most of the other hibiscus found in Hawaii are Chinese hibiscus and other hybrids. But, they are no less beautiful and add gorgeous splashes of color to the gardens of roadsides, homes and hotels.  Actually most everywhere on the island.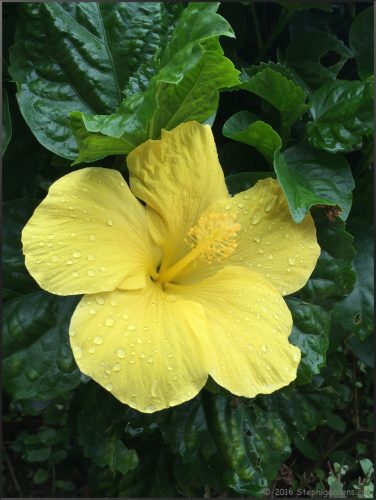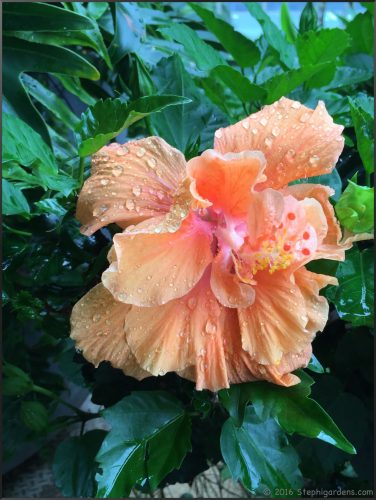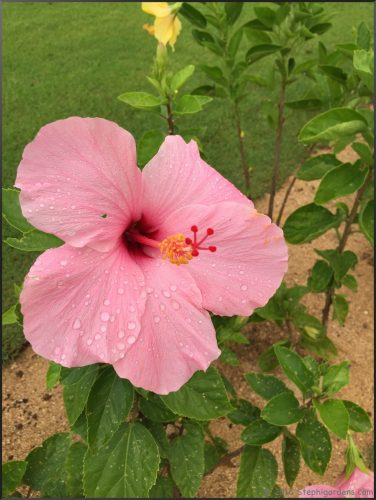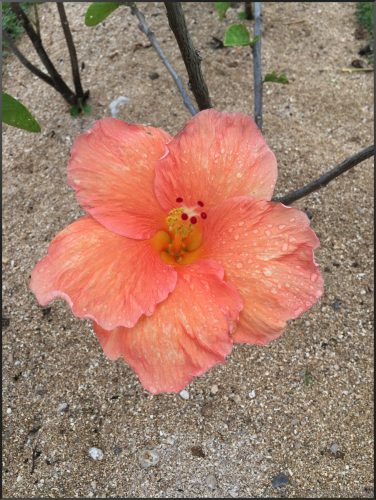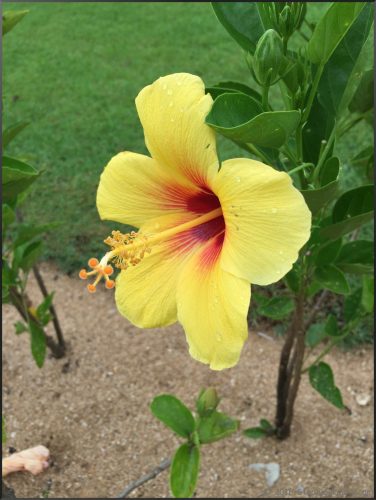 I might need to look into growing some hardy hibiscus back at home.  Bring a little of the tropics to Chicago 🙂  Have you had luck growing hibiscus as a perennial in colder climates?