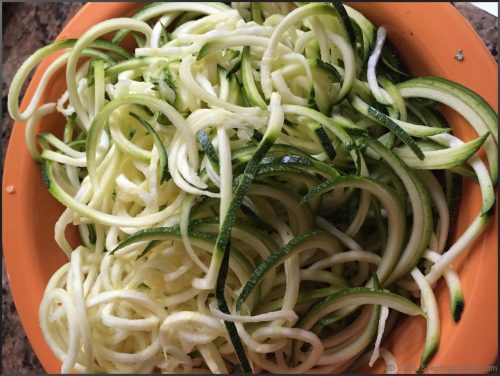 I'm almost embarrassed to admit I bought a Paderno World Cuisine Spiralizer Pro last winter and then promptly let it sit in its box until this week.  As much as I thought it looked so cool to use, it just sat there taunting me because it also looked so complicated.  I couldn't have been more wrong!!
I was finally prompted to get it out of the box when I began to be overwhelmed by a very large zucchini harvest and was getting tired of zucchini au gratin.  (Can't spiralize the "baseball bats", so those will be shredded for zucchini bread).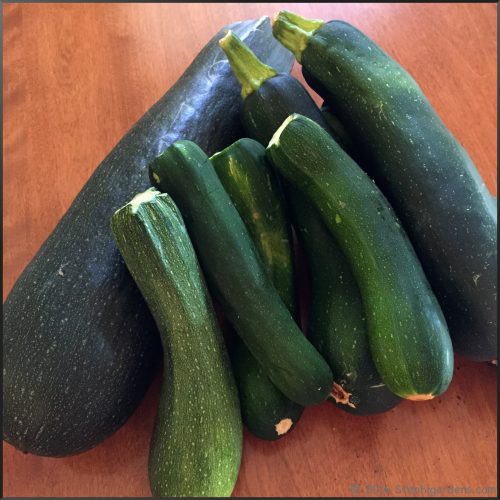 I was truly surprised as to how easy this was to use.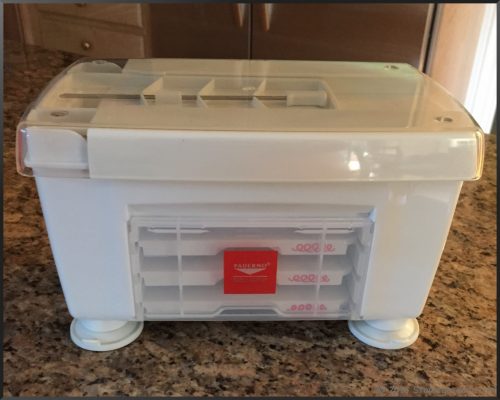 Just take out the very neatly and conveniently stored parts, pick your blade (I used the "fine shredder" blade) and prepare the zucchini.
Preparation is pretty simple.  Peel if you'd like, but it's not necessary, and cut off the ends to make 2 flat surfaces.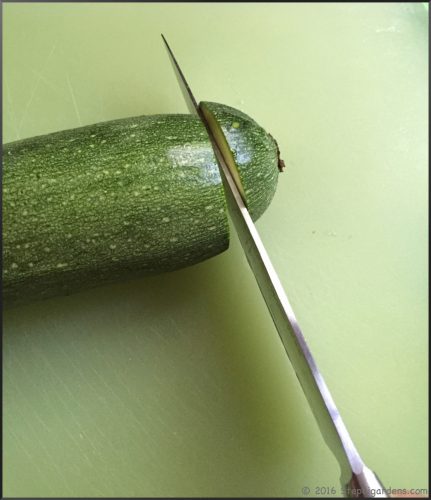 Push onto the pronged wheel and line up on the circular coring blade.  Then start turning with the hand crank.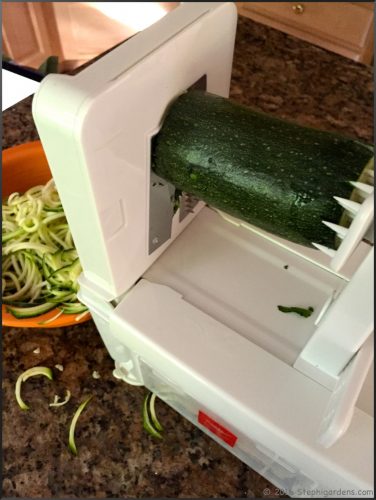 Out comes beautifully spiraled zucchini "noodles"!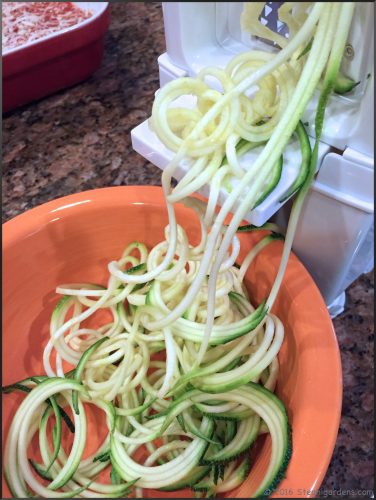 Start to finish was less than 5 minutes.  What have I been waiting for?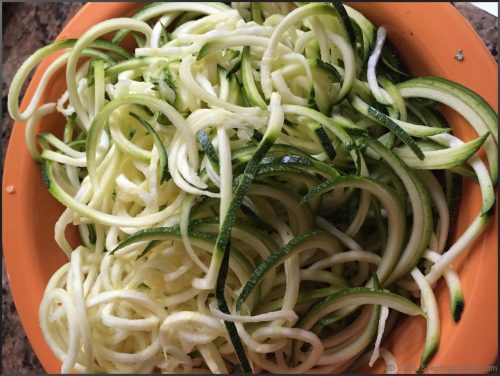 This was so fun I decided to add spiralized beets to the sauté.  With beets, you want to use gloves to keep from staining your hands.  Just cut off the ends, peel and it's ready. Be sure to clean your spiralizer immediately to keep from staining it.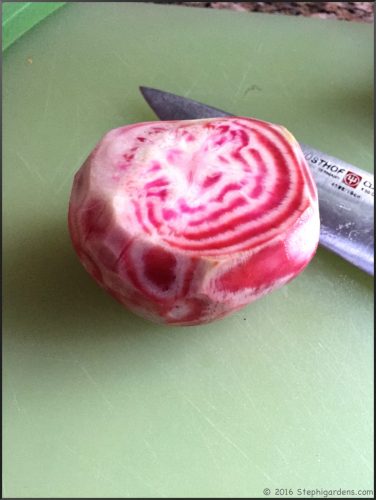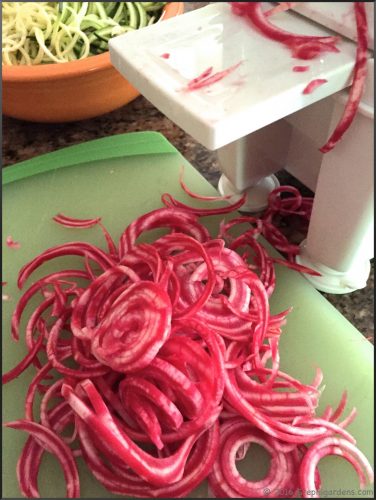 Because the beets are so hard, I think I need a little more practice to get perfect spirals.  But even these less than perfect, spiralized beets were just fine.
There's lots of spiralizer recipes on the web and I also recommend Inspiralized, The Spiralizer Cookbook, and The Spiralizer Cookbook 2.0 if you like "real" cookbooks like I do.
Tonight's sauté was simple, yet tasty and low-sodium for those looking to lower your sodium intake. I heated olive oil over medium high heat, added the beets to just barely soften them.  About 3-5 minutes stirring frequently.  Add the zucchini for about 3-5 minutes more.  Finish with balsamic vinegar.  I used Lucero's Winter Spice Balsamic Vinegar, but there's lot of flavored EVOO and balsamic vinegar combos to try.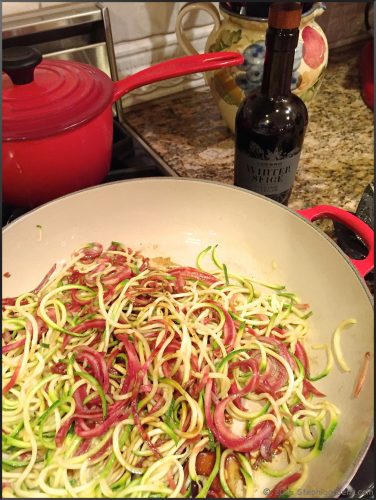 I also have a bounty of cucumbers this year so we also had a yummy cucumber salad.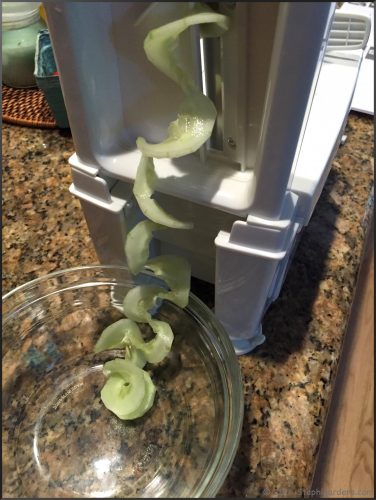 Have you ever spiralized your vegetables?  What's your favorite?