I feel pretty lucky that we've squeaked out an extra week or so before the first hard frost has hit the Chicago area.  NOAA has issued it's first freeze watch for the area for tonight, almost a week my after the average date for my area.  We might even get some flurries!  Chicago is a little difficult to know what will really happen weather-wise at any one spot in the region, since Lake Michigan  and other land features create a lot of micro-climates that skew local temperatures and precipitation.  Check out this map of Chicagoland's variations from WGN-TV in average first frost dates.
Even so, I think tonight will be it for the plants.  I went around yesterday and took some last pictures of the flowers and harvested the last of the vegetables in preparation.  I'm always a little sad this time of year, when the garden still looks so inviting after having finally recovered from the harsh mid -summer conditions. Yet I know it is only a matter of time till it's over.  It's like the plants want that last hurrah before going to sleep for the winter, or for the annuals, to go out in a blaze of glory.
Final Garden Harvest–having just been in Charleston, I am going to use those green tomatoes!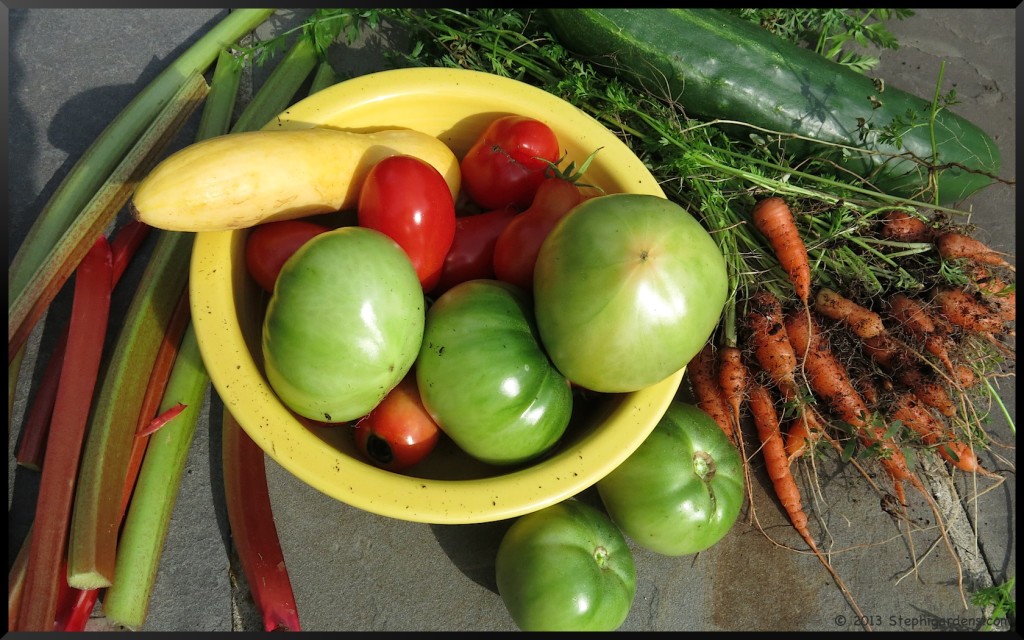 The garden is still in bloom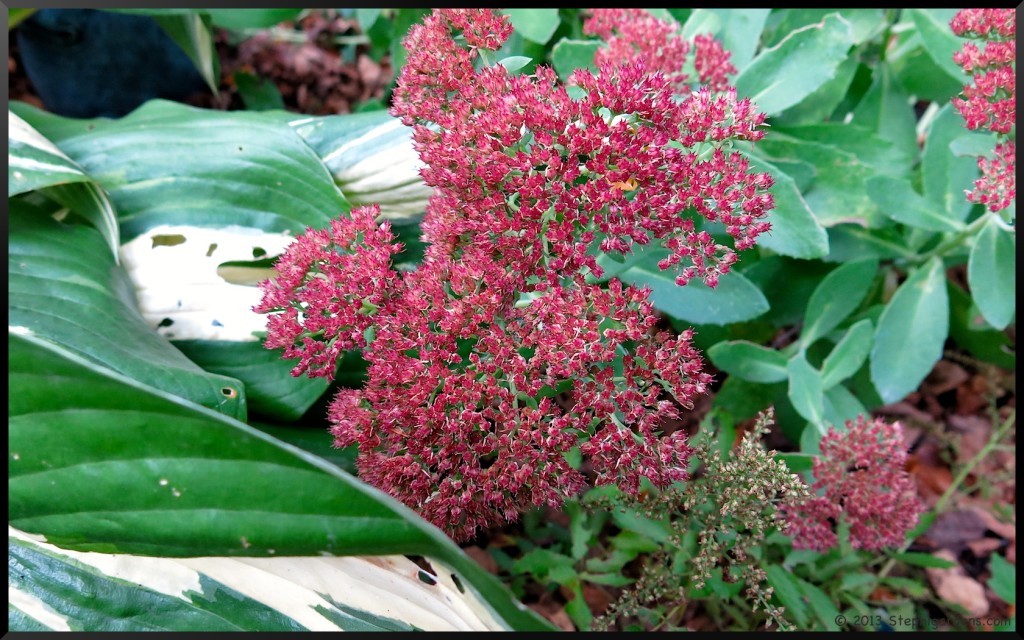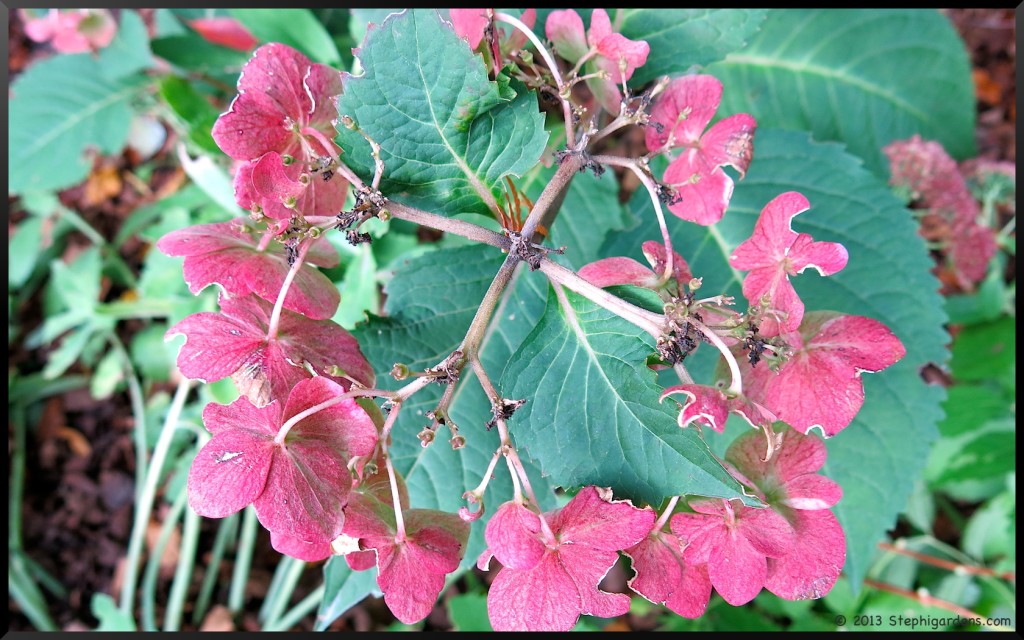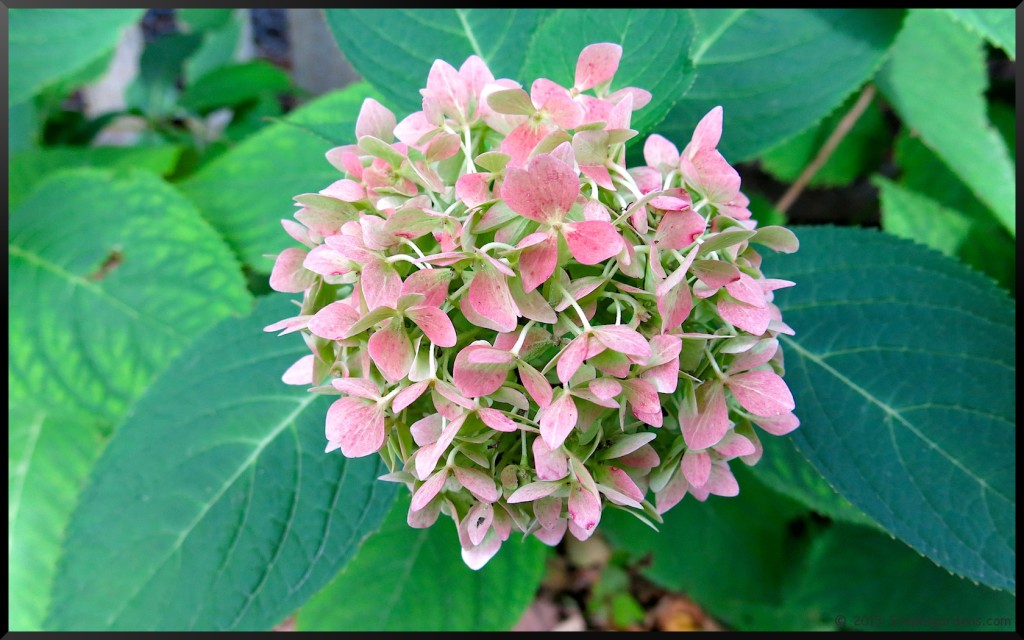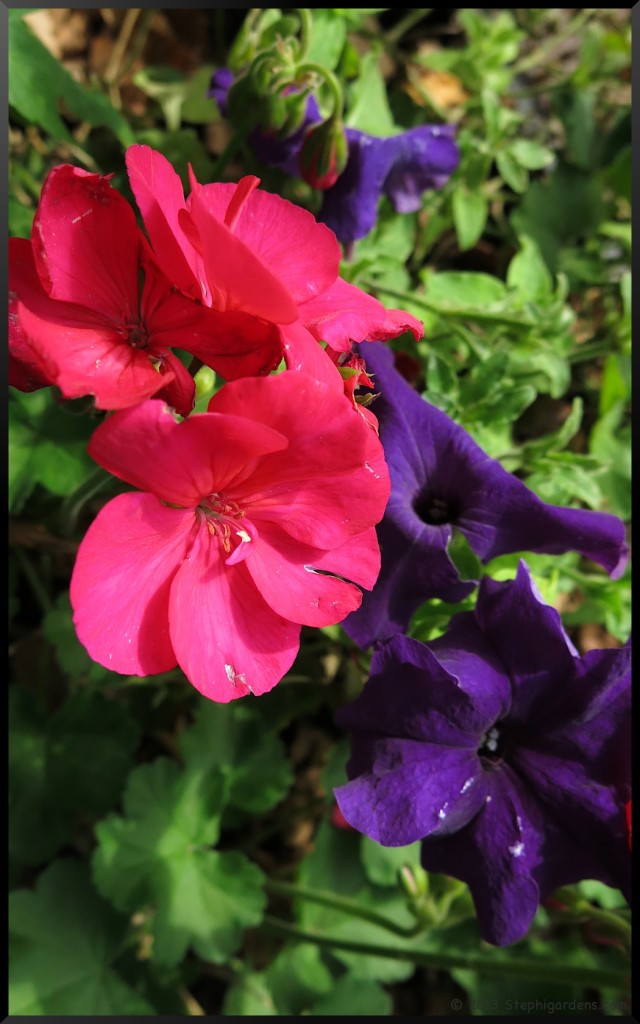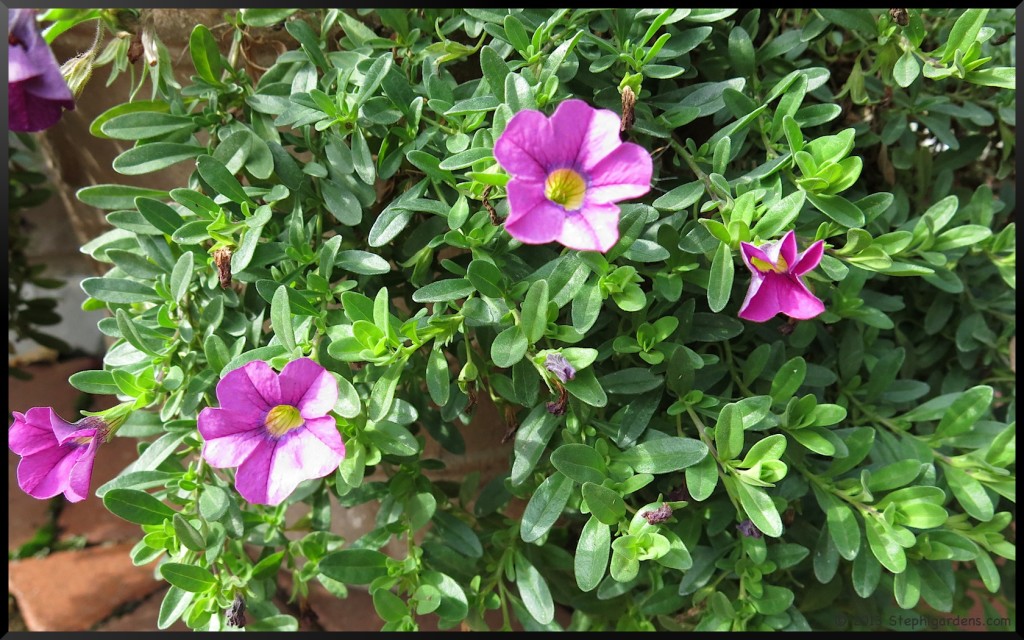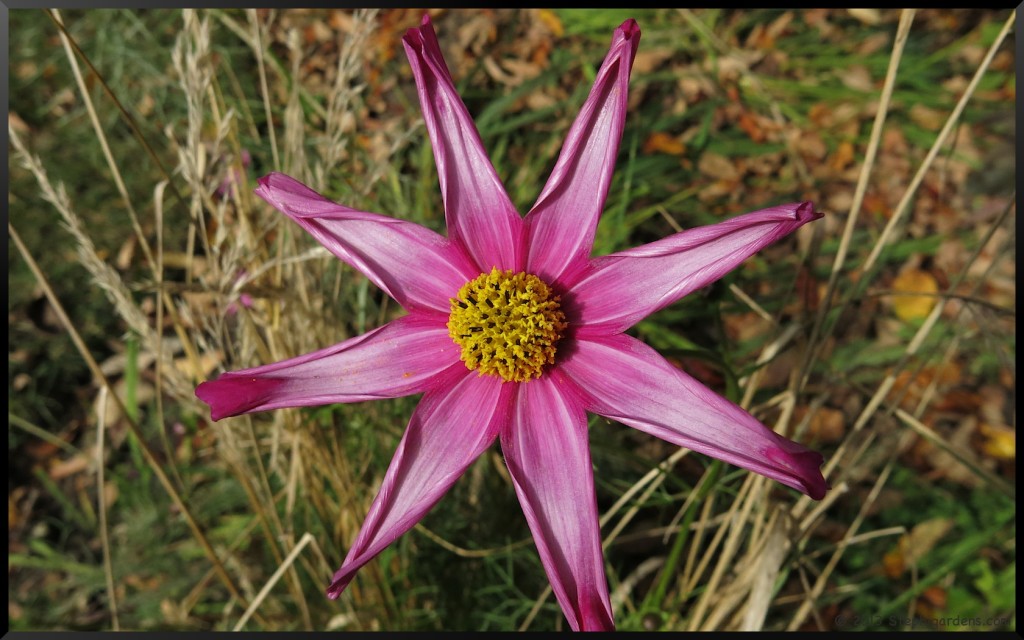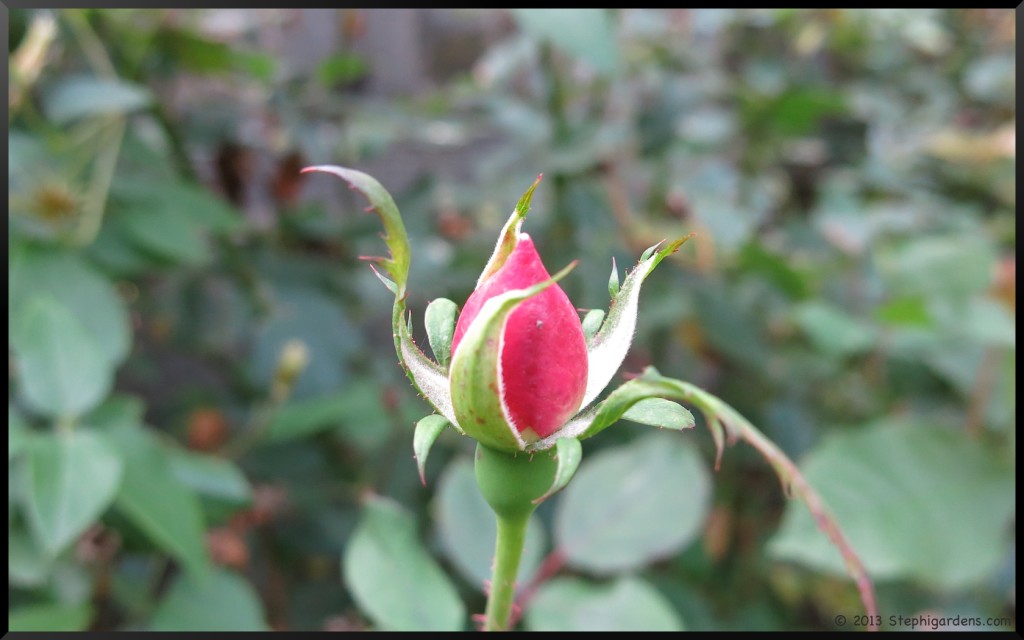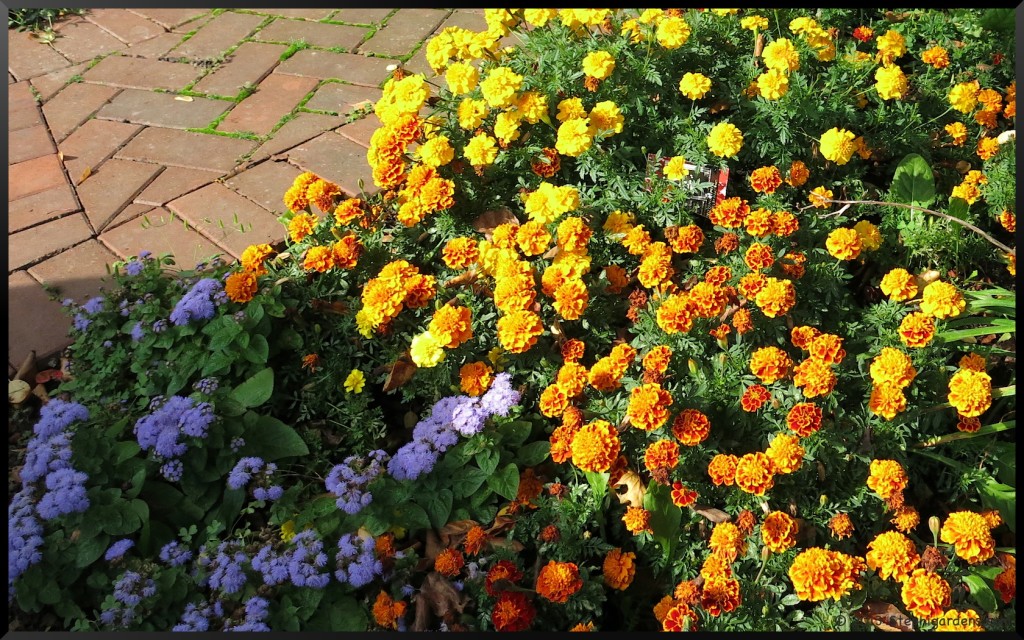 Some of the trees are showing their colors, but not very uniformly or brilliantly.  Some are showing the stress of  2 harsh summers and disease, while others haven't even begun to change.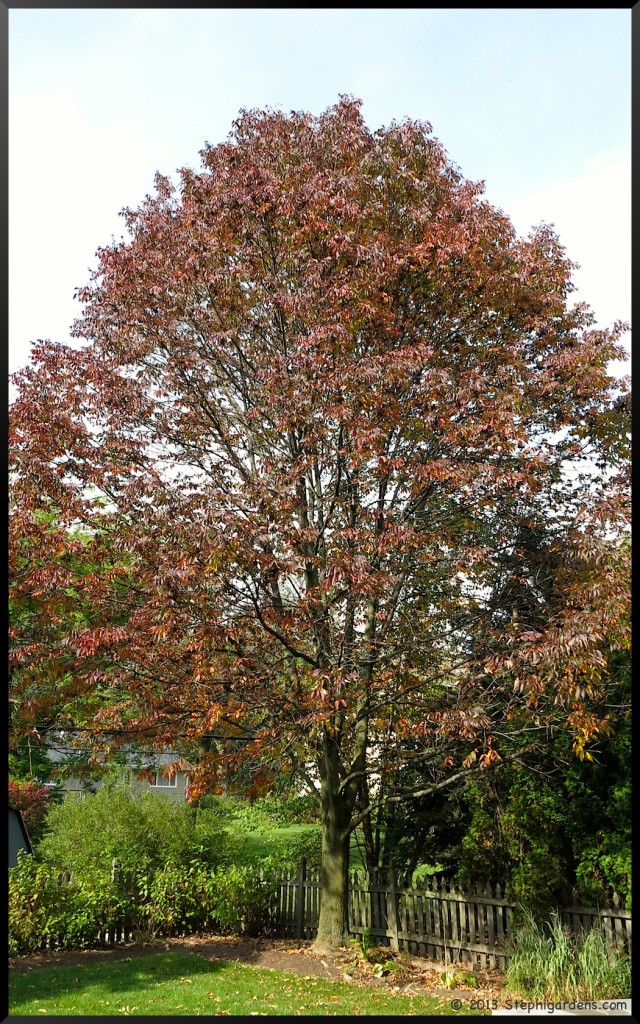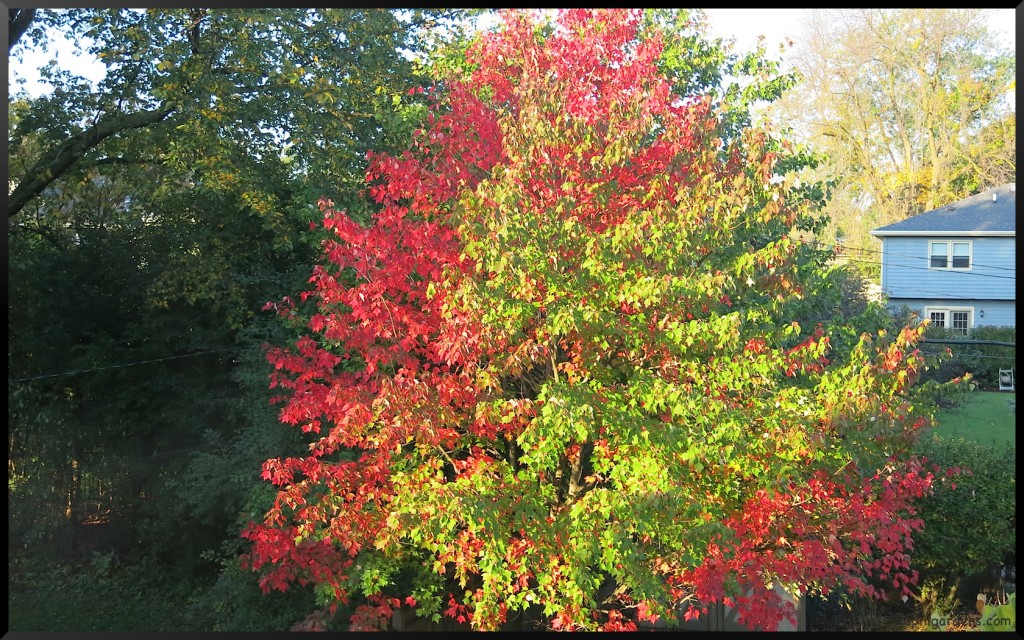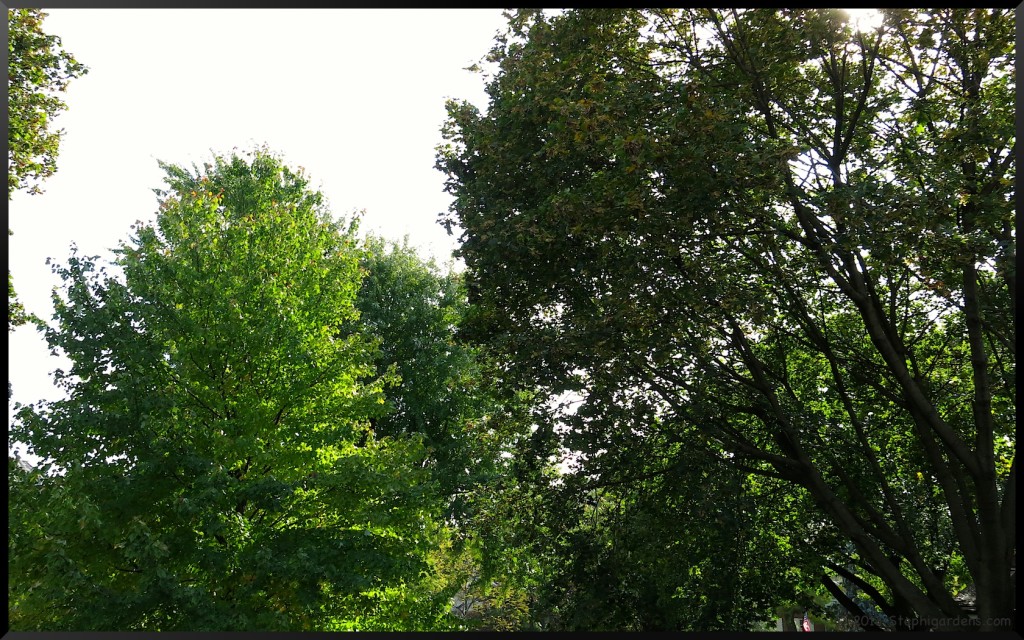 It'll be interesting to see what it al looks like tomorrow. I'm torn as to whether I should bring in that beautiful single rosebud to protect it, or see what happens if I leave it.