Yesterday, the backyard, now on to the front yard…
This is the area of biggest change.  In preparation for new construction, all the trees next door were taken down in early April.  We knew this was likely at some point (see Problem Areas) and had tried to plan ahead.  This garden contains arborvitae, annabelle hydrangeas, hostas and some annuals.  It went from almost full shade to full sun.  So far so good.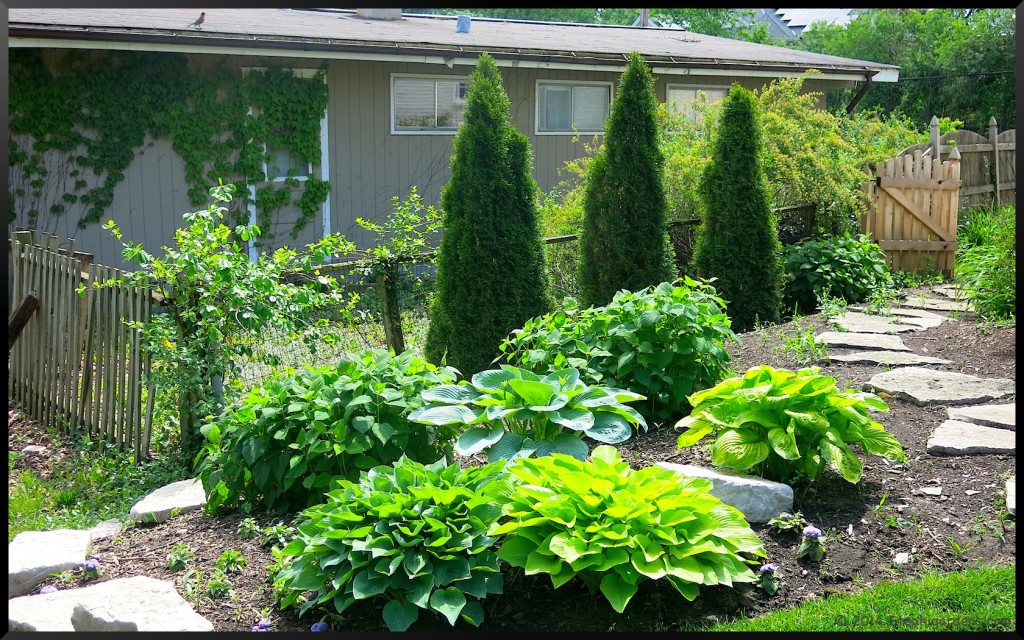 Under an Autumn Blaze Maple, we have some burning bushes, hostas, and daylilies.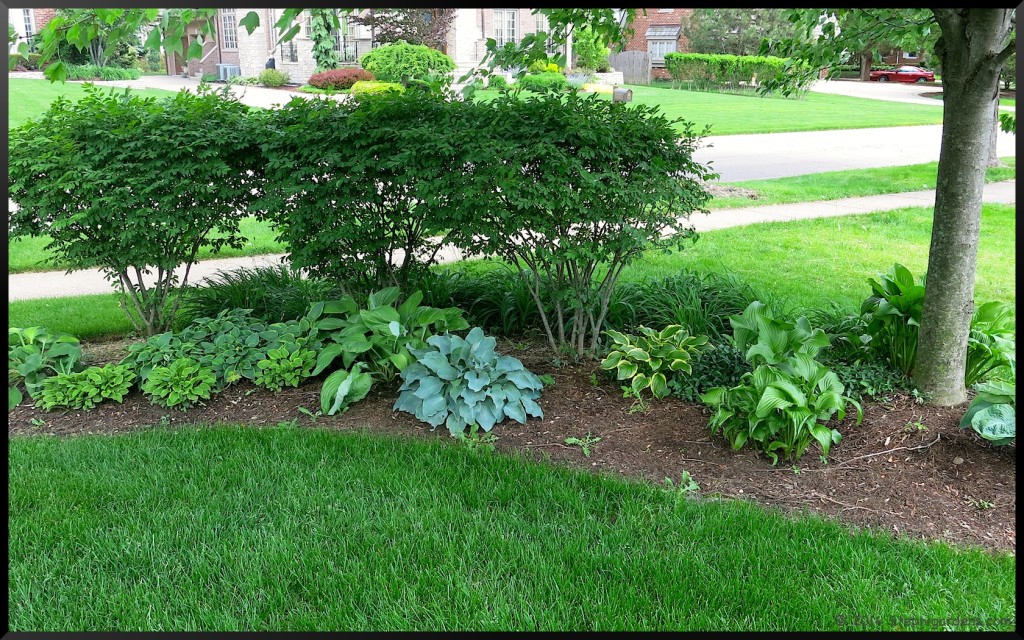 Also some Columbines that have travelled from the backyard.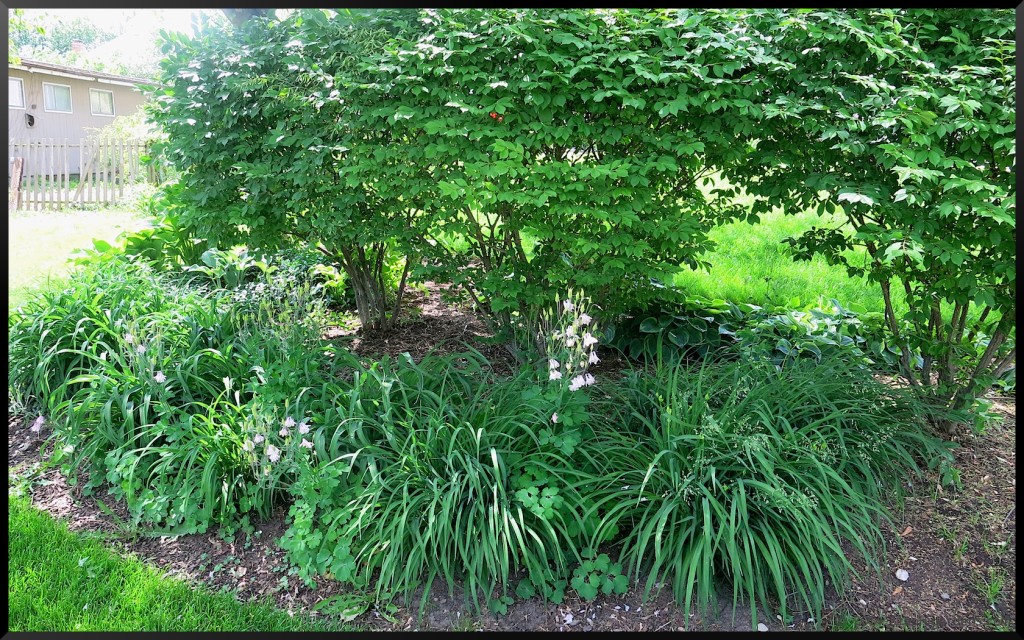 This was another problem area where nothing seemed to grow under a mature maple.  I was happy to see the hostas I planted last year came back nicely.  When I split some more, I'll add them to continue to fill in the space.  We are a little worried about the health of this parkway maple. It's pretty old and showing a lot of signs of being unhealthy.  But it's still standing, for now.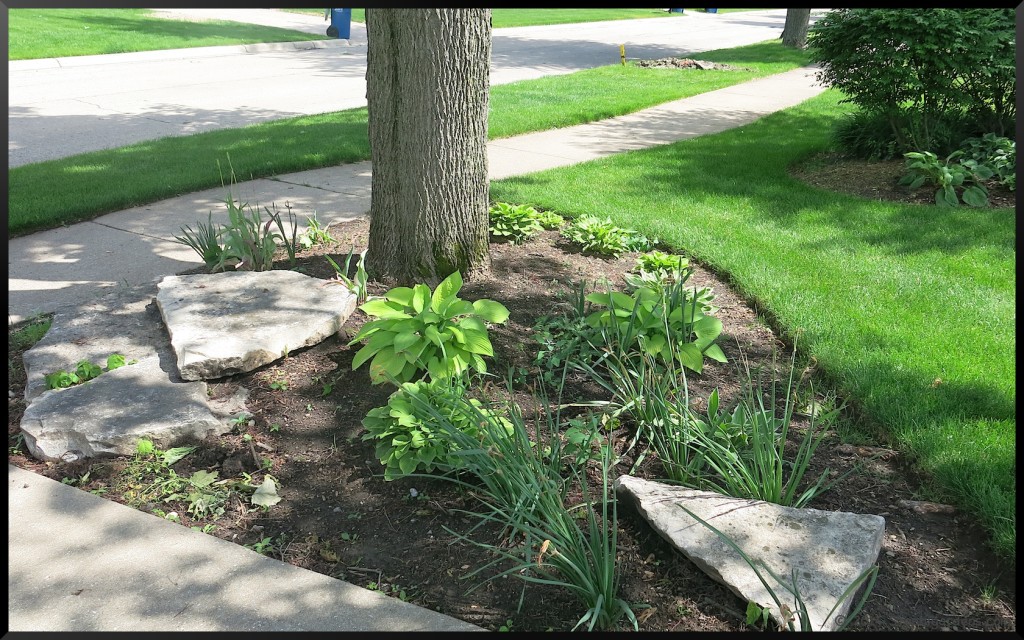 On the other side of the driveway, a few years ago a rather large maple fell down in a wind storm.  We replaced it with this Swamp White Oak (Quercus bicolor) that has finally seemed to take off after it's brush with cicadas its second year.   Underneath are more densi yews, Russian Sage, daylilies and a burning bush.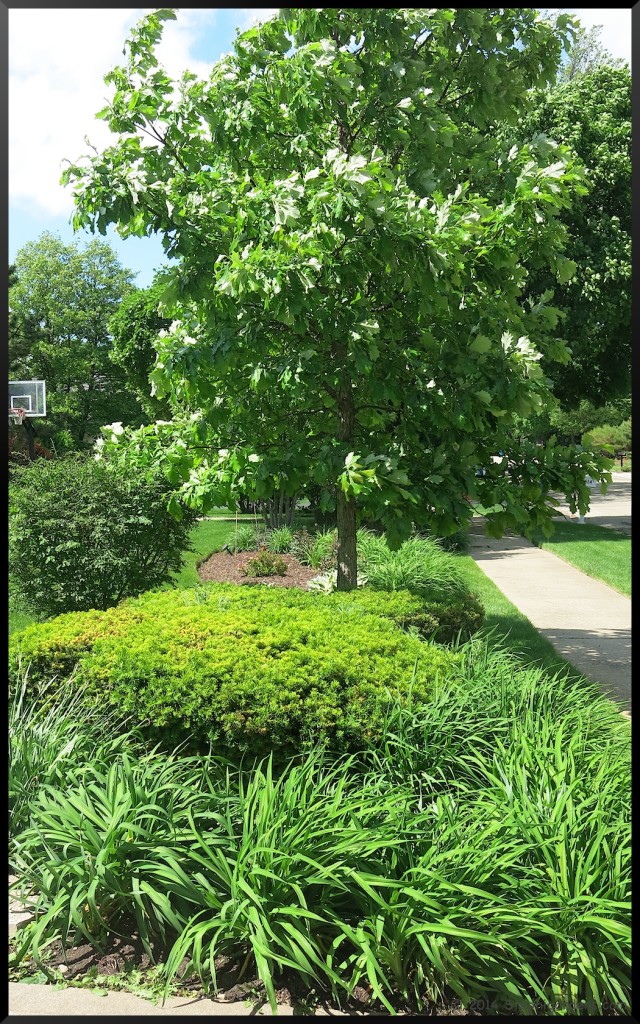 Back up to the house, there's an awful lot of green since the Korean Lilac and Judd Viburnum have finished blooming.  The yews are a bit overgrown and the Rhododendron in the corner a bit spindly.  This may become the next area to fix up.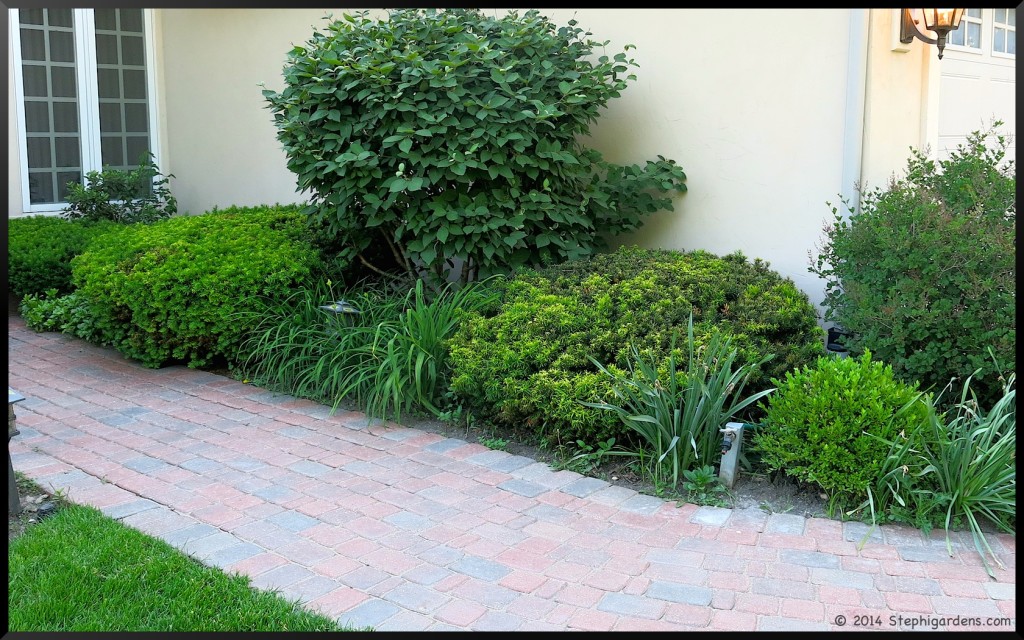 The yews took a bit of a beating this winter and will look fine after a trim.  The boxwoods and hostas are new last year and make a nice addition to the area (although the one hosta looks a little big for the space).  A little sprucing up and mulch and this area will be good to go.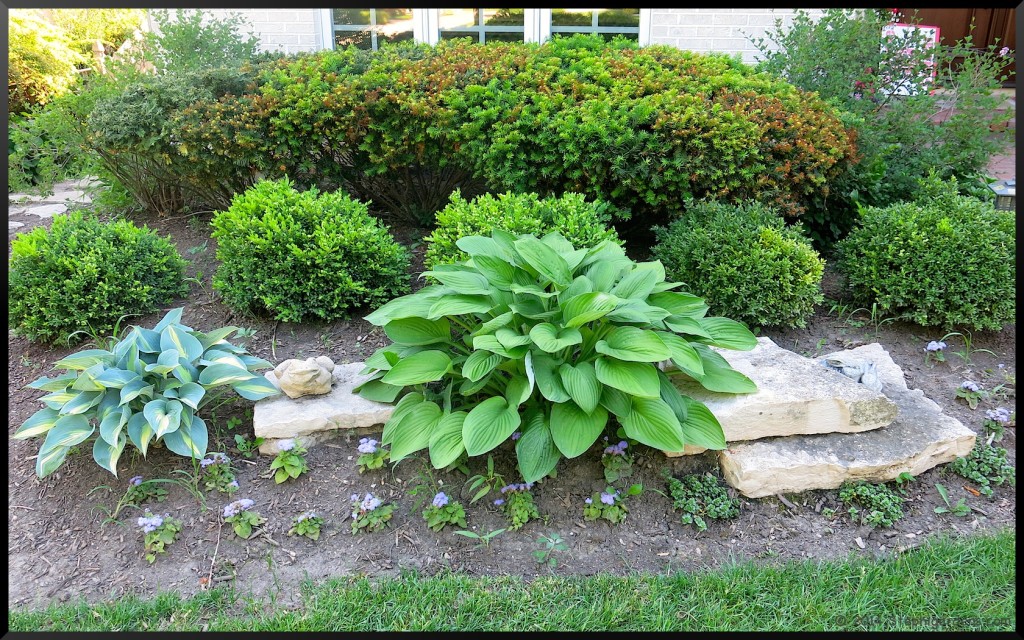 That's most of the garden spaces that I write about and toil in.  Hopefully this summer will bring perfect garden weather.