As I mentioned in a previous post (Blog-Themed Christmas), in addition to my gardening and bird feeding Christmas gifts, I also received a cute little Tillandsia air plant terrarium from my daughter. She went Christmas shopping for me at a very unique garden and gift shop, Alaplash in the North Center area of Chicago. Thank goodness it survived the train ride home with her.
I've never owned an air plant before. They seem so easy to take care of that I may be looking for more if this goes well. Tillandsia are in the Bromeliad family and grow natively in South and Central America, and some regions of the southern US. They need bright, but indirect light, and don't seem to be able to handle direct sun. I thought the kitchen window would be a perfect spot. Now it hangs over the sink and I can look at it and the bird feeders all at the same time.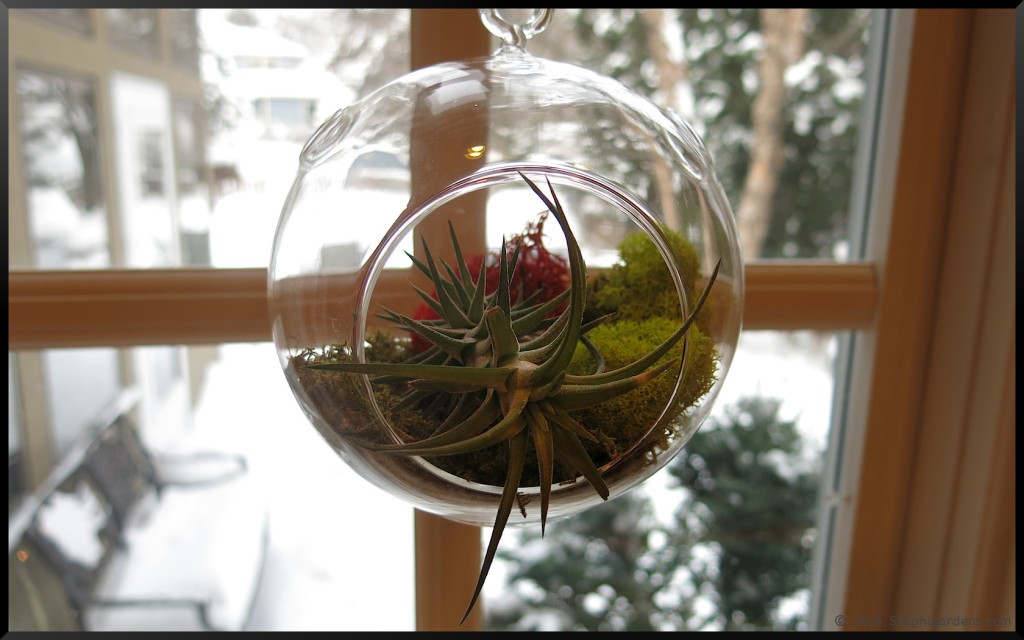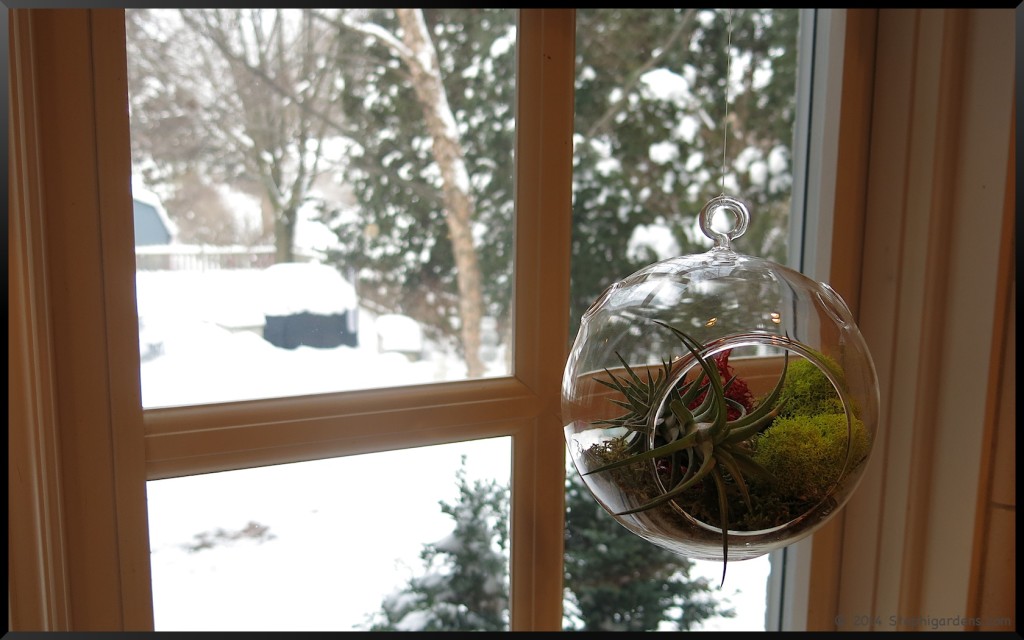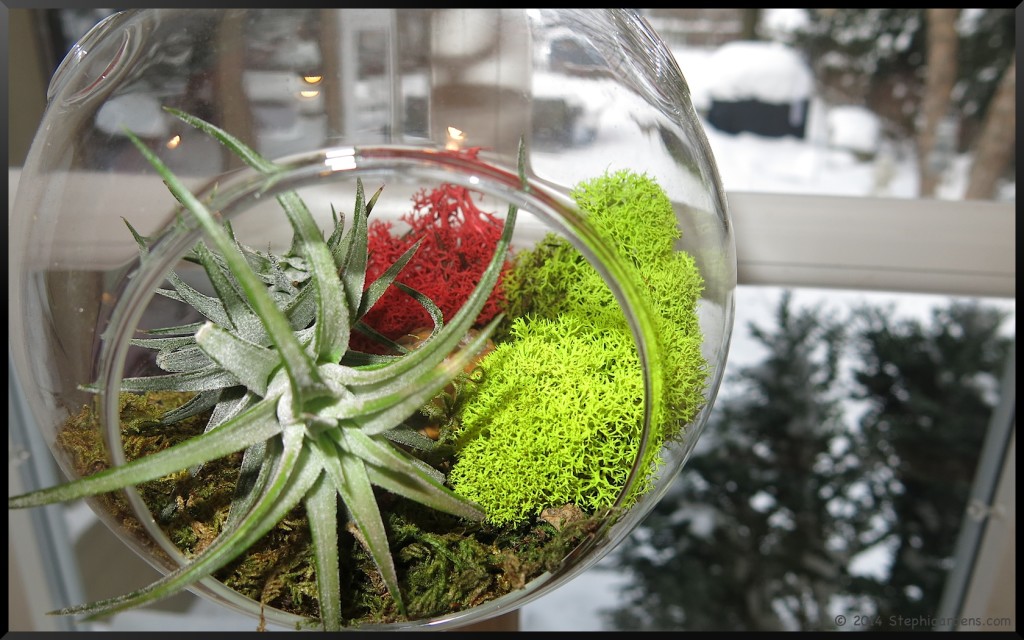 The care of air plants seem pretty easy. Sometimes this can be deceiving, but I hope not. The instructions say every 10 days or so, take the plant out of the terrarium, spray it heavily all over with a sprayer or faucet and then let them sit out for a while to dry. They live where it rains, so like to get soaked, but not to stay soaked. For more detailed care instructions, you can visit the Alapash website.
Do you have any experience with air plants or terrariums?
If you are in the area, Alapash was named one of the best gift shops in Chicago by Chicago Magazine in 2013. I can see why.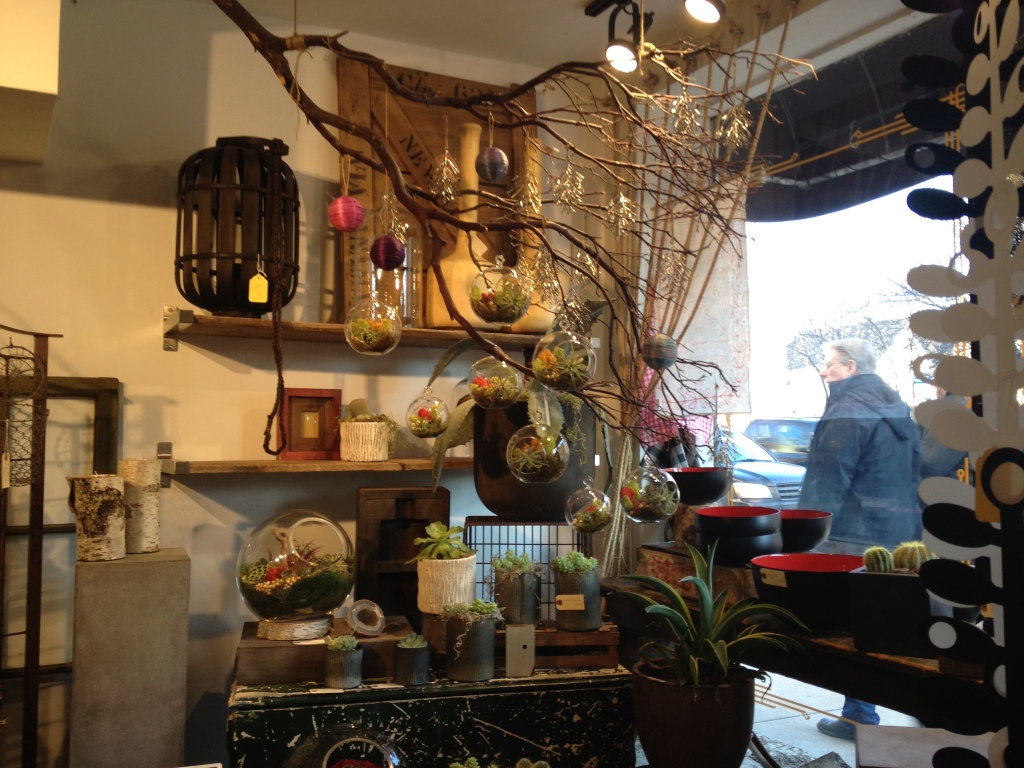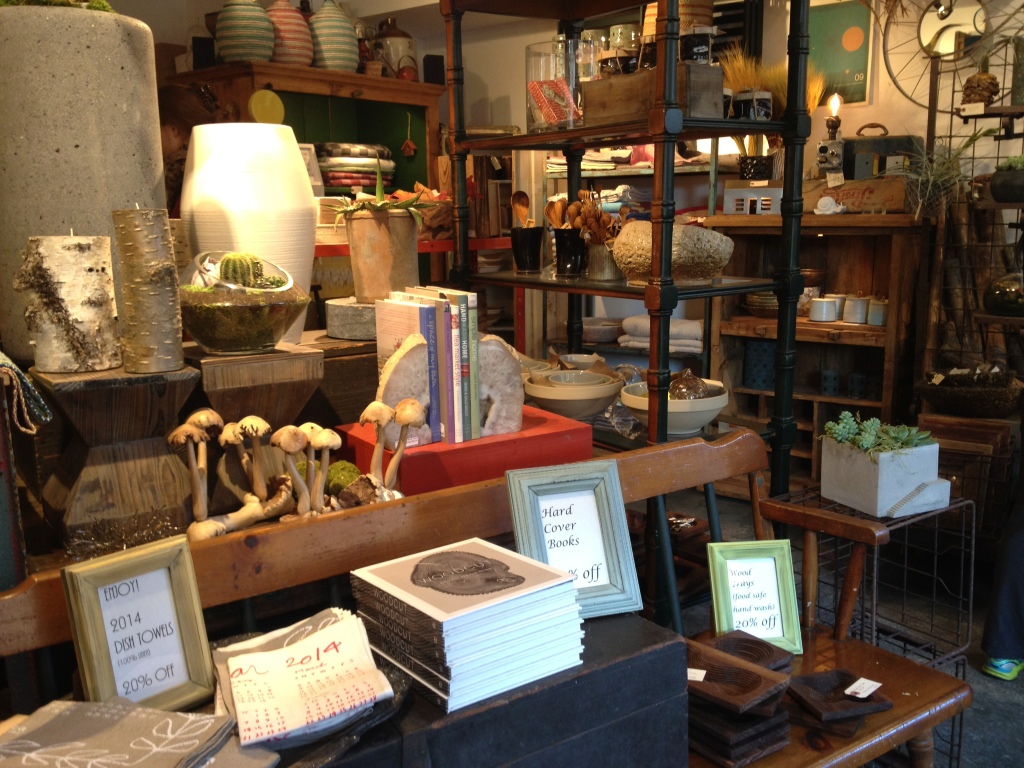 It smelled so good in there, I had to buy one of their fig and ginger candles for my house.
If you're in the area, it's worth a visit and there's lots of other cute shops and great restaurants and pubs in this "off the beaten trail" area of Chicago. I'd recommend The Fountainhead, Glenn's Diner, and Marmalade if you find yourself hungry around there.