I am one of those that snoops gently around in the bushes in the spring looking for those secret nests.   But, I'm not usually very successful, so one of the things I love about fall and winter is finding those hidden nests that were so painstakingly made and camouflaged so well.  I am always so surprised when the leaves fall off the bushes and there they are! How did I miss them?
We walk right under this crabapple tree to get to the backyard.  We could tell that birds were hanging out in this spot because of the mess on the bricks below, but the leaves were too dense to spot the nest until the leaves dropped.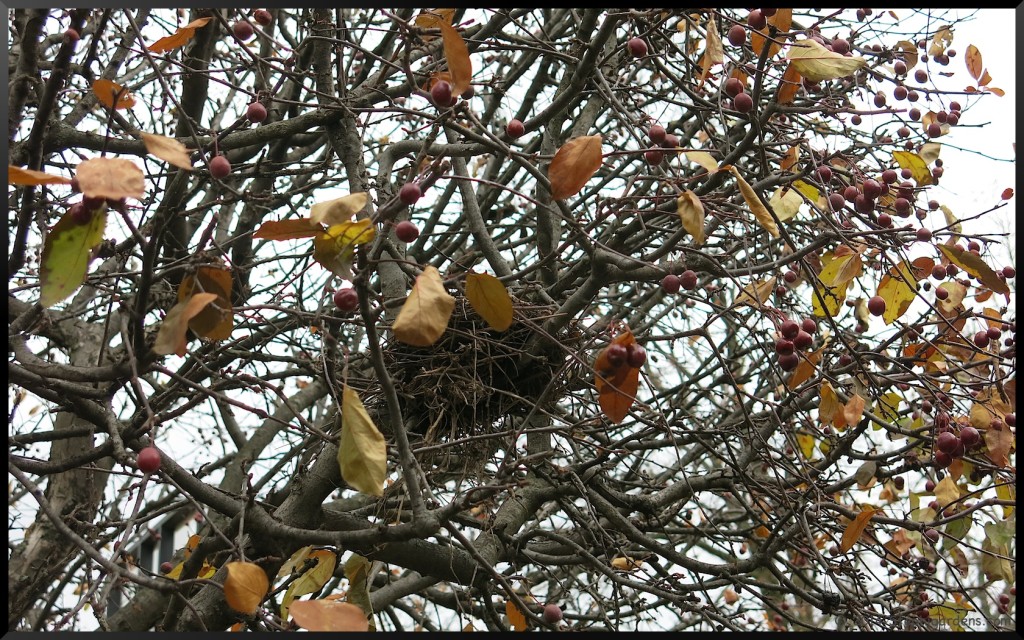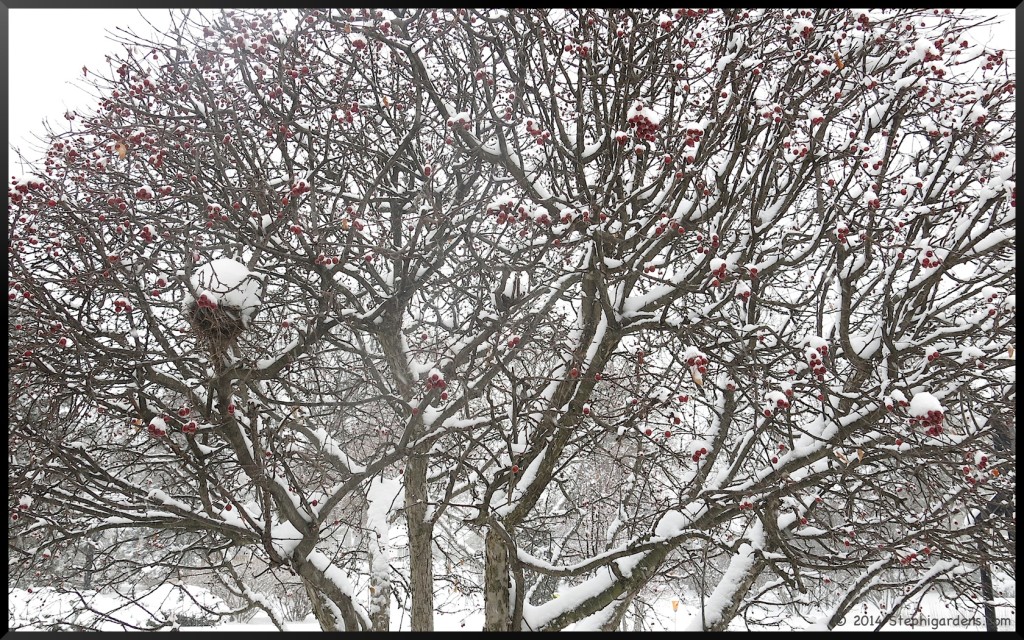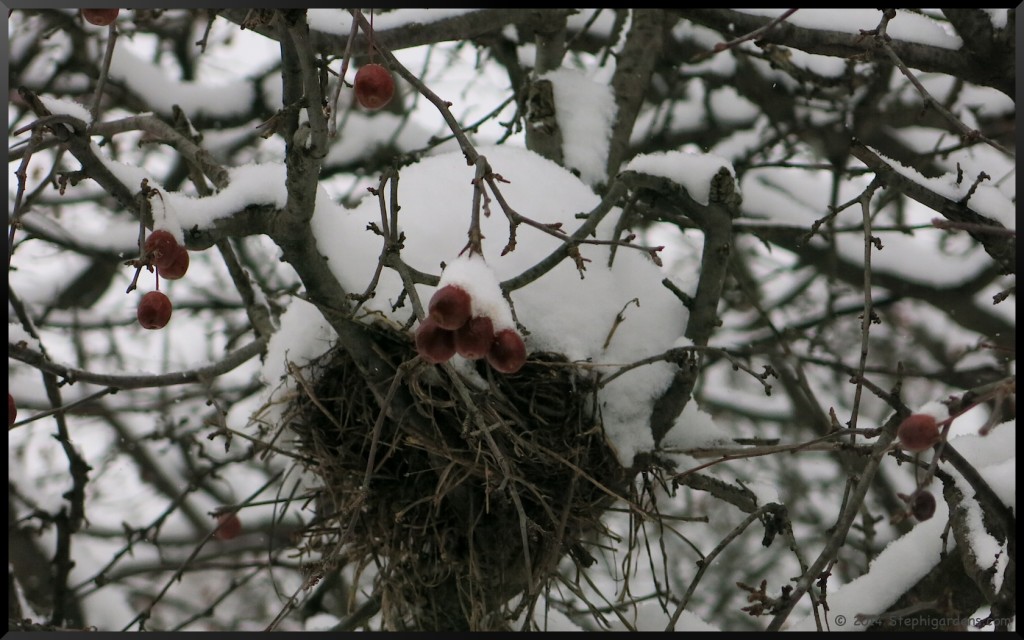 This one was in a fairly young Redbud.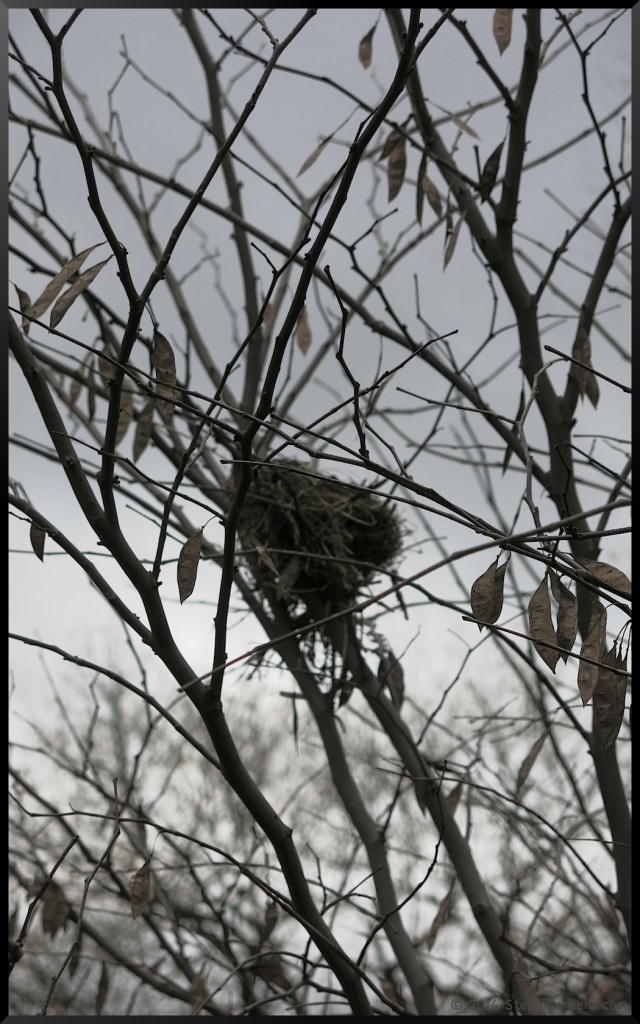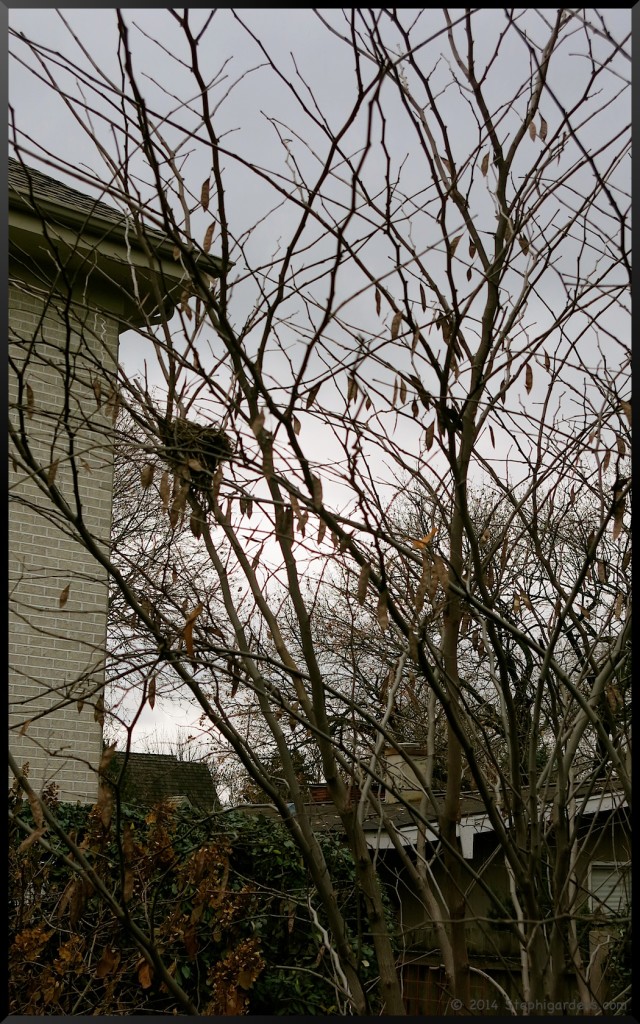 A friend needed a nest for a classroom project. Luckily she asked in the early fall so I knew just where to get a perfect one for her.  It had been abandoned in a Blackhaw Viburnum.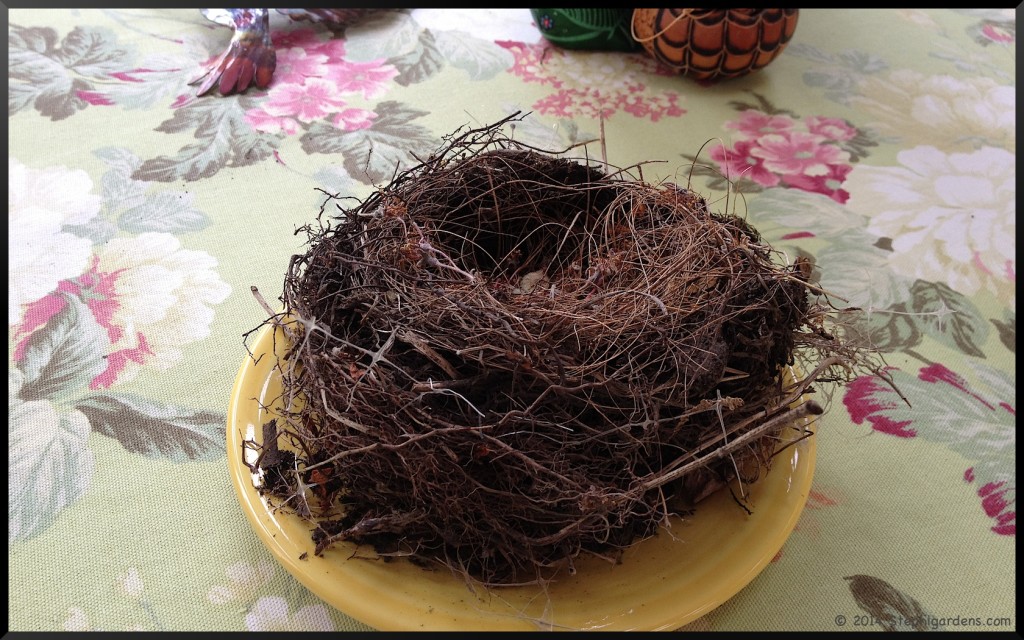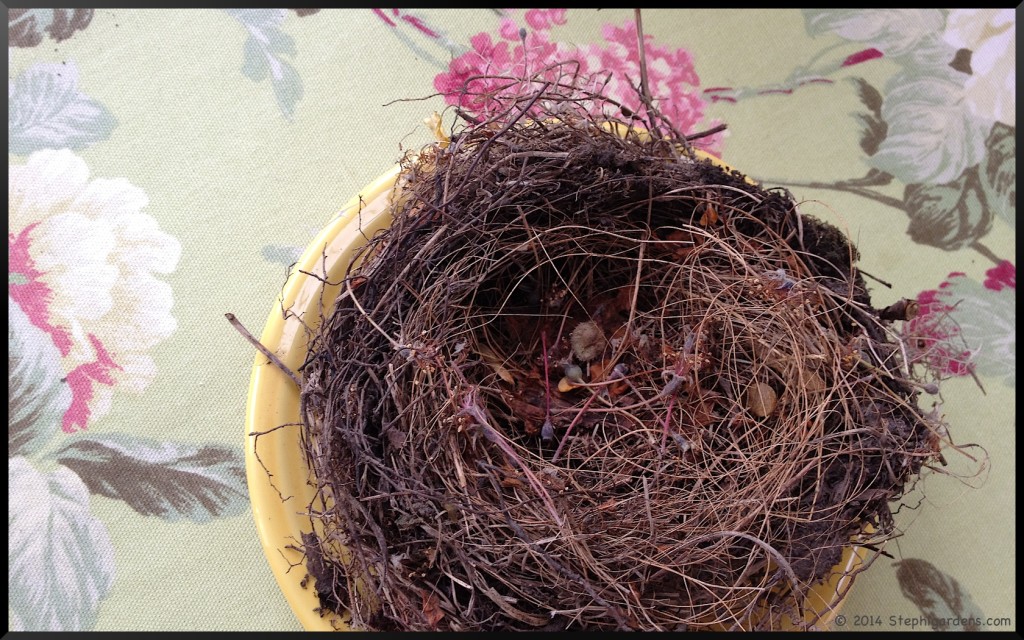 Then there's the ones you stumble upon out in the forests and fields.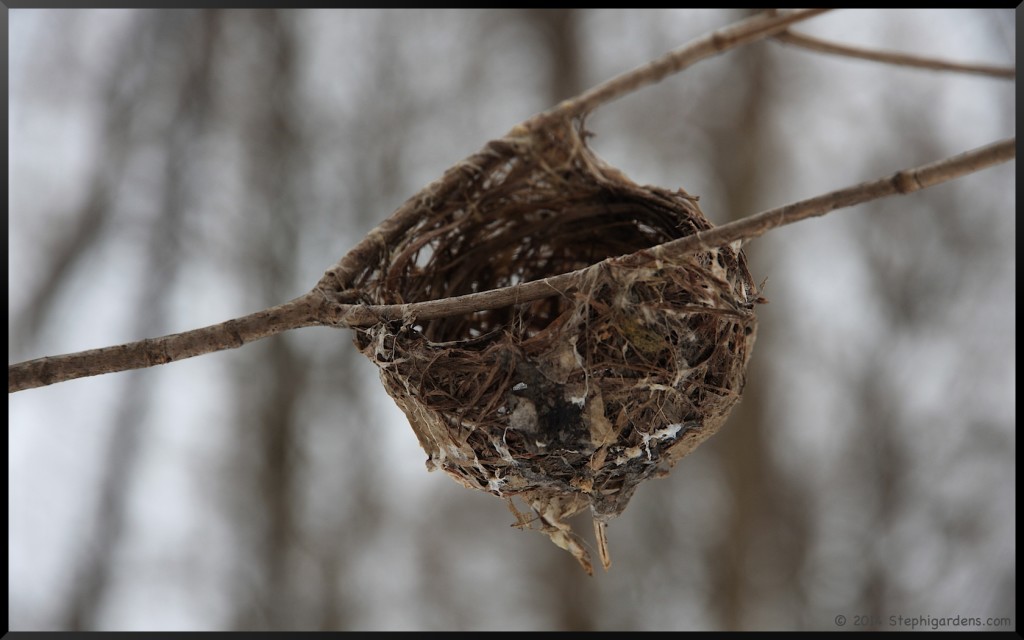 There's actually two nests in this shrub.  Pretty unusual to be so close together, so maybe one was from a prior year.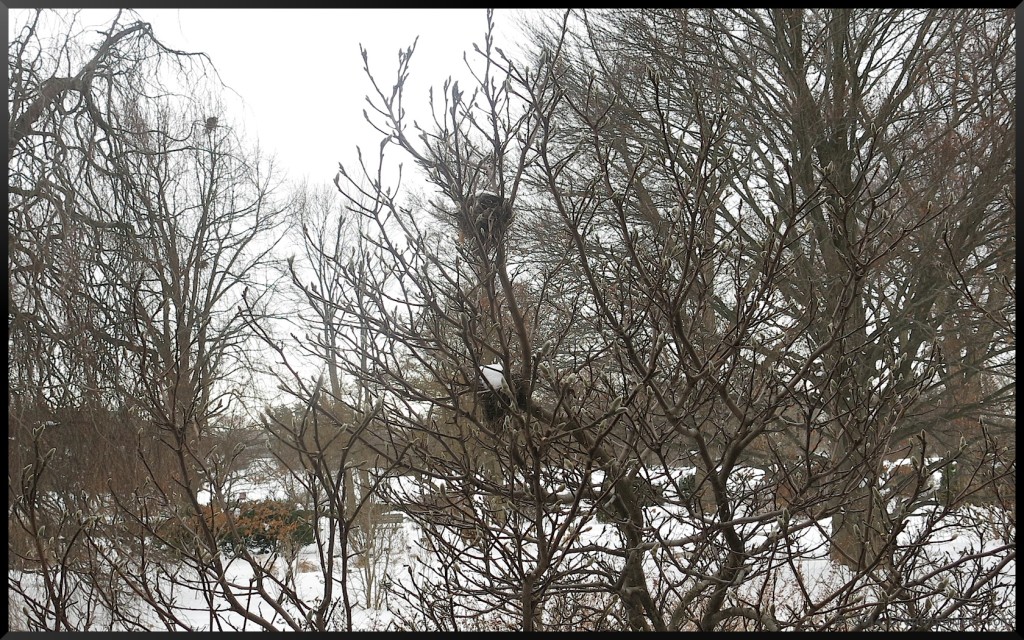 And of course, there's the squirrels who need to nest as well.