Anytime you put out a bird feeder, you are also bound to be inviting squirrels to your yard.  So, I now have a group, scurry, dray, or whatever a bunch of squirrels might be called, who visit on a regular basis.  I'm beginning to be able to pick each out based on their coloring and eating habits.  One in particular is quite the gymnast. I'm not sure he's getting any net positive calories, but he sure seems to be having fun doing this.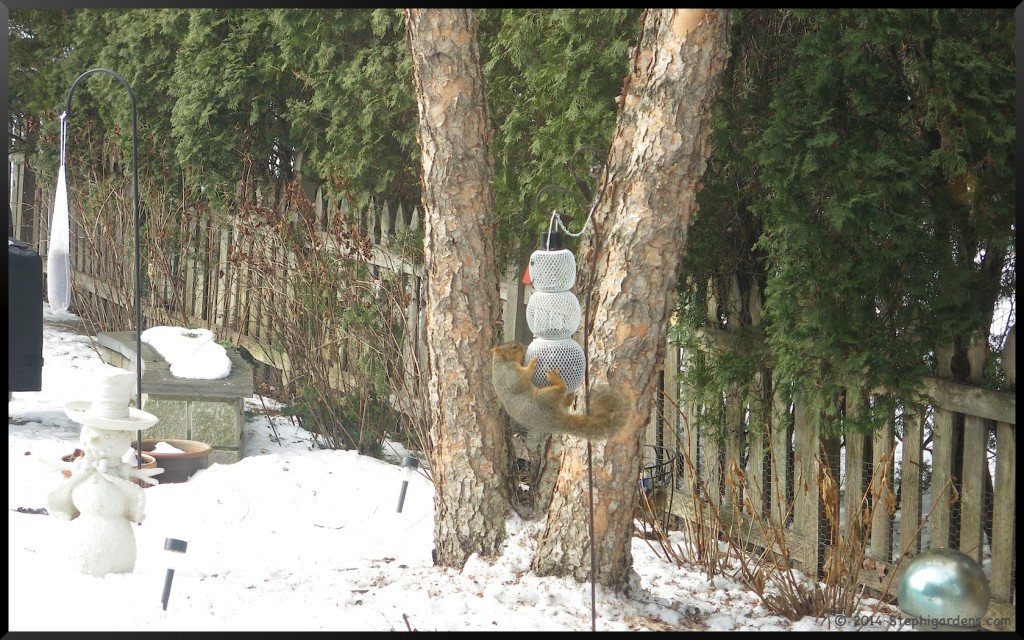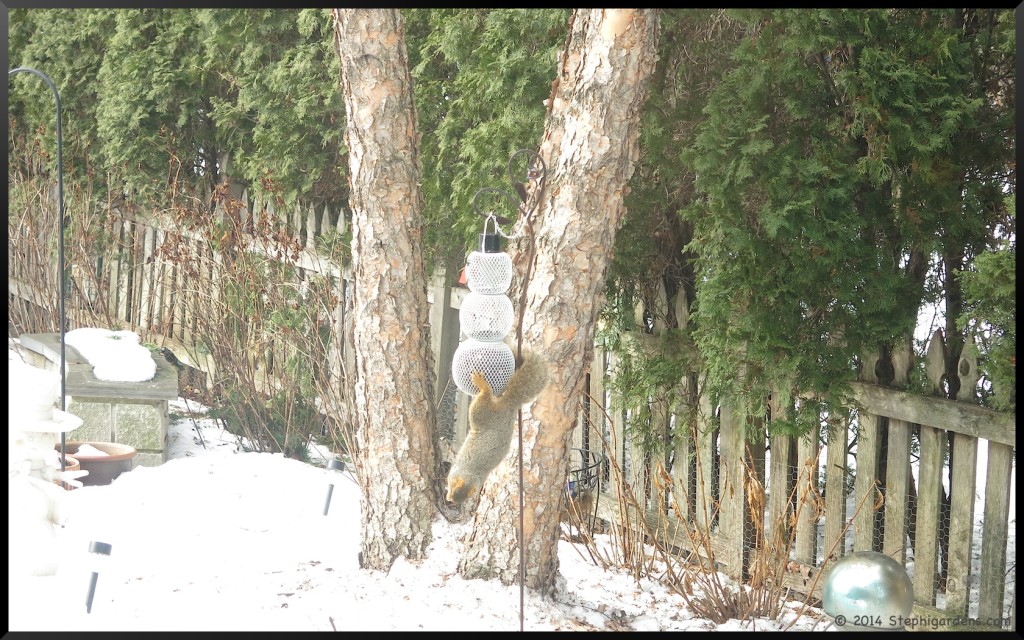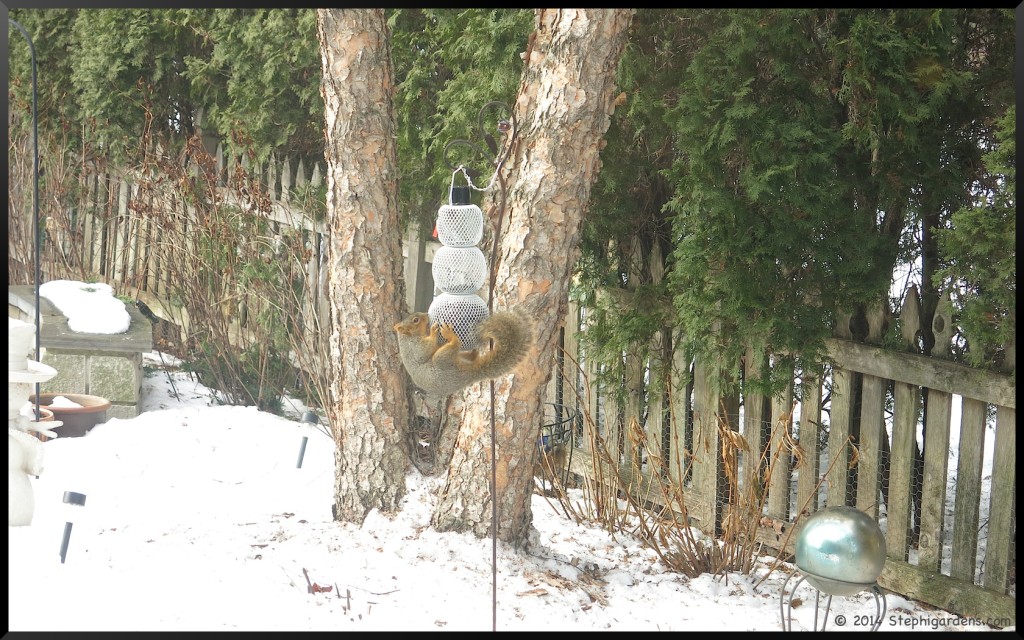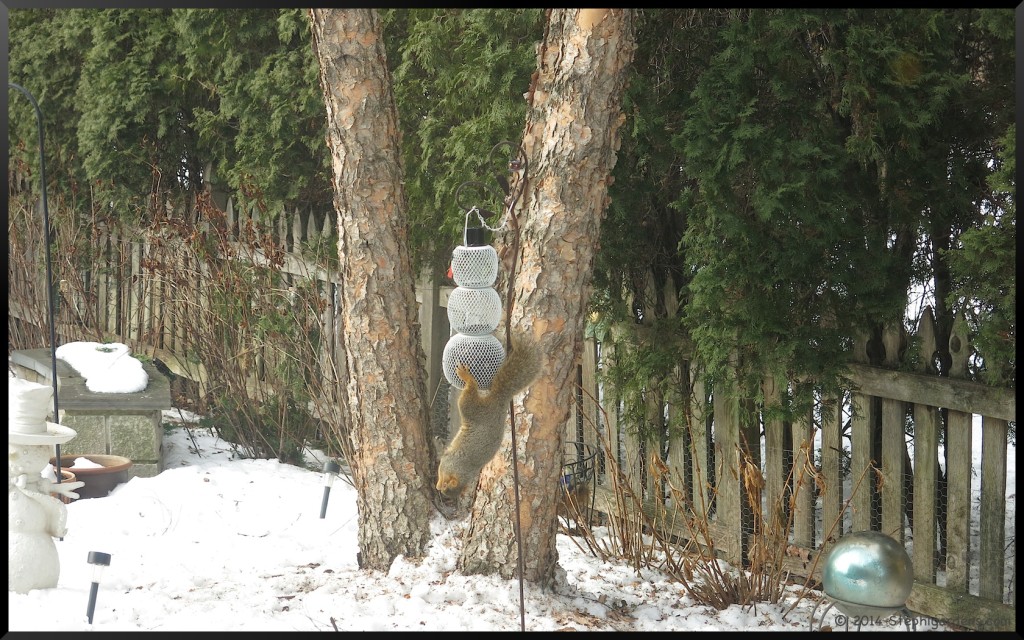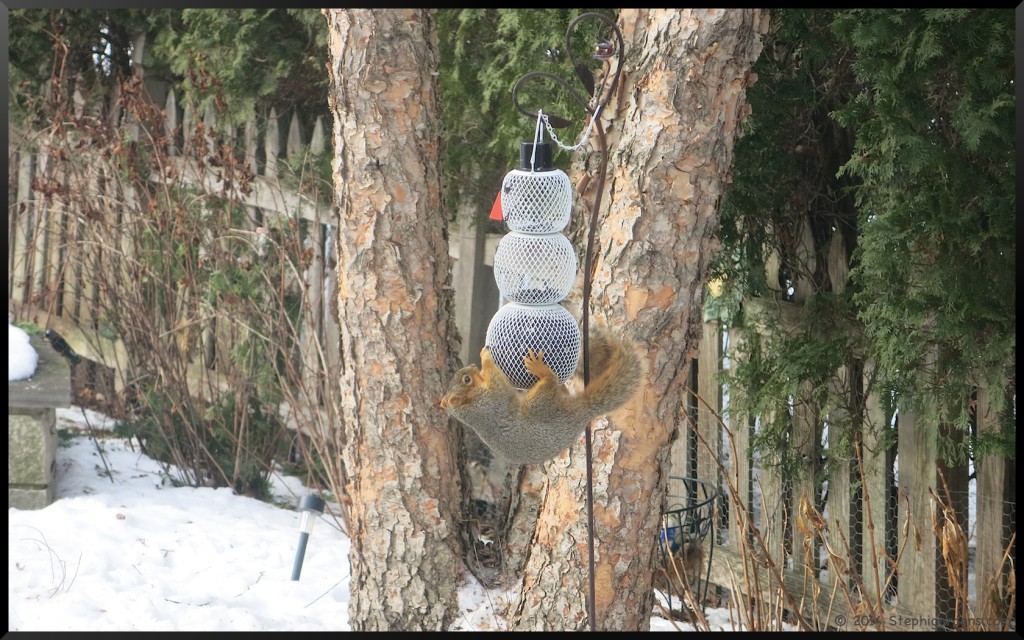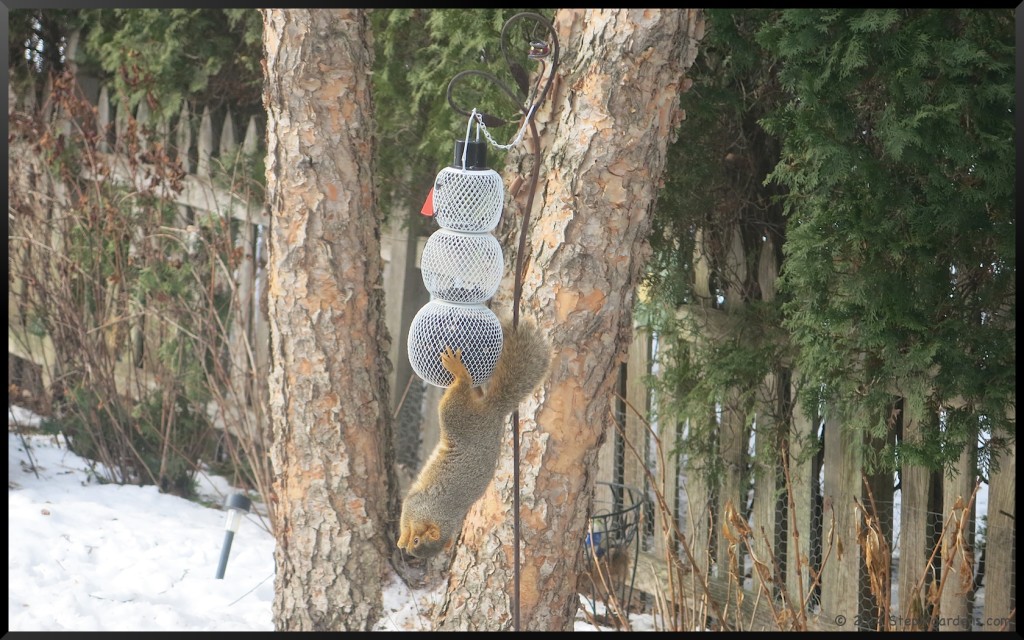 I really can't even be upset he's eating the sunflower seeds because as someone else in my family said, "It's the most adorable thing I've ever seen".  This guy seems to be the only one who has figured this method of eating from this feeder.  Another one clings a little better, but doesn't last very long on the feeder. Either way, they don't get much to eat one seed at a time. The others just scavenge the seeds on the ground or on the snowman statue's hat.  Not too much of a bother…yet.  Plus, it gives Daisy something fun to do outside.
Here's a movie of him getting a workout:

As a bonus, if you watch the background, you'll see some Juncos and a Downy Woodpecker coming to visit.