The other day, before the polar vortex descended into the Chicago area, Steve and I went out for a walk and lunch at the Morton Arboretum in Lisle, IL.  The Arboretum is a real local treasure where we can always find something interesting every time we visit.  Today we walked around one of the very snowy and quiet trails, and then took time to walk through the Children's Garden.  Even though we had no kids with us today, it's a beautifully laid out garden, easy to explore on a snowy day.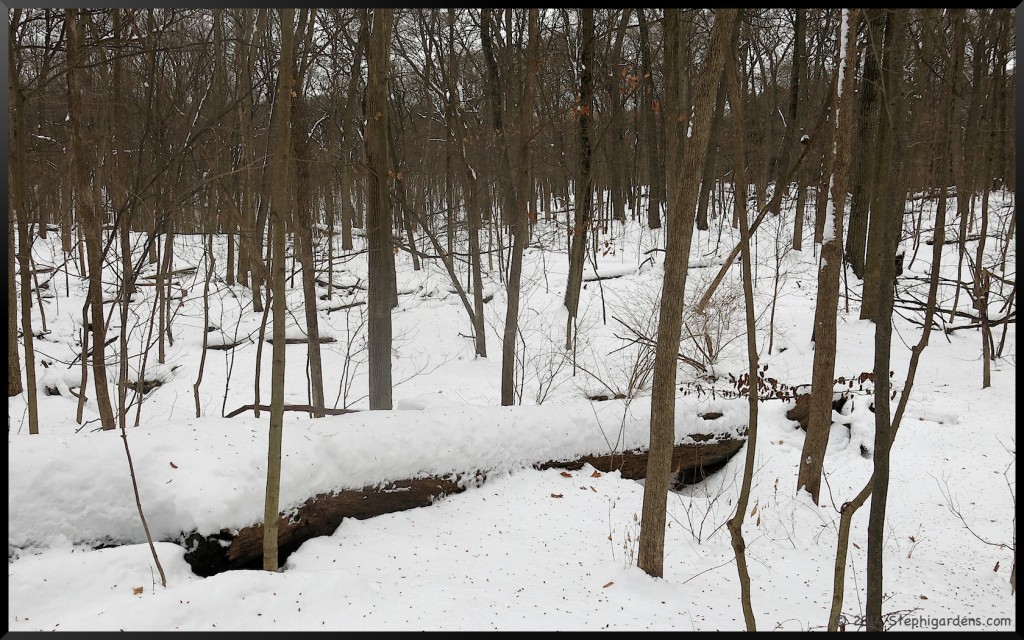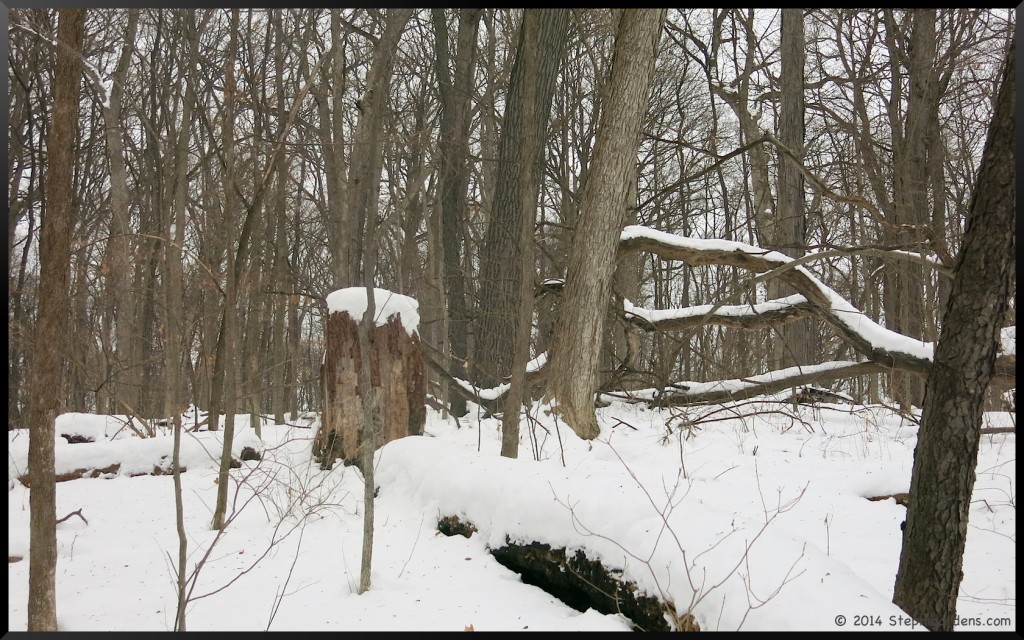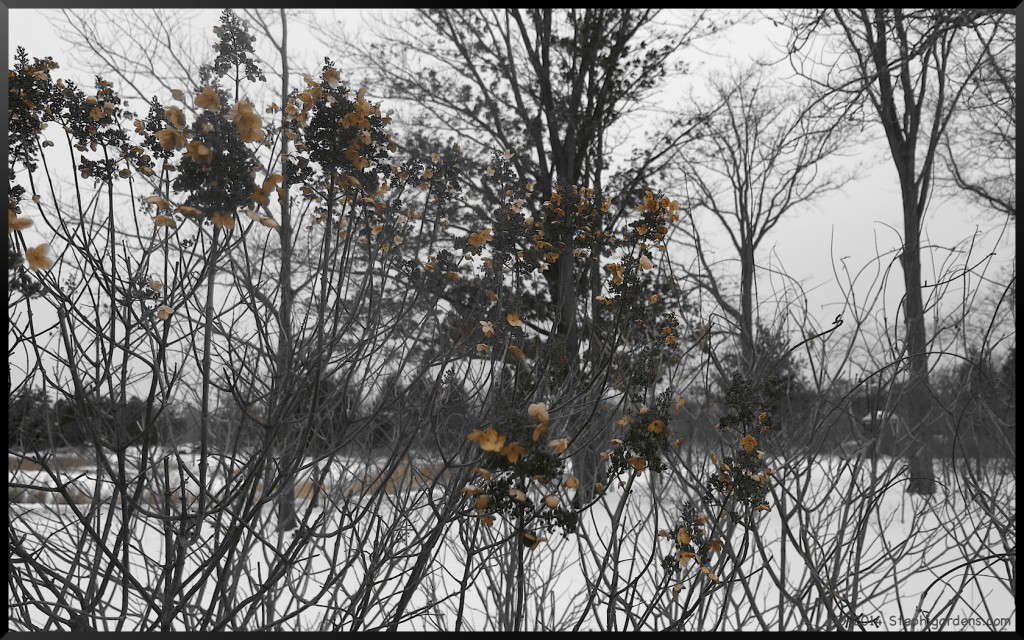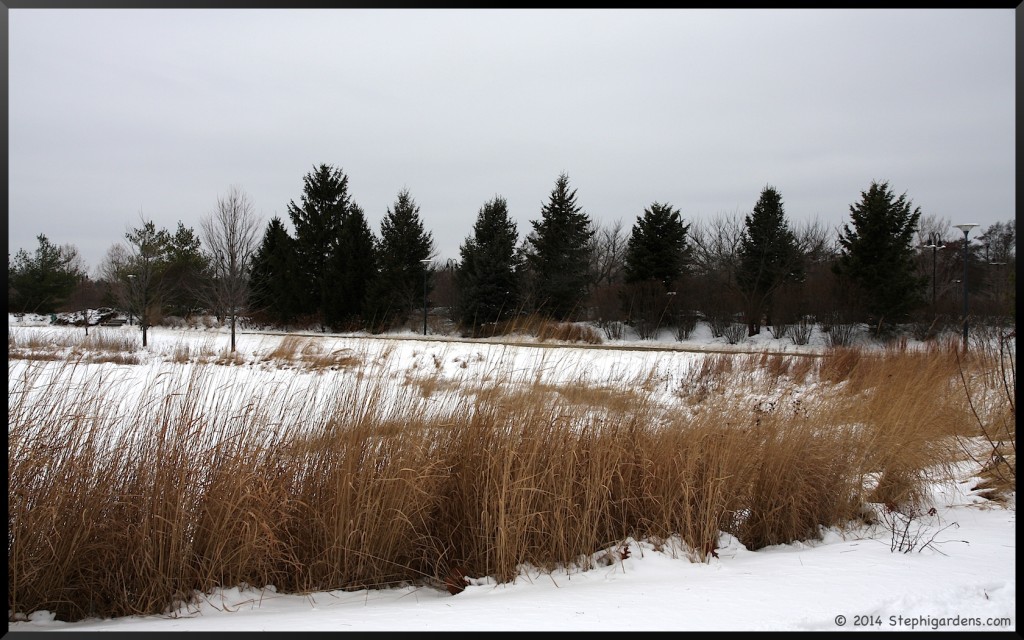 You never know what you'll find when walking around.  I'm still not sure who made these beautiful nests, but I'm leaning towards a Red-Eyed Vireo.  The nest is pretty small, would fit in the palm of my hand, and was about 6 ft off the ground.  Any thoughts?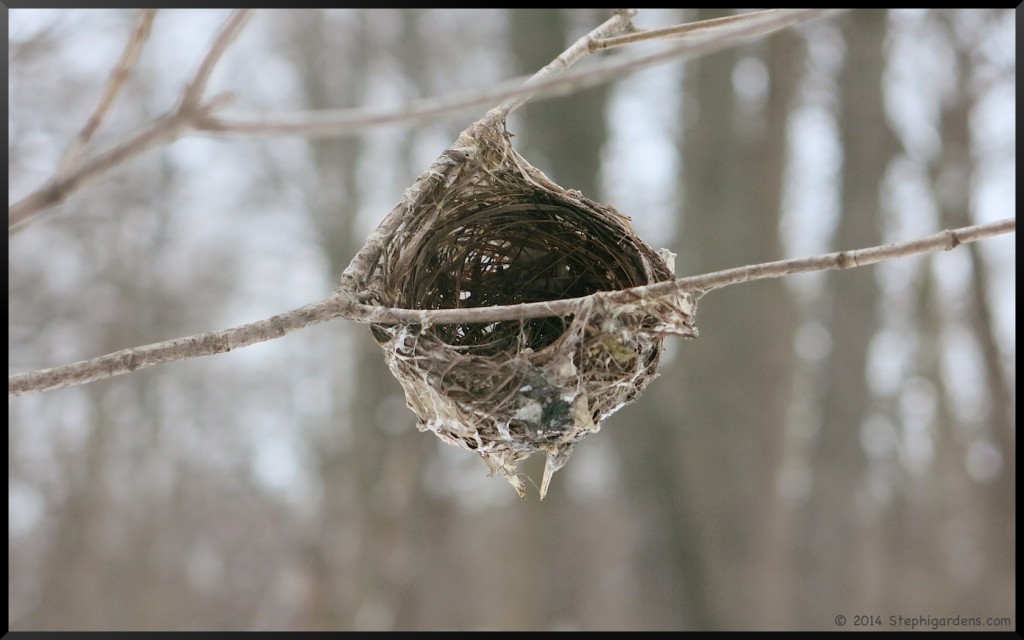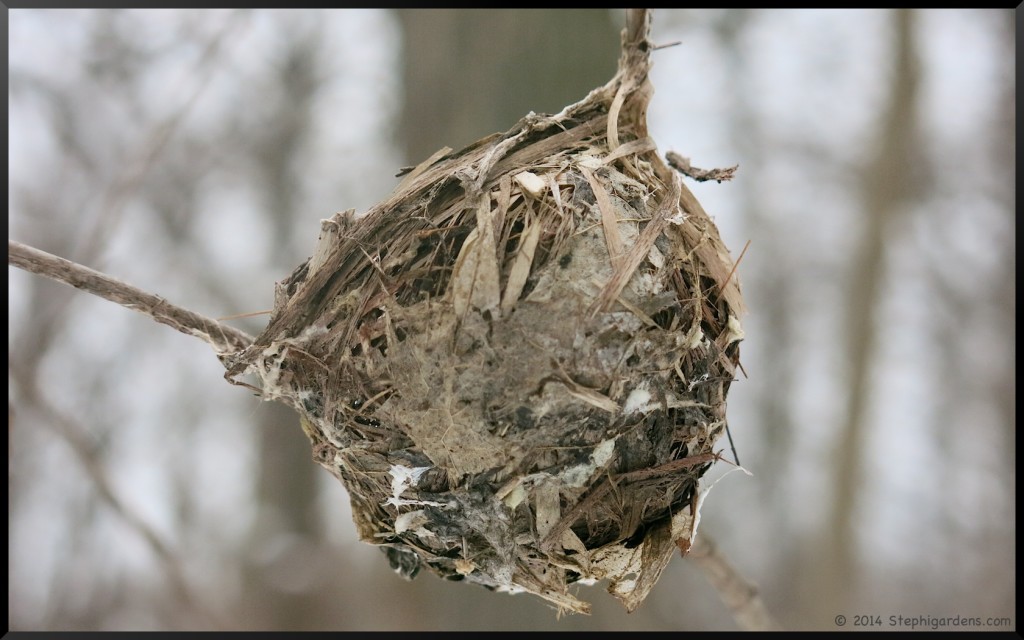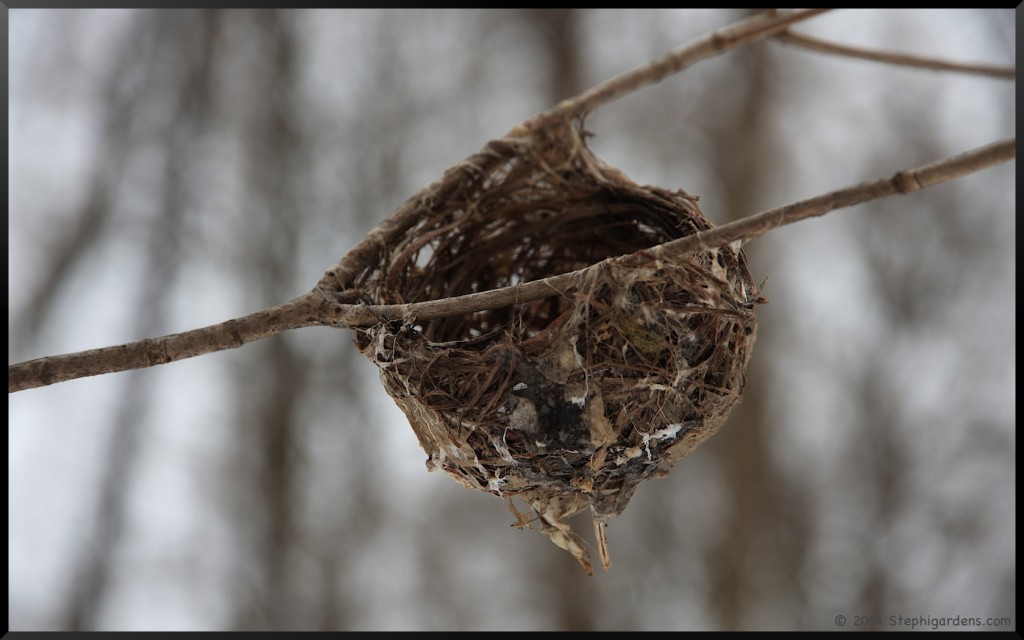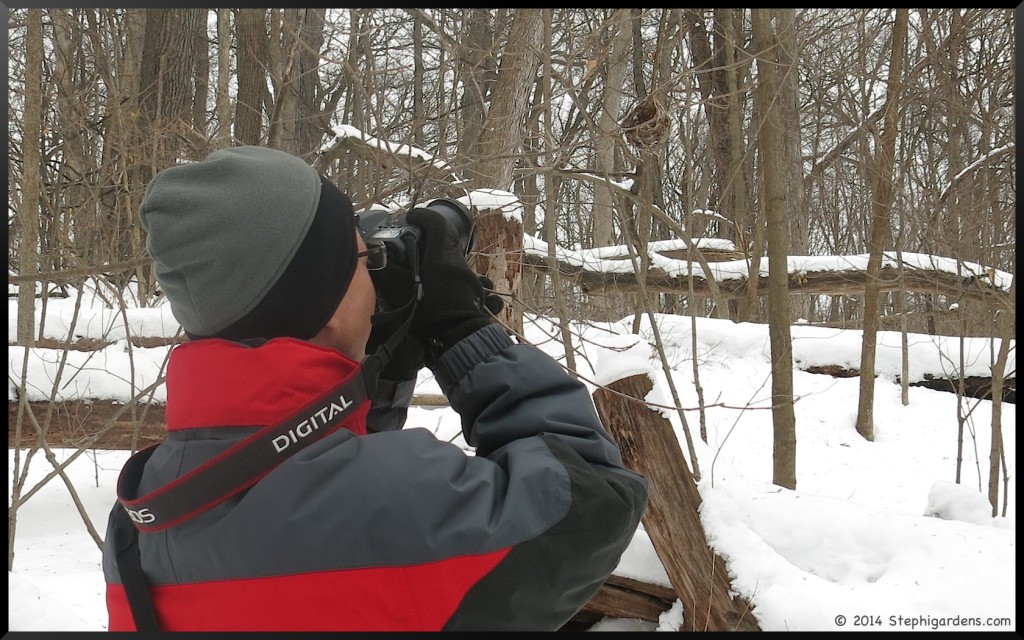 Once we had enough outdoors, we were lucky enough to get tickets to the last day of the 12th annual Enchanted Railroad Model Train display.  It's definitely for all ages, no kids are necessary to enjoy.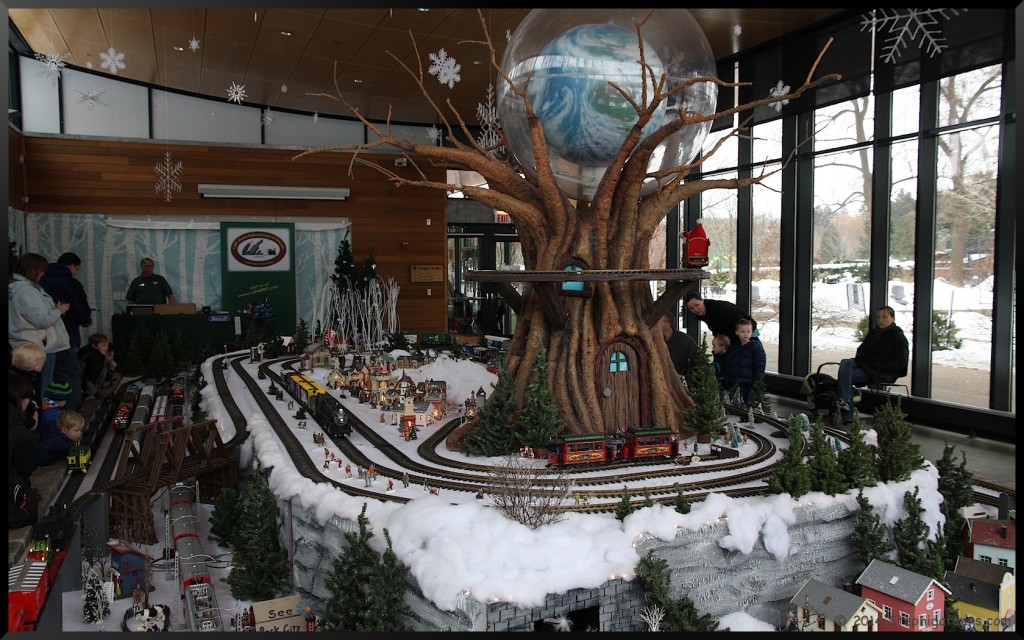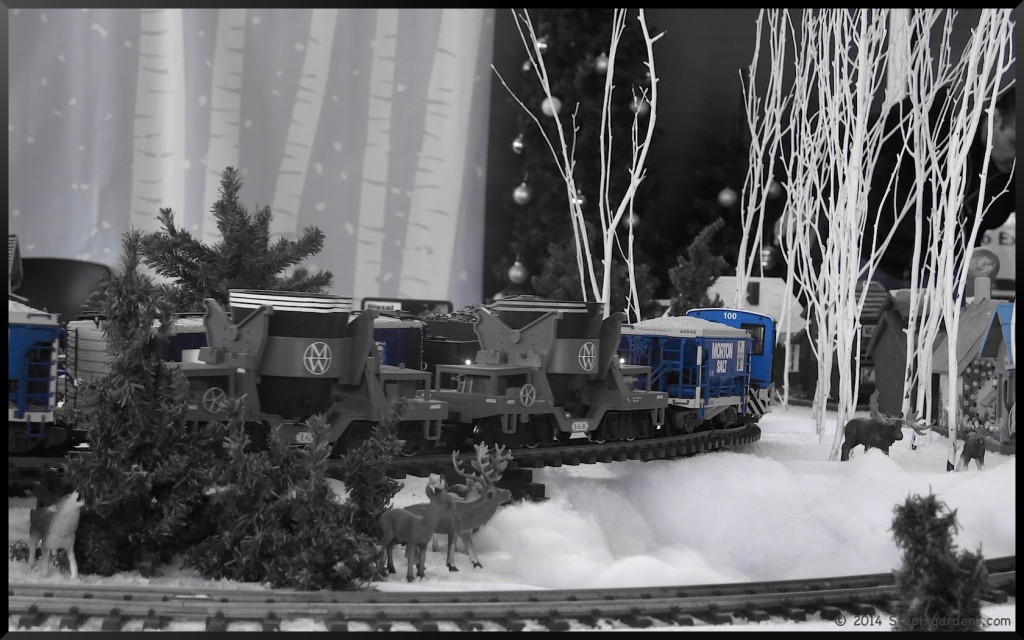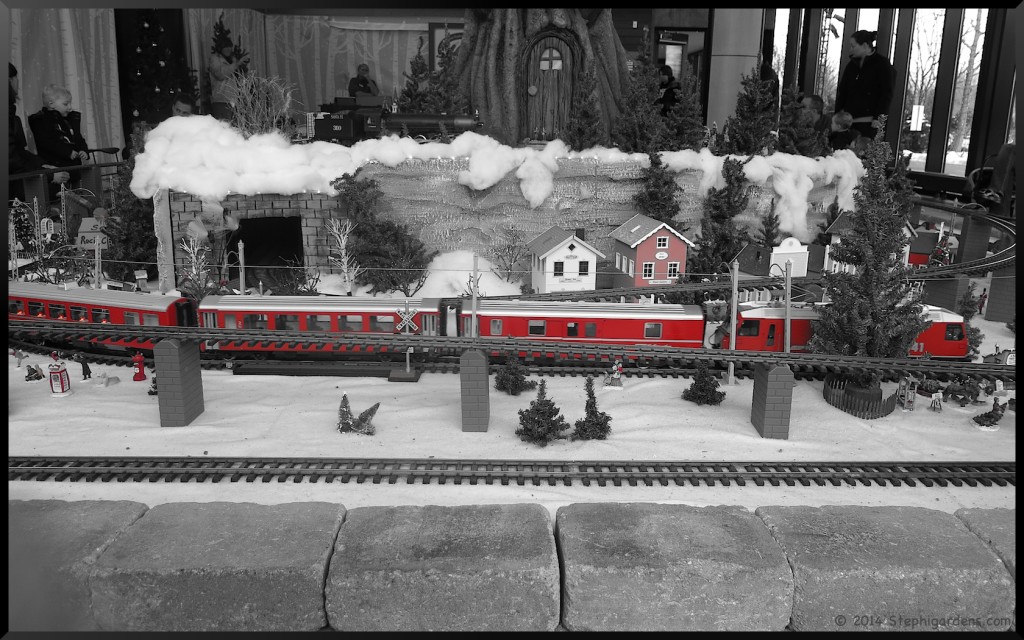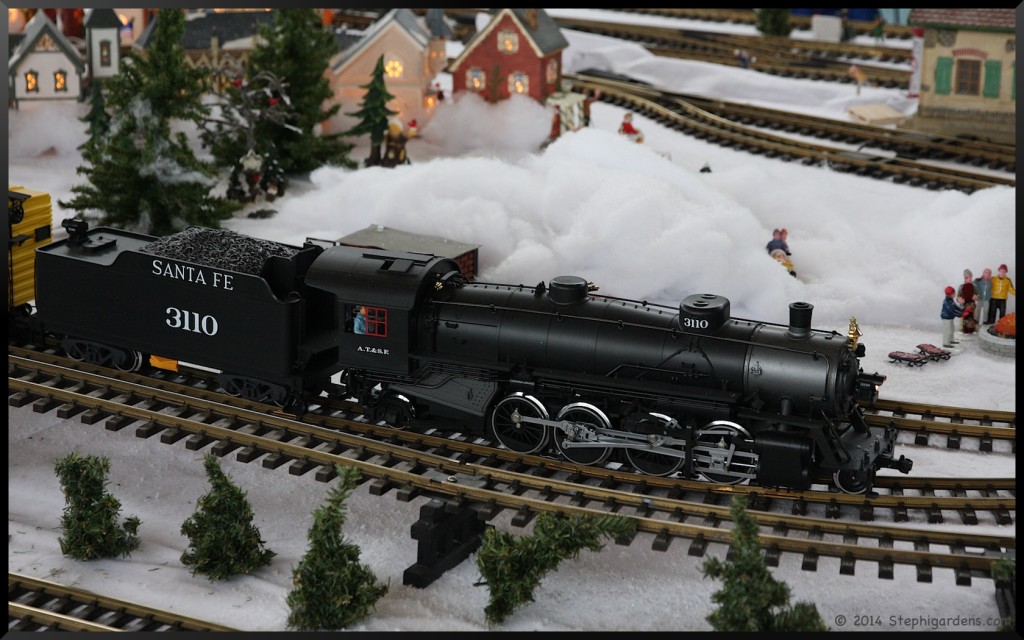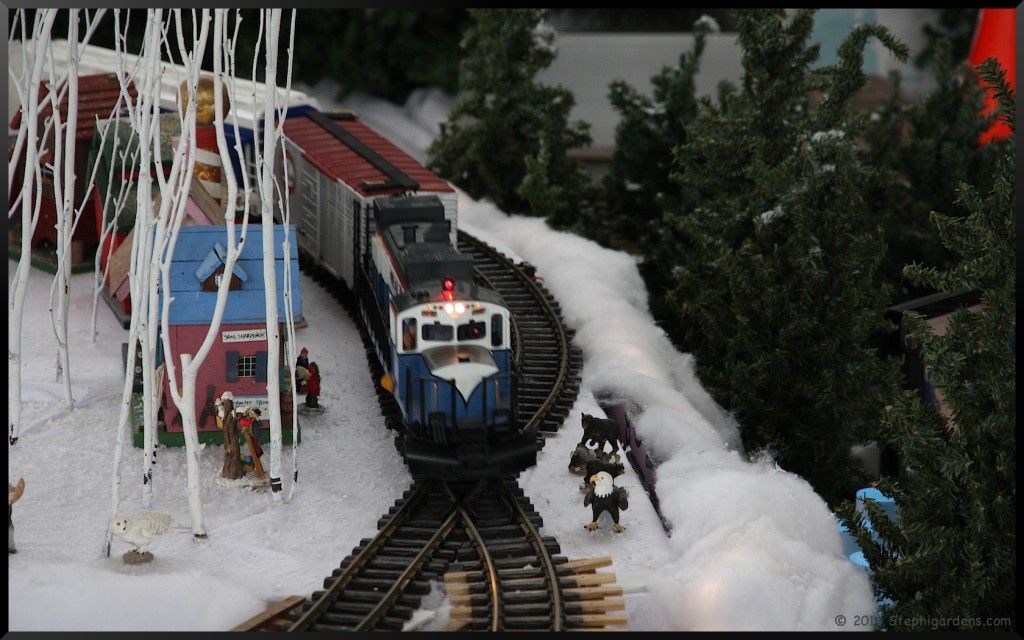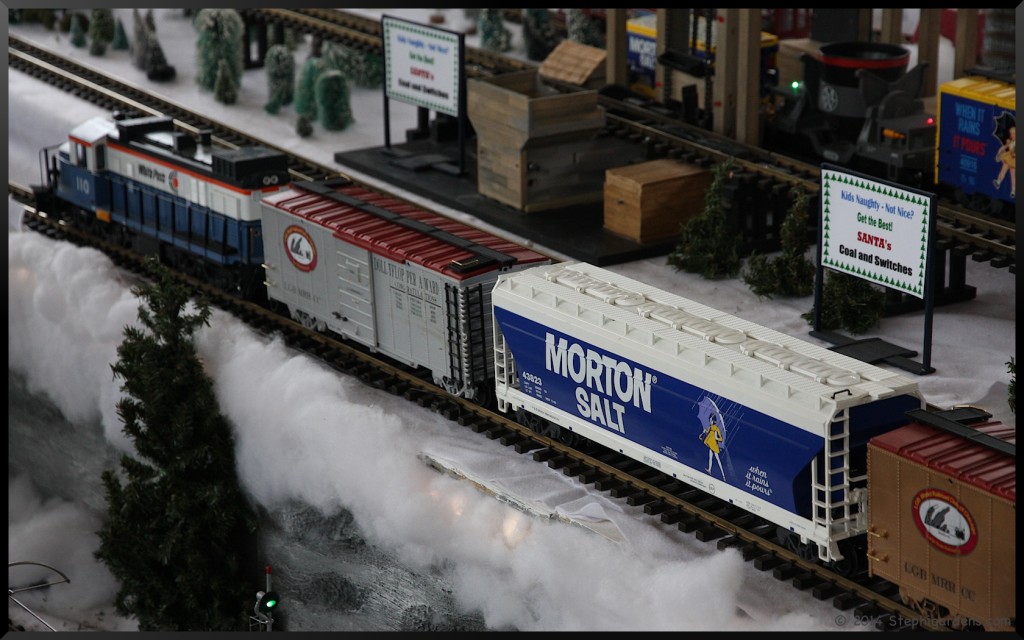 Thanks LGB Model Railroad Club of Chicago for such interesting displays every year.
And of course, the trip was topped off by lunch in the Gingko Cafe and a trip to one of the best gift shops around.  Whenever I stop in there, I am reminded that the book "Man of Salt and Trees: The Life of Joy Morton" by James Ballowe is on my "to read" list.