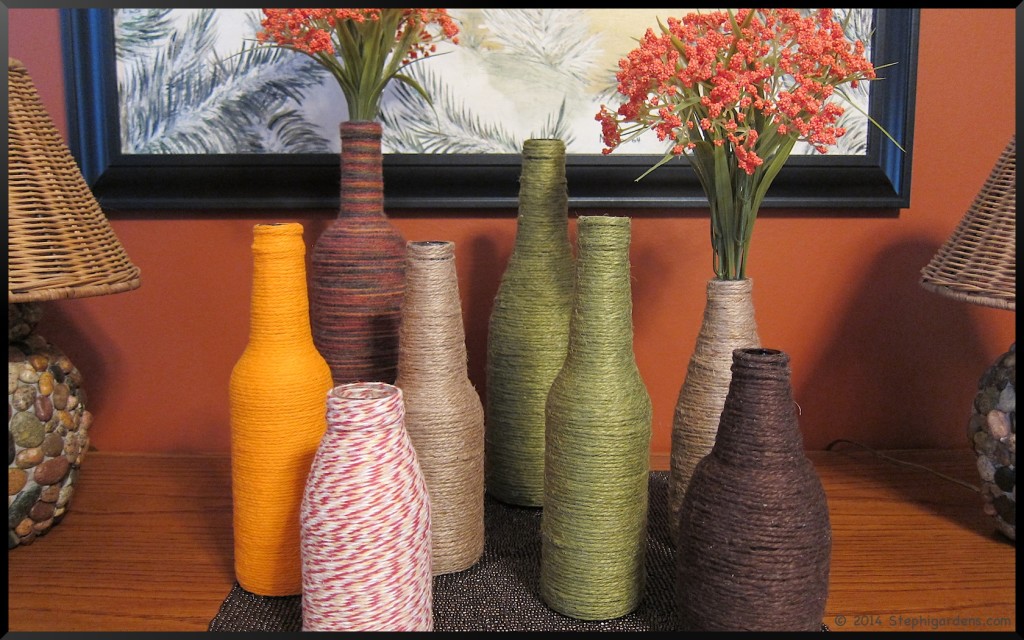 My mom Peggy and I had some fun making these Pinterest-inspired yarn wrapped bottles. You can use this fun and easy craft project to decorate for the holidays, a party, a wedding, or for whatever you have that needs some color.
First, gather your supplies.  Depending on the size of the bottle and thickness of yarn, this project can take 15-30 minutes per bottle:
bottles (wine, beer, vases, food jar; anything will work)
white glue or mod podge
yarn, twine or macrame cord (something a bit thicker and has texture works best)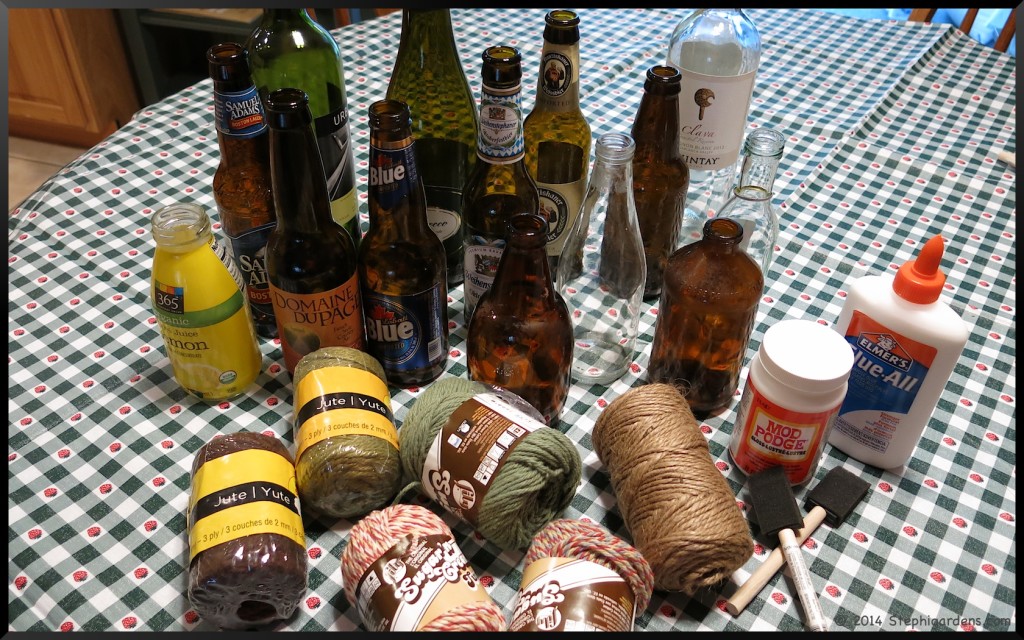 Starting at the top, apply glue to the top of your bottle.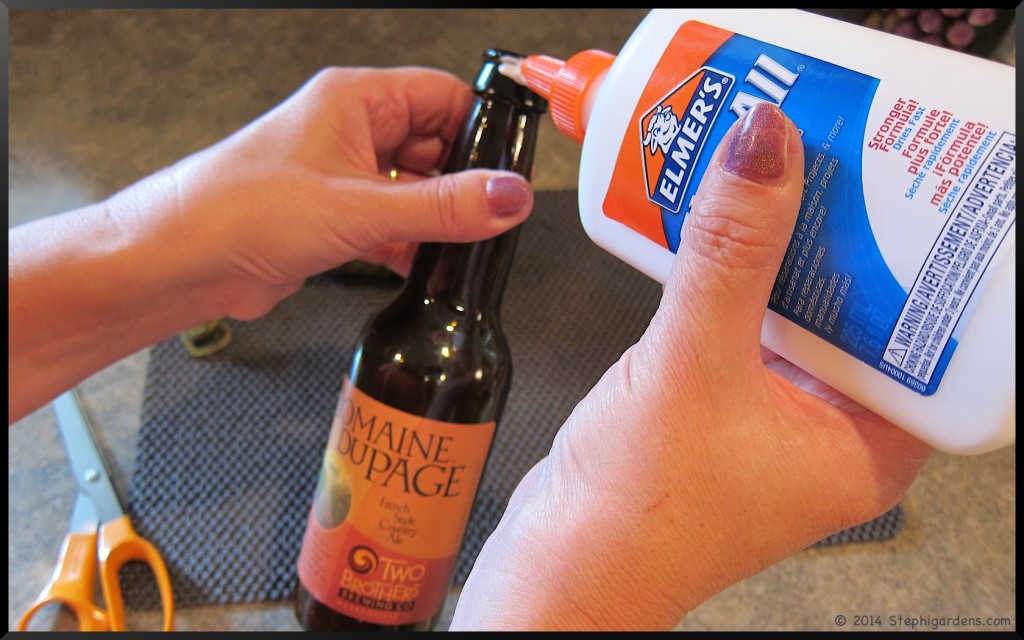 Leaving a tail, that will be hidden, gently wrap the first few rows of twine, being sure it's straight and aligned with the top of the bottle.  Keep wrapping, covering the tail.
Hint: Some bottles have a big ridge near the top like this one.  Just wrap the yarn  a couple of times over itself to raise up the row right below it, then continue on.  The bottle will be covered and look fine.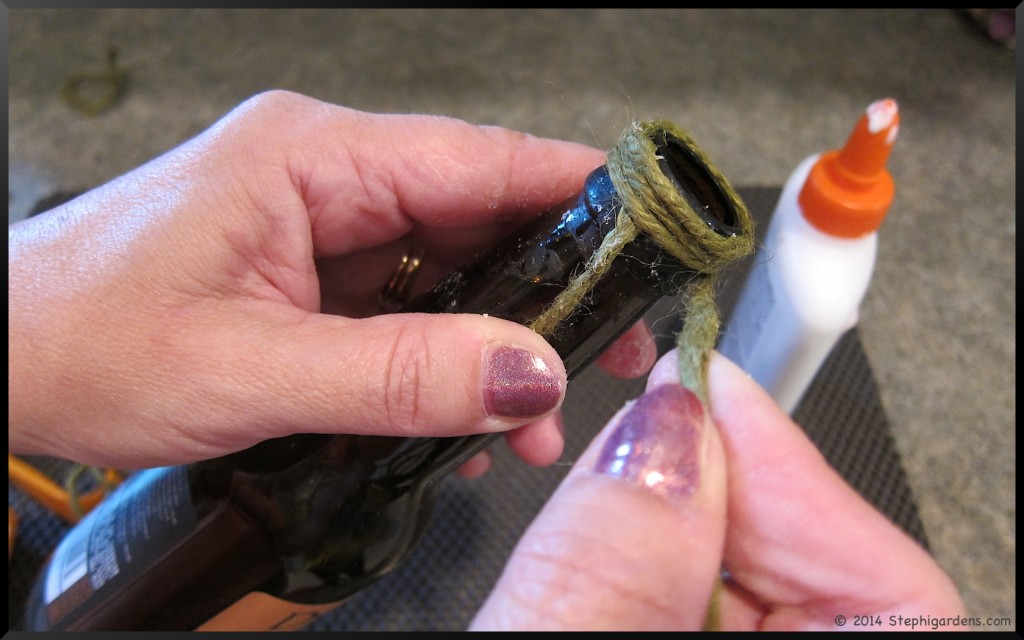 Keep wrapping.  No glue needed for the straight parts.  Add some glue when you get to the bottom of the bottle neck.  This helps keep the twine from buckling and slipping as you go over this rounded part.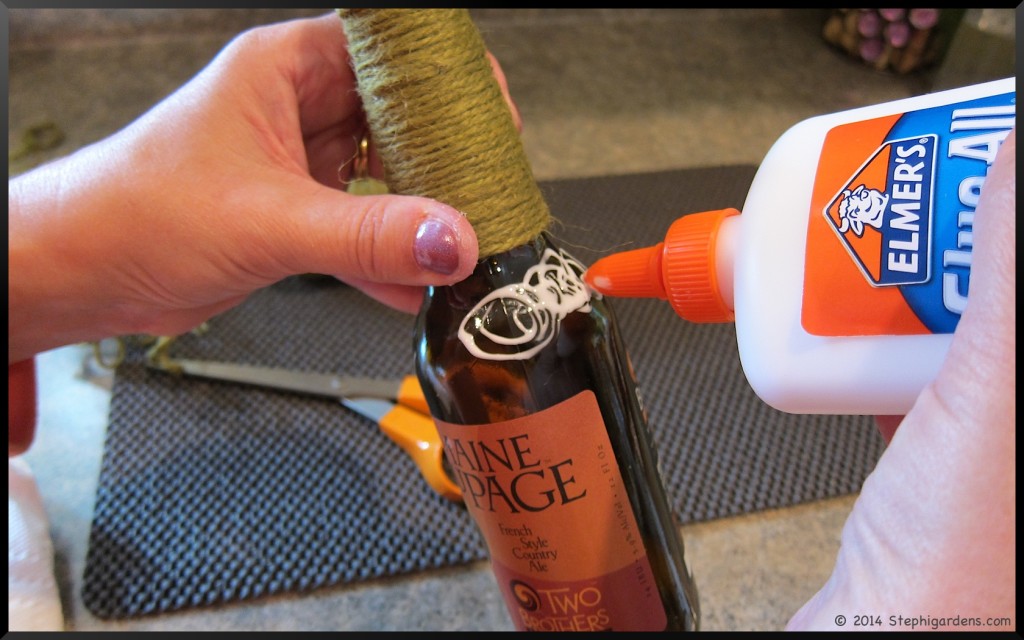 Keep wrapping.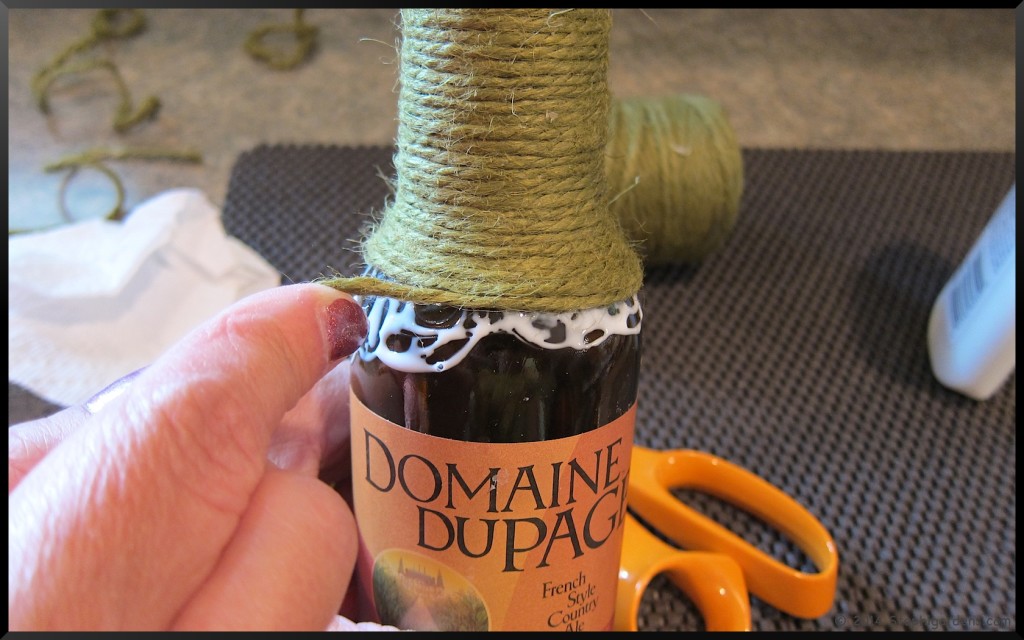 You'll need glue again as you get to the bottom.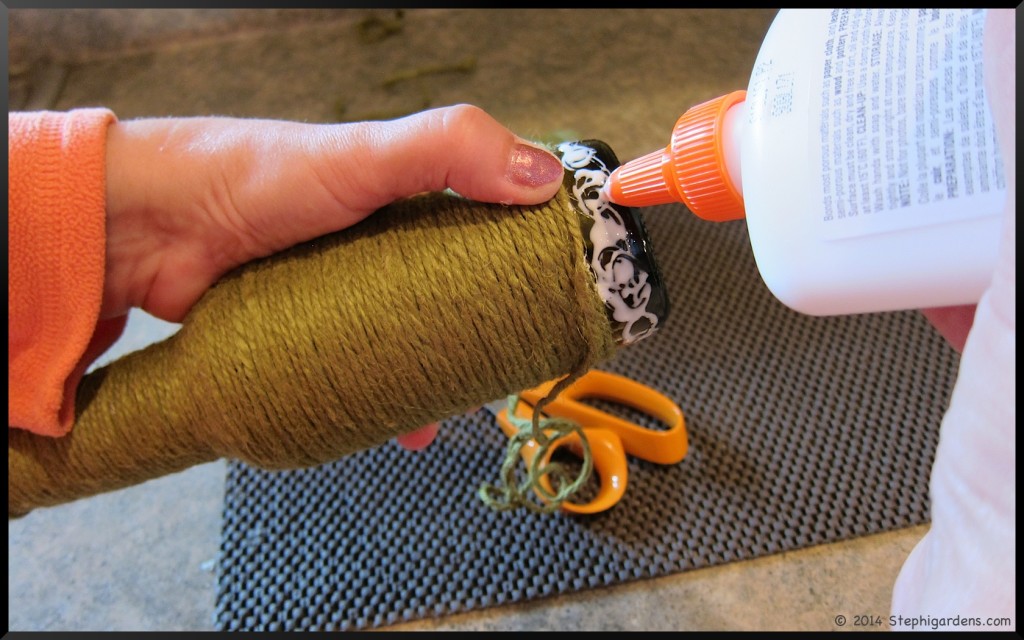 Gently wrap the last couple of rows.  The twine can have a tendency to want to slip off, but with glue and a gentle touch, it'll stay.  If really troublesome, let each row sit for a few second to let the glue grab it before moving to the next row.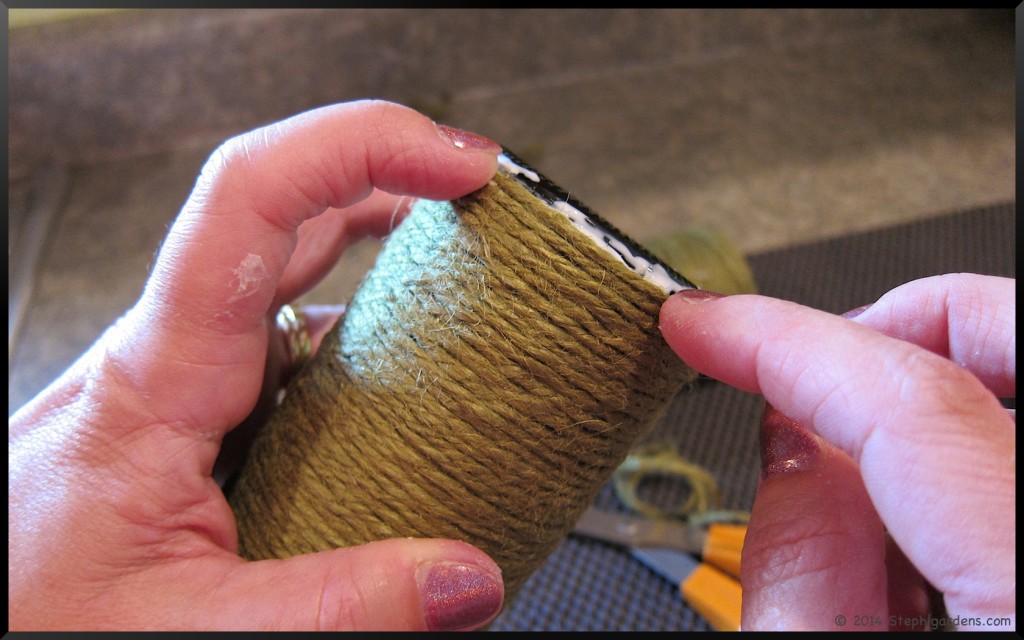 Cut the end and secure it with glue.  If you have any visible glue spots (trust me, it happens), it's easily wiped off gently with a damp cloth once the glue is dry.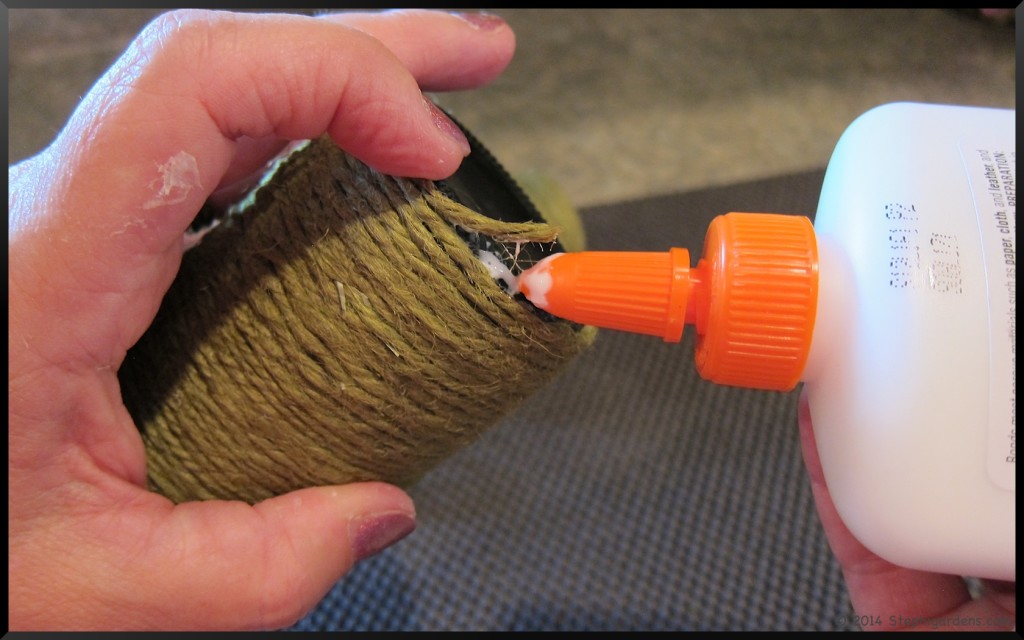 Now you have your finished project!  But you can add ornaments, decorations– whatever you want.  Then pick a new fun yarn or twine and you're ready for the next one!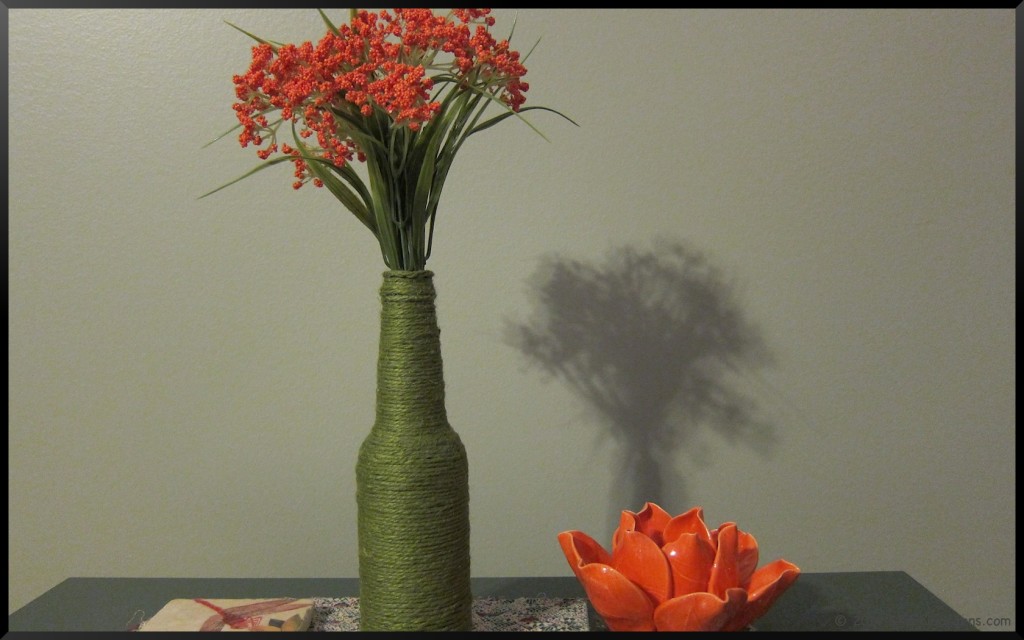 Yarn-Wrapped Bottle Gallery