Last year I ventured into the world of growing garlic for the first time (Planting Garlic and Warding Off the Vampires).  It was great having homegrown garlic all winter, and even into early spring.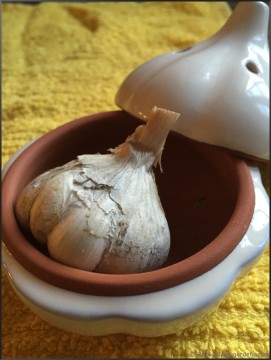 I am totally sold on how much better homegrown is than the store bought variety, and it couldn't be easier to grow.  This past fall, I planted another crop of garlic, this time planting Music and Purple Glazer hardneck garlic varieties and Susanville softneck garlic (Another Fall Crop In the Ground).  I doubled the amount I grew last year since I had space both here at home and in my Door County, WI garden.
Last fall brought the early green shoots that sprout before winter sets in.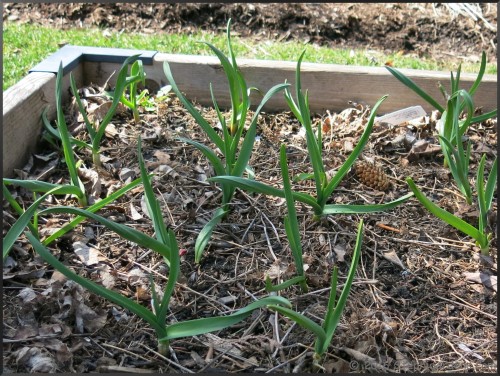 This spring, it became obvious that none of the Susanville survived in either location and I'm not sure why.  Maybe it was too cold late in the late winter/spring.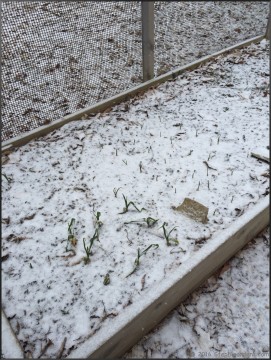 But that serves as a good reminder to plant more than one variety when testing something new in your vegetable garden.  Spring also came a little later to Door County, so those plants have been a couple of weeks behind the ones at home.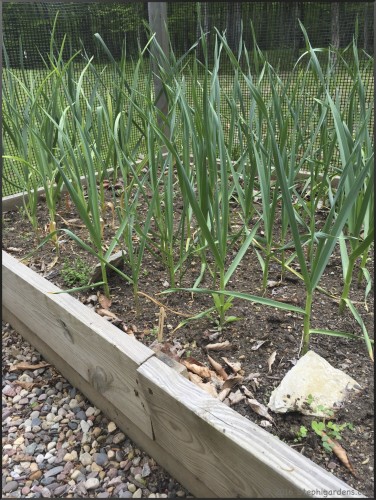 And that turned out be a good thing for harvesting scapes this year.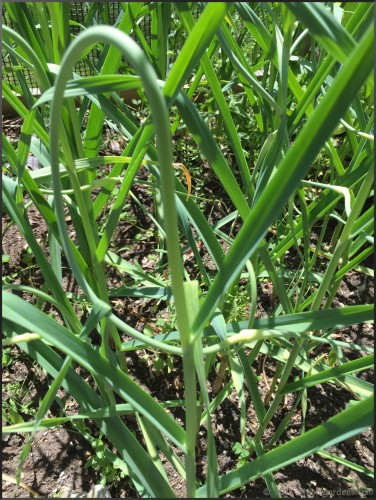 Scapes are the garlic flower stalks that twist and turn when young, and end with a terminal pod containing garlic bulbils.  It's these young, tender, twisting and turning scapes that are a delicacy to eat.  Removing them also tells the garlic to put its energy into making the garlic bulb and not producing new seeds.
Last year, I totally missed the season and the scapes grew straight and woody.  I also didn't really know what to do with them, so ended up cutting them off and throwing them in the compost pile.
This year I was ready, but went on vacation and came back to straight, tall, woody scapes! Ugh!!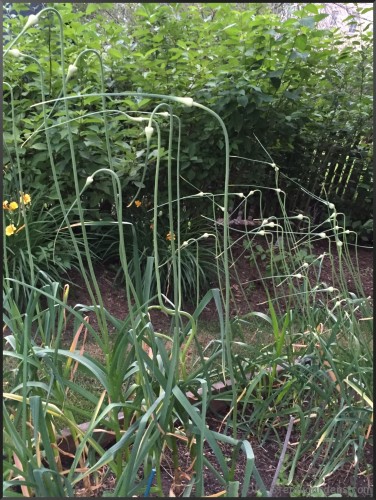 I had missed it again!  But I did have another opportunity.  I was hoping that since the WI garden was a couple of weeks behind, I might have better timing.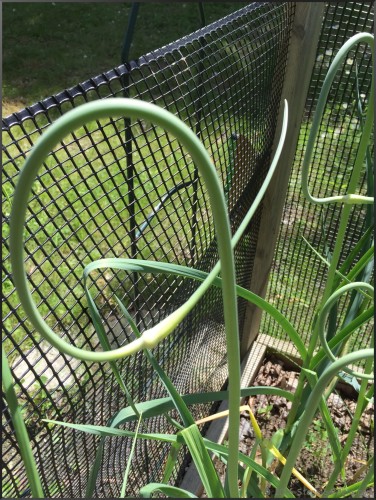 Success!!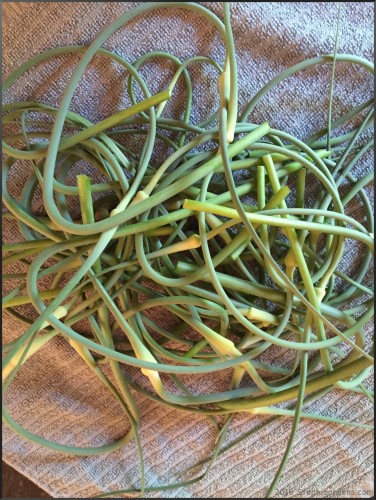 I harvested them by snapping the scapes off at the base near the first set of leaves.  Then removed the swollen tip, and the rest is ready to use.  I used the first small batch to season some sauteed spinach with pine nuts.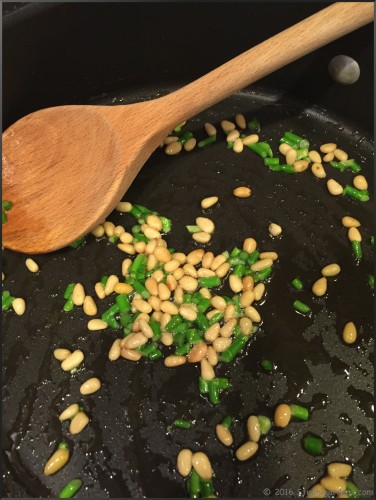 I usually find that garlic overpowers the spinach, but the scapes were perfect.  Just a delicate hint of garlic to jazz up the spinach.  For more recipe ideas, check out my Pinterest page.
The rest I'm going to coarsely chop, blanch for 20 seconds in boiling water and freeze to use later.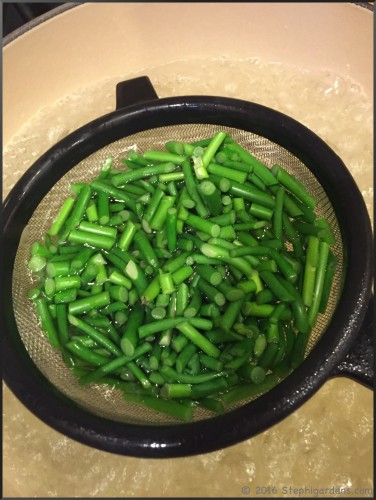 The production of scapes also means that garlic is almost ready to harvest.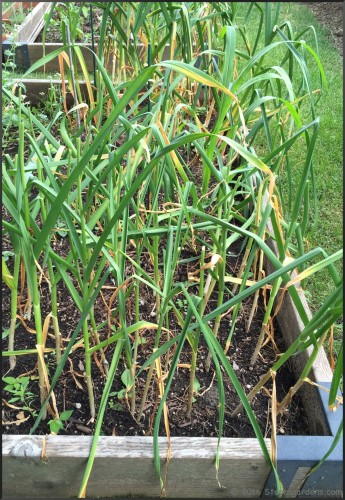 Ideally, garlic should be harvested when there are 5-6 green leaves remaining and the rest brown.  Fewer green leaves mean fewer wrappers keeping the bulbs tight and ultimately healthier for storage.  I'm anxious to again have garlic hanging on the porch to cure (Warding Off The Vampires).  But in the meantime, I'm enjoying the little tease of garlic that the scapes are giving me.
Save