As a gardener, one of the fun things about our new cabin in Door County WI is seeing what is going to come up in the gardens this spring and summer.  I love taking a walk around the property to see what's changed since the last time we were there.  I know the previous owner took pride in her gardens, but since we bought the place in the fall much was already passed its prime.  So this spring has been a wonderful surprise to me!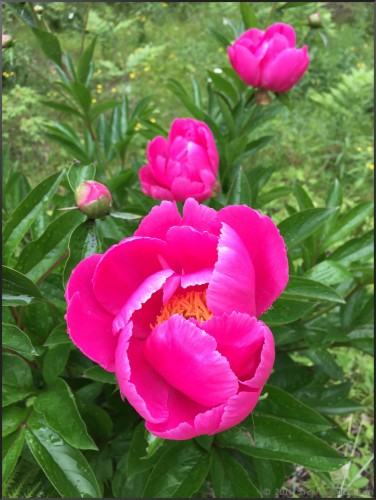 Much to my delight, there are so many interesting and colorful plants all around the house.  Some in gardens, some hiding the rural necessities and some enhancing the "yard".
Up front, we're welcomed by a beautiful display of peonies, irises and ferns.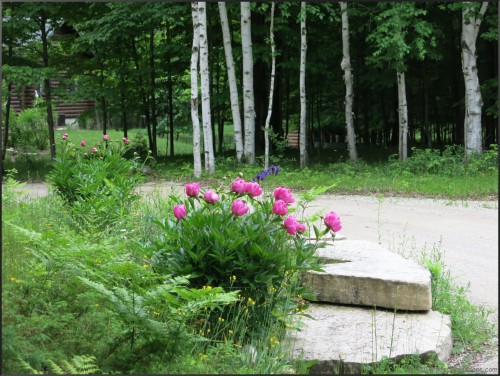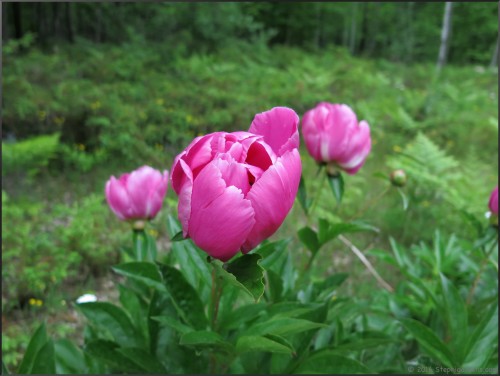 And all around the front step are these gorgeous, unusually colored columbine.  A favorite of the hummingbirds and bees.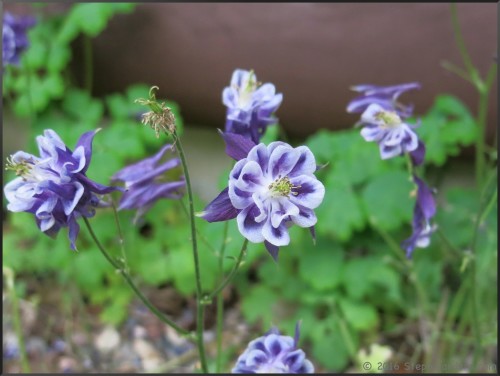 There's hostas nearby as well, but the deer are finding them to be pretty tasty.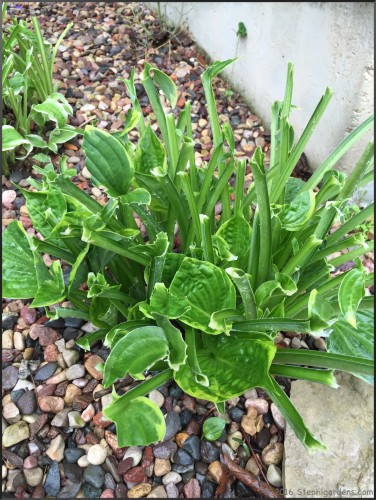 Luckily they don't seem to like the Dragon's Blood Stonecrop (Spurium Dragon's Blood) or rug junipers.  These are great ground covers and seem to be flourishing with minimal care.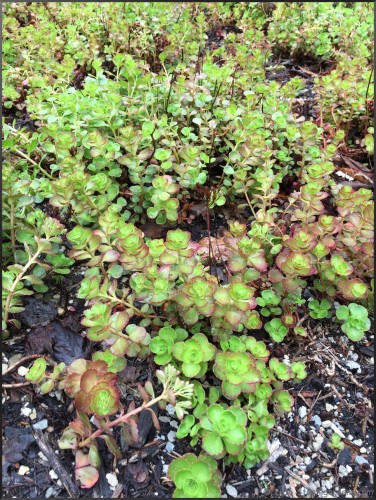 In a bit of a low area, there's a rock garden that provides a brilliant splash of purple and green.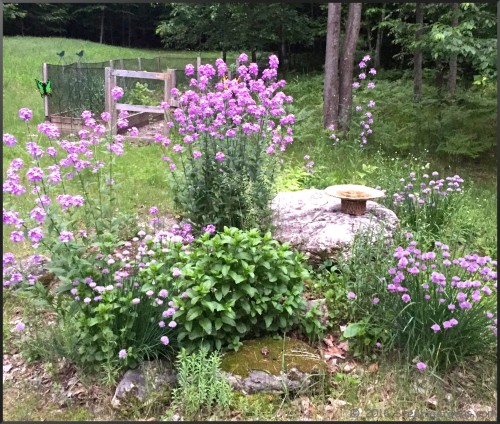 It's a relatively natural property, so I'm taking delight in the daisies in the grass.  Since the grass is rather sparse, I glad something pretty is in its place.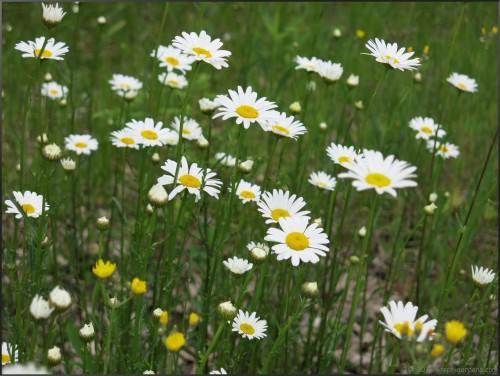 It's going to be a little tough to mow around, but we'll figure something out.
Based on the plant records she left me, I know there's going to be lots more in bloom next time we're there!