I started wondering this earlier this summer around the same time a friend asked me how long it takes to get Ruby-throated hummingbirds to come to a new feeder.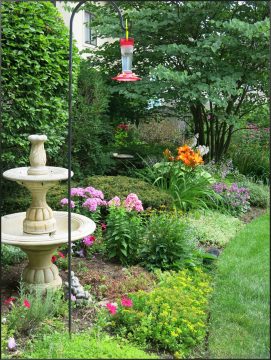 While it does usually take a while to get them to find a new feeder, her question made me realize that it seemed like I was having far fewer hummingbirds to my own feeder this year.
Normally here in Chicago, I have a pretty steady stream of hummingbirds to my garden and feeders by mid-spring, but this year it has been a trickle. I started asking around and some of my friends in the area reported the same thing.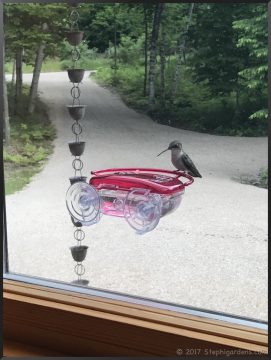 I asked my mom in Michigan, the same thing. Almost none in her yard this year. Although it was interesting that a friend of hers nearby seemed to be having normal numbers to his yard.
I tried looking online to see if others were noticing the same thing and did find a few anecdotal comments that hummingbirds seemed to be missing in the Midwest this year.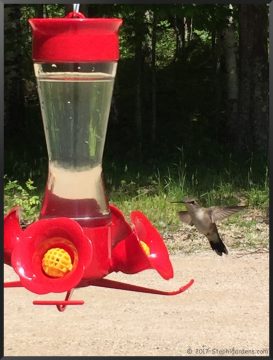 Out of curiosity, I called my local Wild Birds Unlimited store to see if they'd heard anything. They are not only a great source for birding accessories, but also for information on all things bird related. They had also heard reports that there seemed to be fewer hummingbirds locally, and that it was possibly due to a shift in migration more to the East Coast this year or maybe they're just arriving later than normal because of our spring weather.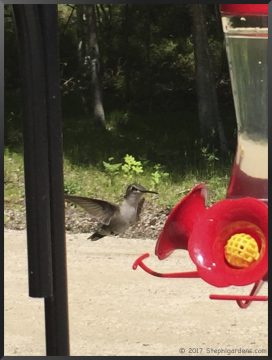 Of course, that meant I had to ask around some more and got reports back that on the East Coast their numbers seemed down as well.
Interestingly, I seem to have had normal activity at my WI cabin feeder and just recently I've been seeing an increase in activity at my feeder at home.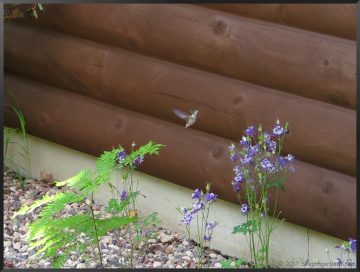 I did a little more research on eBird using their mountains of citizen science bird checklist data. Looking at the frequency of checklists containing Ruby-throated hummingbird sightings in my county in IL, the actual numbers seem to be pretty low early on but have rebounded a bit above normal in late June and July (2017 is purple). So it looks like instead of not being here, they have just come later than normal.  You can check out your local area by starting on this eBird page.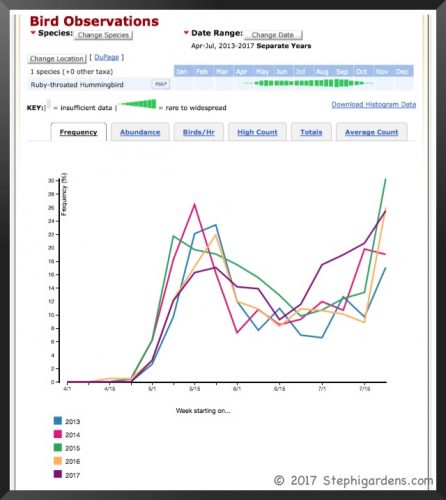 Hummingbirds sightings should increase even more the rest of the summer as each of the 2 or 3 broods hatch and the yearlings start looking for food in our yards alongside the adults.
So how has it been in your neck of the woods this year? Have the Ruby-throated hummingbirds been seen in your yard like normal? If you checked out eBird, be sure to add to their data by reporting your bird sightings.  Every little bit helps!
BTW, if you don't have a lot of hummingbirds draining the feeder regularly, be sure to change the food frequently so when they do arrive they have fresh food. You can get an easy nectar recipe here.
Save
Save