This week we visited the third annual Glass Pumpkin Patch at the Morton Arboretum in Lisle, IL.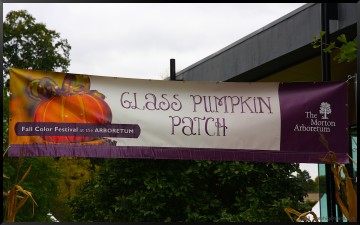 There are lots of artists, each with their own signature style.  Shannon Jane Morgan, who we had the chance to speak with at the First Pumpkin Patch, comes all the way from California to headline the event and has mentored many of the artists who also display their creativity with glass.  There are over 3000 pumpkins for sale, live glass-blowing demonstrations and workshops.  Enjoy some of these beautiful works of art.
I found my favorite!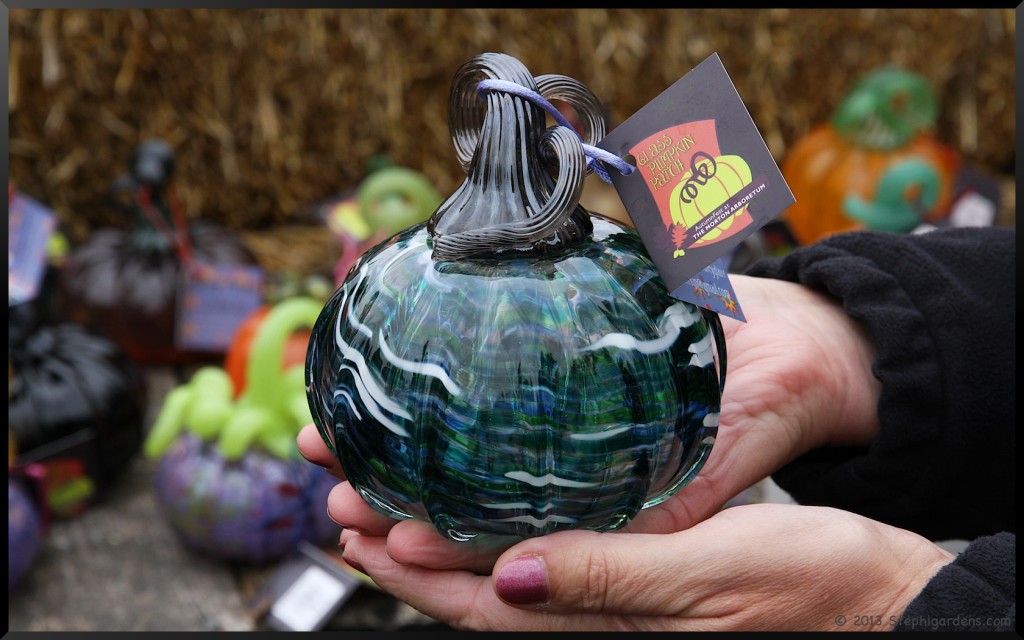 And I added it to my collection…
Photos by Steve