Spring is such an interesting time of year in the garden.  What survived the winter?  When will the spring blooms begin?  It seems every year is different in how and when the growing season unfolds.  I thought it was going to be an early spring, and then we had quite a cold snap and slowed everything down.  Or maybe just made it more normal, but its hard to know what normal is anymore.  In any case, as I was walking the yard I was noticing how pretty and interesting the shrub flower buds were.  I was so focused on waiting for the blooms, I hadn't been noticing the beauty in the buds getting ready to explode in color.
Star Magnolia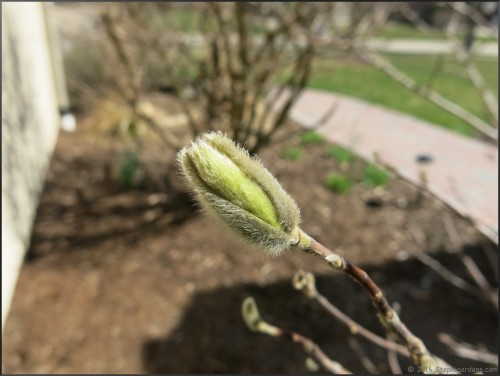 Redbud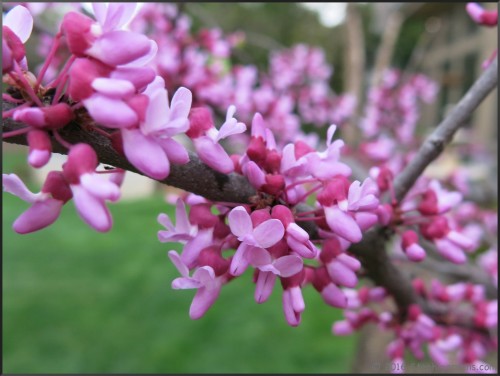 Sargent Crab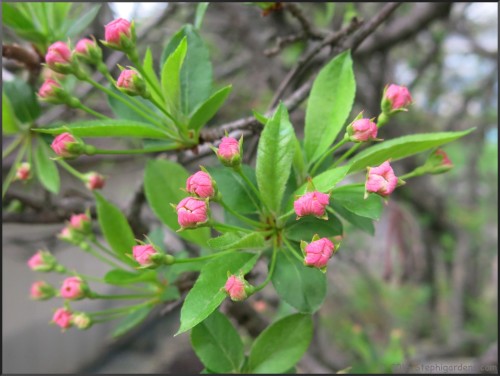 Jane Magnolia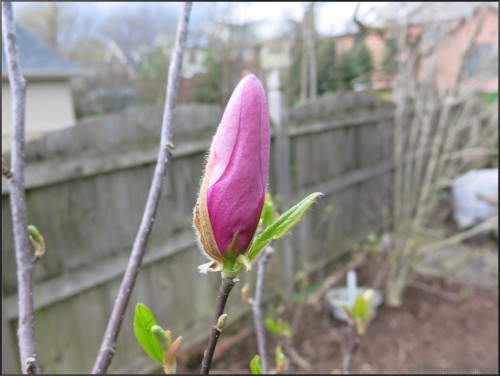 Dwarf Korean Lilac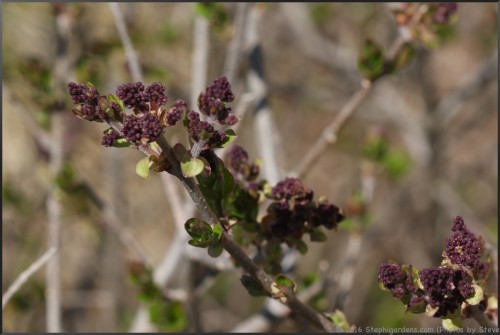 While we were out looking closely at the shrubs, we had quite a surprise when we saw this guy hanging out on the Star Magnolia.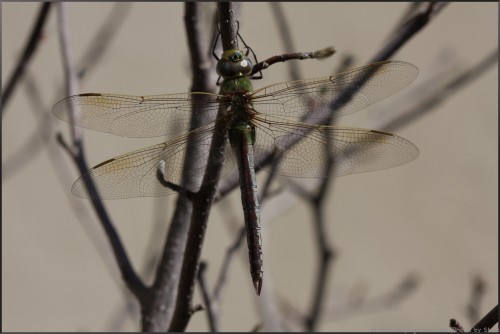 After consulting with my mom Peggy, who is my dragonfly expert, she identified it as a Green Darner.  It's a fairly common, very large dragonfly and can be identified most easily by the very distinct "bull's eye" on its forehead.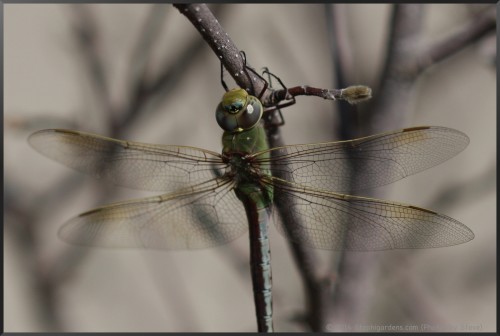 But why is this guy in my yard and not near any water?  Green Darners are one of the few migratory dragonflies.  There are two separate populations, one resident and one migratory, and to see an adult this early in the spring suggests that it may be part of the migratory group and he stopped off for a rest.  What a treat!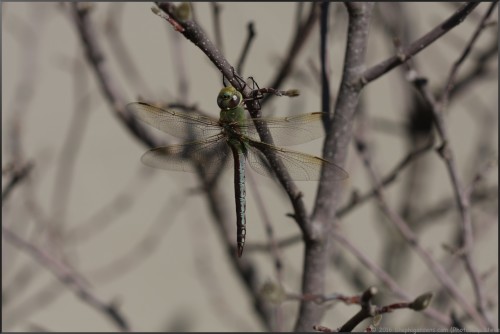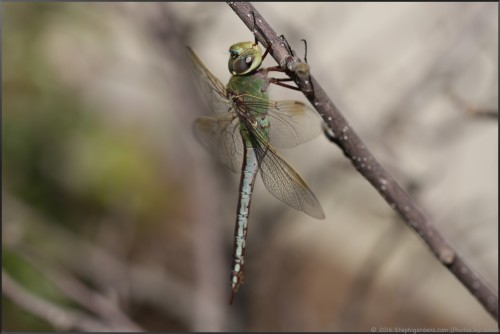 Want to read more?
Wildscreen Arkive: Green Darner
Migratory Dragonfly Partnership