This has been quite an unusual fall for many of us.  Seems like the winter was in no hurry to arrive, so we've been treated to one of the warmest and longest falls in a long time.  With that, many trees are still showing colors and many plants in my garden are still going strong.  All this is going to come to a screeching halt tonight as we drop from almost 70 this morning to the 30's overnight.  Yikes!
Until then, here's  some of what's still been going strong in my garden.
Tomatoes, carrots, cucumbers, hot and sweet peppers and hardy herbs are still there for the picking.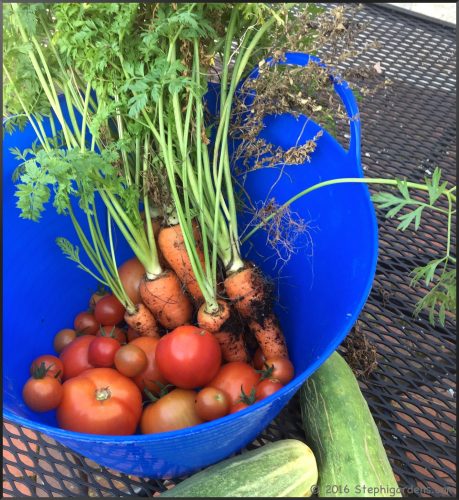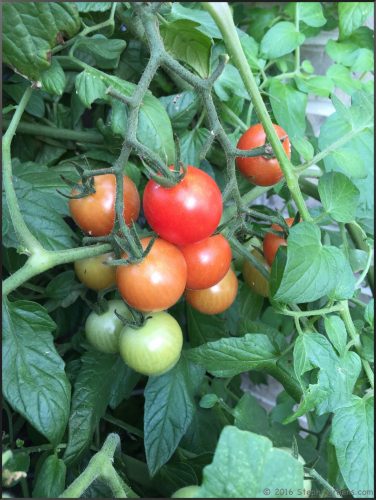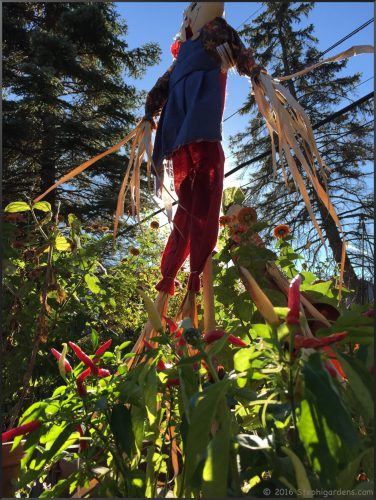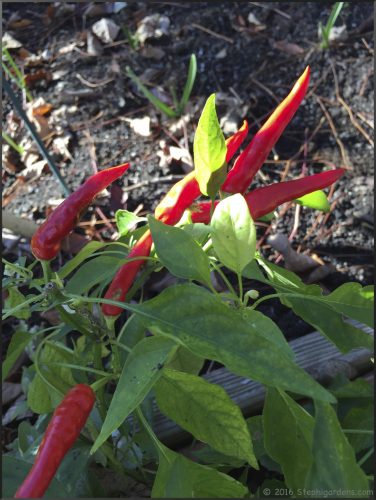 Even the heat loving zinnias are still hanging in there!  Their colors are blending beautifully with the fall garden colors.  I think after today, I'll be dead heading them for next year (Fall Seed Gathering Means Beautiful Summer Zinnias).  If you look closely behind the zinnias, you can see the fall garlic shoots indicating next year's garlic harvest.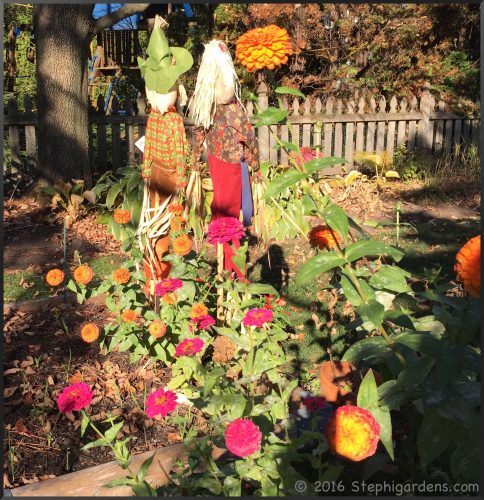 Despite the abundance of fallen leaves, the geraniums aren't looking like they're ready to be done anytime soon.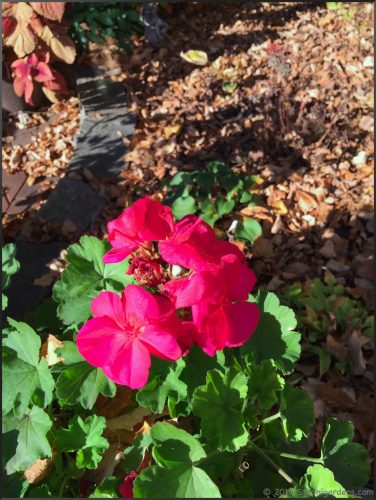 The cosmos are still blooming strong.  But, the hydrangeas behind them are ready to add winter interest to the garden.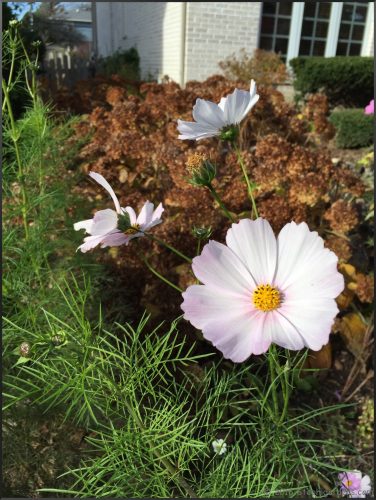 The Victoria Blue Salvia is in the same bed as the cosmo.  Usually this area is all salvia, but due to a mix up (well my mix up) when I ordered the annuals from a local plant sale, I didn't actually buy any this year.  These are self seeded from last year and added a nice splash of purple to the pink of the cosmo.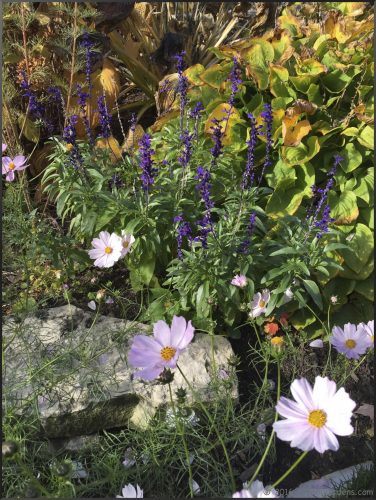 While the Purple Beautyberry bush (Callicarpa x NCCX1) is expected to look great this time of year, I thought I'd add it since it's a fairly new shrub and thankfully doing great!  I can't get enough of those fall purple berries and each year I've had more.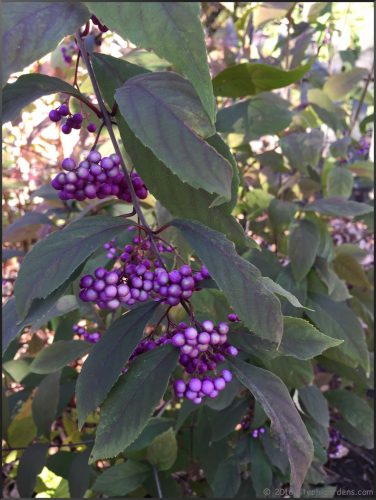 How's your garden been this fall?