A couple of weeks ago, I was at the Morton Arboretum for the Glass Pumpkin Patch. In the parking lot, right next to the car was the most gorgeous bushes with brilliant purple berries on it.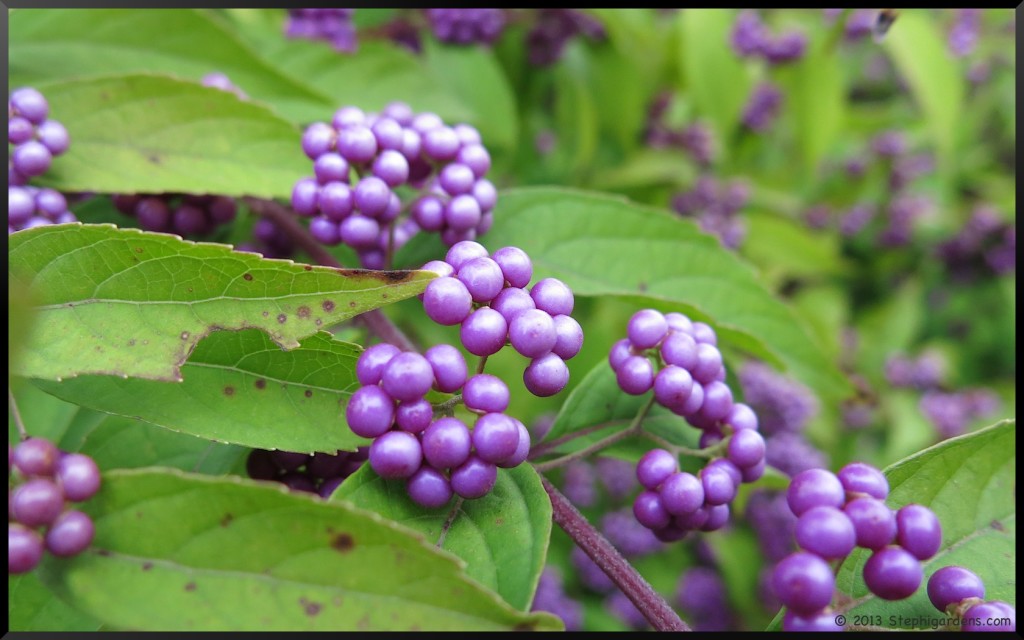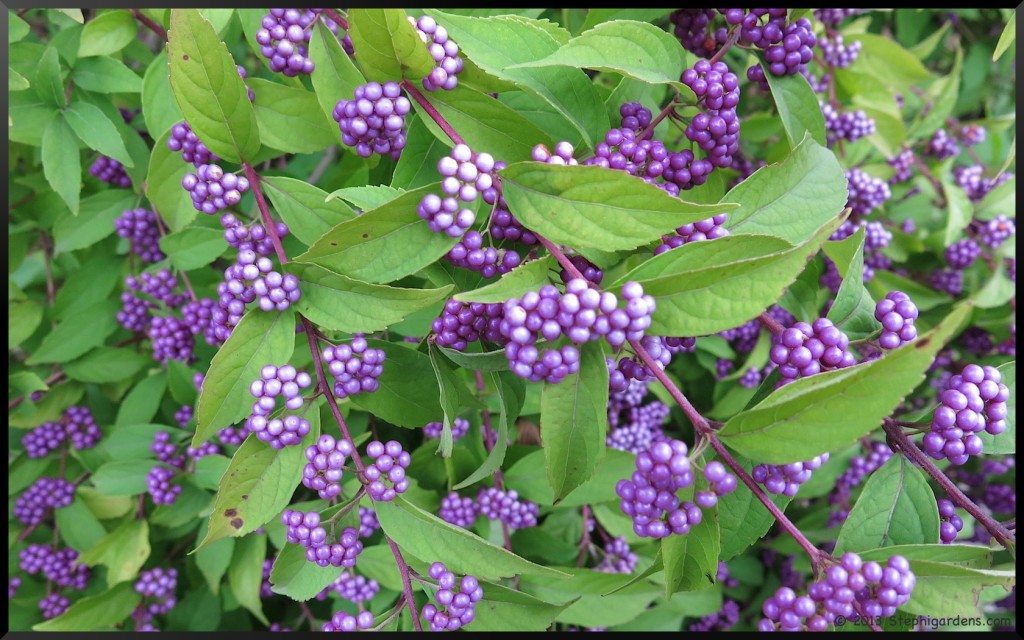 Thankfully, the Arboretum does a great job in labeling everything, and I could find the tag telling me what it was.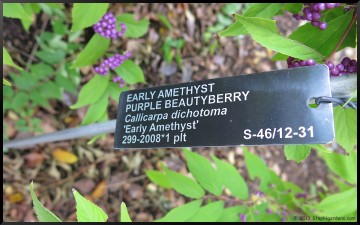 Callicarpa dichotoma is a native of China, Japan and Korea and grows best on full sun-part shade in zones 5-8.  It seems to be pretty hardy, generally free of serious pests or diseases, and is a fairly small shrub growing full size to about 4 ft x 4 ft.  It has small unimpressive pinkish-lavender flowers that bloom in late summer, but the berries that ripen in September and October are quite dramatic. A favorite of the birds, it holds its berries well into winter.  It should heavily pruned down to about 12 inches in late winter or early spring to have the best berry production.
This shrub looks like an excellent and interesting choice to replace my half dead redtwig dogwoods.  My local nursery carries C. dichotoma "Issai" which seems quite similar to the variety at the Arboretum.  Might be a little late now, but I will check into it in the spring.  Have you seen this stunning shrub?