There is nothing tastier than fresh berries from the farmers market. All those lovely strawberries, blueberries and raspberries.  But, there's also nothing worse than going to the fridge and finding them becoming fuzzy only a day or 2 later.  I tried different ways to try to prolong their freshness, and finally found something that worked–Vinegar.  Simple white vinegar.  Using a dilute vinegar rinse, I've had blueberries last up to 2 weeks and raspberries a week in the refrigerator!  (And with no vinegar taste, either)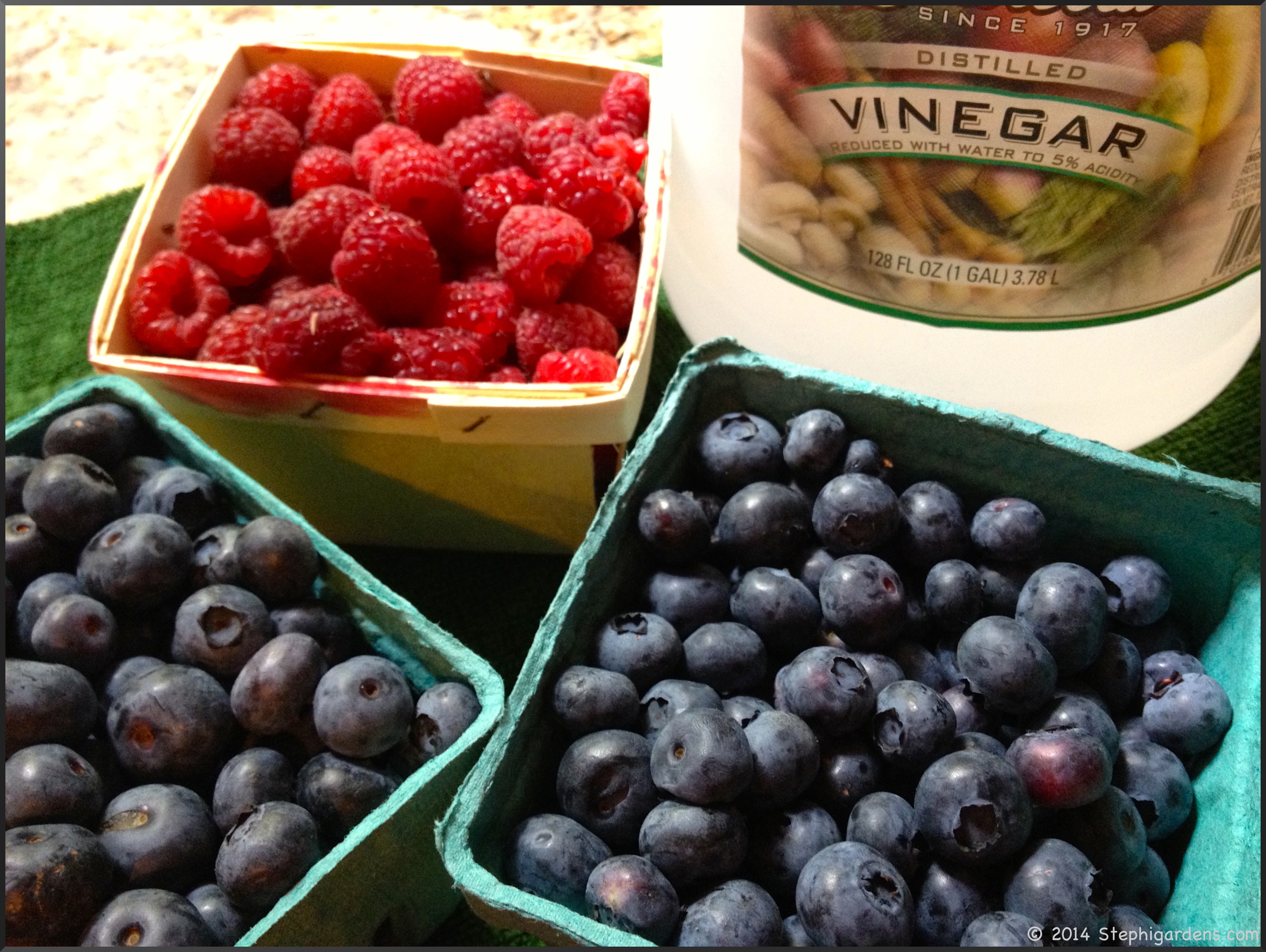 Place the berries in a colander and put into a bowl containing 3  parts cool water and 1 part white vinegar.

Soak for a few minutes, drain, and rinse under running water.

Place berries onto a towel to dry completely.  Some people suggest placing berries into a salad spinner for 15-30 seconds to dry, but I would only suggest that for firm berries, never for raspberries.

Store the dry berries uncovered (or loosely covered) in the fruit drawer of the fridge.  Enjoy!