The other day I decided it was time to get the first of the ripe roma tomatoes packed up for winter.  One of my boys came out with me to help, and needless to say he was impressed with the haul we got. So, in teen-age terms, we had some "garden swag". It was fun watching him search around for the ripe tomatoes, stumble upon a giant zucchini bat, and then realize that there was a whole pile of cucumbers hidden in the vines and tangled in the tomato plants.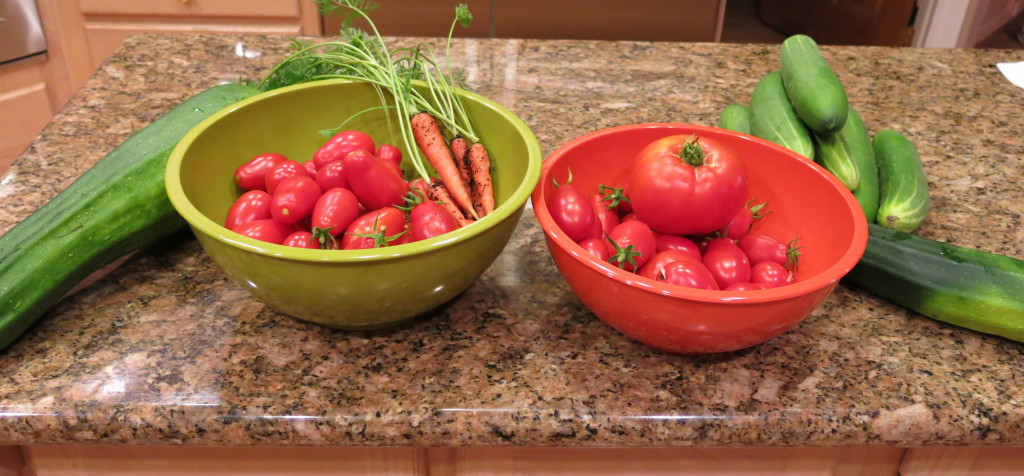 I didn't really have enough roma tomatoes to bother getting my canning equipment out, so I decided to freeze them.  It's really pretty simple and, as with most things, it's best used for cooking since some of the texture will be lost during the freeze thaw process.  I looked around for instructions and settled on some great information from the UNL Extension and fellow blogger,  Tomato Dirt.
Here's what I did…
Pick nice ripe tomatoes that are blemish-free.  Wash under running water and trim off the stem end.  I also made a small cut in the bottom to help later with peeling.  I had decided to freeze them peeled since the skins are just too tough in soups, etc.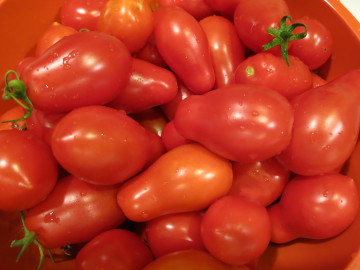 To  easily peel tomatoes, place the washed, prepared tomatoes into boiling water for about 1 minute.  You'll notice that the peels start to split.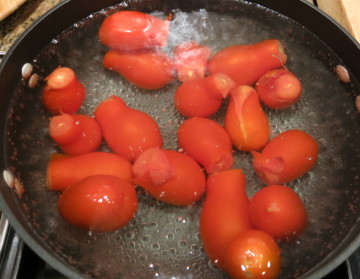 Remove the tomatoes with a slotted spoon.
And plunge immediately into an ice-water bath for about a minute or so.  The skins will then pop right off.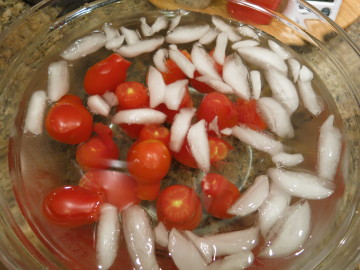 Then, you can freeze them whole, or chop coarsely.  I chose to chop them.  In the process, I also took out many of the seeds, since it's really the tomato "meat" that I want for winter cooking.  I packed the chopped tomatoes into freezer ziplock backs, squeezing as much air out of the bag as I can.  If you have a vacuum sealer, that'd be even better.  Off to the freezer they go.  They'll be fine to use anytime this winter.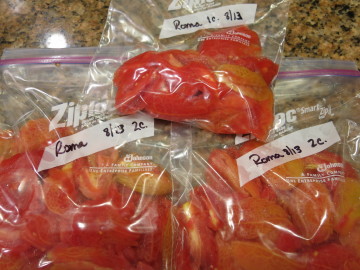 What are canning or freezing this year?