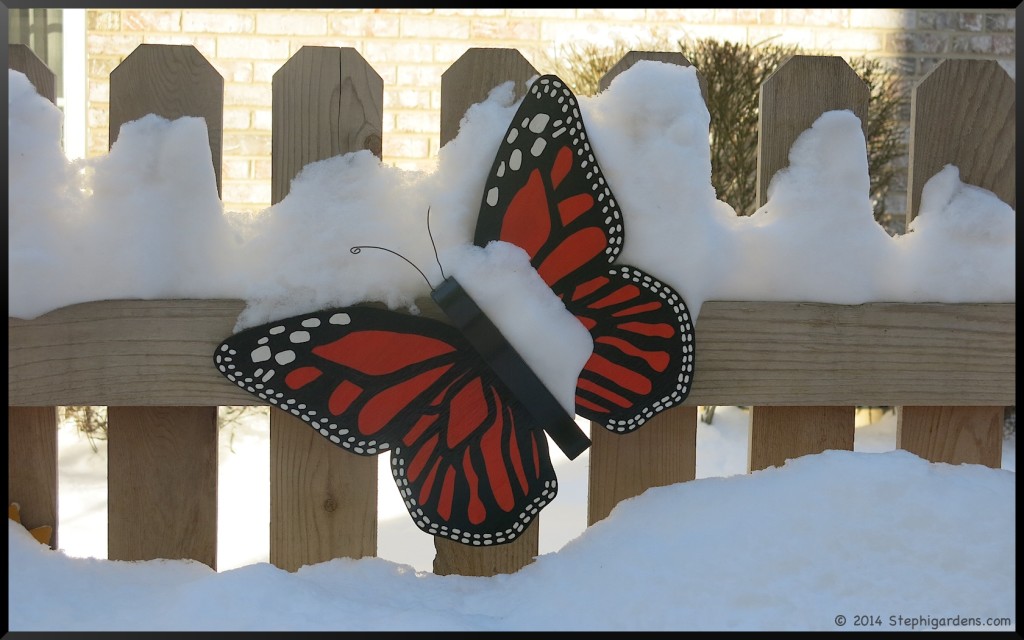 Since I moved to Chicago about 20 years ago, I can't remember having this much snow on the ground for this long.  It would snow, be pretty for a few days, and then melt leaving everything covered in a layer of depressing gray and brown.  So for as much as this winter has been a struggle, I do find it much prettier and cheerful than a normal winter.  One caveat though; it would be easier to enjoy if it weren't so constantly frigidly cold.
After the last snowfall earlier this week, we are now over 60 inches of snow this year so far, making it the 7th snowiest winter ever.  For the true weather nerds out there, by my measurements this is equivalent to 5.5 inches of rain since December 1, and has average around 7-8% water content.   That's very fluffy snow–great for all of us snowblowing and shoveling, but not very good for snowmen.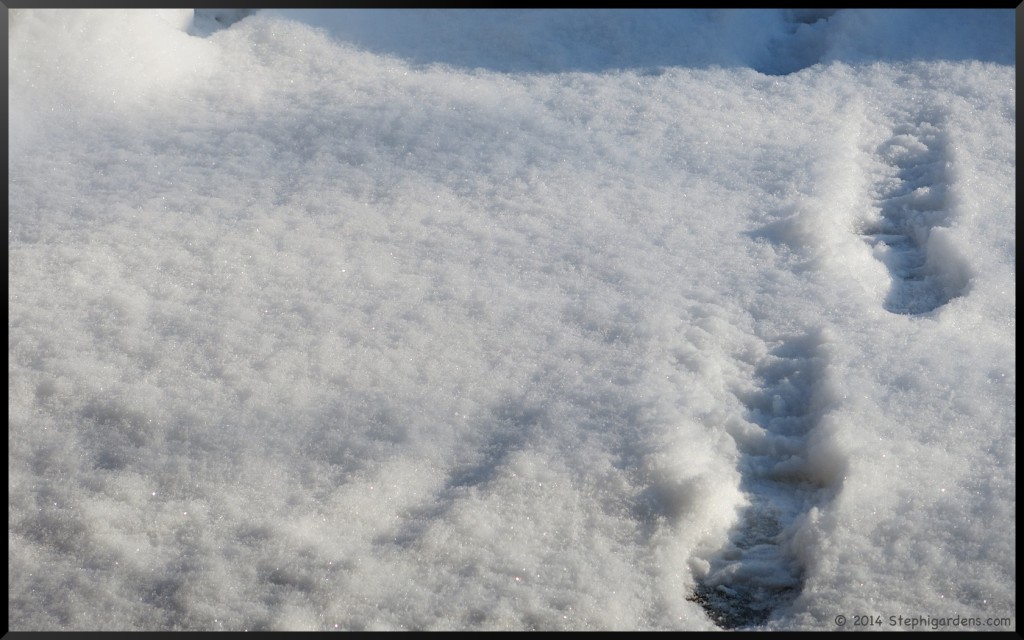 We have not seen our road since Christmas.  The main roads are clear, but we're a little lower on the village plowing totem pole.  I've never used my 4 wheel drive as much as I have this year, and on the plus side, my two relatively new drivers have become great snow drivers.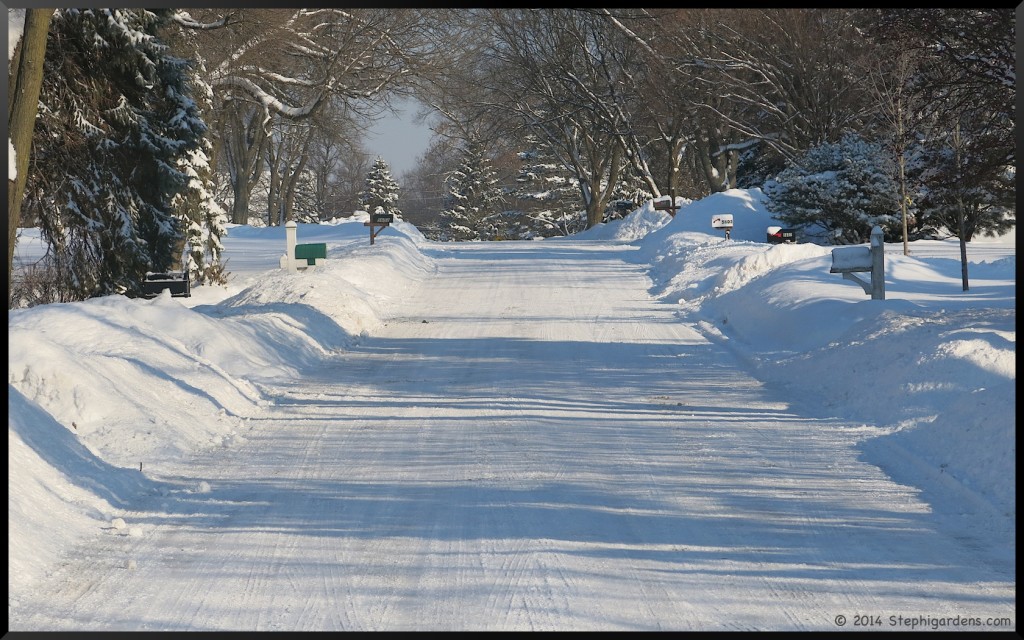 The plants and shrubs are hopefully surviving the snowpack.  I wasn't really prepared for so much snow, so the evergreens are on their own to battle the weight of the snow.  The yews and boxwoods seem to be doing pretty well, but some of the Arborvitae are not fairing quite as well and pretty large branches are falling over.   We'll have to do some more tying up of the branches in the spring.  I'd hate to lose the privacy screen they provide.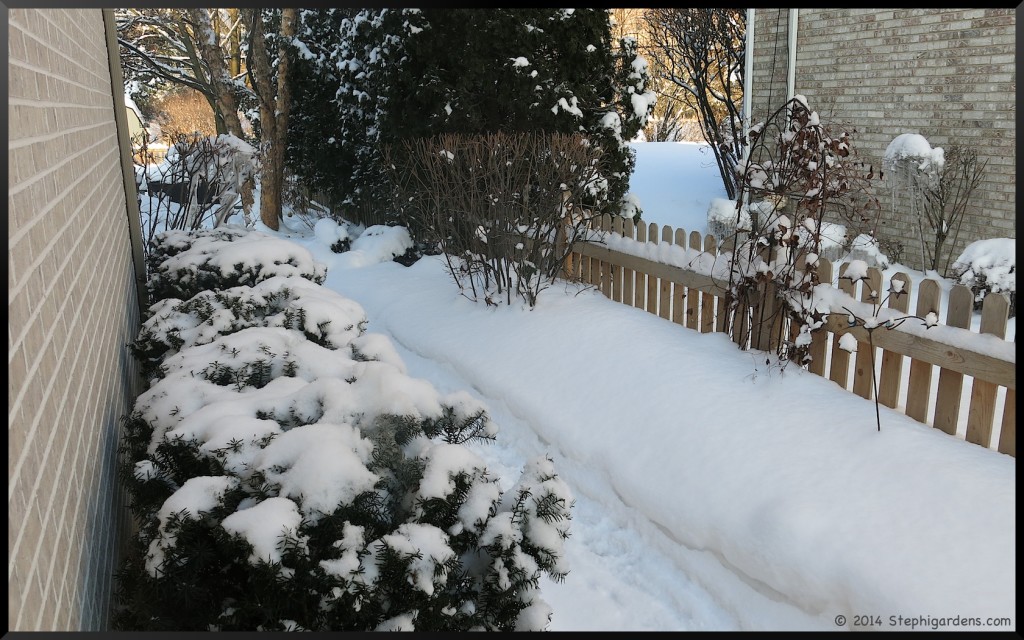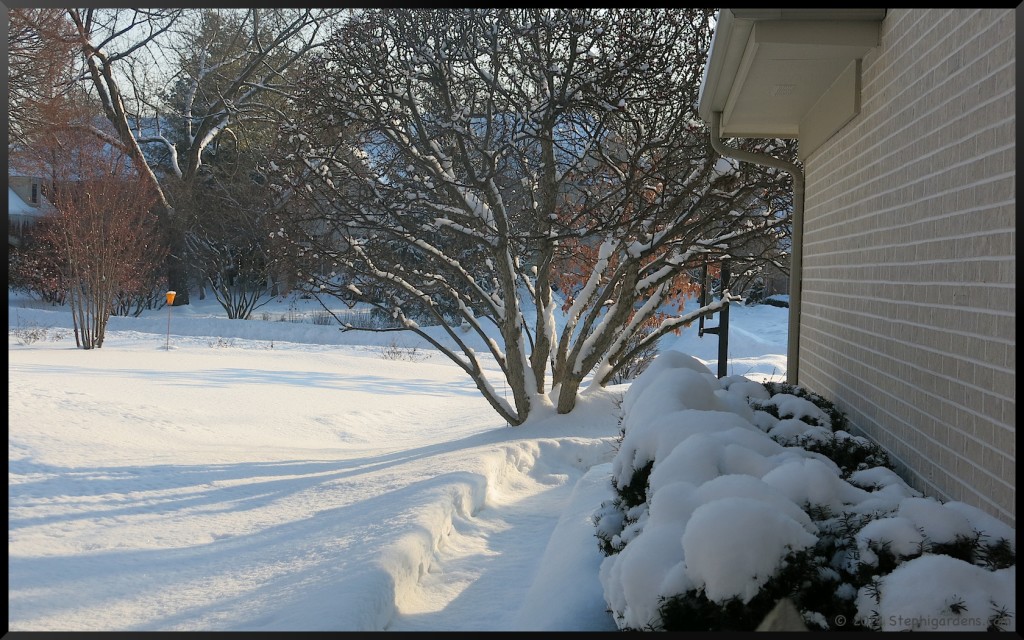 Another casualty of the snow is the Christmas decorations.  Santa is apparently still welcome at our house, and will be until he ground thaws.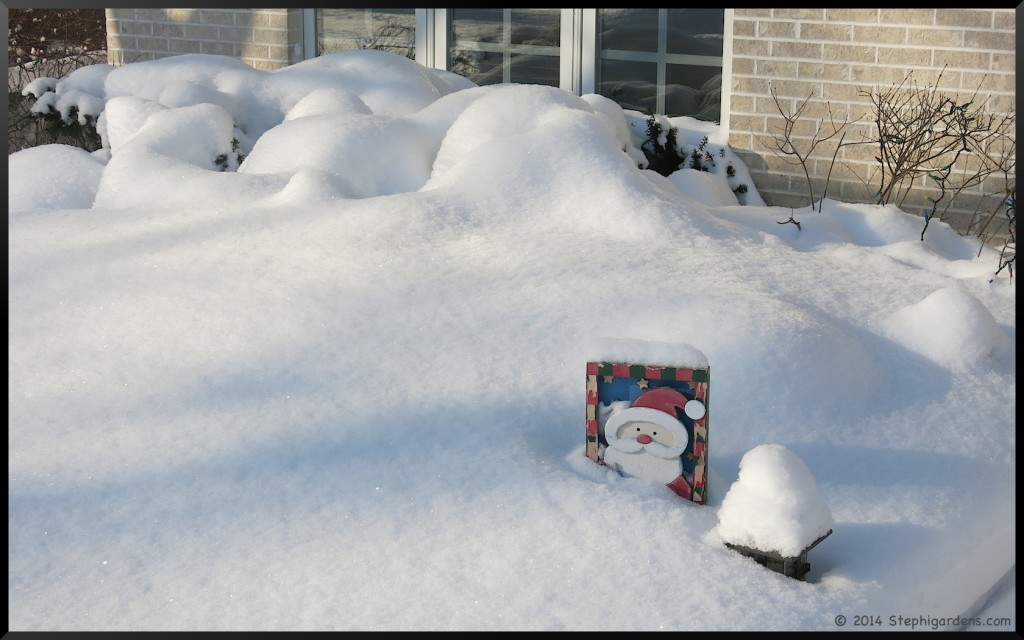 The lights are also going to be up for a while.  As much as I love Christmas lights, we have at least unplugged them so as to not annoy the neighbors.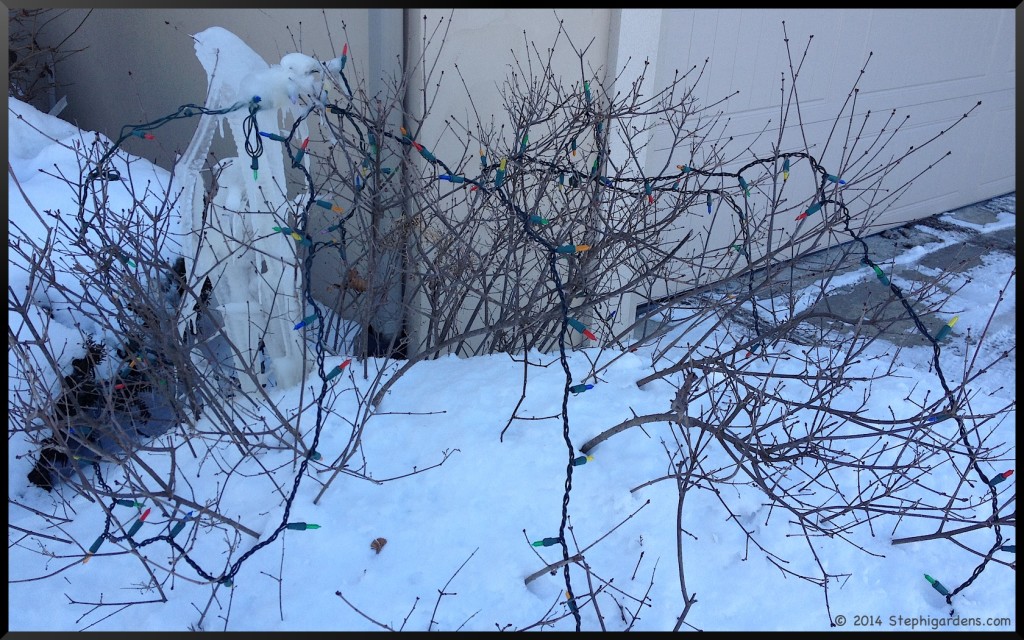 Our shed has been snowed in also since December.  And not just snowed in, but the frozen ground heaved the stones in front of the door and we haven't been in since before Christmas.  Thankfully, the snowblower had already been brought up to the garage, but inside is still all the sleds, snowshoes and a few more bird feeders.  Bummer for such a snowy winter!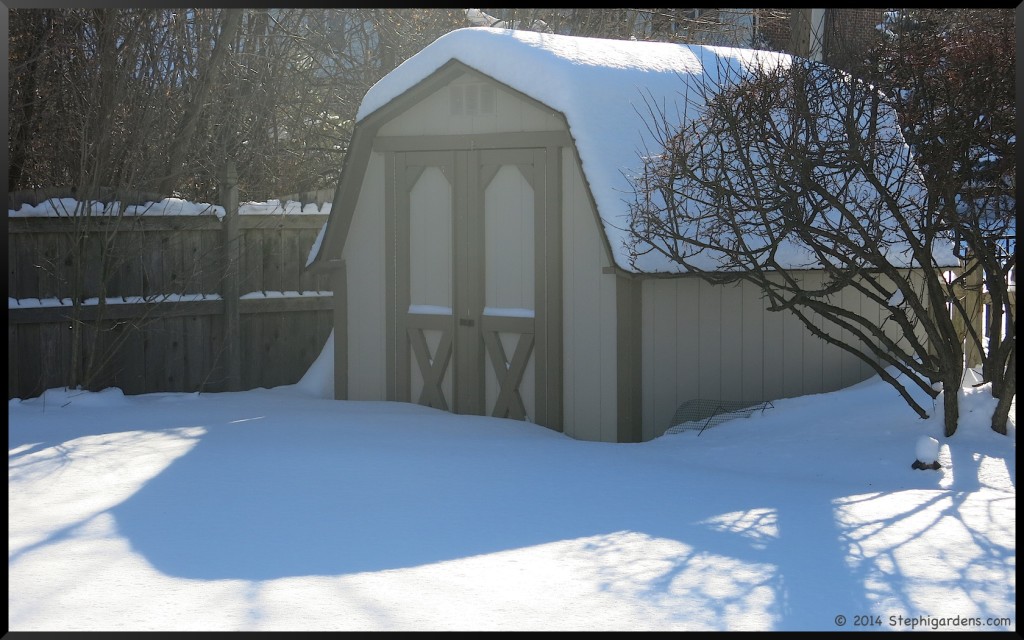 Then there's the ice.  As the sun has become higher in the sky finally, the snow-covered roof is beginning to drip.  Many of the shrubs have become encased in ice.   This Alpine Currant reminded me of an icy jellyfish.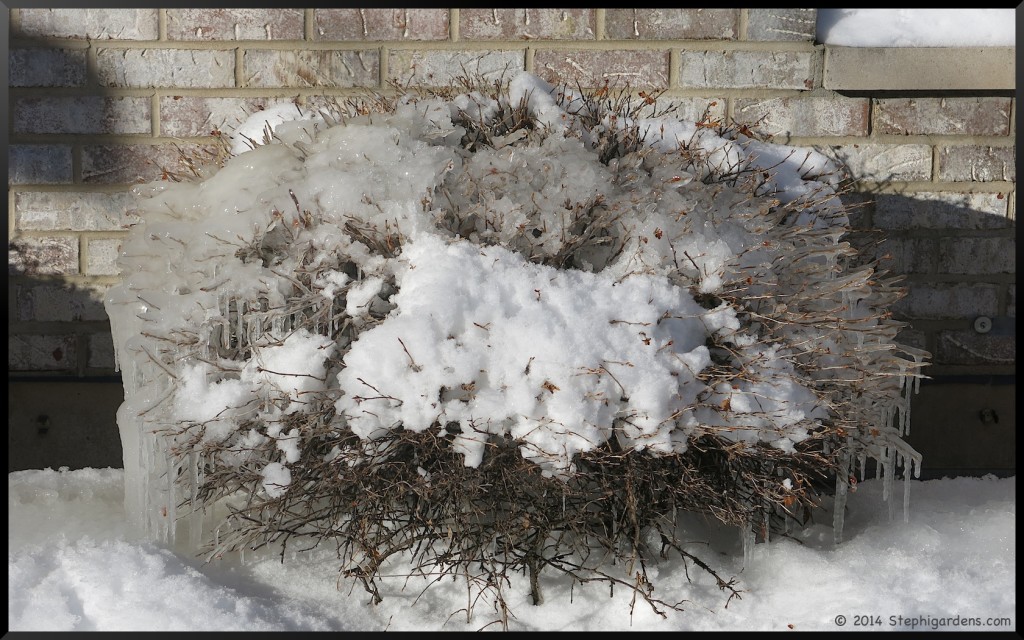 While the icy shrubs are one thing, icicles on the roof are much scarier.  There are inches of ice on the roof and in the gutter.  This is not going to be good as the temperatures begin to rise this week 🙁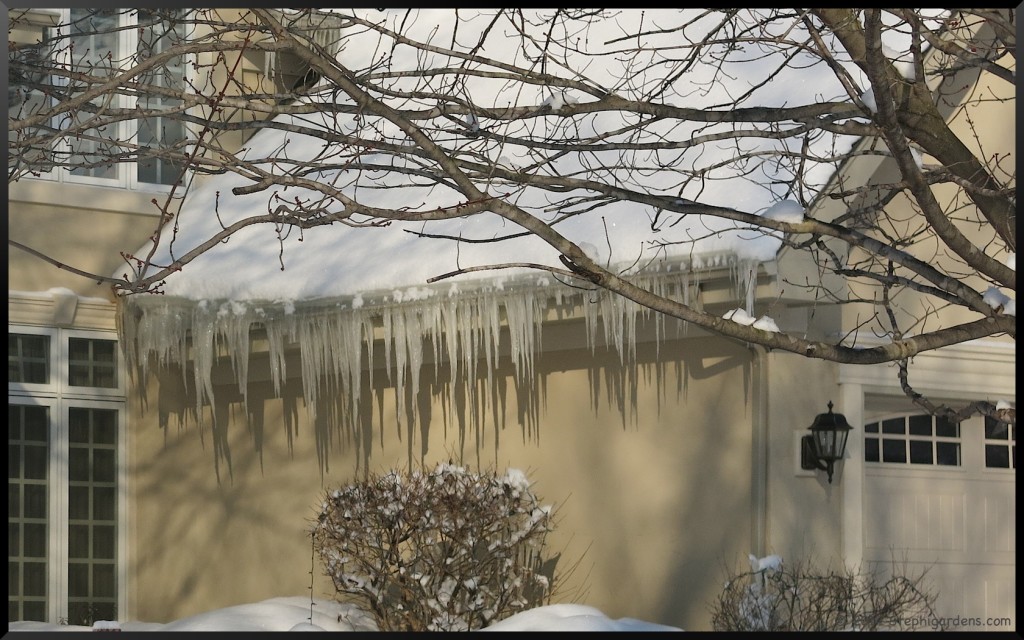 And I'm sure this pretty monarch wishes it had found a way to migrate south instead of spending the winter on my fence.  But, on the flip-side, it's located right out the side door and reminds me that one day, the real butterflies will return