We can only hope it is winter's last gasp.  Once again, we awoke to a fresh covering of snow.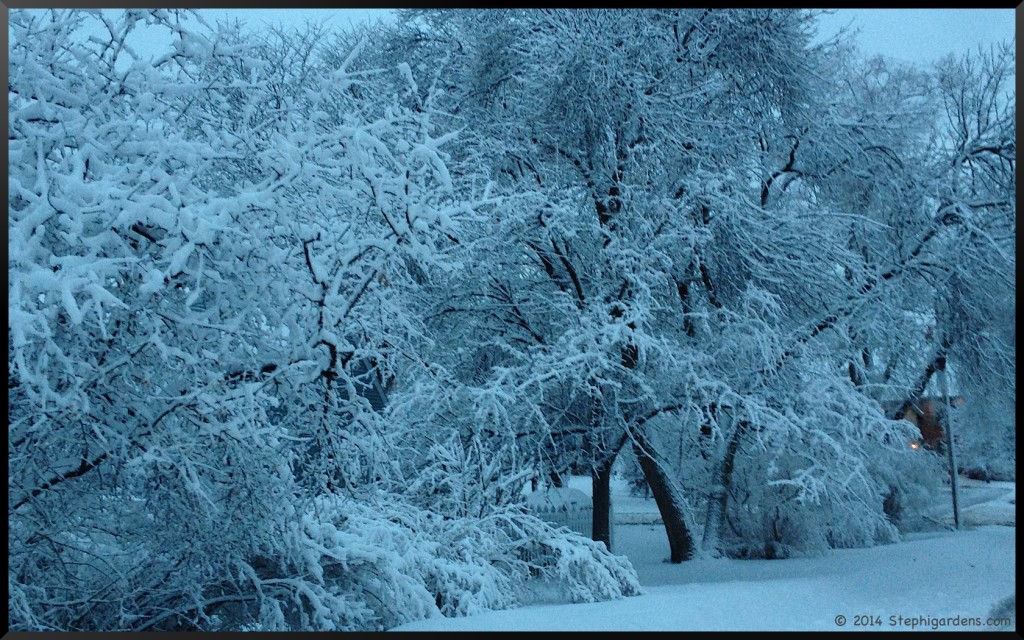 This was a typical heavy, wet March snow that covers everything it falls all. Hopefully, the damage will be minimal.  Some branches and tree limbs here and there were down, the evergreens are sagging badly again, but the power stayed on.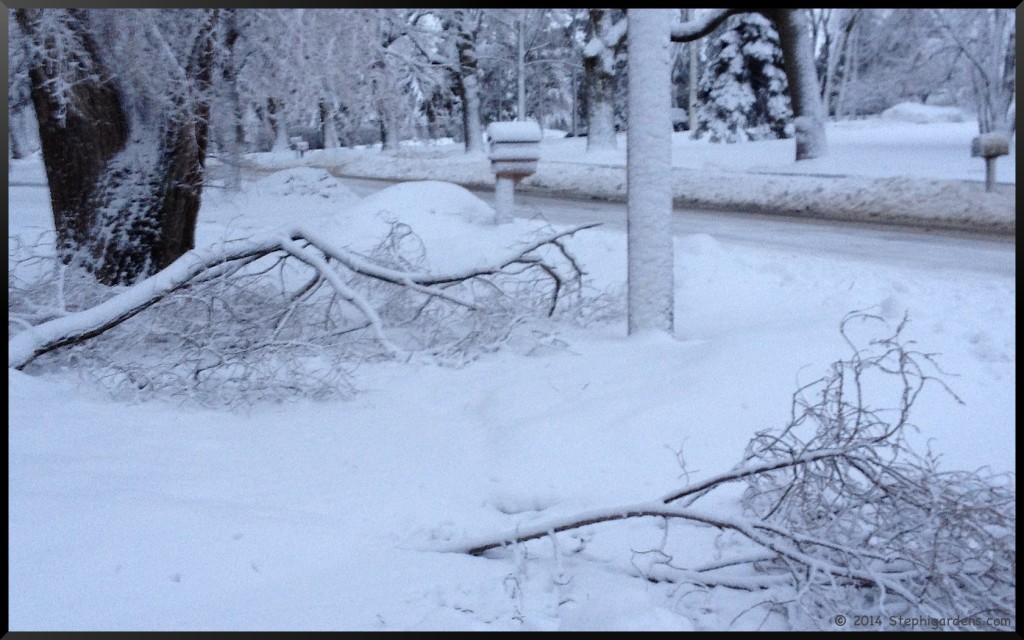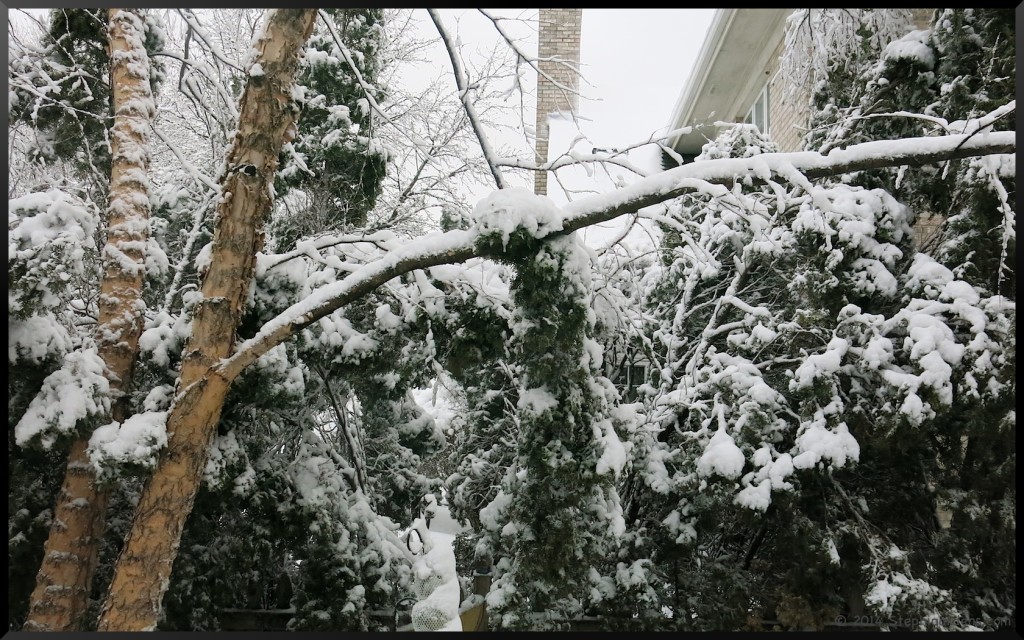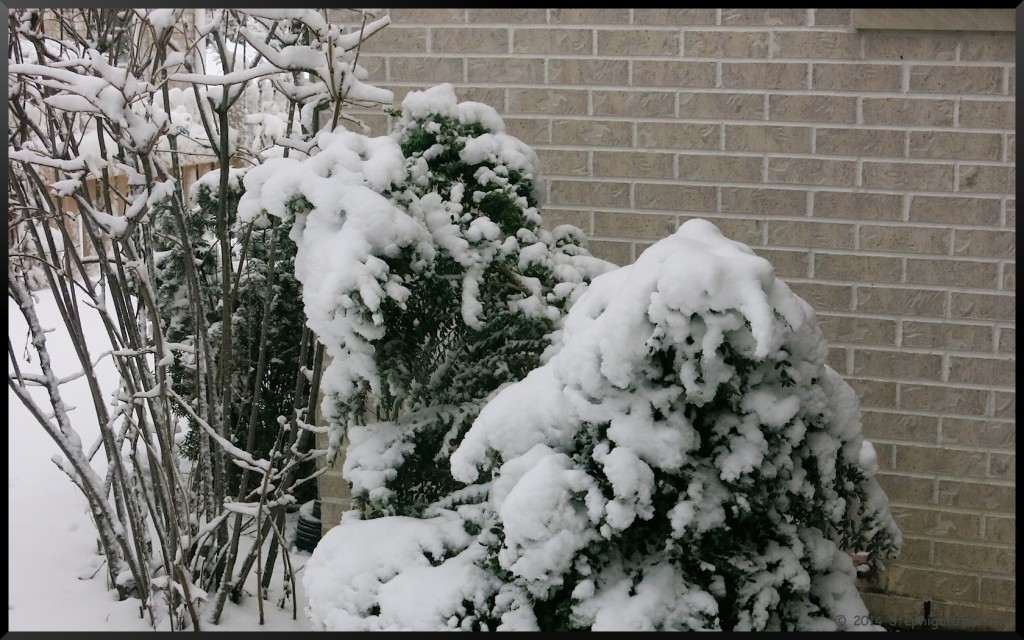 The view was really pretty this morning as the sun was rising.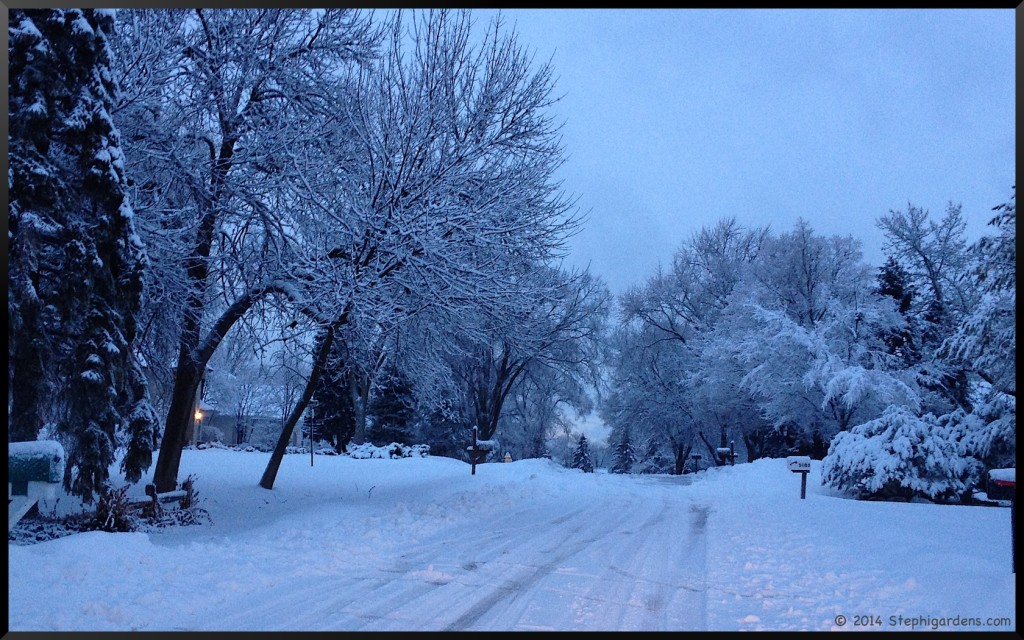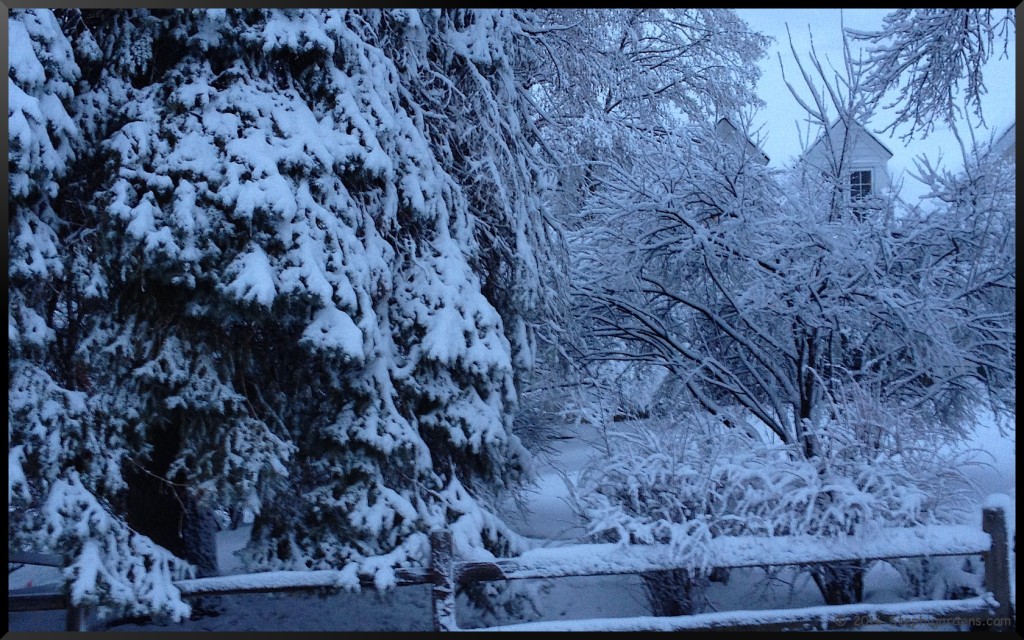 And all through the day every branch was frosted with snow.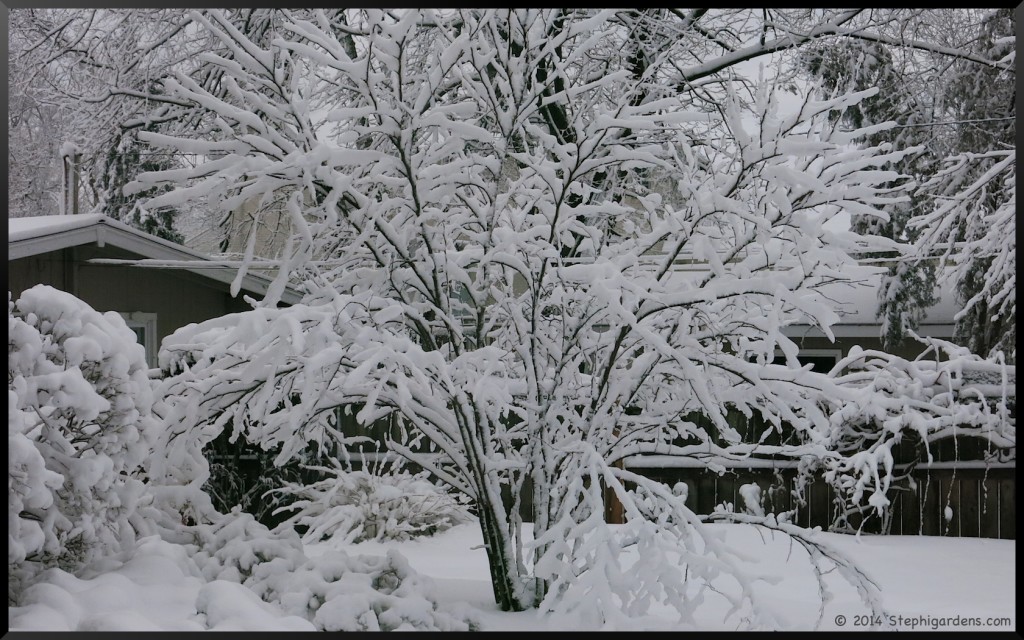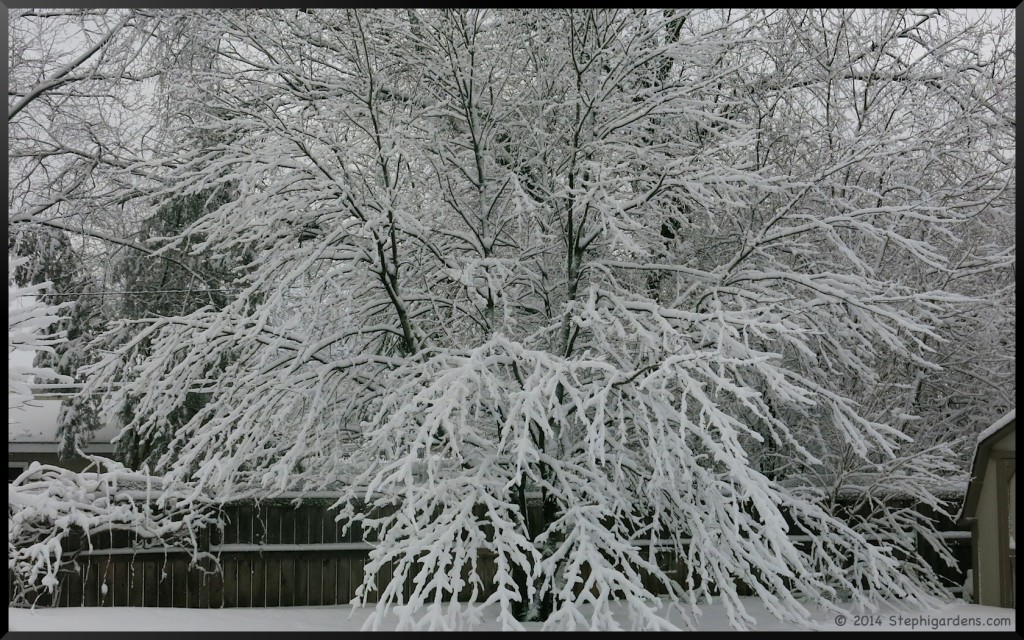 The chickadees were frisky enjoying the warmer temperatures…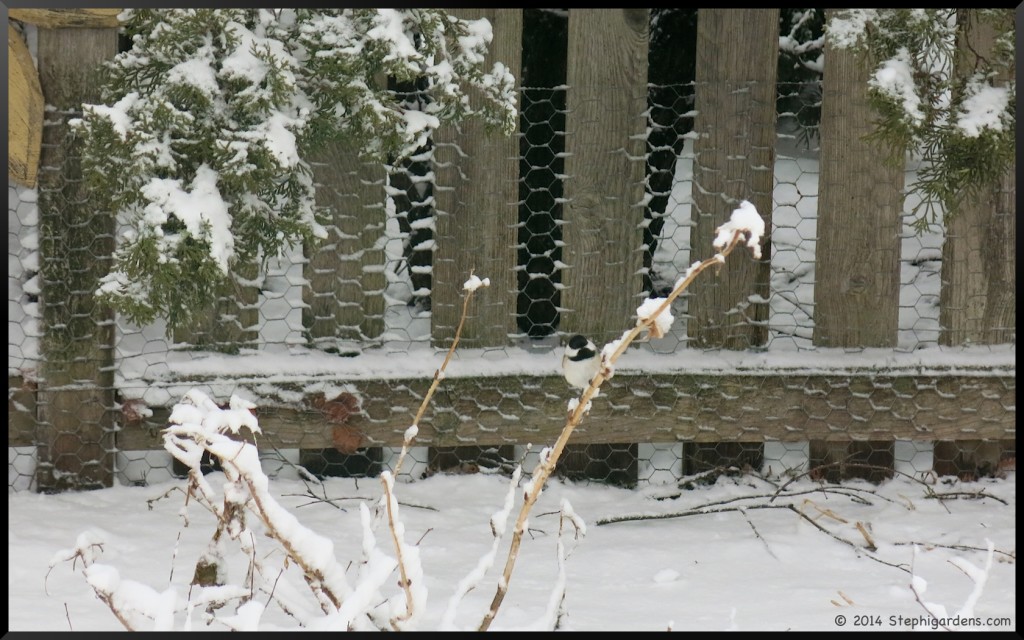 while the sparrows enjoyed the extra cover on "their" tree…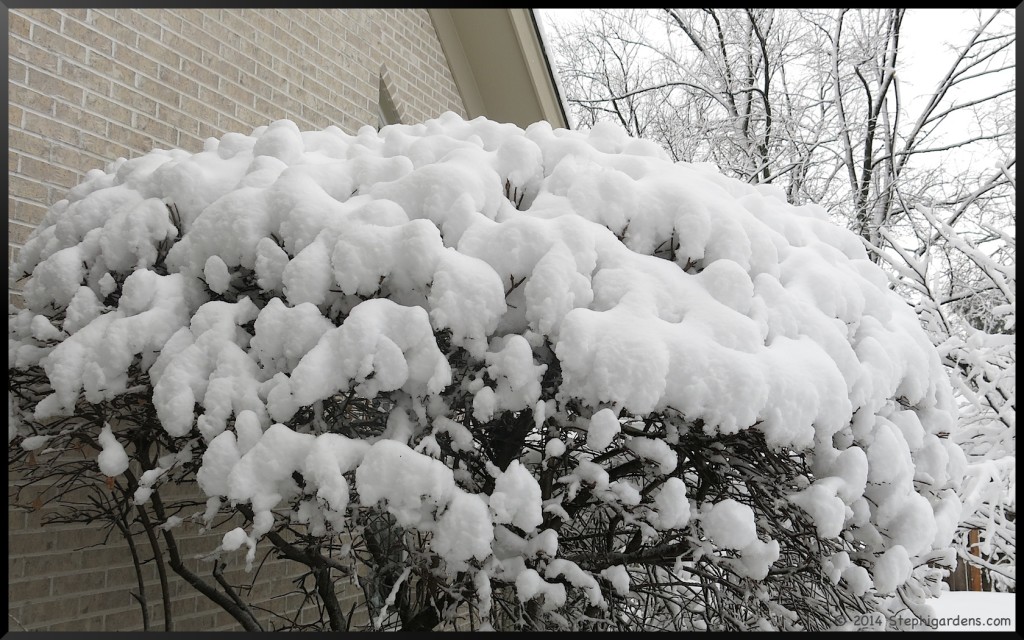 …while they tried to figure out if there was anything in the feeder.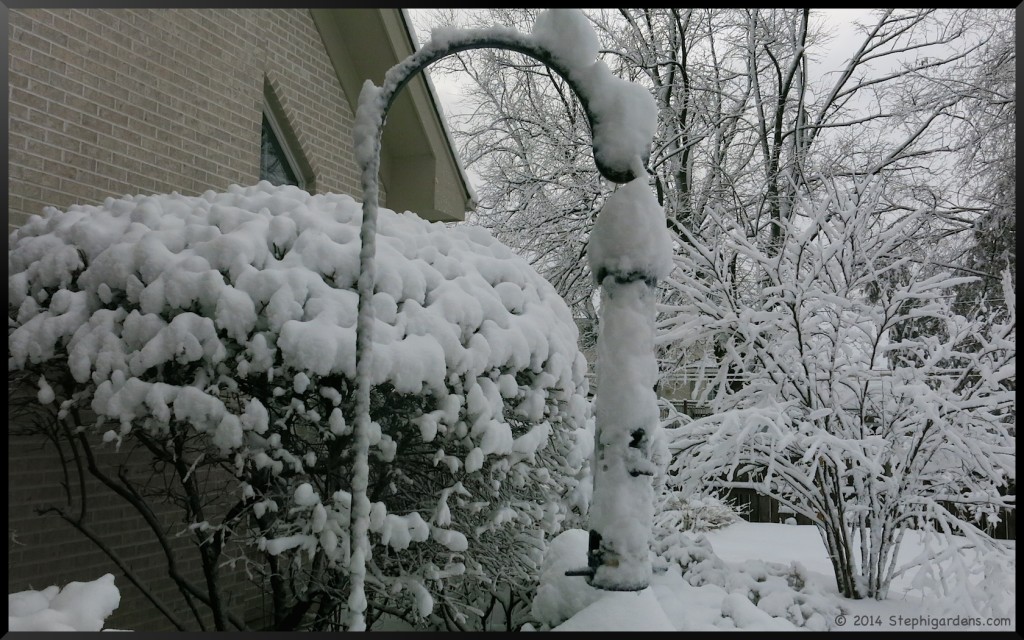 This was one of those snows where everything gets covered.  You'd better know where you are going, and remember the shapes of traffic signs from your road test days, since nothing could be seen under the snow stuck to the signs.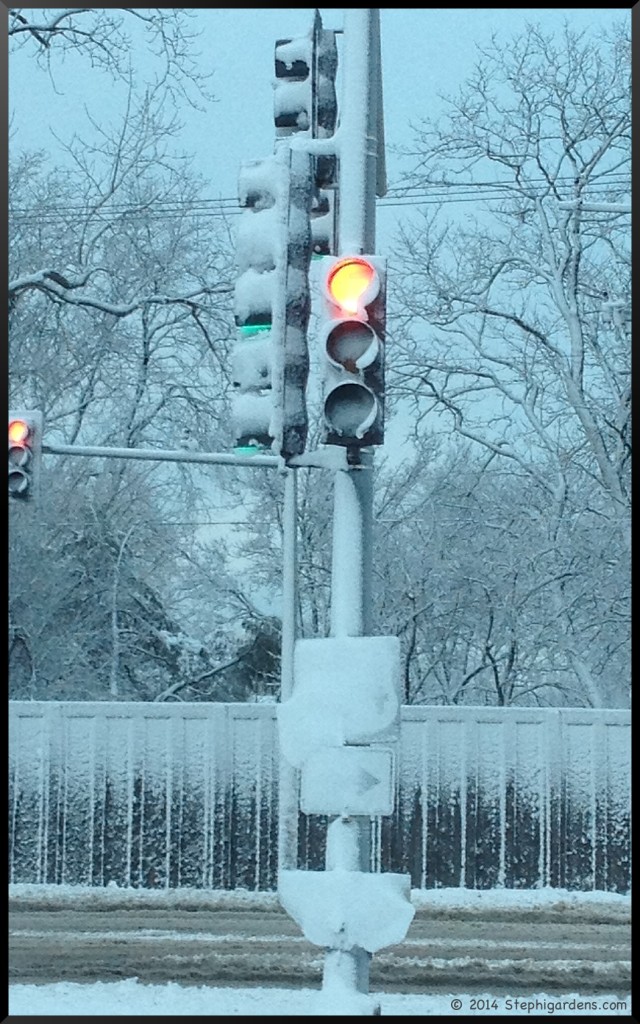 The Christmas lights are still up.  Almost beginning to wonder if they should just stay up until next year.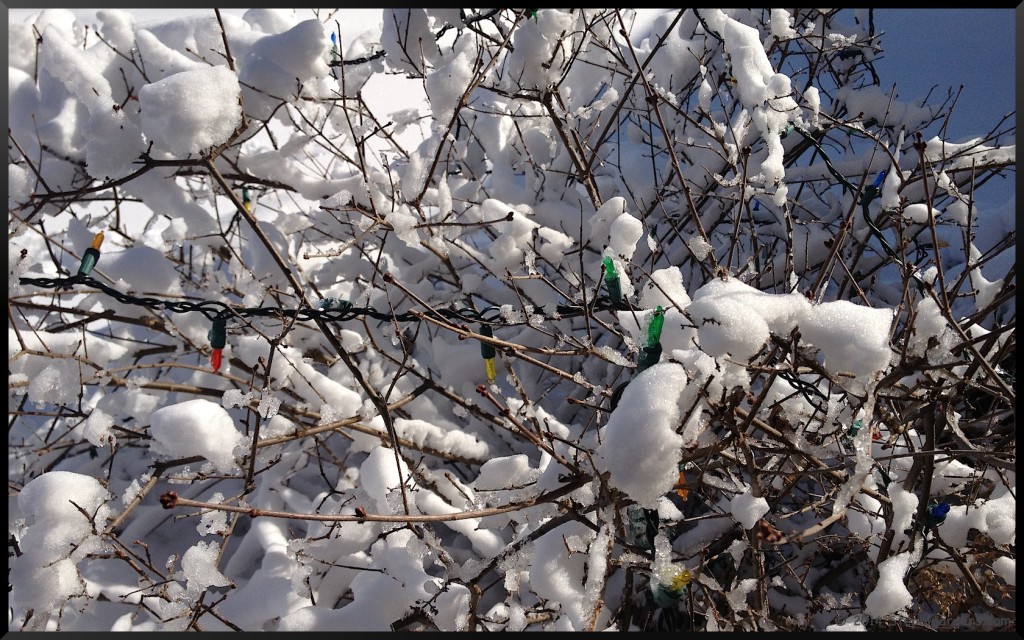 Our Westie is also happy to be able to enjoy the snow and sun without the frigid cold.  Maybe a snowman will finally pop up in our yard.  It's the perfect kind of snow.