Each year I head to the local garden store to pick out flowers for the planters.  The results are rarely the same from year to year since I just pick what I like at that moment.  Sometimes I might like yellows, other times maybe purples, sometimes more upright, others lots of vines.  This year for the front stoop I was in apparently in a pink/purple mood.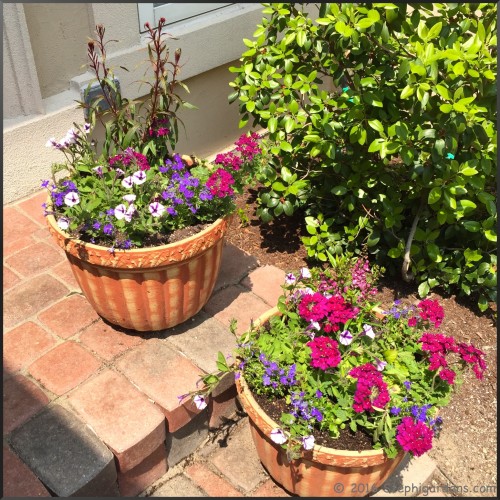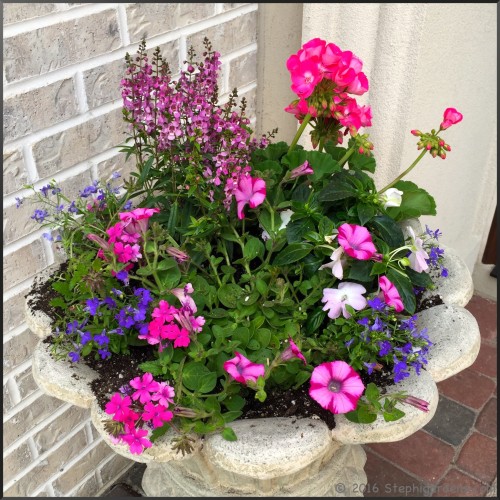 In the backyard, I am a creature of habit.  In two shady planters near the grill, I always put in coleus.  My local garden shop carries a great selection of coleus so every year I can mix and match.
The one lesson I learned through the years is check the height of the plants.  They can range from a few inches to a couple of feet, so match accordingly.  Otherwise that favorite may be completely dwarfed by its neighbor.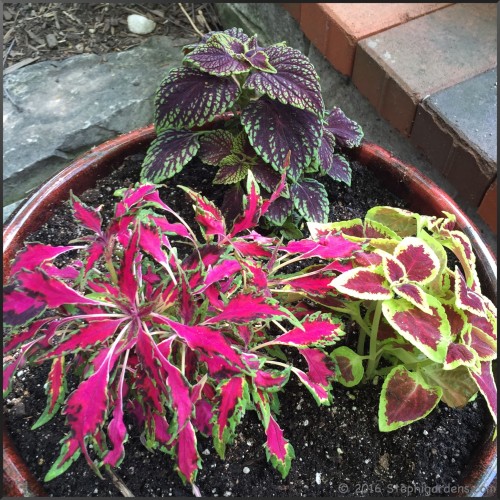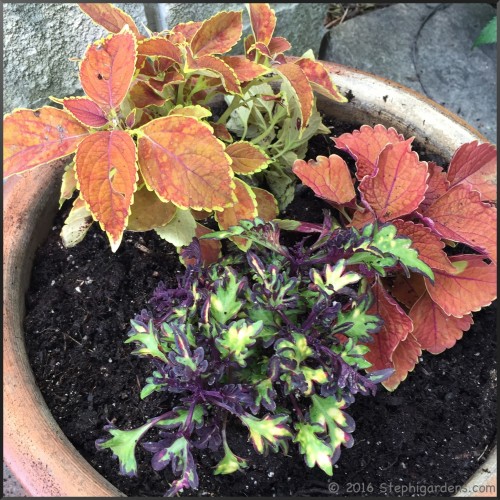 Then there's two long planters in the backyard that always have geraniums and something low.  Usually it's petunias, but this year I switched it up and used an annual lobelia.  I did notice in the first few hot days that they need a lot more water than the petunias.  Need to stay on top of that!  But they do look stunning next to the hot pink geraniums.
The last two planters have had a variety of things going on.  I haven't really decided what I like in them.  As it came time to plant them this year, I realized I was missing marigolds in the garden. They've been a mainstay in my garden ever since my first garden in NJ.  I miss how well they grew there, but as one of my favorites, I keep them somewhere in my yard.  It's definitely one of those love/hate plants for gardeners.  This year they went in the planters with some snapdragons.  The snapdragons aren't blooming yet, but soon will be attracting the butterflies and hummingbirds.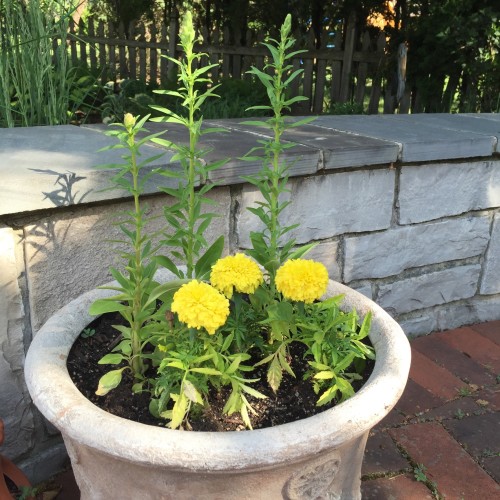 These are all recently planted, so I'm hoping they'd ill in nicely through the summer.  With enough water and some periodic fertilizer they should look great.
As comparison, here's some what these planters looked like last year…