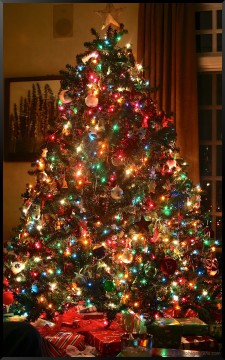 Our family room Christmas trees is like a trip down memory lane. It's a true hodge podge of ornaments and lit with my favorite colored lights.  Some years, when I have more time, I have a smaller tree I put in the living room that has the white lights and "pretty" ornaments on it.  While it is a beautiful tree, it's just not the same.
Every ornament has a story, so opening the ornament boxes always sparks lively conversation about a place we've been to, the places we've lived, a favorite childhood ornament, or what may have happened that year.  Here's some of what's on our tree:
We have a year ornament with our names on it for every year.  Started out as just the 2 of us, now we are 5 and a dog.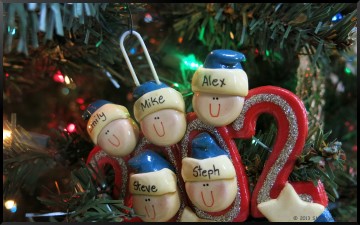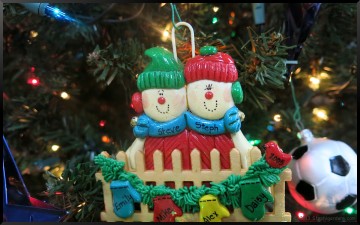 I try to remember to get an ornament from all the places we've visited and vacations we've taken.  Brings back memories!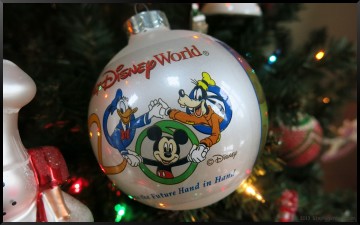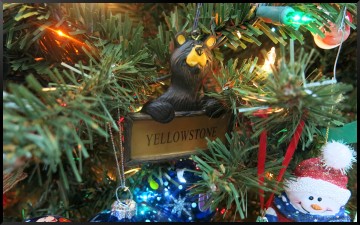 The kids' each got one of these the year the White Sox won the World Series.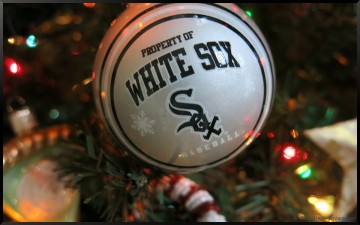 Remembering placers we've lived.  Sorry Philadelphia, we missed you somehow.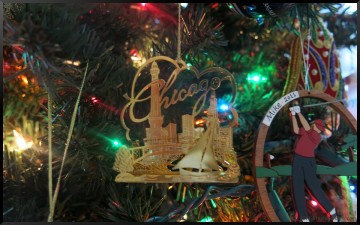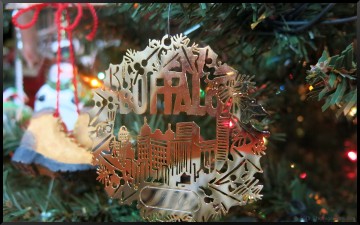 Of course, when you get a pet, there's all kinds of ornaments to collect now.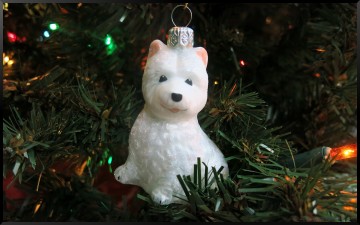 There are gifts from the kids, knowing my favorite things…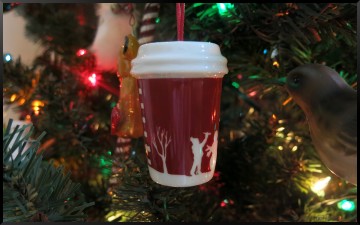 …and handmade gifts from friends.
Childhood ornaments of the kids' favorite things that year.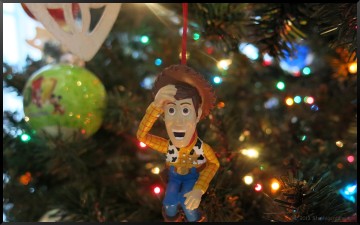 Lastly, there's the anticipation of what this year's ornament additions to the tree will be.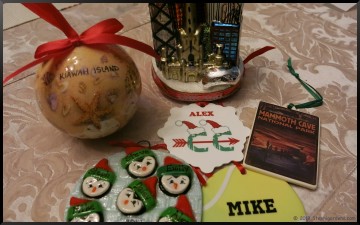 Here's hoping your Christmas is also filled with wonderful memories.