The tomatoes are ready for picking in bulk this weekend.  I been picking as needed for eating; BLT's, tomato mozzarella salad, grilled burgers, greek salads, tomatoes au gratin, and the list goes on. Do you have a favorite fresh tomato recipe?
But this weekend, I have the time to harvest them for winter storage.  In the meantime, the sun was just perfect a few days ago for a few shots with my new camera, a Canon Powershot G15.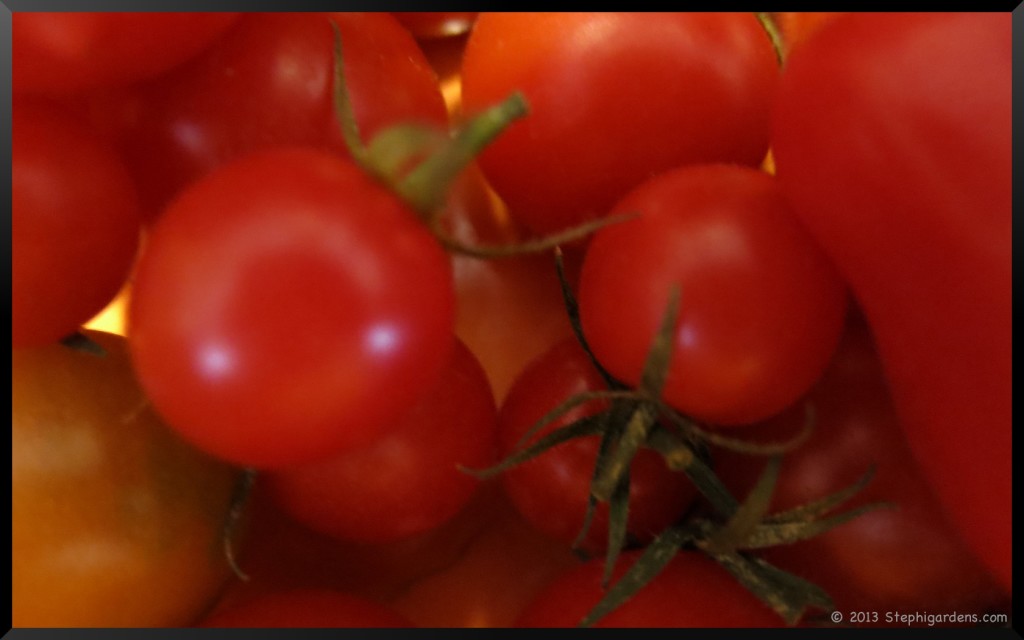 …and what are tomatoes without a little basil?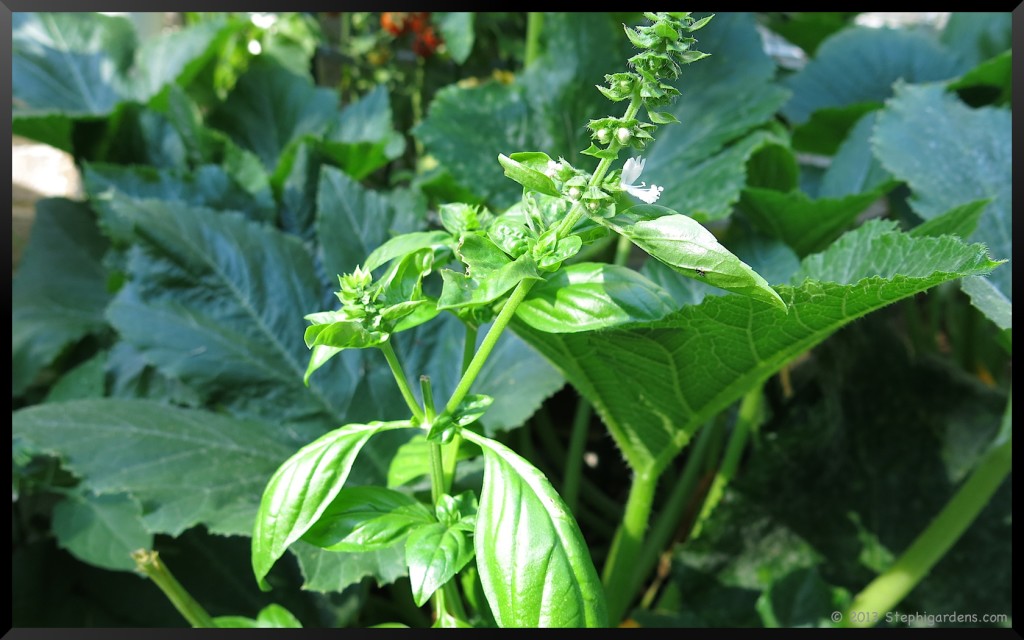 (BTW, as soon as I finished taking these pictures, I promptly pinched off the basil flower stalk to keep the plant from bolting)