I was recently lucky to travel to Asheville, NC with two wonderful girlfriends that I've known since elementary school. We saw the sites, ate great food and relaxed. Here's some of the things we did on this fabulous girl's weekend to this great city.
Thursday
Once we arrived, me coming from Greenville Spartanburg Airport and my girlfriends from Charlotte, we checked into our hotel. We decided to go for clean, reasonably priced and convenient, and found the Country Inn and Suites Asheville Mall to fit the bill perfectly. We caught our breath and then headed right out, not wanting to miss a moment of fun. We planned an early dinner at Cúrate Bar de Tapas, a traditional Spanish Tapas Restaurant. Absolutely delicious, wonderful service and decor!! We just kept ordering one delicious plate after another. Highly recommended, be sure to make reservations.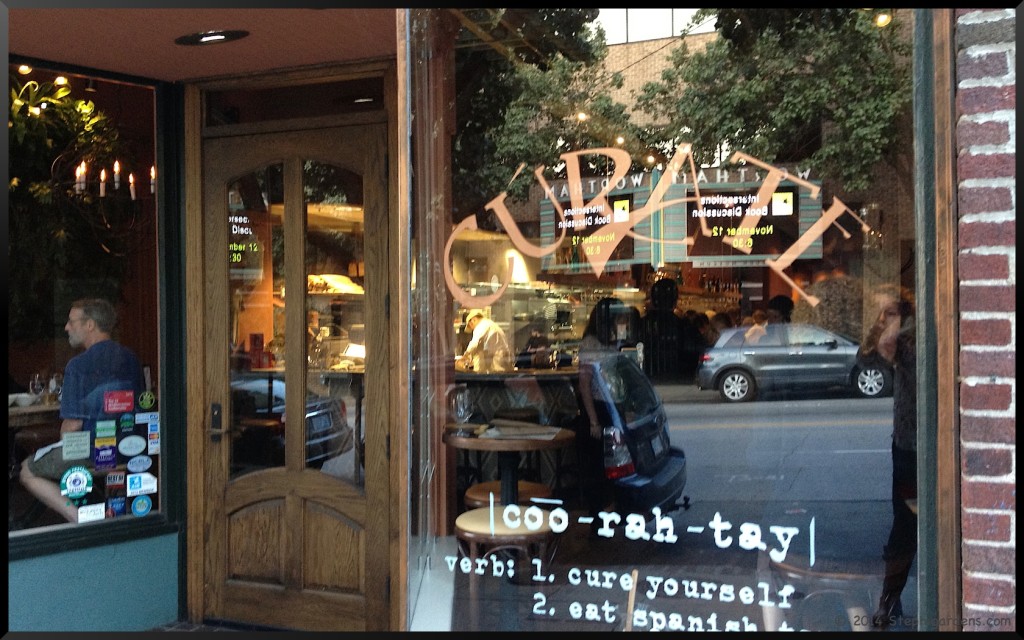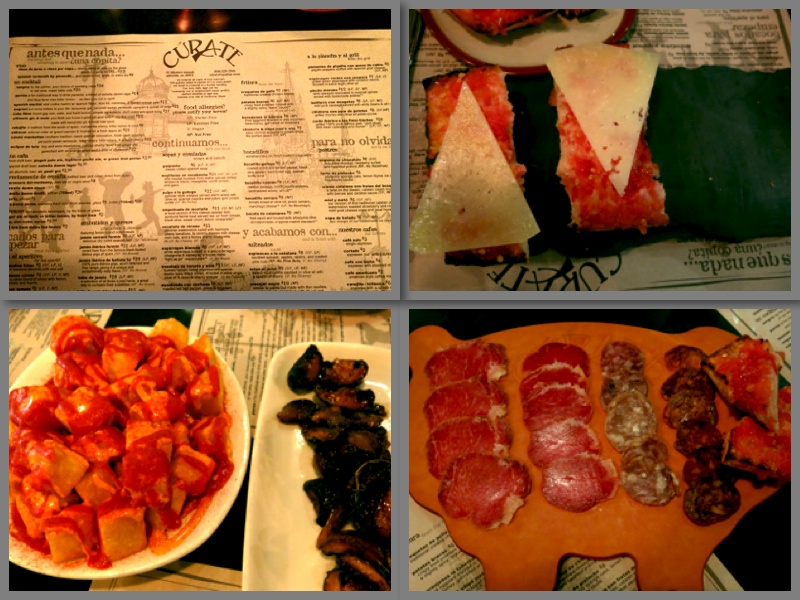 From there, we headed to our first tour, a haunted Asheville trolley tour. While the tour we took is no longer available, you can check out others at Explore Asheville/Haunted Tours.
At dusk, we climbed aboard our open air trolley for a 90 minute tour of the "darker side" of Asheville. Intermixed with an overview tour of Asheville, we were entertained by legendary stories of the spooky and scary and the murder and mayhem, that is part of Asheville's history. We were thoroughly entertained, and even a bit unnerved by the trip. You can read about many of the haunted stories of Asheville, including the stories associated with the sites below
Friday
The next morning, we went to one of the best breakfast spot we have ever been to, the Tupelo Honey Cafe in downtown Asheville. Everyone will say it's the place to go, but this artsy little cafe isn't touristy at all. Truly a breakfast gem. We arrived a little after the morning rush, so there was no wait. After ordering, their famous biscuits arrived and they, of course, were fabulous. I followed up with a Tupelo Omelet with Maple Peppered Bacon. All of us were full and ready for the day.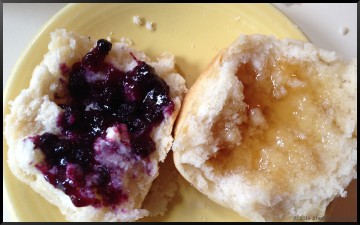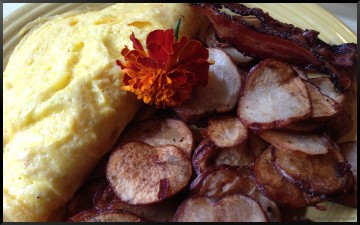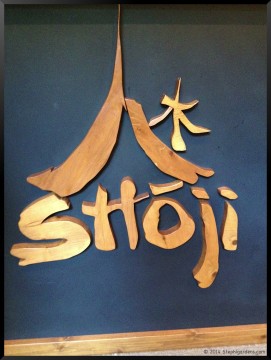 Our next stop was the Shoji Spa for some rejuvenation and relaxation. Shoji Spa is not your typical spa, but instead a secluded, peaceful hideaway offering Japanese style soaking and massage. We weren't sure what to expect as we drove higher and higher up the mountains south of Asheville. It really wasn't far, but you felt miles away from civilization. Once we arrived, we knew we had stumbled into something special. We had reserved a decadent sounding soak and massage package. After soaking outdoors in our own private hot tub, complete with Japanese Tea service, our muscles were perfectly relaxed to fully enjoy our massages. Be sure to check their website before making reservation. They have seasonal specials and coupons worth exploring.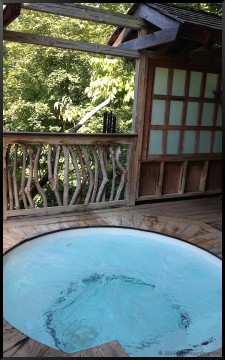 Now that we were rejuvenated and relaxed, we were off to the 12 Bones (River Store) for some famous Asheville BBQ. I was especially looking forward to this since I had been lucky enough to get some of their sauces as a gift, so I already had an inkling as to how yummy this was going to be. 12 Bones is a unique, casual lunch-only experience that usually includes waiting in a line that snakes around the building to order your food at the counter, then sitting either indoors or outside on picnic tables.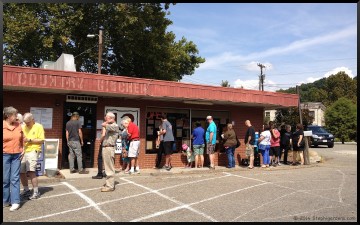 But it's worth the wait. We each got a different BBQ dinner plate that come with 2 sides and cornbread. Since we were on vacation, we topped it off with a piece of pie. We were really hungry! Then we shopped and all went home with a few bottles of BBQ sauce.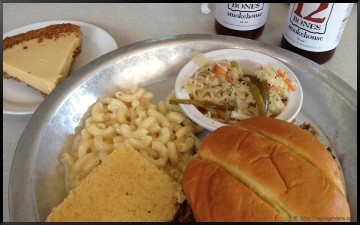 We had a little time at this point and went into downtown Asheville to do some shopping. One of our favorites was Mast General Store. We spent quite a while poking around in the store that is a mixture of traditional clothing, outdoor clothing and gear, and an old-fashioned country store. We had fun picking out candy we remember from way back when to enjoy later. Then we headed to the French Broad Food Co-Op on Biltmore Avenue to pick up our favorite beverages and wait for the 5 pm Lazoom Purple Bus to show up.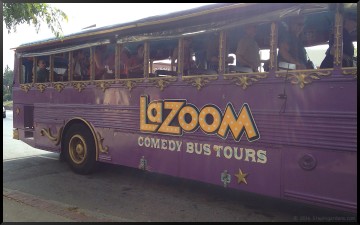 We were curious what a Comedy City Bus tour would be, but it turned out to be both quite interesting and hysterically funny. Truly one of the most unique and funniest comedy shows we've ever seen. Our "tour" guide was Erline Hooch, and the comedy just went from there. She and her guests had the bus in tears from laughter. Be sure to make reservations, they frequently sell out their tour. It is also definitely fun adult humor, and they won't even let you on if you are under 13.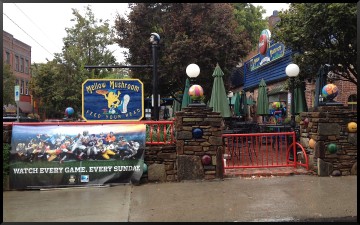 We had skipped dinner, so we stopped by the Mellow Mushroom Pizza for a late night snack. It may sound common to some, but for us northerners, it's a treat to get to go there.
Saturday
Next up on our agenda was a visit to the Biltmore Estate.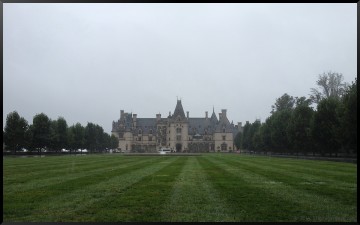 We followed their advice and bought our tickets ahead of time, both to save some money and to avoid the lines at the entrance, and got there early to beat the crowds. Unfortunately for us, the weather didn't cooperate and is poured all day. But, we still got to enjoy the house tour, just not walking the gardens (which we didn't miss entirely, we just viewed some of them from the car). We chose to do the self-guided tour and found the docents to be full of information whenever we had a question. Lunch was at the Biltmore Stable Cafe. It's the original 19th–century stable turned into a wonderful café, complete with dining tables in the renovated horse stalls. Interesting place to eat, and delicious too.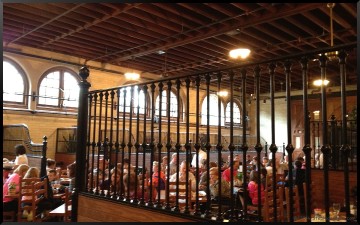 After lunch, we had just enough time to head up to the Blue Ridge Parkway and visit the Folk Arts Center at milepost 382. The Folk Art Center houses the Southern Highland Craft Guild, which sells authentic traditional and contemporary crafts of the Southern Appalachians. The center also has a bookstore, art galleries and live craft demonstrations. We all found some trinkets to bring home with us.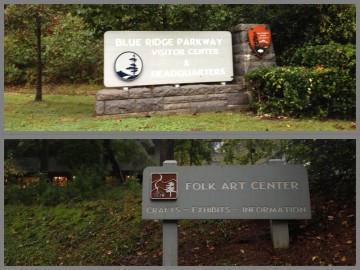 Heading back down the mountains to Asheville, we next headed to Historic Biltmore Village to shop and eat. We were a little late getting back, so many of the unique, locally owned shops were already closed for the evening. We did stumble upon the Tree and Vi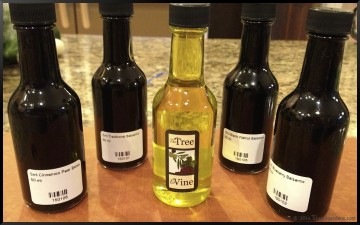 ne, an independent olive oil and balsamic vinegar tasting shop. We enjoyed some tastings and found some unique combinations of flavored oils and balsamics to bring home.
Finally, after quite a discussion of all the great choices, we chose The Cantina for dinner. It serves " Fresh Mex–all your favorite south of the border delights with a local twist". I'd highly recommend starting with Red Sangria and the Queso Dip.
Sunday
We all had afternoon flights, so on our last day we were able to enjoy breakfast again at Tupelo Honey Cafe. Even though there was a bit of a wait this morning, it was well worth it! After breakfast, we made a quick side trip to the Thomas Wolfe Memorial Visitor Center to pick up a couple of books. Lastly, in keeping with the author theme, I visited the memorial of the tragic Highland Hospital fire that took the life of Zelda Fitzgerald. While the exact location is now a shopping and office complex, some of the hospital buildings remain and are pointed out on the tours of Asheville. Then it was off to our respective airports after a wonderful weekend in Asheville with friends. Wish we had more time to do everything on our to do and places to eat lists, but have to save something for another visit!
Helpful Asheville Travel Resources:
Explore Asheville
Asheville Area Chamber of Commerce
Asheville.com
Romantic Asheville