I was surprised to see so many mushrooms on a recent fall trip to Door County, WI.  I know many varieties grow well into fall, but with the mild El Ninõ winter we seem to be having, many plants including mushrooms are lasting well past their usual growing seasons.  The Coprinus comatus (Shaggy Mane) was the first mushroom that caught my eye.  It was popping right up through the gravel driveway.  
Each morning was this most interesting stalk–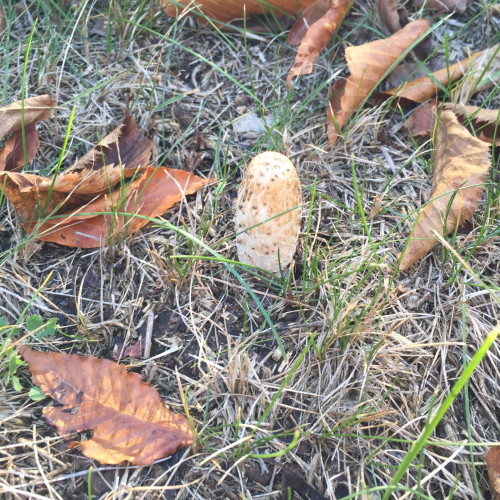 But the next morning, each new mushroom looked like this!  Something found them to be very tasty so I never was able to see it grow any further.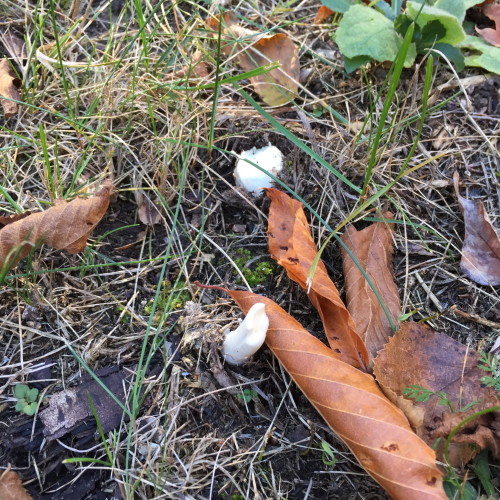 As I walked in the hardwood woods, I came across a surprising number of other mushrooms.  When I later tried to identify these, I realized had nowhere close to enough information to be sure what was what.  At a minimum, these are some field notes that I need to make next time if I hope to make an identification:
size of overall mushroom and cap
what is the location; note nearby trees; on ground or tree
look underneath–gills or no gills; gill description
flesh texture (hairy, smooth, woody etc), color, odor
stem description
There's additionally more scientific methods to assist the identification of  mushrooms, but I think these simple observations would have probably allowed me to identify  most of the mushrooms I saw on my walk.
So, in the absence of knowing what I was looking at, here's the unlabeled photos of the mushrooms I saw.  If you happen to know what these are, I'd love some assistance.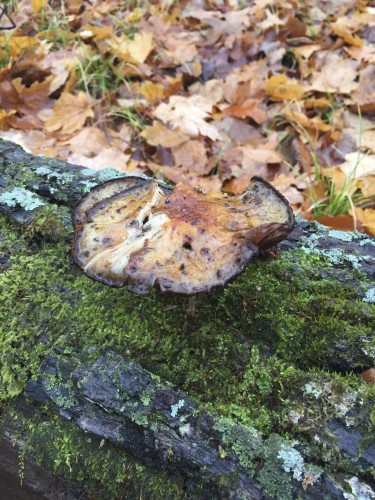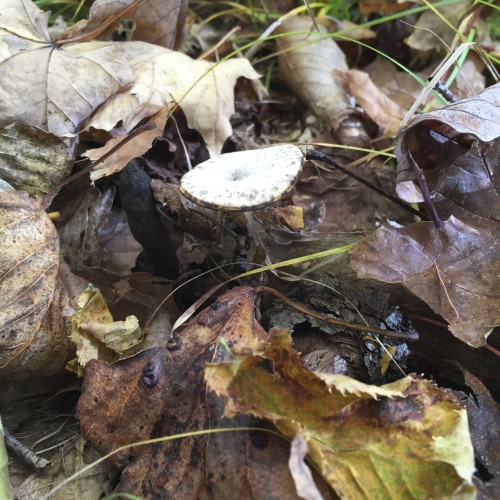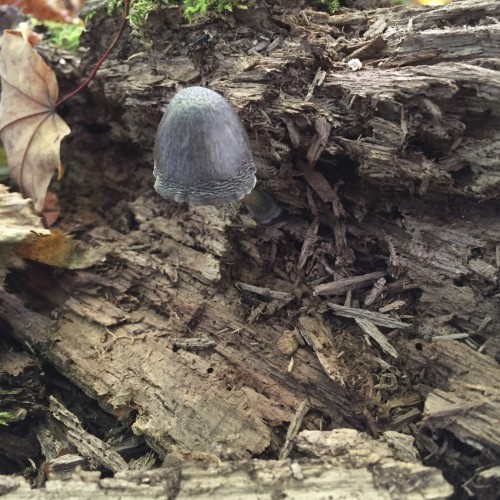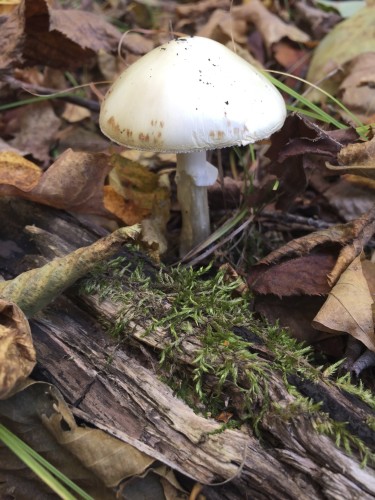 Out mushroom hunting in Door County or elsewhere?  Here's a a few resources I found quite useful: