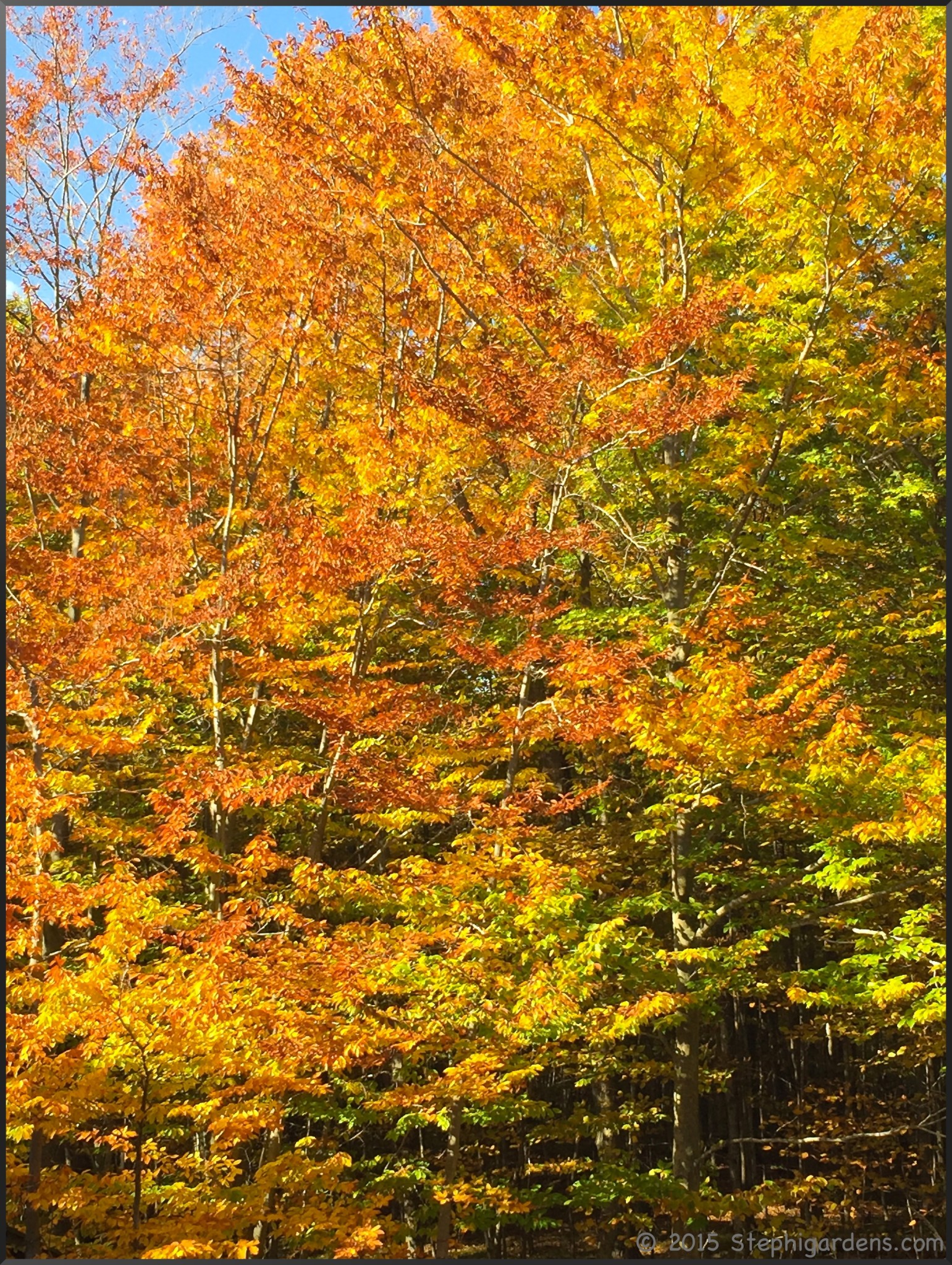 In addition to going to Northern Michigan for the weekend (Fall in Northern Michigan/Stumbling Upon Club-Mosses), Steve and I  made a trip up to Door County, Wisconsin the third week of October.  It was definitely peak colors that week and it was spectacular.
The day started like this!  Sunrise over Lake Michigan.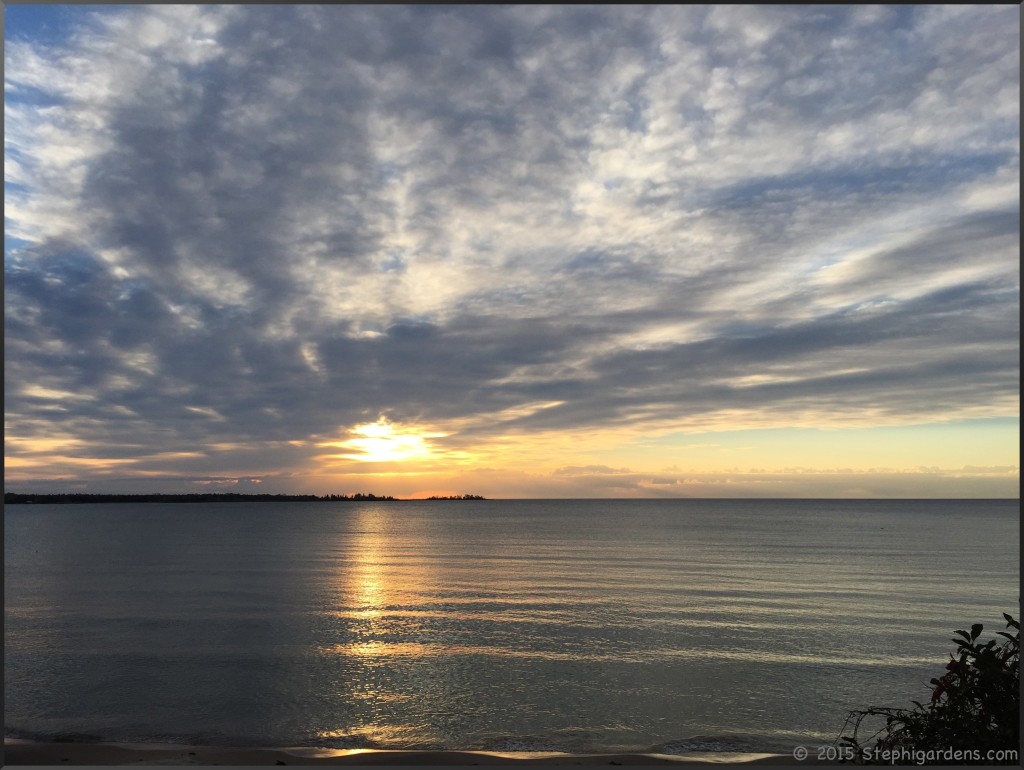 After breakfast, we started to explore…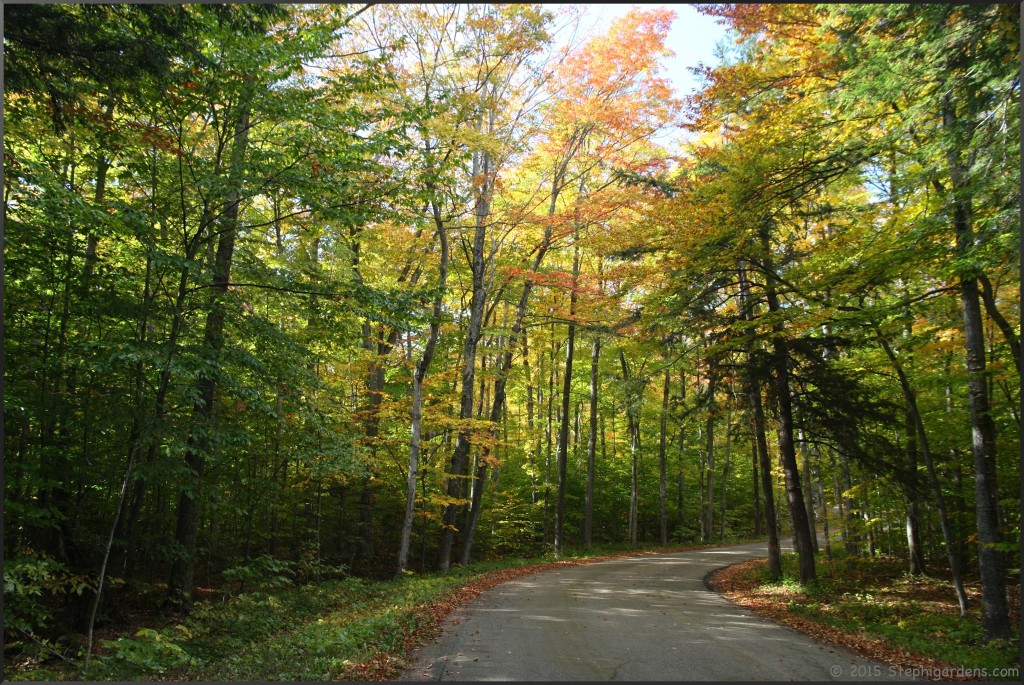 The forests of Door County are full of hardwoods like Sugar Maple, Beech, Ash, Red Oak, White Oak and Paper Birch.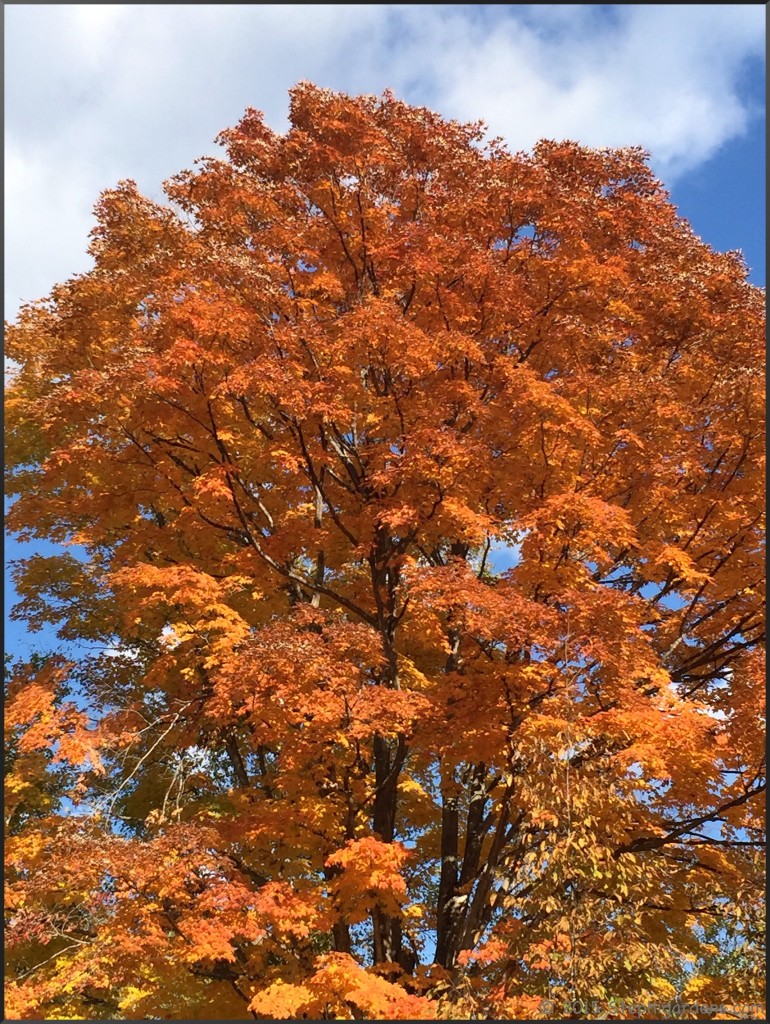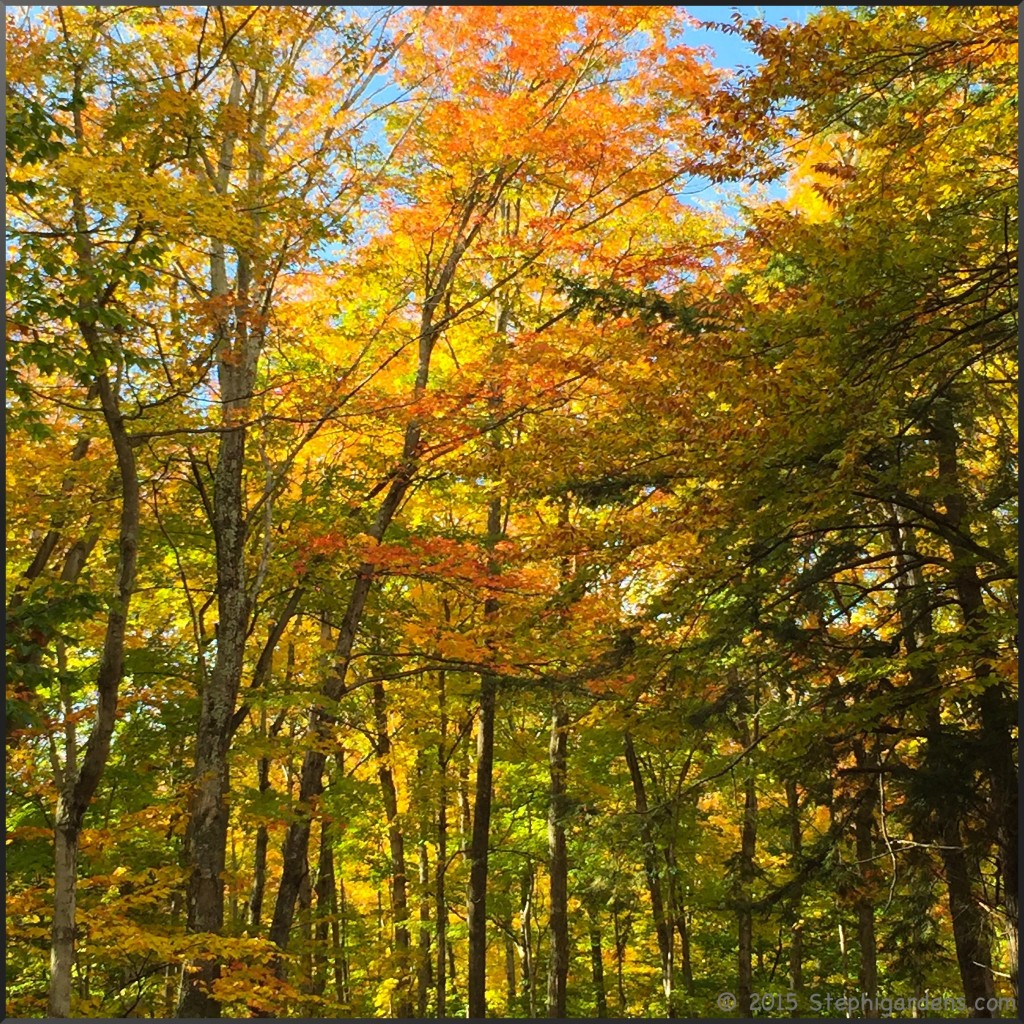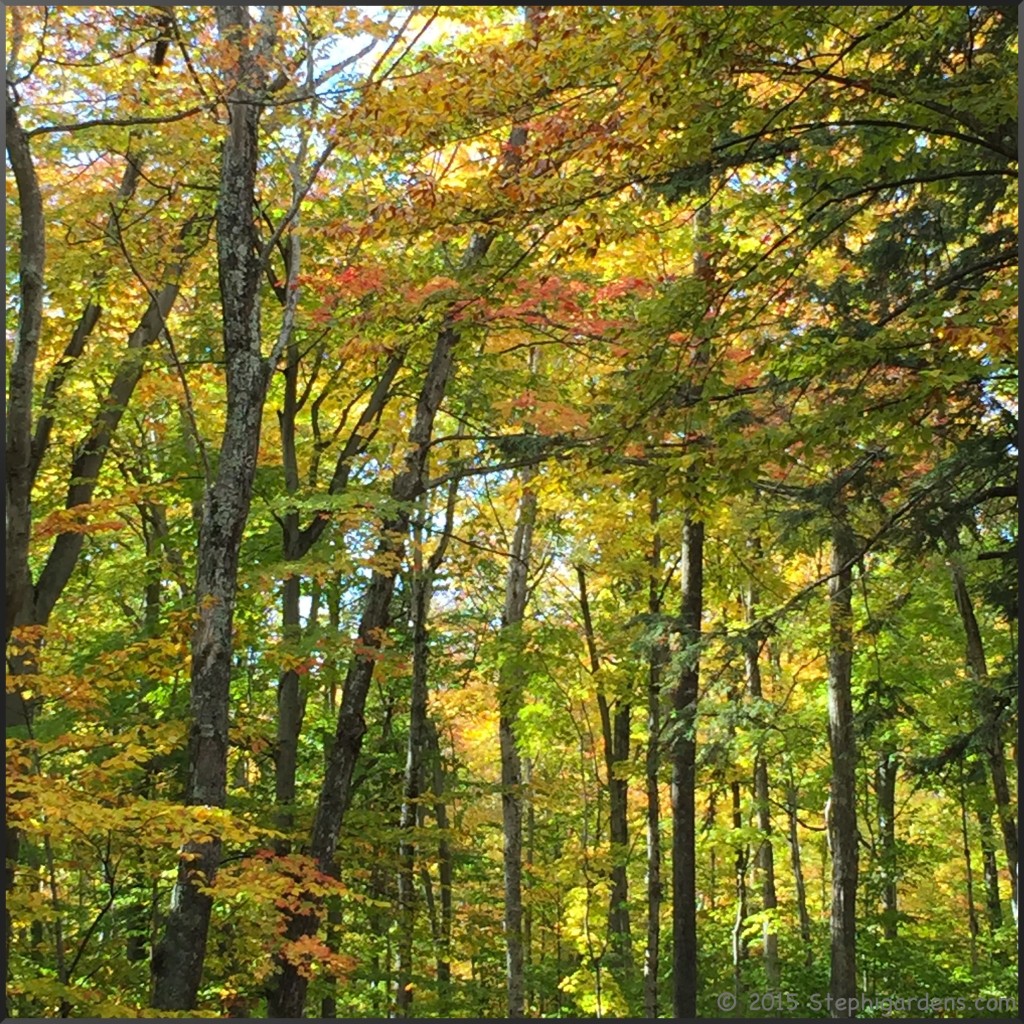 Looking down we were surprised to see these Maidenhair Ferns (Adiantum pedatum). Always a fun find!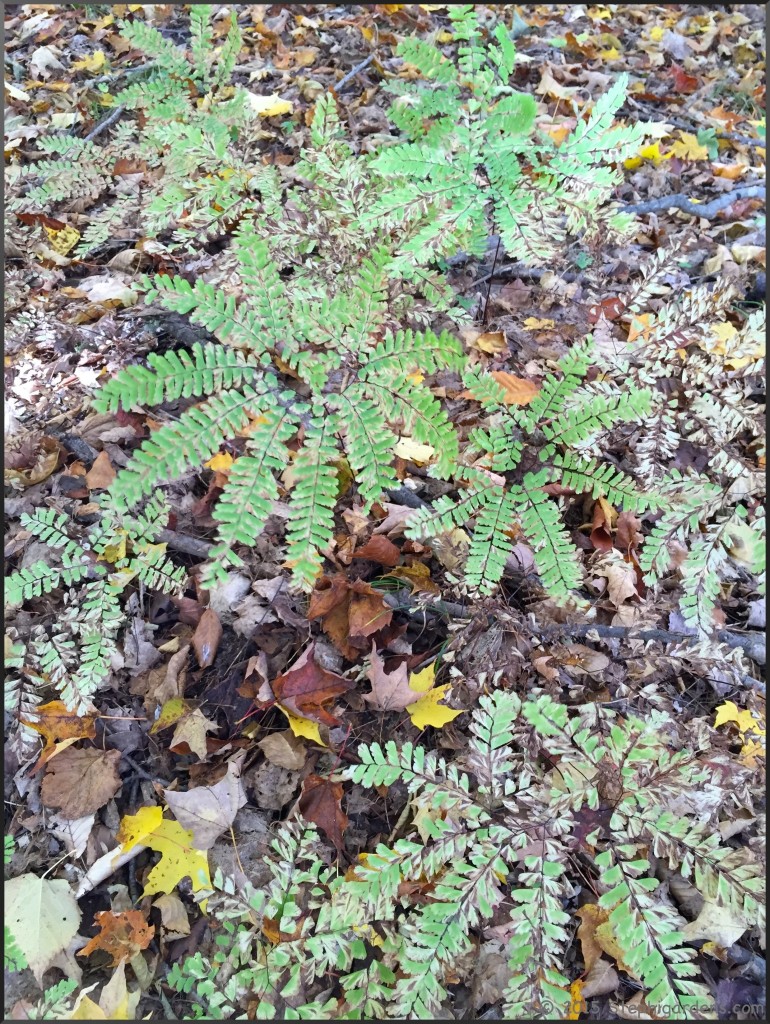 Even this late, the raspberry garden is still full of juicy raspberries.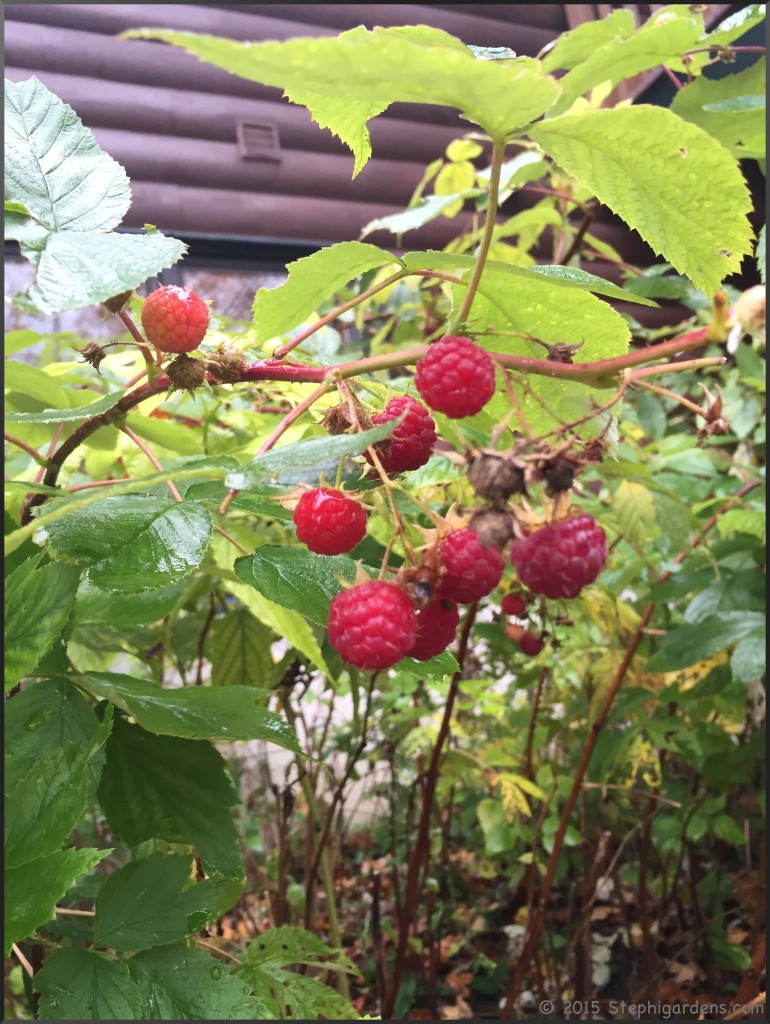 Of course, Daisy is enjoying the fall woods as well!