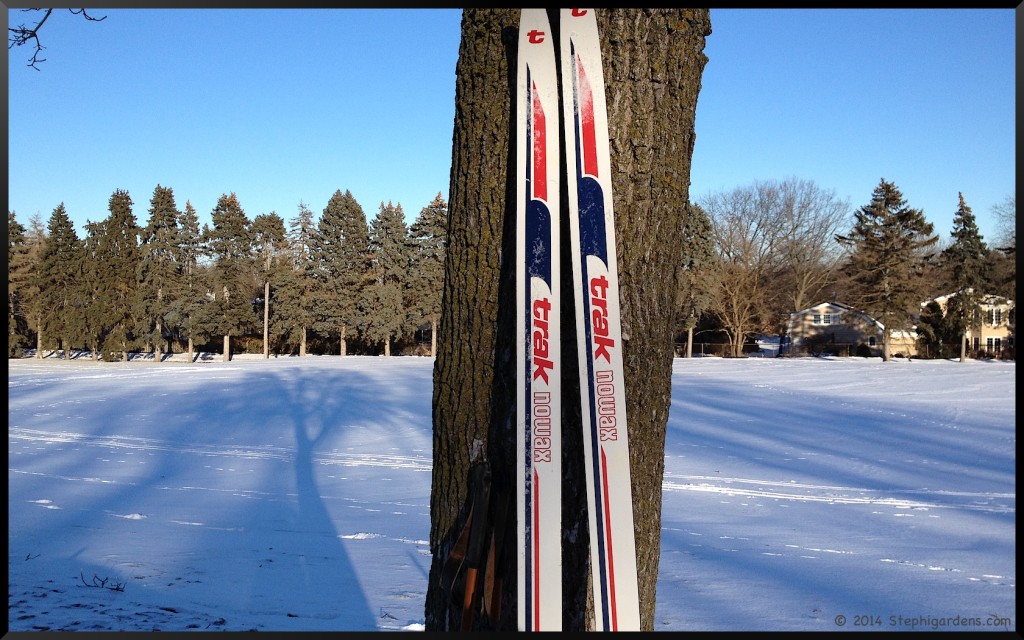 I'm not sure why, but ever since we moved to Chicago, my cross country skis have been in storage in the basement.  Many years, there just wasn't enough snow to ski, and then when there was snow, I'd come up with reasons why the conditions were never quite right.  Mostly, it was that I grew up in Buffalo and had great places to cross country ski.  In my mind, nothing here would compare,  so it wasn't worth the effort.  I realize that's not entirely rational, nor fair.
We started cross country skiing as a family back when I was maybe around 8 yrs. old. I give my parents a lot of credit for taking 3 young kids out in the cold snow to go cross country skiing.  In those days, the skis required waxing, which was a complicated art, especially for five people.  For fun, I checked out this Swix Waxing Guide to see if it was as complicated as I remember,  It was, so kudos to my dad for figuring it all out.  Thankfully, no-wax skis were invented and made everyone's lives simpler.  I have fond memories of those trips (except for the frozen feet), but I'm sure we weren't always happy skiers.
So this weekend, before the next polar vortex arrived, I finally decided to get my skis and poles out of the basement.  I had some cleaning up to do with them, and actually needed to use goo-gone to get the moving tape residue off (mind you, we haven't moved in 20 years). Then off to find the boots, which are actually my mom's old boots since mine have long since disintegrated.  I still have the old, 3 pin bindings so when she upgraded her equipment, I luckily inherited her boots. Finally, I had everything together including my original, now vintage, bamboo poles complete with yellow tape markings to distinguish them as mine.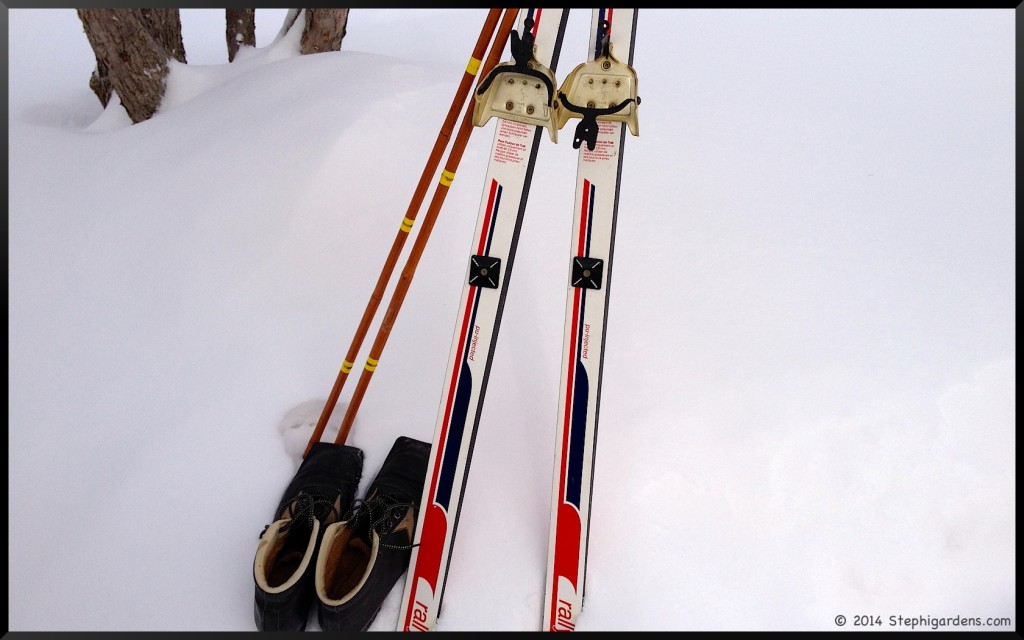 Of course, I had an absolutely wonderful time!  It was cold, but not too windy and the sun was shining.  The snow was just perfect for skiing, either in other skiers trails or blazing my own.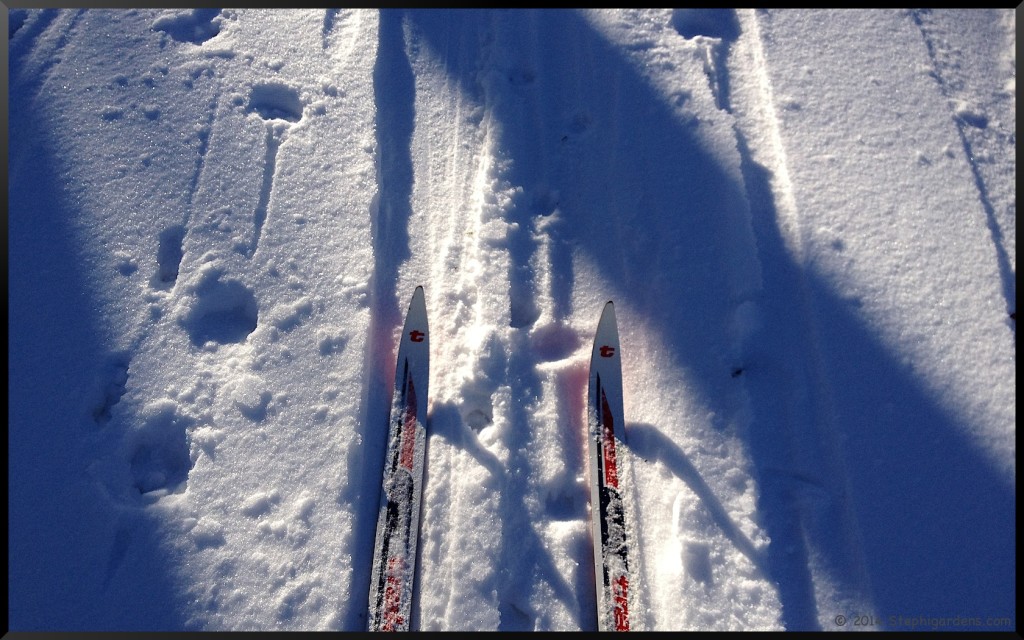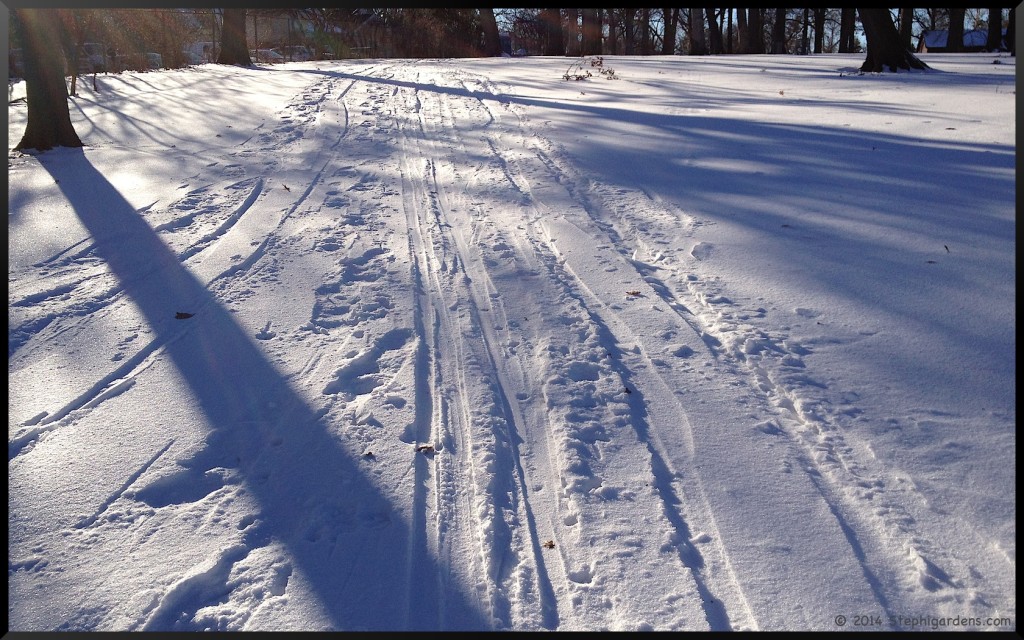 Everything came right back as if I had been out yesterday. I even had the chance to herringbone up a small hill.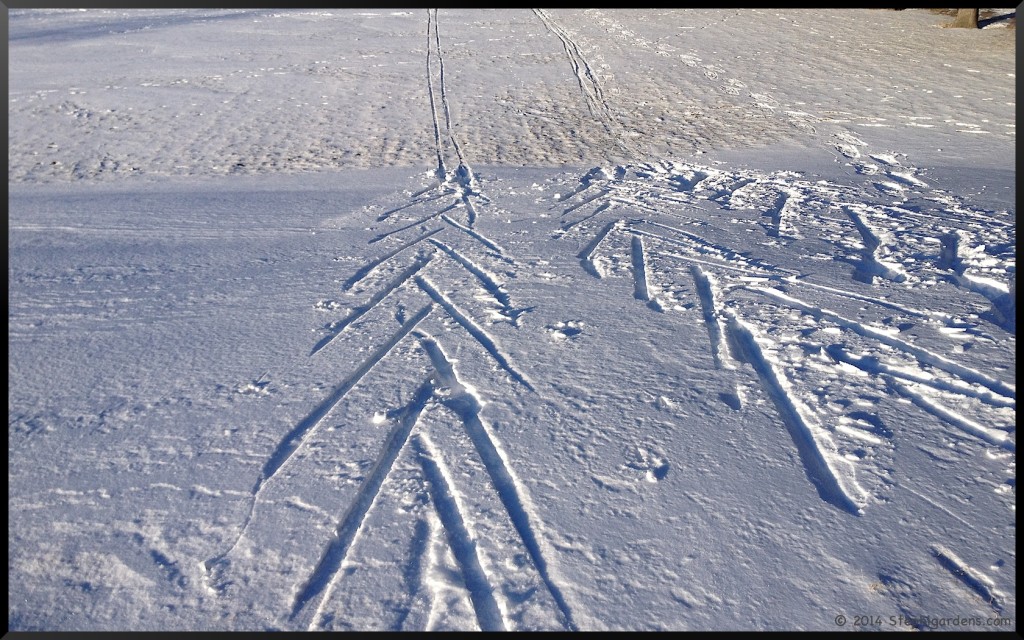 I think my skis will stay in the garage now and get more use. Next up will be to get my husband out there, or, if the weather would ever cooperate, take my skis up to my mom's and ski with her.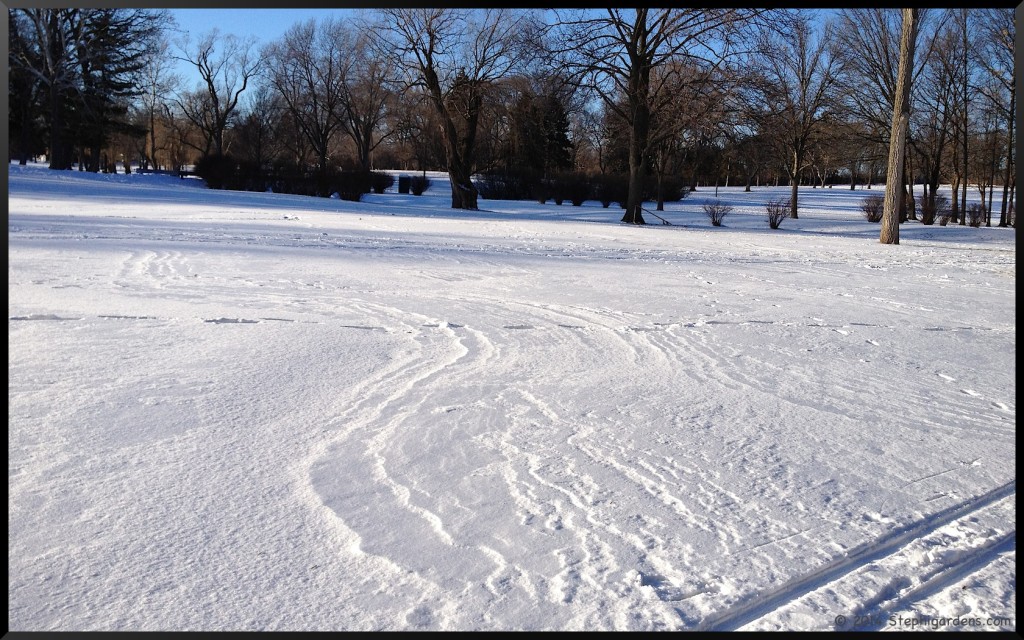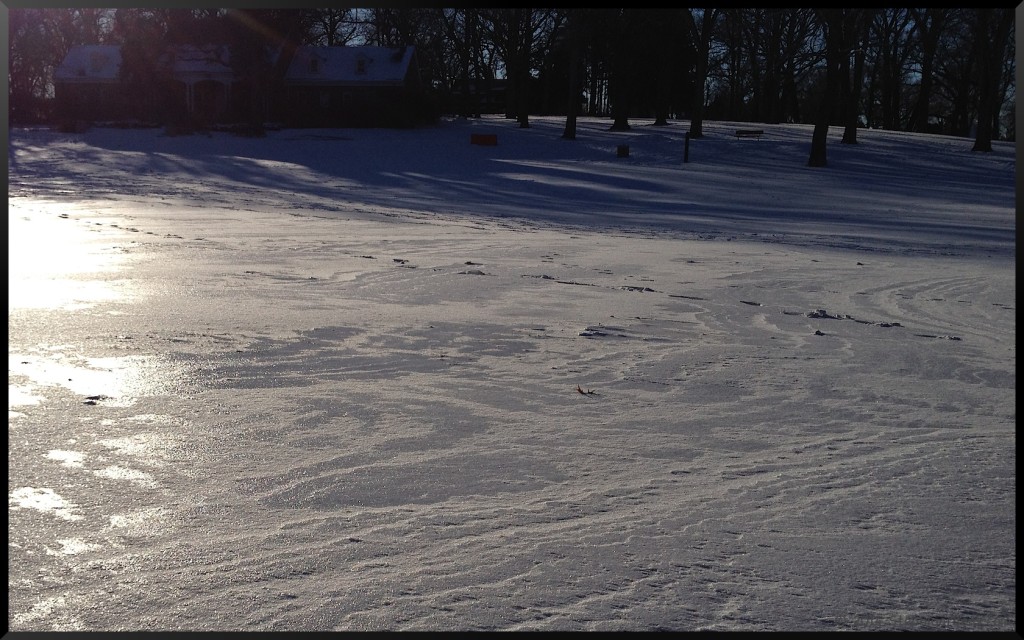 Stay warm!