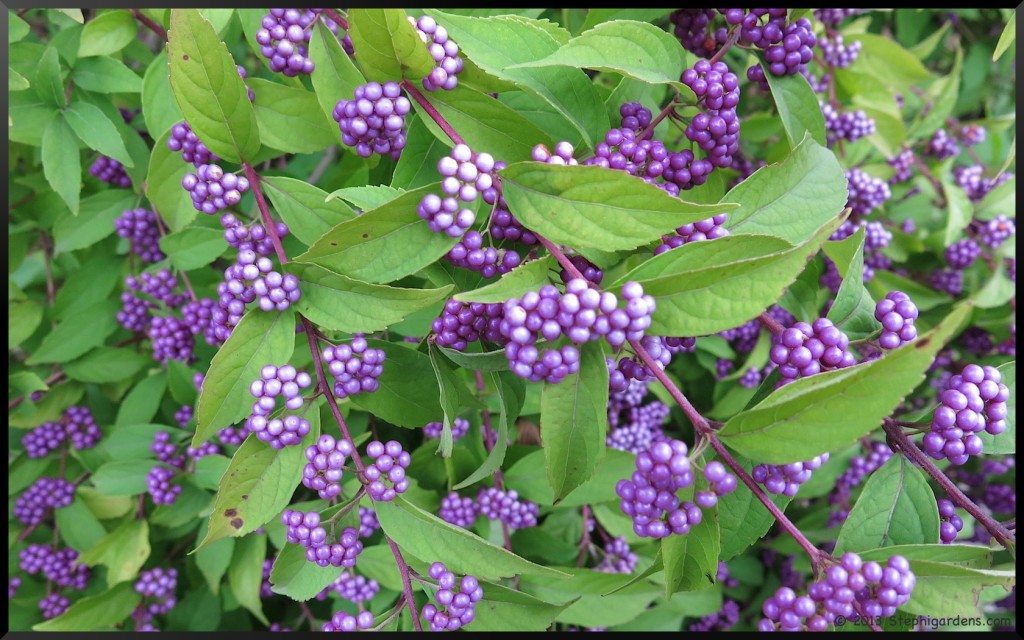 Last year, I wrote about buying three Purple Pearls Beautyberry Bushes (Callicarpa x NCCX1) at the Morton Arboretum Plant Sale.  I had seen them the fall before in the parking lot there and thought they were just stunning with all those amazing, unusual purple berries (see Purple Beautyberry Bush).  I had to plant them in my yard!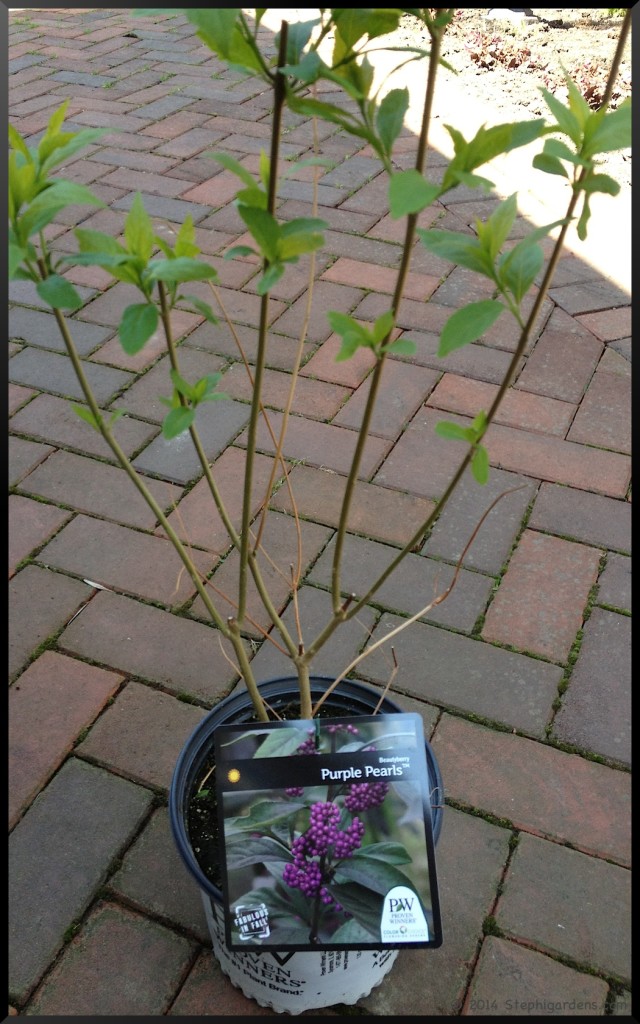 For a first year plant, they looked fine last fall and I was looking forward to even healthier, bigger shrubs this year.  Like many of us around the country, this was a tough winter and of course I worried about what would survive and what wouldn't.  So as everything awakened from winter, I was mostly happy to see things leafing out and looking healthy.
But not the Beautyberry Bushes.  By late April, they looked like nothing more than 3 dead sticks when everything else was already leafing out.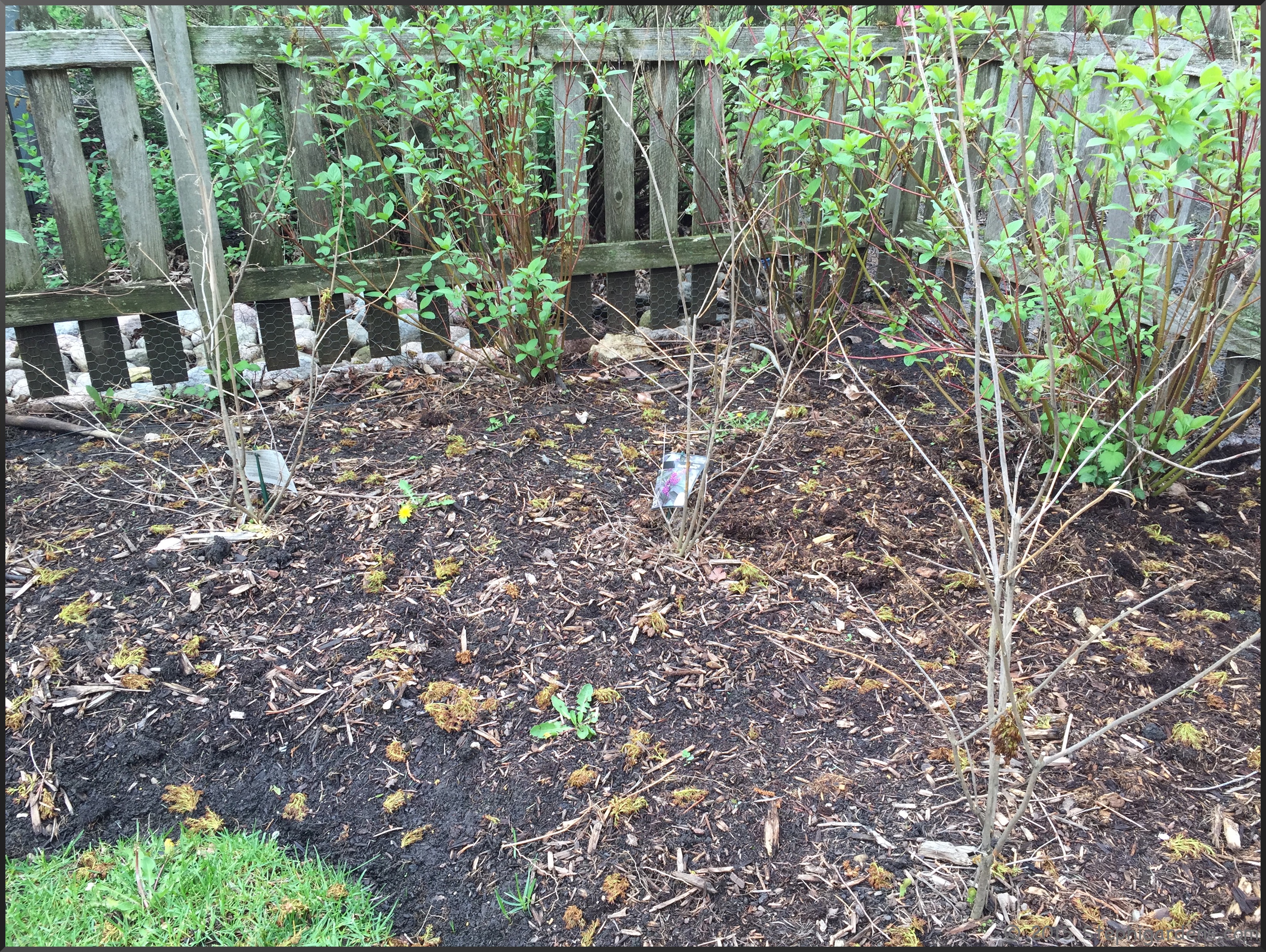 But, it just didn't seem like they were dead.  The branches had some spring to them and if I scraped a small piece of bark it seemed fleshly underneath.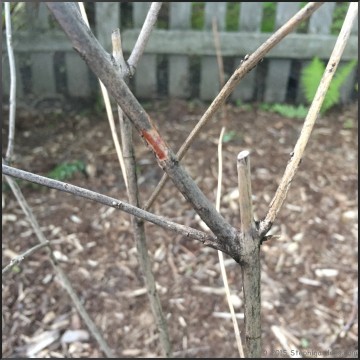 But they really looked dead.  I was worried, but not ready to yank them out yet.
One of the great services that the Morton Arboretum provides is a free plant clinic where you can call or bring in a specimen and they can try to help you.  I finally got around to calling and spoke with the nicest women who happened to have them in her yard too.  She said hers looked just like mine and that they tend to leaf out a lot later than most shrubs.  The also regrow mostly from the base.  so I should be patient.
It had been a couple of days since I had looked at them, so now I was curious.  Lo and behold, little sprouts of green had just emerged!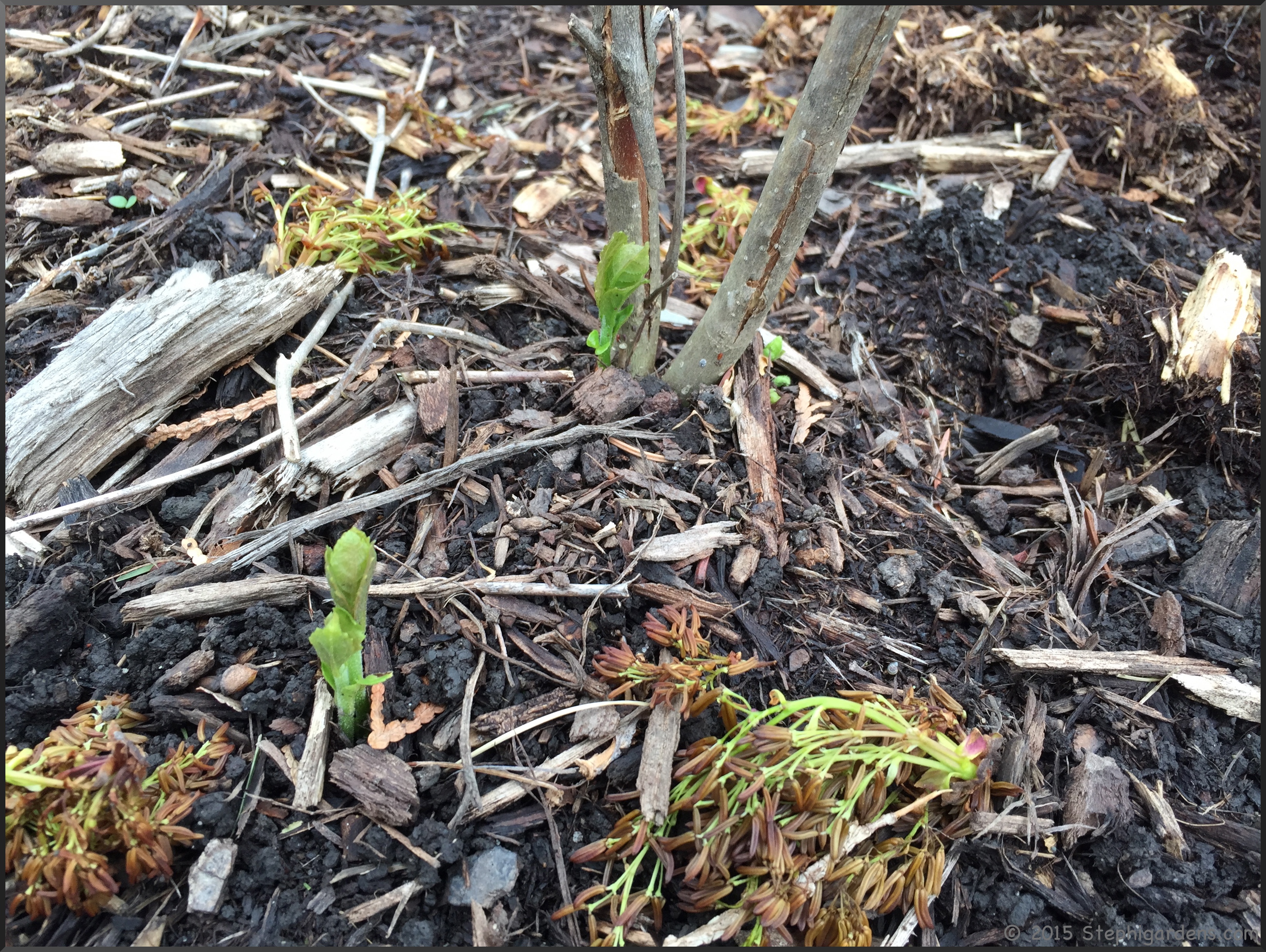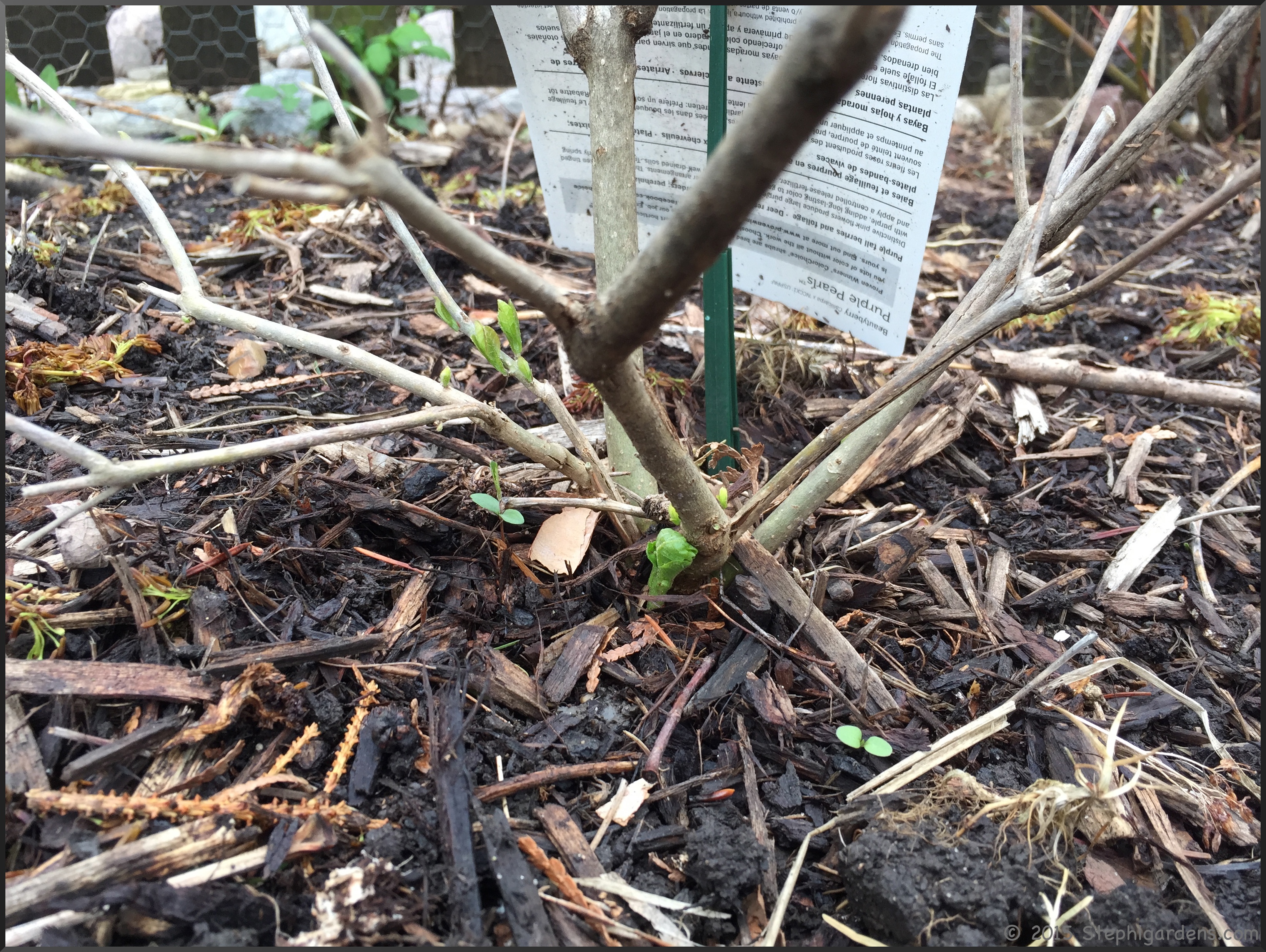 They were alive!  Even now, 3 weeks later they are still way behind many of the other shrubs, but I can be patient.  At least they survived!