Between polar vortexes, my husband and I had a chance to go for a walk in one of our local forest preserves.  One thing that that I find remarkable about the Chicago area is the forest preserve system.  They are maintained by the individual counties, but their common general goals are to preserve open, natural space and land conservation.  Considering we are within such a huge major metropolitan area, the forest preserve system is amazing in it's success in preserving natural spaces and proving places for people to go and connect with nature.  One of these, the DuPage County Forest Preserve District, currently owns or manages over 25,000 acres of land at over 60 forest preserves, or about 12 percent of the total land in DuPage County.  And it's still growing.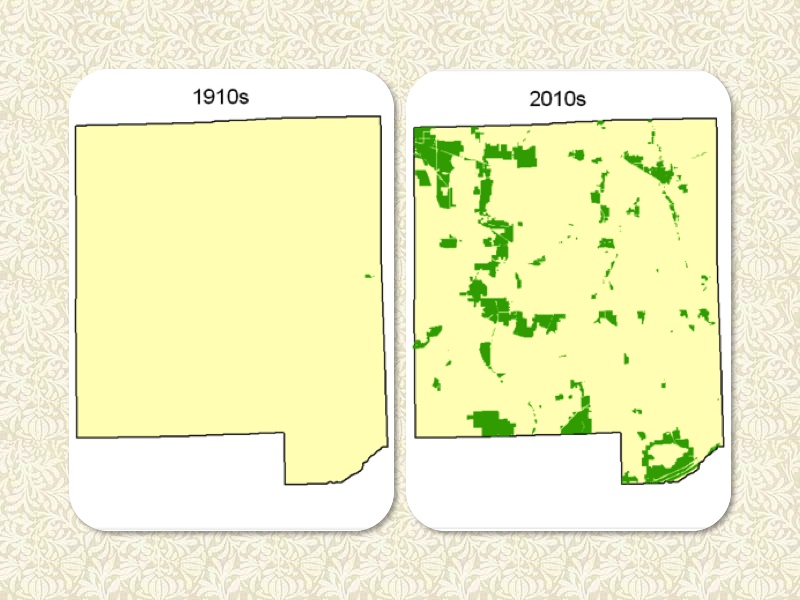 These Forest Preserves include places to do most any outdoor recreational activity you could imagine, and many have educational programs for all ages.  Adding into that the local parks, I can't imagine you're ever more than 5-10 minutes from a beautiful natural space.
So only a short drive from my house, we had a wonderful scenic walk on a relatively warm, snowy day.
On a sunny day in the winter, the river is running bright and clear.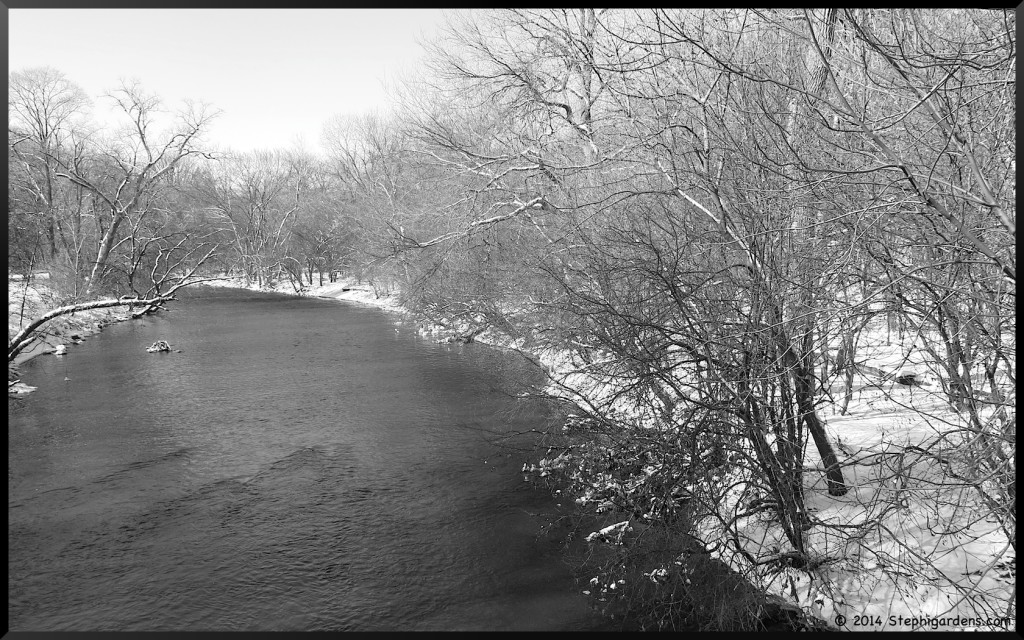 There are always resident Canadian Geese and Mallard Ducks to be found on the water.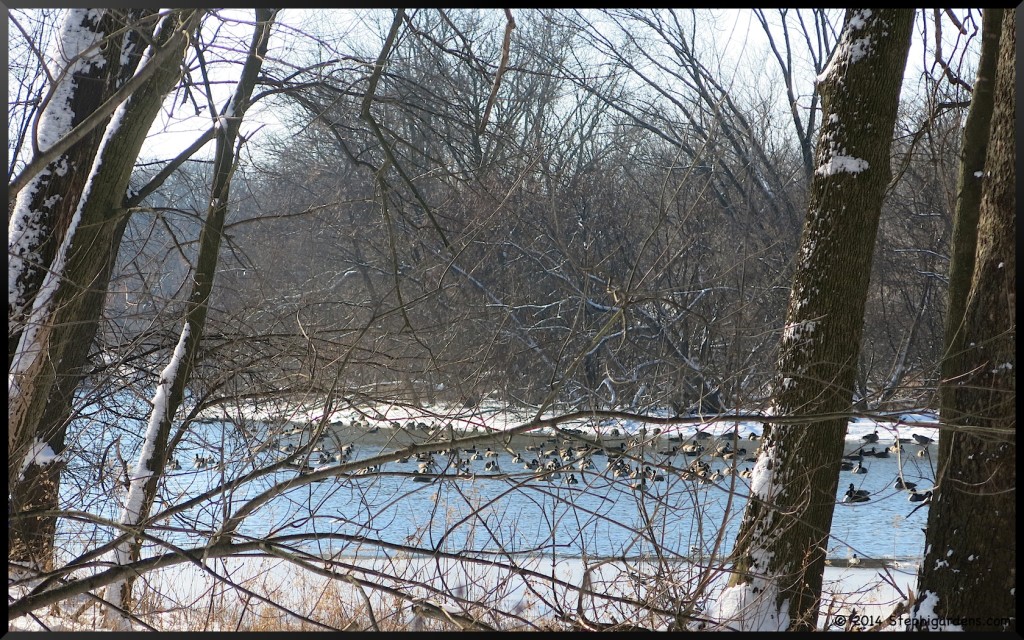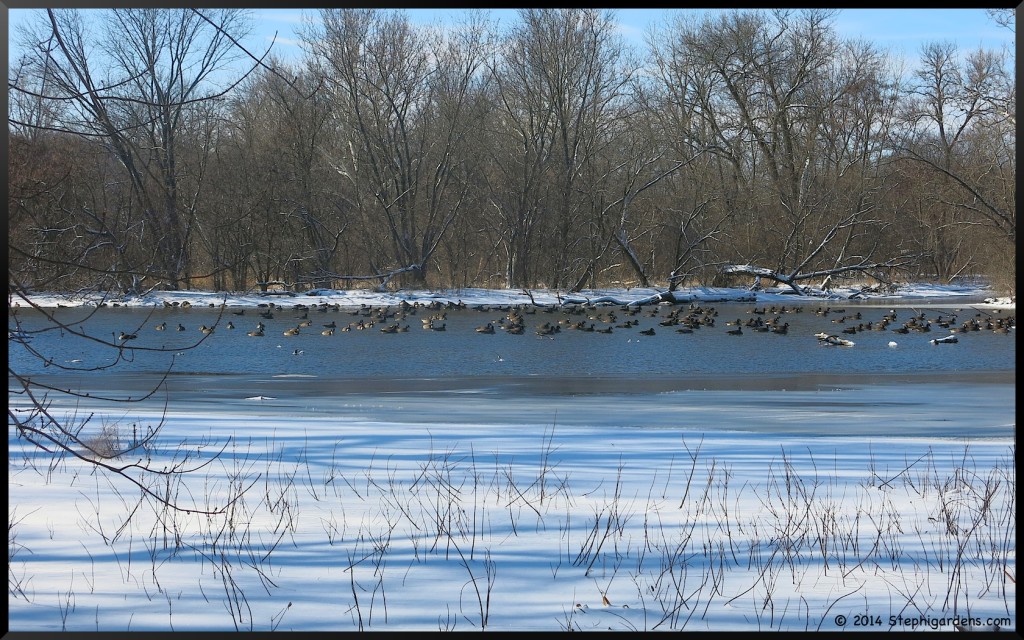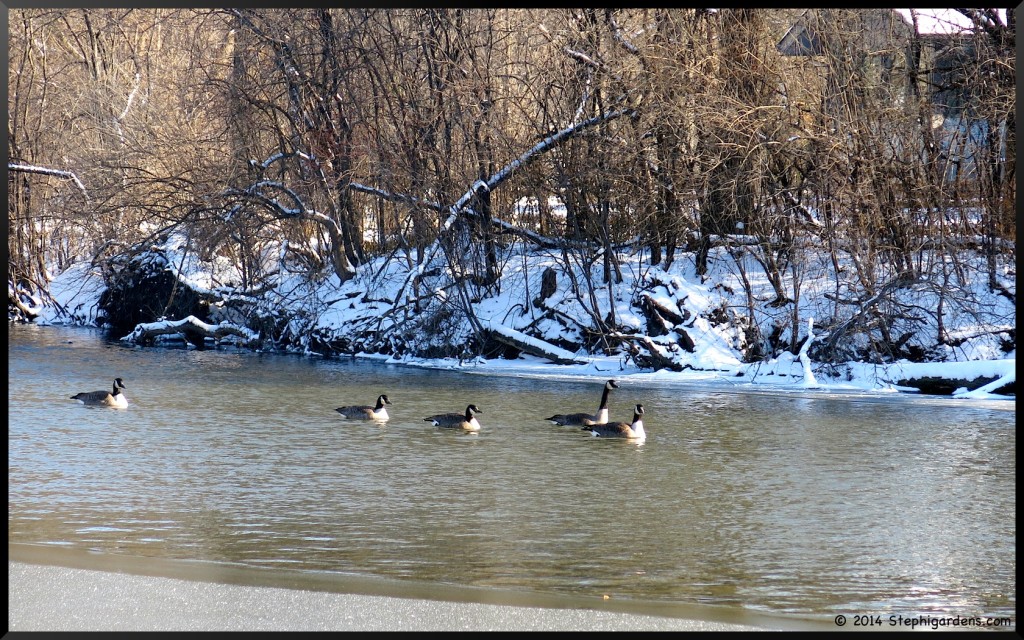 Watching the ducks hop in and out of the water was quite entertaining and the ice made the funniest squeaking noise every time they hopped up onto it.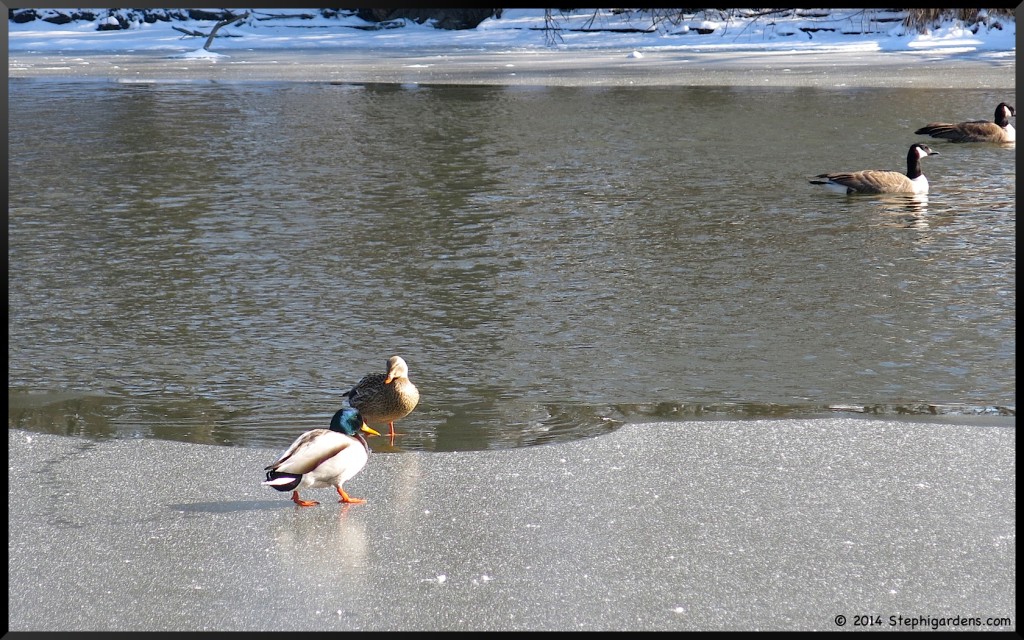 I, and others, have been finding such interesting patterns in the ice and frost this winter.  Looks like some kind of alien spiders have landed on the ice here.