We had some time to pass in NYC a few weeks ago and decided to go to Central Park.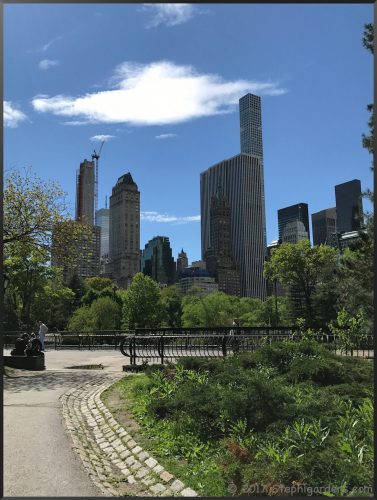 Rather than wandering aimlessly, which is easy to do, we checked out a guide for interesting things to do.  Up popped the 4 acre Hasset Nature Sanctuary in the southeast corner of Central Park. Perfect!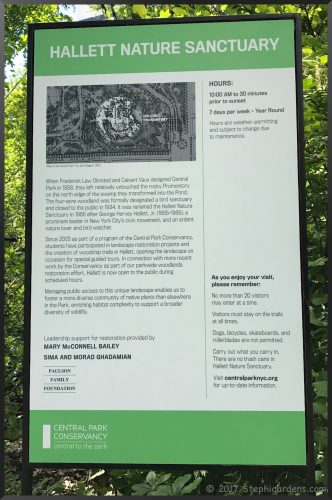 We didn't even know this place existed and for good reason. It was just this past April that it opened to the public for the first time since 1934. Back in 1934, it was closed to the public and designated a protected bird sanctuary. The sanctuary was left untouched until 2001, when the Central Park Conservancy took up its restoration and maintenance. Invasive species were removed and native plants reintroduced making this little forested haven once again a healthy and diverse ecosystem.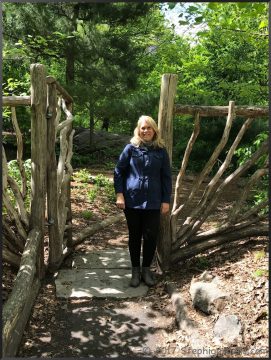 You enter the sanctuary through this beautiful wooden gate just south of Wollman Rink (Sixth Avenue and Central Park South is the closest Park entrance). From there you enter onto meandering woodchip covered trails and you'd never know you were in the city if it weren't for the skyscrapers peaking out.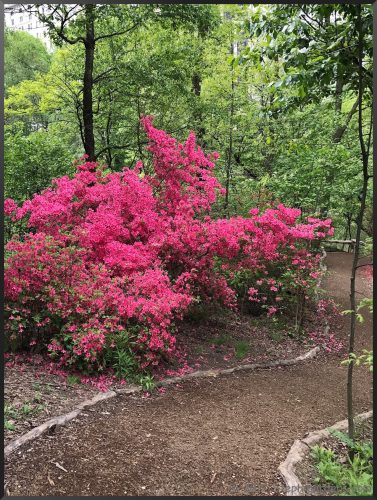 It was early spring when we visited, so the Sanctuary was full of colorful spring flowers and shrubs. As a bonus, most specimens are labeled making identification easy. Here's just some of what we saw.
Swamp Azalea (Rhododendron viscosum)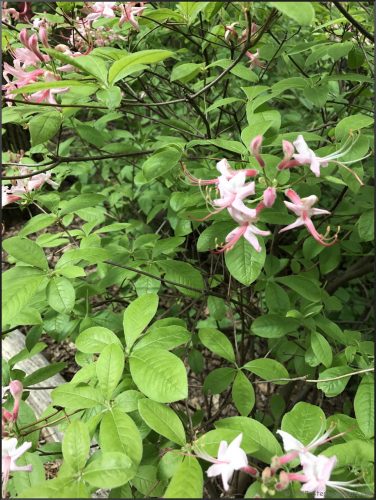 Mayapple (Podophyllum peltatum)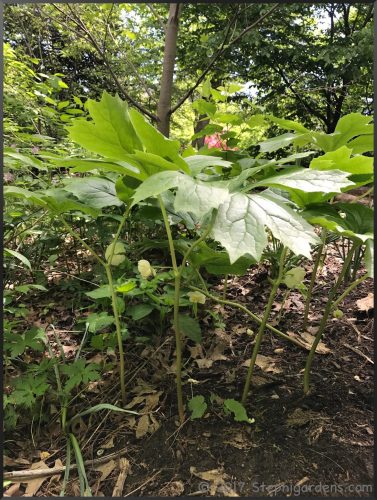 Purple Trillium (Trillium erectum) and Yellow Trillium (Trillium luteum)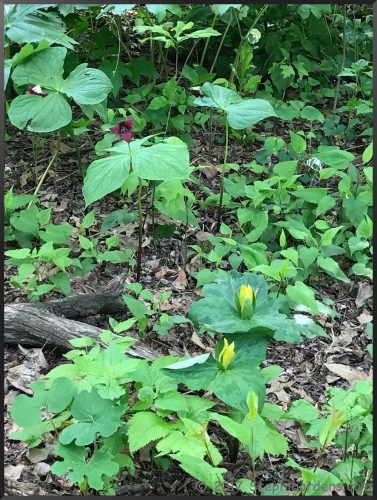 Yellow/Orange Azalea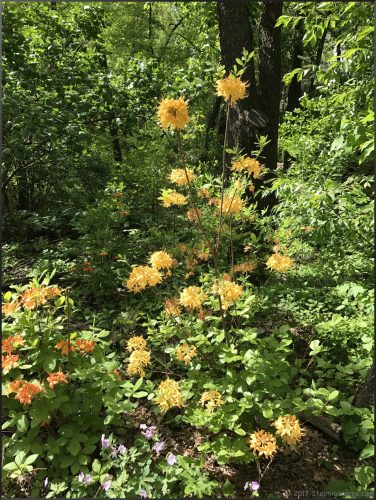 In addition to wonderful plant life there's plenty of birds to see.  Some common, like these kissing cardinals.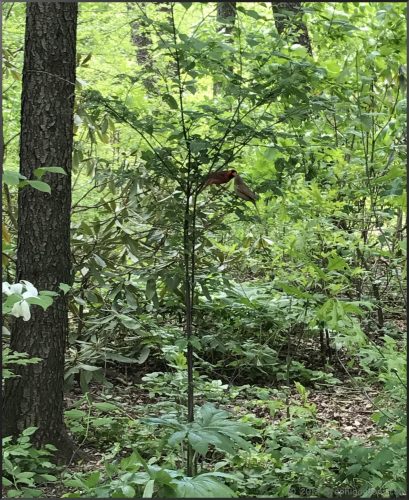 Others like this White Egret and Catbird, are less common in an urban setting.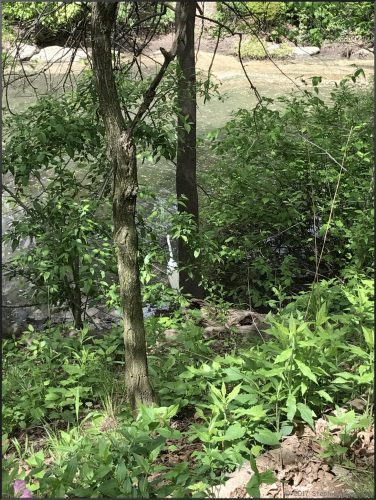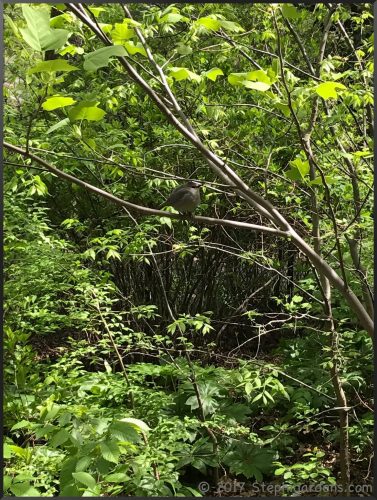 I also saw an Eastern Towhee (the drink-your-teeeaa bird) and White-Throated Sparrow. Not bad for no binoculars.
If you want more information, you can take a guided tour of the Hallett Sanctuary and lots of other parts of Central Park.  Hallett Nature Sanctuary is closest to Central Park South and Sixth Avenue (find directions here) and is open daily from 10:00 am until 30 minutes before sunset. It's informally restricted as to how many visitors can enter at one time and no dogs, bicycles, or strollers are allowed. While we were visiting, park naturalists were observing the flora and fauna and recording their observations. Hopefully the addition of people don't spoil the environment.
What else did we do on this trip to NYC?
We visited the Freedom Tower and went up to the One World Trade Center Observation Deck.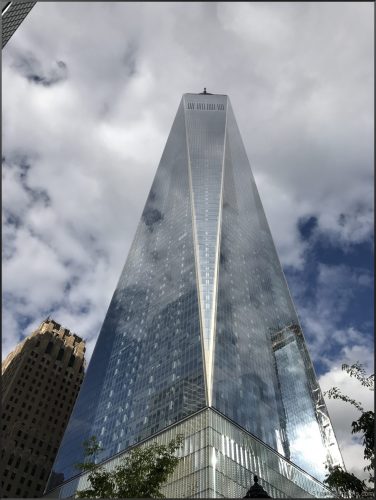 No lines that day!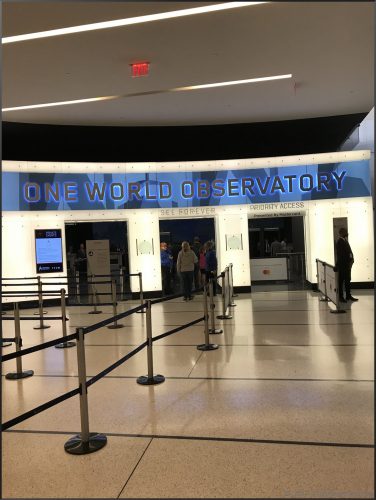 Truly amazing 360° view!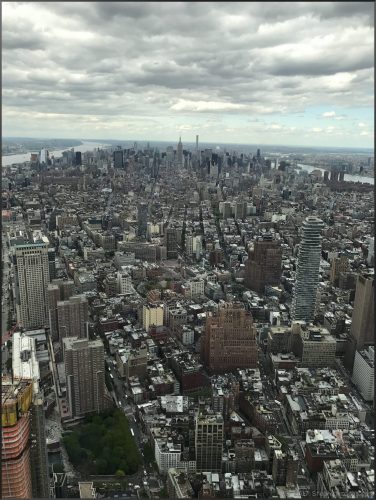 We also went to the quirky New York Transit Museum in Brooklyn. Fun and interesting for all ages!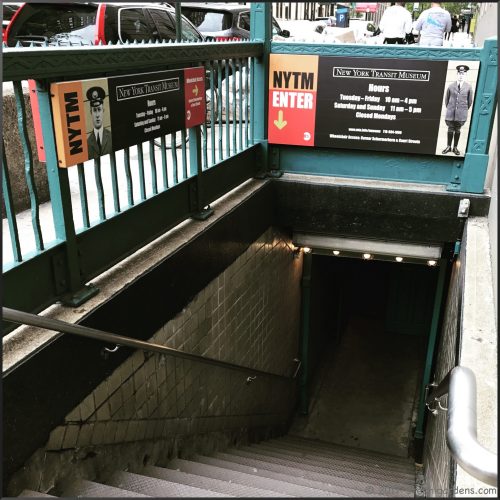 And we went to the Brooklyn Museum to see The Dinner Party by Judy Chicago which celebrates 39 important woman from history at the table, and 999 more women who have their names inscribed in gold on the white tile floor below table.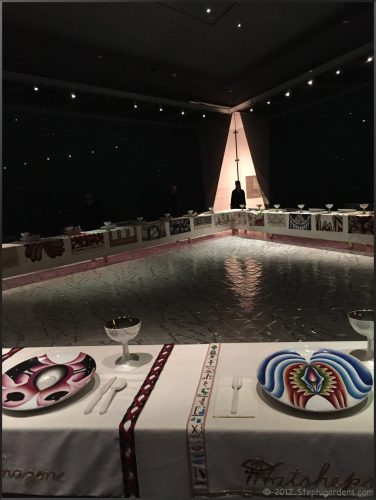 Of course I had to find the names of the Grimke sisters, who's fascinating story was told in the novel, The Invention of Wings by Sue Monk Kidd. Really enjoyed the book and made for a great book club discussion.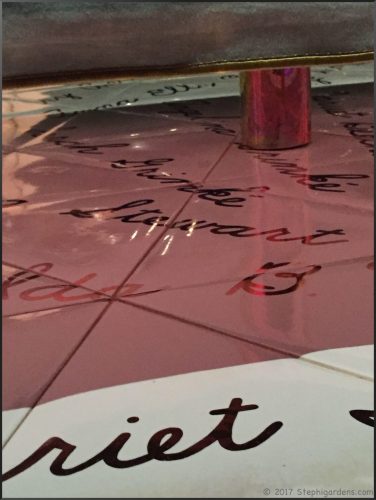 What's your favorite place to visit in Central Park?
PS Need to share photo credits on this post with my husband Steve!
******************************************************
Save
Save
Save
Save