Every year, my husband asks me what I want for my birthday.  I'm usually not very helpful, but this year I knew just what I wanted!
Last fall, I decided a little late I was going to get back in the bird feeding business. It had been a while, as evidenced by one of my old feeders currently working only as home to a wasp's nest.  Soon after I got the poles and feeders sort of set out, the ground froze and my temporary locations became permanent.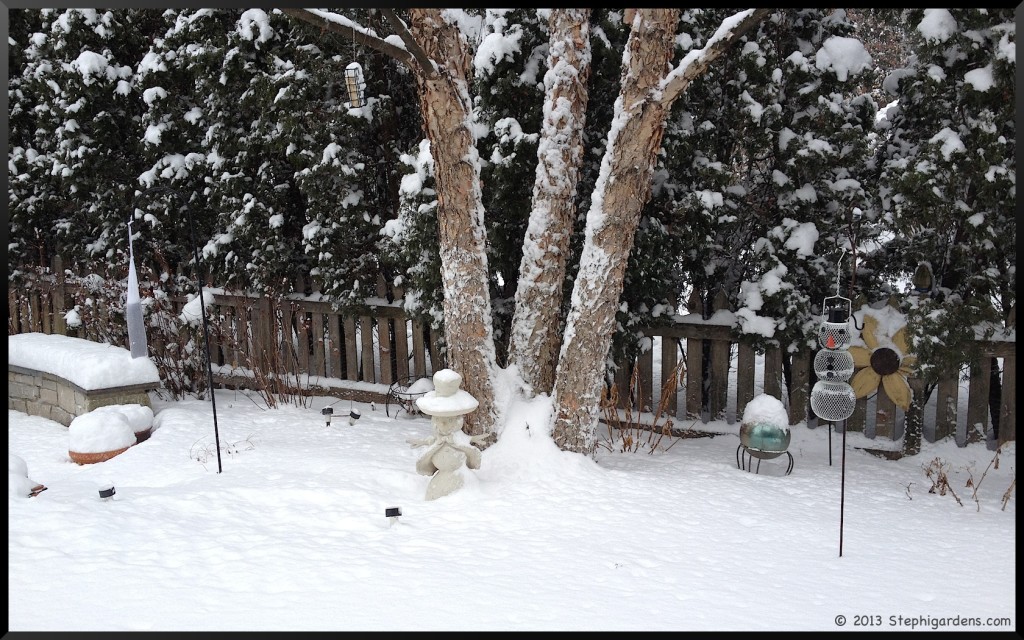 Needless to say, the birds, and the squirrels, were happy with my feeders and locations.  I am glad that I kept at it.  With the winter as harsh as it was, the birds needed all the help they could get.  Plus it added some fun to the never-ending winter.
This year, my plan was to be a lot more prepared.  I needed to plan a little better where I was going to put the feeders, and get some better squirrel proof feeders.  I'm not nearly as handy around power tools as my mom is, so I wasn't going to build anything myself.  Shopping around, the better pole systems were a bit pricey, which is where my birthday comes in.  For my birthday I got a fabulous pole system and a couple of new feeders.
I decided on the Squirrel Stopper Pole Set.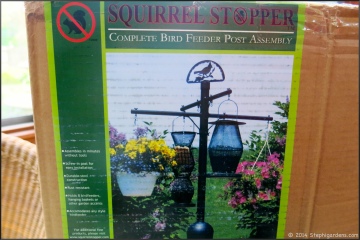 It seemed really sturdy and almost universally squirrel-proof according to the reviewers. Next decision was where to put it.  I wanted it to be where I could see the visitors easily from the house, but not attractive to jumping squirrels.  While this feeder seems quite effective in stopping climbing squirrels, it won't protect from the jumpers.  While my mom was here visiting, we scoped out a spot that hopefully is far enough away from the river birch and arborvitae, and a perfect view from the kitchen window.   It's going to be right behind the big hosta, about 10 ft from the tree trunk and 6 ft from the arborvitae.  I'm hoping they can't get a good jump off the floppy arborvitae branches.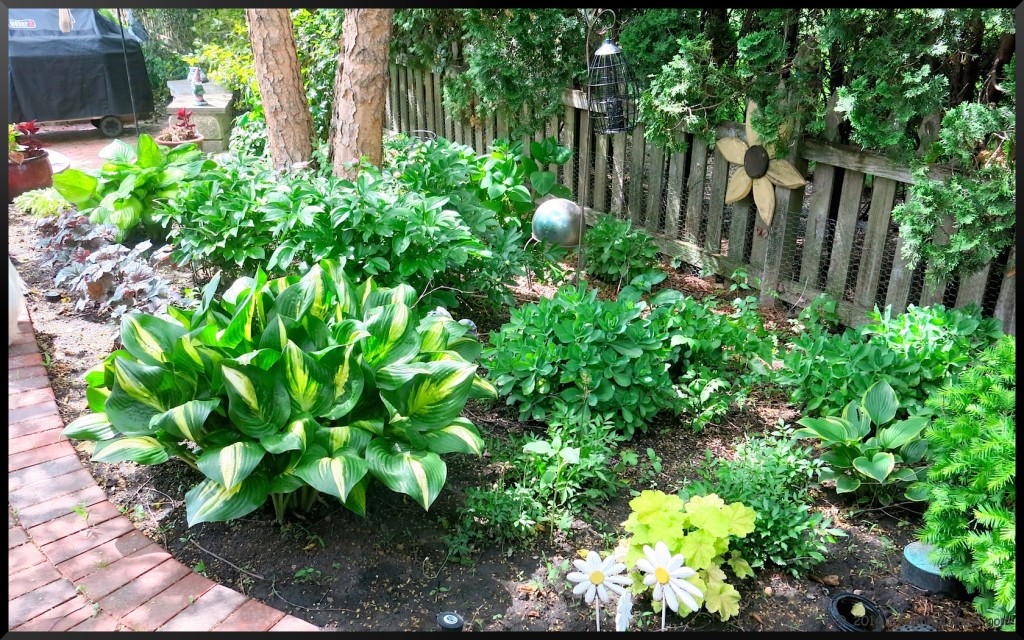 Setting up the feeder—
I got a couple of new feeders to go with the pole set.  The red one is a No-No Cardinal Feeder.  I never had a real cardinal feeder out last winter, and instead went out every day and tossed some sunflower seeds on the snowman statue's head until it fell over and cracked from the cold.  Kind of a wasteful way to put it out, but it worked in a pinch and the squirrels and juncos didn't complain.  I also got a new suet feeder, mostly because it looked nice.
On my way tomorrow to pick up new seed for the season.  Are you ready for the birds this winter?