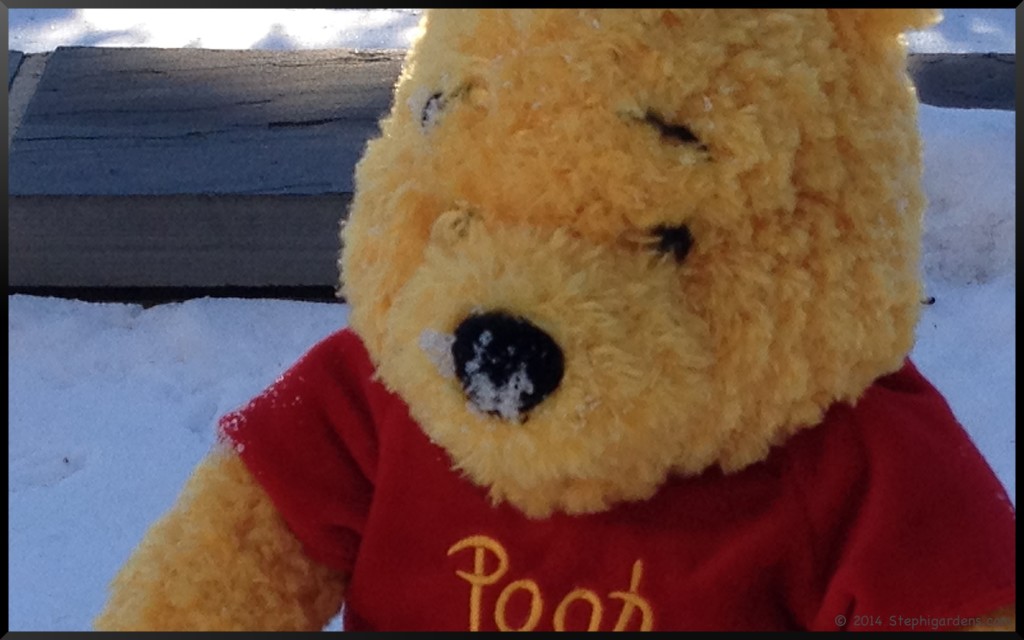 I felt a little like Winnie the Pooh yesterday.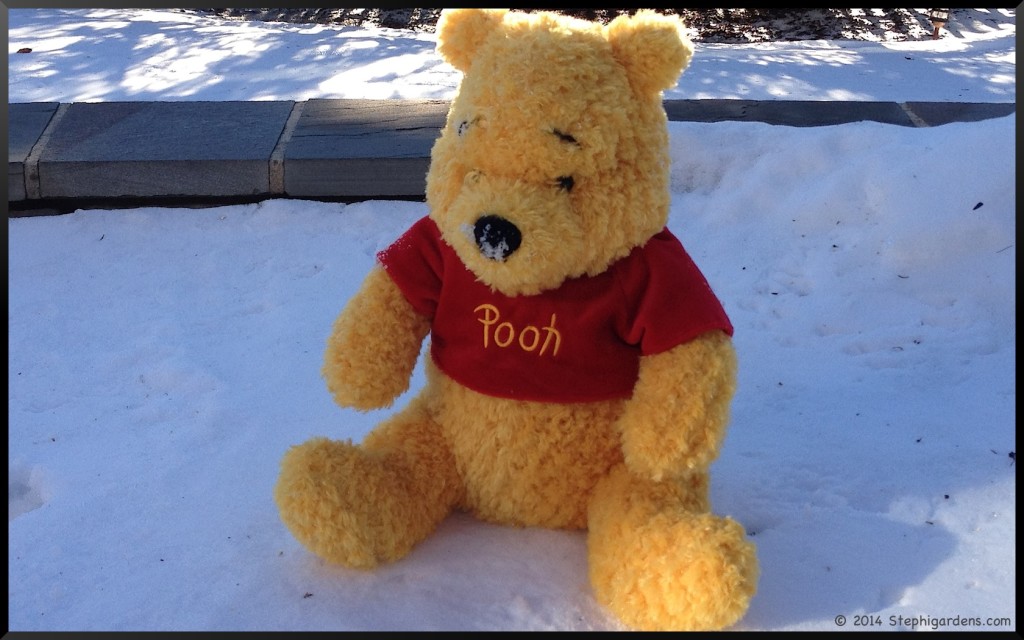 Oh the wind is lashing lustily
And the trees are thrashing thrustily
And the leaves are rustling gustily
So it's rather safe to say
That it seems that it may turn out to be
It feels that it will undoubtedly
It looks like a rather blustery day, today
It sounds that it may turn out to be
Feels that it will undoubtedly
Looks like a rather blustery day today
From:  Winnie The Pooh and the Blustery Day
Written by: Richard M. Sherman and Robert B. Sherman
Performed by: Sterling Holloway [Pooh]
Steady 25-35 MPH winds were howling here for the last couple of days, bringing a crazy end to the cold and snow, albeit temporarily.   The flags were flying straight and, although hard to tell in the picture, the trees were bending scarily.  Luckily, no tree limbs down and the power stayed on.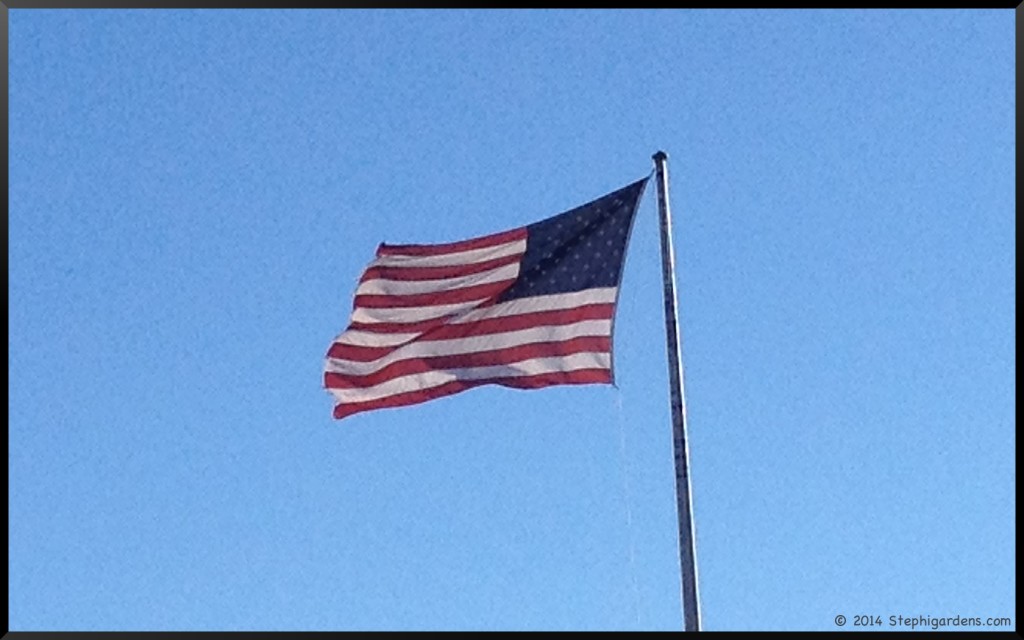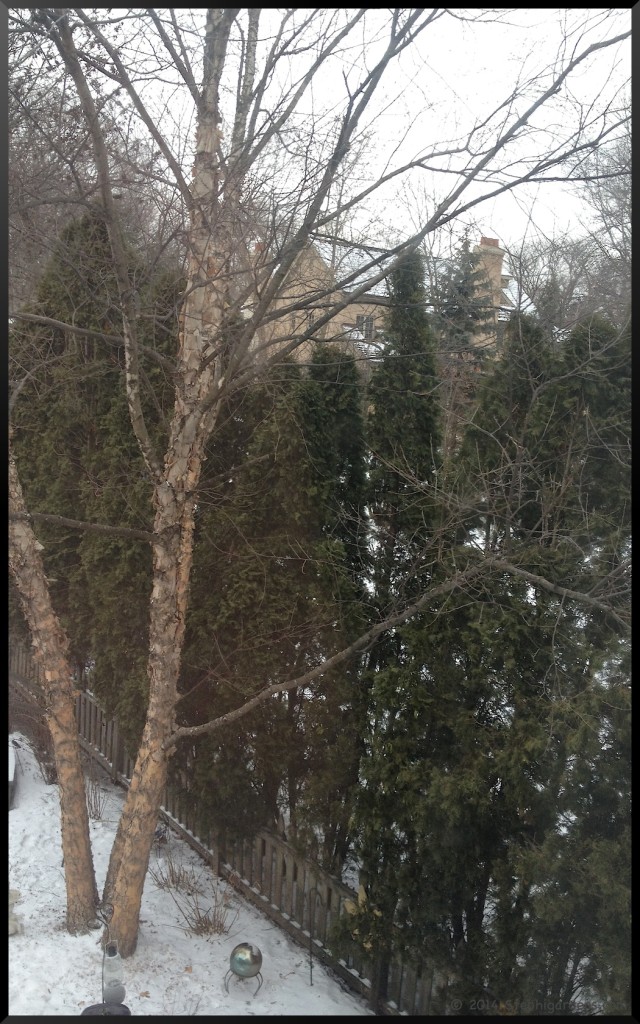 With it came over an inch of rain, thunder and in other parts of the midwest, the first tornadoes of the year.  I'm hoping that the old wives tale, "Thunder in February means frost in May", isn't true.  I do not want to see frost on the ground in late May.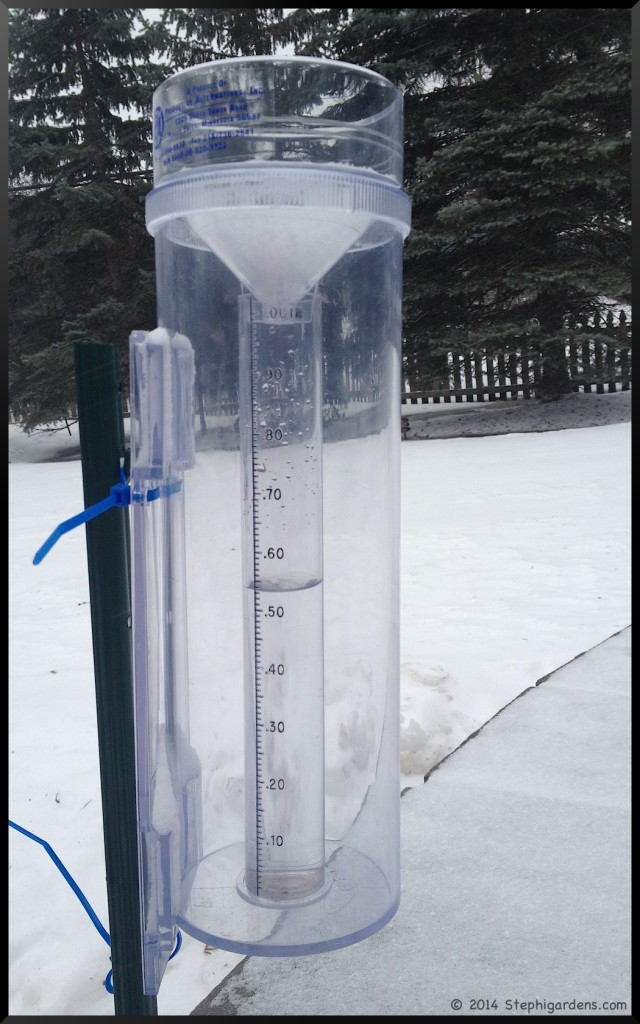 I also had my first garden casualty of the year.  My cute snowman statue/bird feeder, toppled over in the wind and cracked in half.  He's been with me through many winters, so I, and the cardinals, will be sorry to see him go.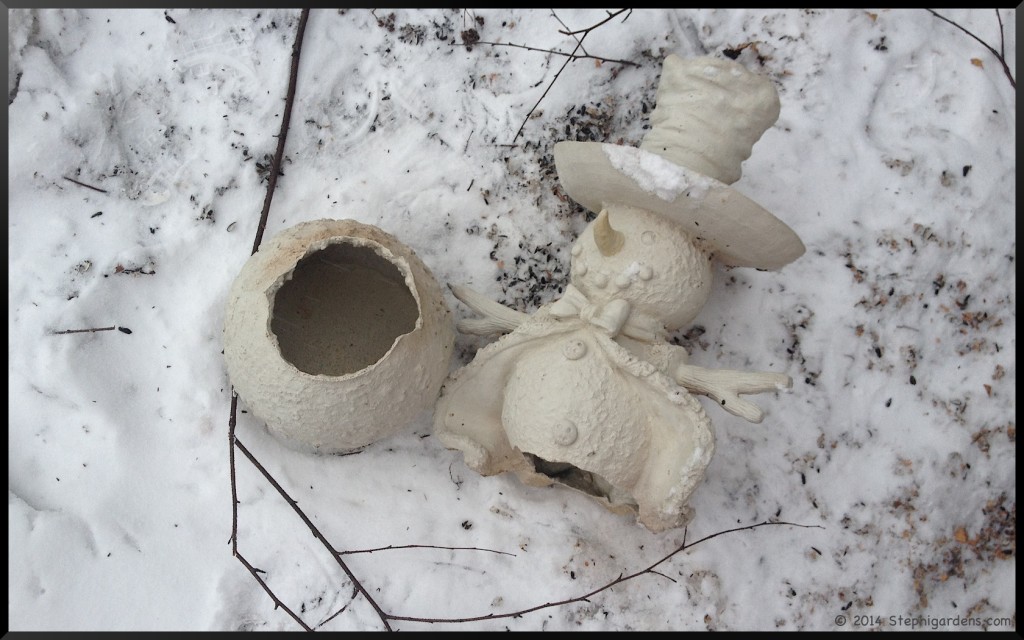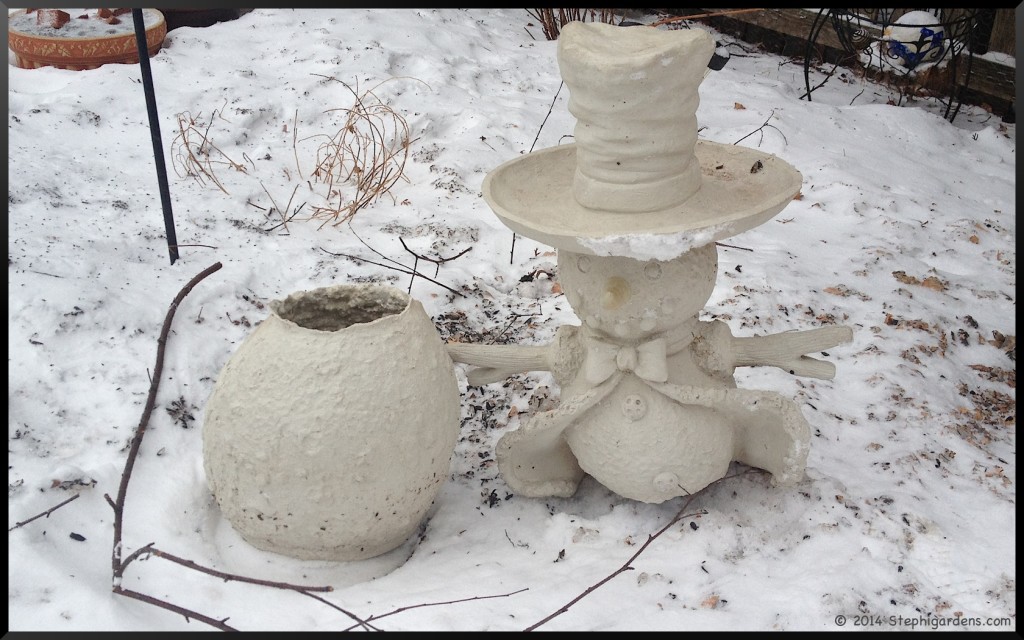 So the adventures of this winter continue, as does the hopes that spring is right around the corner.  I did spot the first Robin of the year yesterday, but it flitted off so quickly there's no pictures yet.  But he is here!!
Some fun out-takes of my Winnie the Pooh photo shoot–it was mighty windy out in the backyard making it tricky….