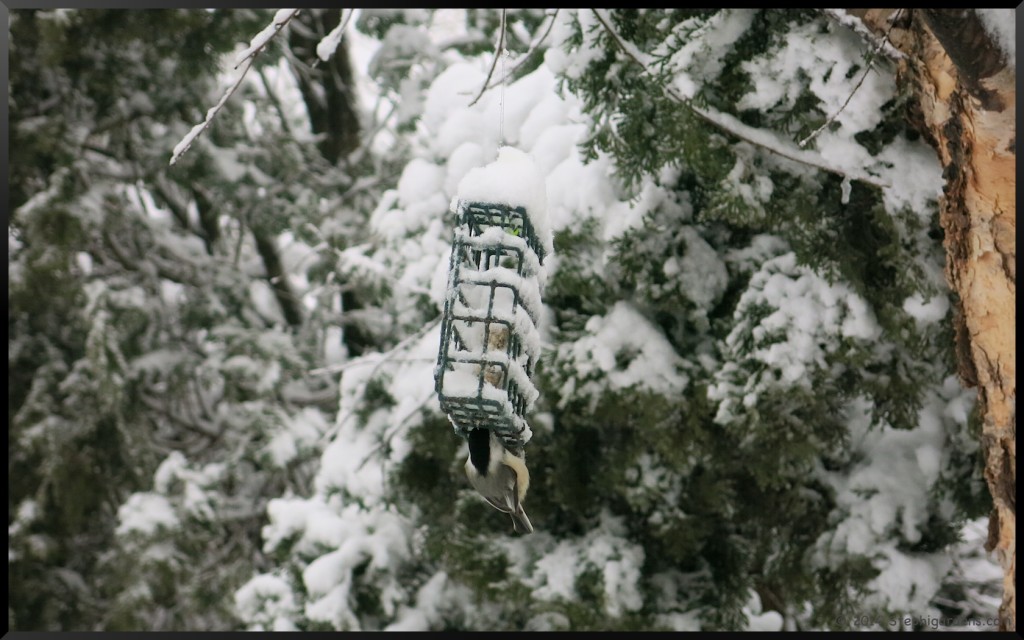 While I was out there putting the new homemade suet in the feeder, I heard, and then finally found a Flicker in the neighbor's yard.  I haven't seen him at my suet feeder yet, but I hope he comes to visit.  In the meantime, the last couple of days I've seen Chickadees, a Downy Woodpecker, a Red Breasted Nuthatch and a squirrel on the suet feeder. They seem to like this new suet!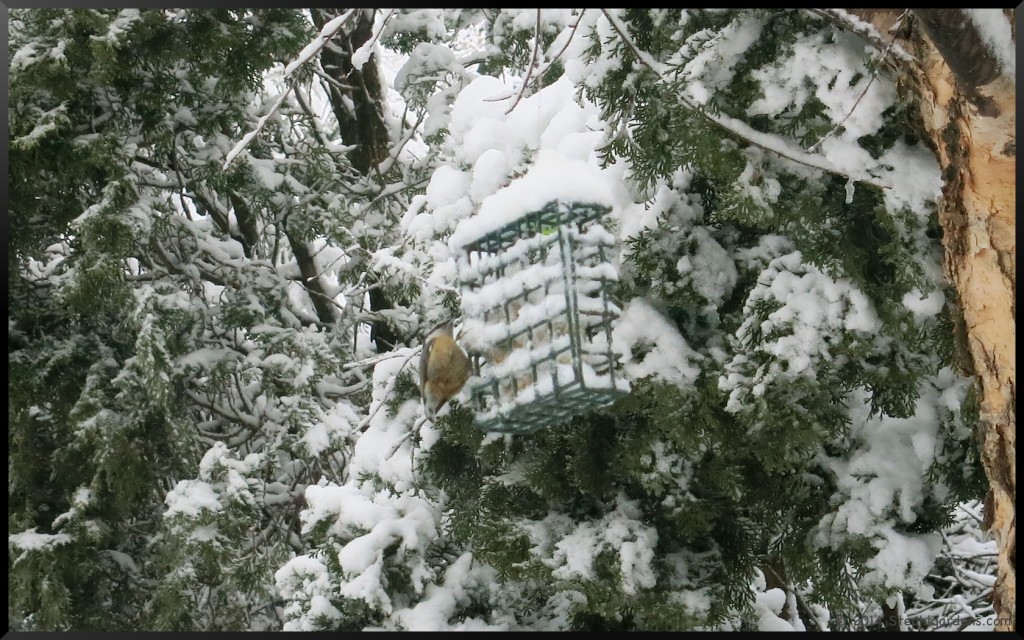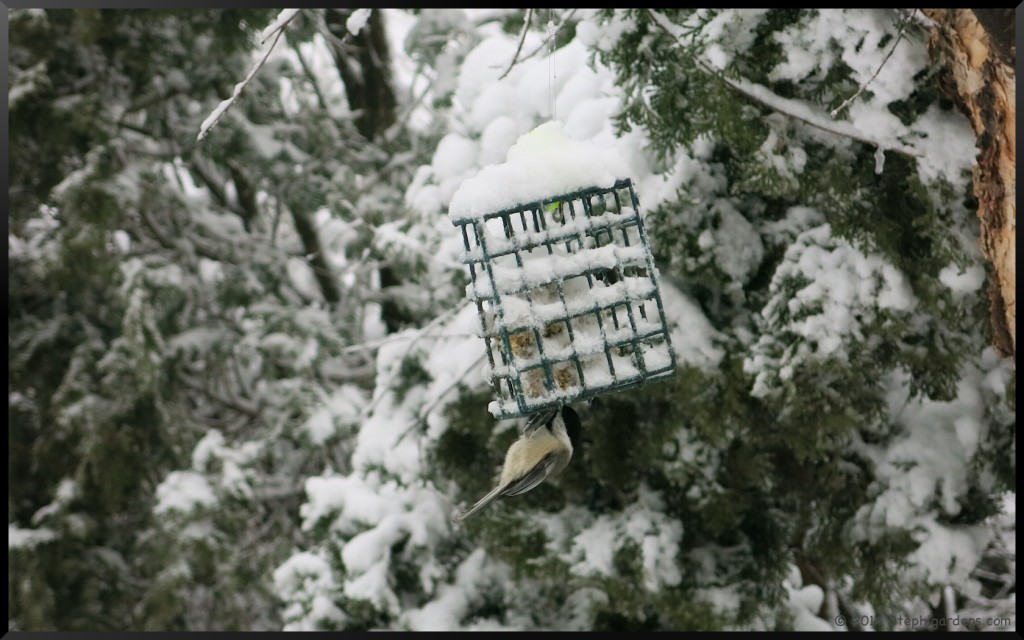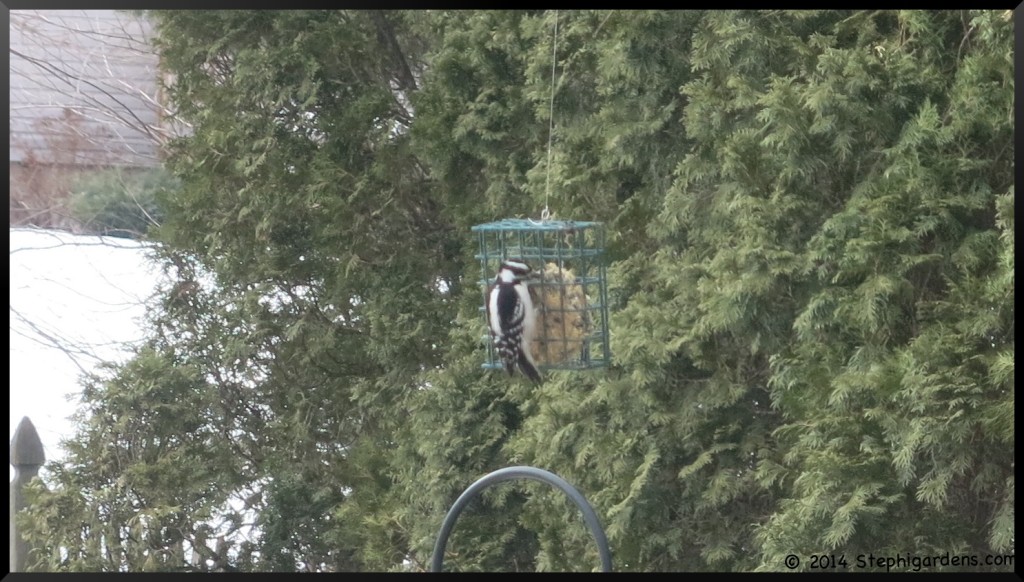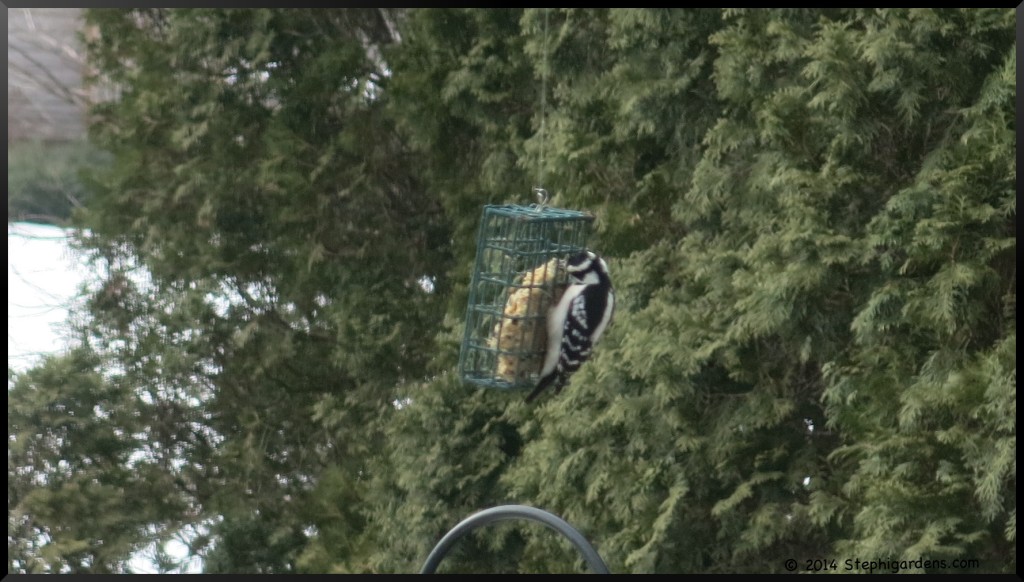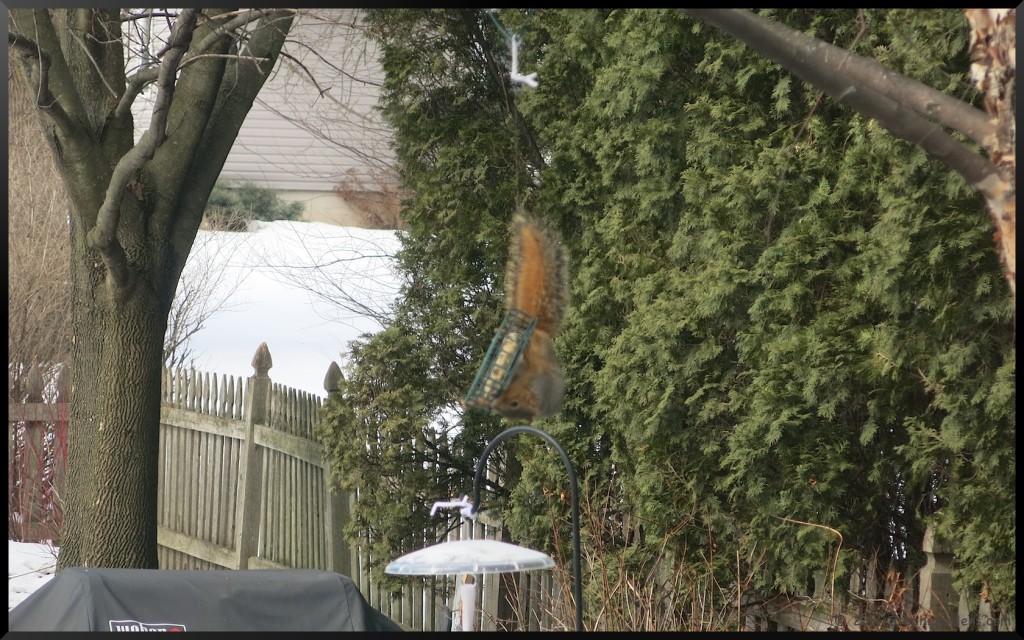 Something, well, probably that darn squirrel, knocked the feeder onto the ground. The Downy seemed to have liked the homemade suet so much it also went down to the ground to eat it.  I've never seen a woodpecker eat off the ground.  He must have been really hungry!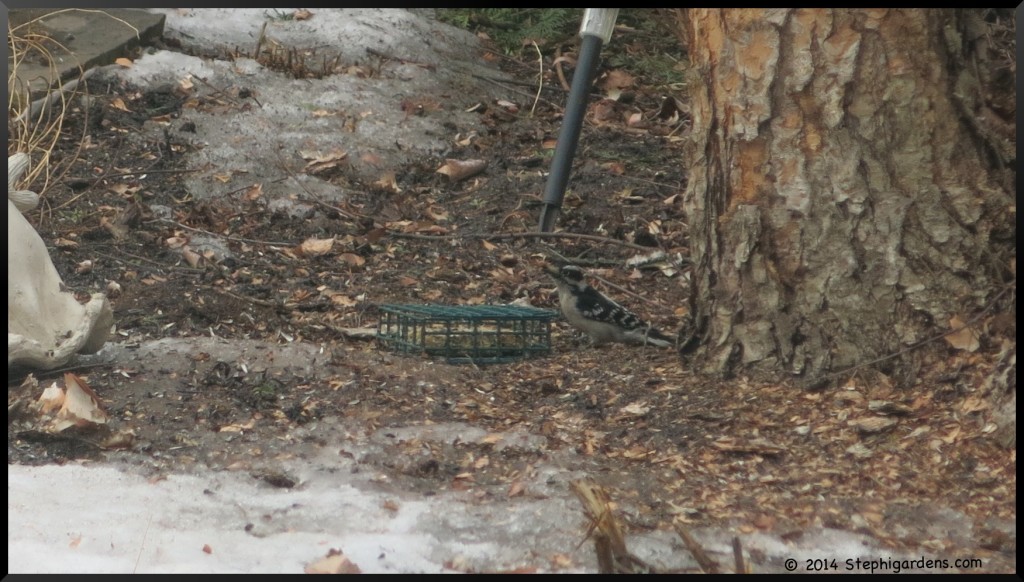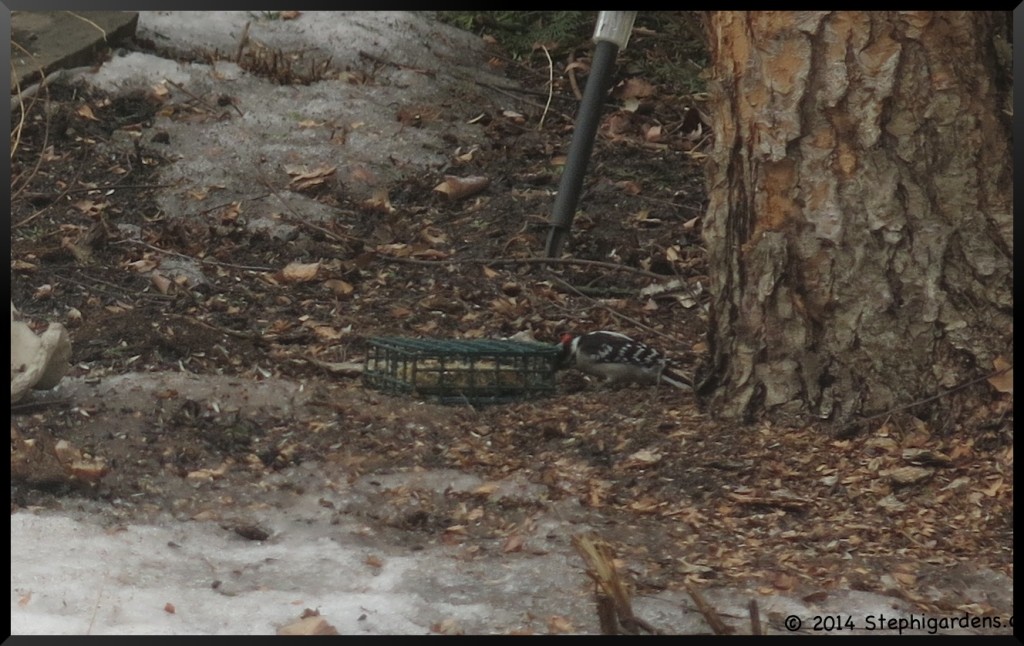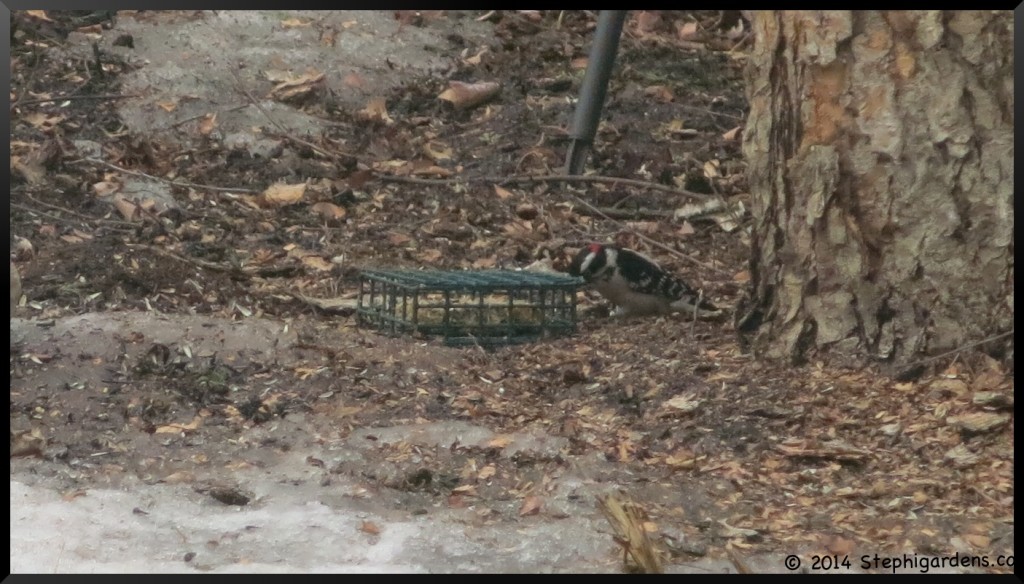 Since I am hoping that spring is coming soon, I decided to put the other suet cake I made out for the birds.   I don't have another feeder, so used an empty onion bag.  We'll see how that works.