While I was hoping for bluebirds this year in the nest boxes, this little chickadee popped her head out and seems to be making it her home for the spring. Luckily Steve had his camera handy and could get some pictures of this cute little bird.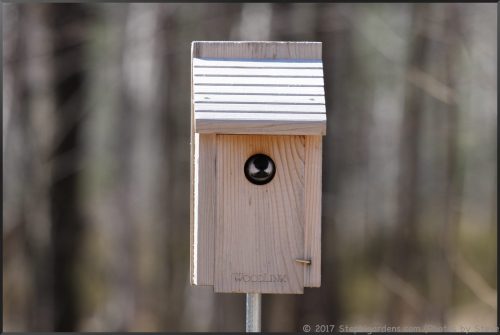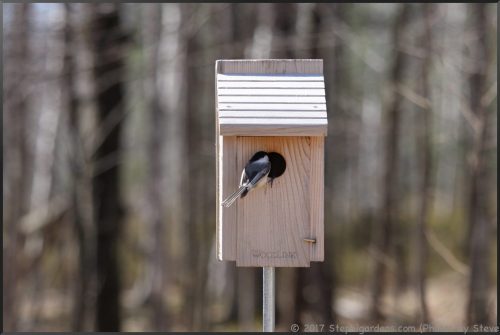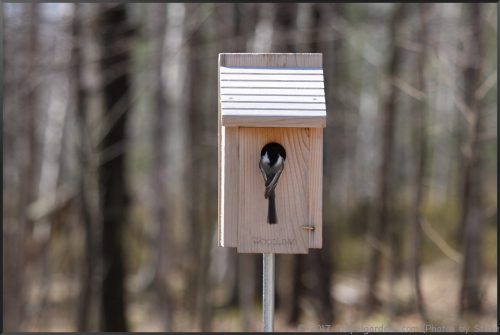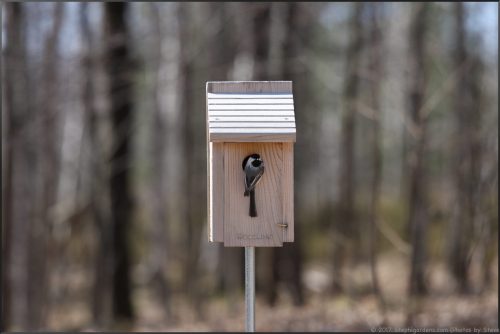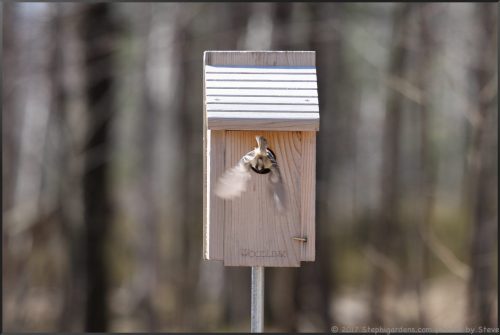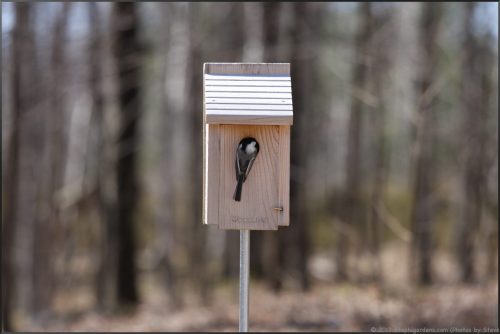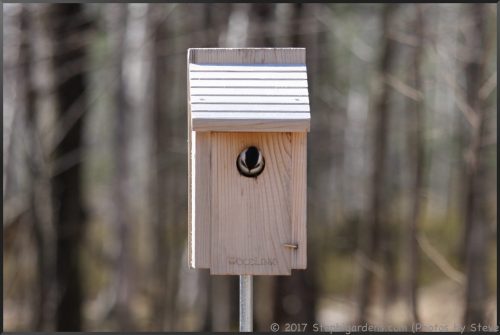 She was just so entertaining to watch. It was like she couldn't believe her good fortune in finding this amazing nesting spot.
When we came back a couple of weeks later I was happy to see that they were actually moving in.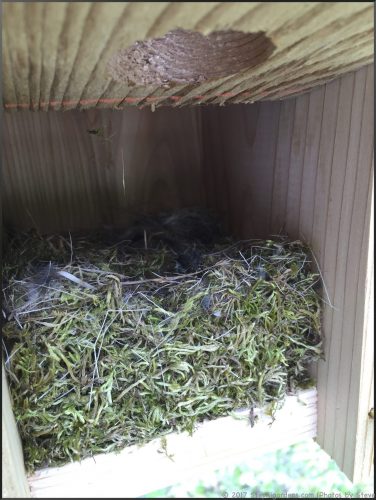 This is a very typical chickadee nest. A base of moss and then softer material like rabbit fur for the top layer. Check out my blog post from last year that followed nesting chickadees in Who's in my Nestboxes and Checking on the Bird's Nests.
The Eastern Phoebe couple is also back nesting on the front porch!