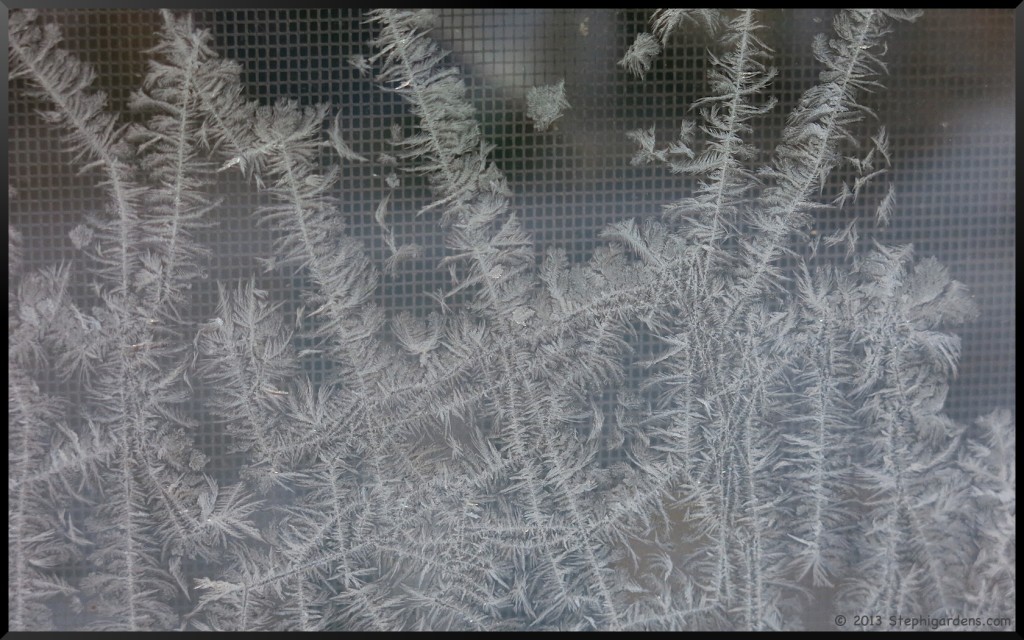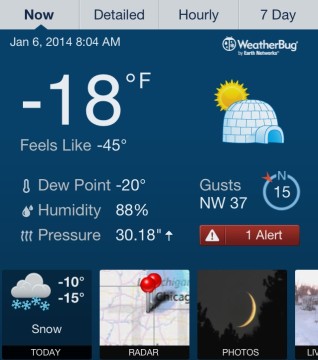 As the snow finally subsided, the temperatures dropped and the winds picked up.  We went to sleep with temperatures already below zero and that was to be the high for the day. We were at -18 in the morning and it hasn't become much better.
So of course I had to go out and try to take a few pictures, but it was honestly so cold I could only snap a few before my fingers became painfully cold.  That was enough, back inside to enjoy the sun from the warmth of the house.   Watching the TV news, it is obvious that not everyone was able to make it home last night.  Many highways and roads became closed from blizzard conditions, black ice is making open roads treacherous and the airports are still a mess. Hopefully this passes soon and everyone is home safely.
Outside this morning, the snow was squeaking under my feet and the sun was shining brilliantly.  Snow drifts had formed in the driveway and everything had a smooth, wind blown look to it.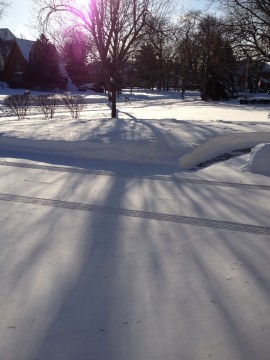 Outside one of the porch windows there was this beautiful frost.