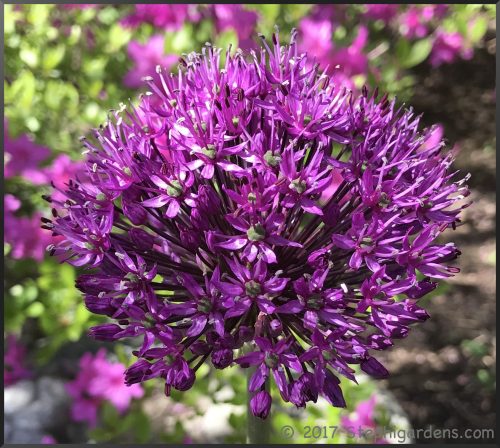 Last year, a fellow blogger (Jason at gardeninacity) wrote a post about his beautiful spring alliums. I have to admit, I was jealous of those amazing flowers in his garden. I've grown edible chives (Allium schoenoprasum) for years, but they are nothing compared to these other garden alliums.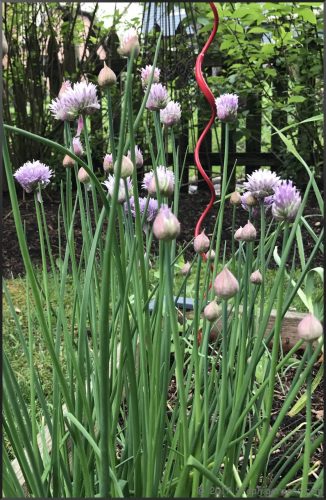 Alliums like Purple Sensation, with its the 4-5″ diameter purple globes rising on sturdy 24″ to 30″ high stems, would certainly add drama to any garden! For some reason I thought they'd be hard to grow, but it couldn't have been easier.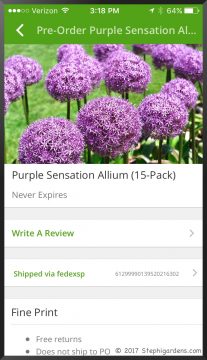 With prefect timing, Groupon had a special last fall on Purple Sensation Alliums that seemed like a really good deal. Groupon is not normally my go to place for gardening plants, but I thought buying bulbs from them was pretty safe.
I planted them around the yard last fall using my lightly used, but handy bulb planter.  I am not a fan of bulb planting, but this step planter really made it easy. Allium bulbs can only be planted in the fall and at a depth of about 6″.  As a bonus, they are rabbit and deer resistant.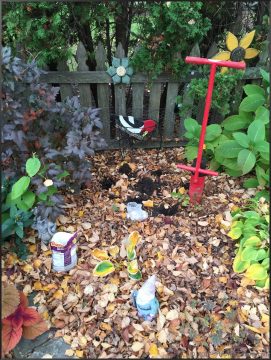 This spring some new, very large plants started sprouting around my yard. I had forgotten exactly where they were planted, so it was such a surprise when they began coming up.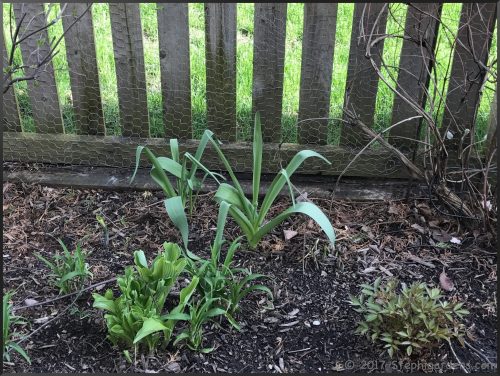 Then these beautiful huge purple puffballs started to emerge.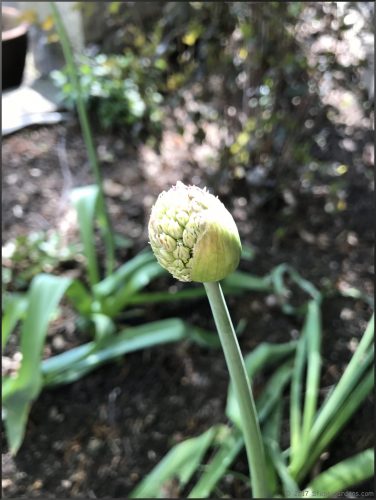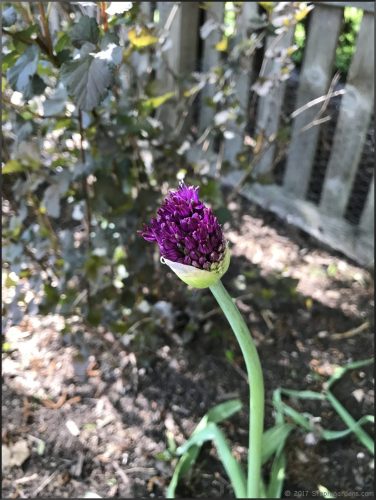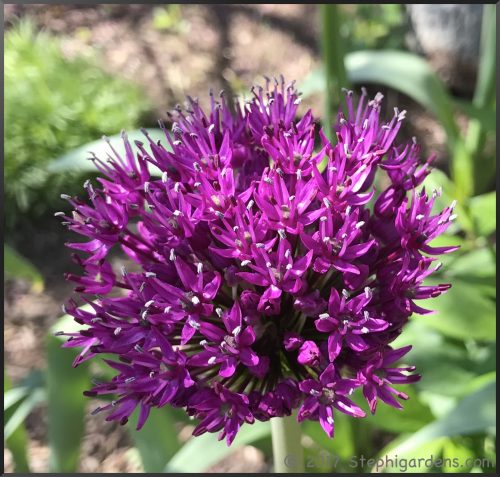 All around the yard these purple globes emerged.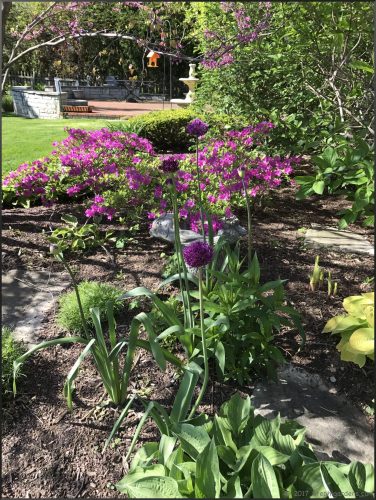 I hope they spread because they are just too fun to have in my yard. And because they are deer resistant, I'm going to add them to my cabin garden as well!
Allium bulbs aren't always easy to find in your local garden center.  If you can't find them, they can be found online in the fall at places like Brent and Becky's Bulbs, White Flower Farm, Bluestone Perennials, and apparently Groupon.