I saw on Pinterest lots of pins about how you can grow some vegetables from the remains of store-bought or farm-raised vegetables. I thought I'd give it a try with some green leafy lettuce I bought at the grocery store.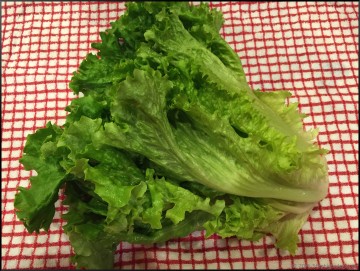 First, I cut off the end off the head of lettuce.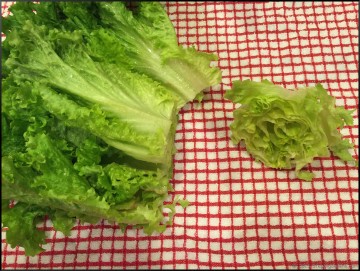 I wrapped the washed lettuce leaves, wrapped in damp paper towels and placed them in the fridge drawer for use this week.  The cut of root end, I placed in a glass of water and put it near the kitchen window.
Within a week or so, the first leaf started to grow.  I changed the water every few days to keep it fresh.
Almost 3 weeks later, I was getting enough leaves to start to think about harvesting the lettuce for some sandwiches.  Along the way, I added another lettuce root and watched them both grow.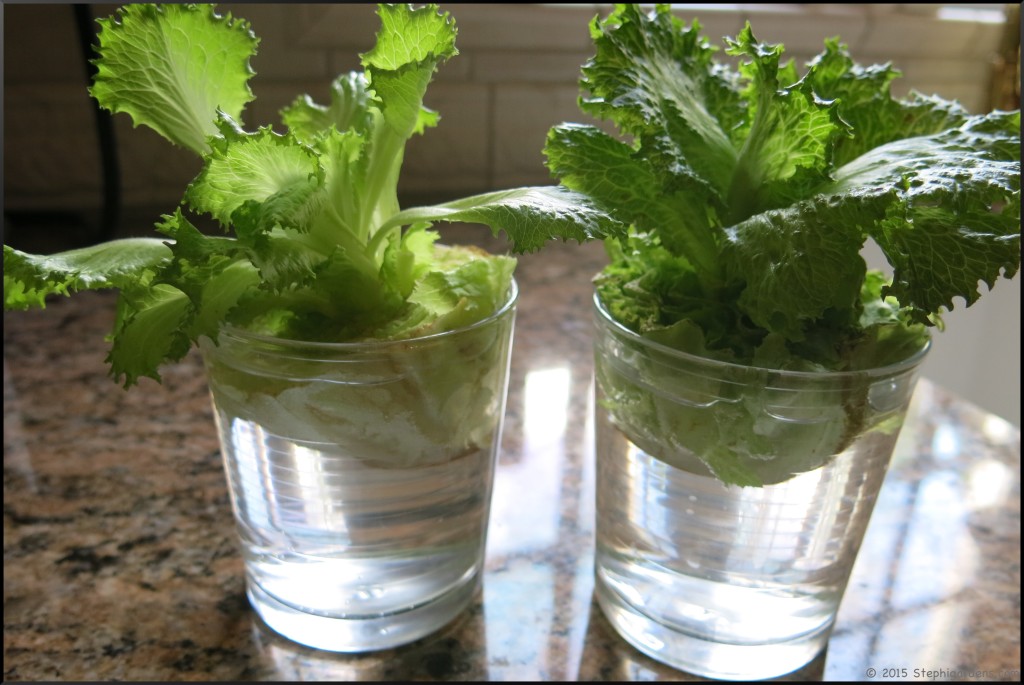 A few days later, it was time.  I just snipped off what I wanted and let the rest continue to grow.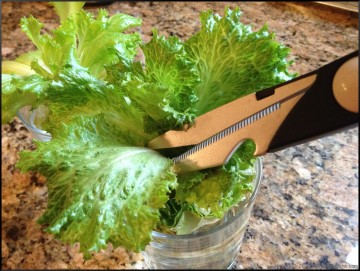 Yummy fresh sandwich for lunch!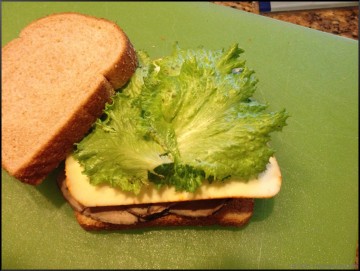 It was fresh and tasty, but does take patience to get enough lettuce to use.  I didn't end up with enough for a salad, but it was great for sandwiches.  A larger container with more lettuce cuttings would easily produce enough for salad.
Have you grown anything on your countertop?